It will not be surprising that many parents lament the limited leisure time we have with our kids, often wishing there is more we can do. At the same time, the younger generation these days are subject to higher than ever stress levels, and desire more free time.
Given that commitments as working adults or children are unlikely to diminish, it is perhaps more practical to find the best balance suited for our lifestyle.
Getting active as a family (including grandparents!) is one of the easiest, potentially fuss-free and most enjoyable ways to spend quality time together, including other benefits such as:
Off our heads, here are some activities that can be enjoyed by everyone in the family:
We gather some top of mind choices among our circle of parents that you might want to check out too!
For vacation-deprived families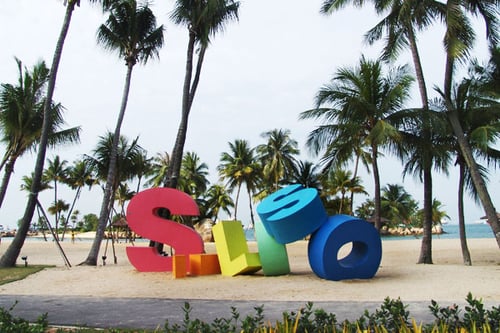 Photo: Sentosa
Yes, there is always good old Sentosa, which never fails to present their own school holiday specials and promotions. Whether you are a beach goer or nature lover, outdoor or indoor type, you will be spoilt for choice with more than 30 attractions. Top it off with a staycation on the island, and enjoy the activities at a less hurried pace.
Don't limit yourselves to hotels at our nearest outlying island. Did you know Furama Waterfront Hotel has an Annex wing with an indoors playzone featuring state-of-the-art play equipment, custom built to promote parent-child bonding through multi-sensory play? (Not to mention other amenities for adults to get some pampering.)
For outdoor-loving families
Singapore has put in great effort to building lovely parks and playgrounds, so any parent will be spoilt for choice where to get some sun and fresh air.

Check out these articles for our picks:
Up the game and design a scavenger hunt for your kids!
For followers/to-be of ActiveSG Active Parents
ActiveSG's activities calendar and resources for Active Parents should be in your bookmark anytime of the year, even if not for the special and additional school hols programmes. Take your pick from the wide variety of activities, that can be done as a class or as a family within the comfort of your own home, outdoor or indoor, even virtually! Follow Active Parents' Facebook here and bookmark our website (you are here!) – join the Active Parents network for the latest updates and ideas, and timely registration (usually a month before the start of school holidays!).
If you still need more recommendations, check out these active parents and families:
Recent Events & Programmes