Hangzhou 2022: Faridah strikes silver for first para lawn bowls medal
by ActiveSG Circle, on October 25, 2023
By May Chen
Faridah Salleh knows what it is like to fall just short. After all, she has tasted the pain of finishing just outside the podium before.
At the 2014 Asian Para Games in Incheon, she was fourth in the mixed pairs B7 event, and fifth in the singles event.
Four years later, at the next edition in Jakarta, she came agonisingly close again, with two fourth-place finishes.
But the pain of just missing out is probably what makes her joy in Hangzhou greater.
The 66-year-old clinched silver in the women's singles B6 on Wednesday (October 25), earning Team Singapore's first-ever lawn bowls medal at the Asian Para Games.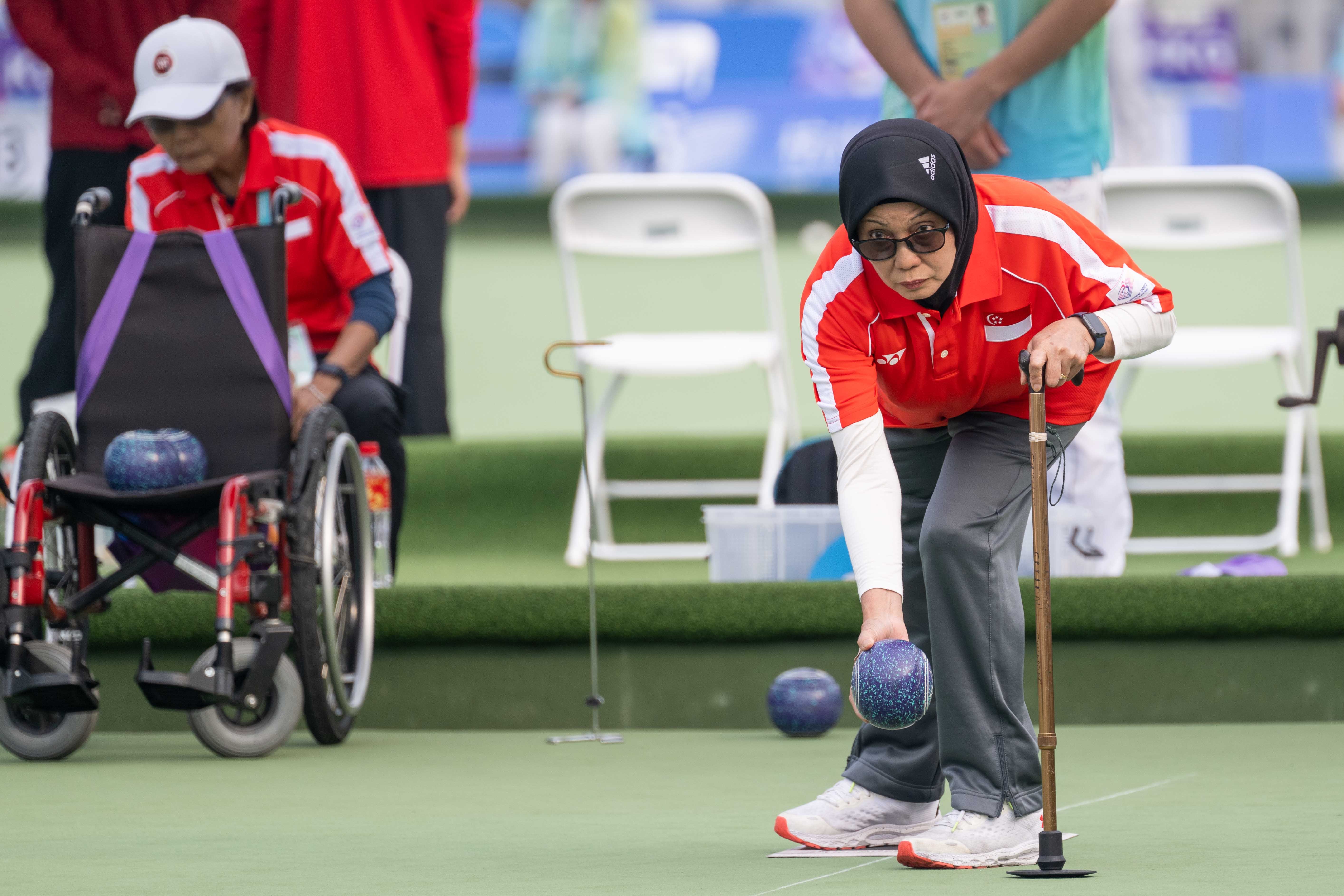 The 66-year-old has endured some painful near-misses, with three fourth-place finishes at the Asiad. Photo: SportSG/Flona Hakim
She said: "It feels awesome. I've been trying hard to achieve this. I felt disappointed the last few times, but told myself, at the next para Games I should be able to get a medal.
"I kept myself fit and also told myself that I'll try to get a medal whatever age I am. That's why I kept trying."
She is not done trying. In fact, she has set her sights on gold in the mixed pair event, where she teams up with Mawjit Singh.
There was more joy coming from the lawn bowl greens, with Khirmern Mohamad clinching bronze in the men's singles B7 event.
It made giving up a semi-final spot in the National Singles event so he could fly to Hangzhou for the Games worthwhile. The 53-year-old had earned a place in the final four in the competition against able-bodied counterparts, but was due to be in Hangzhou by the time the semi-finals took place.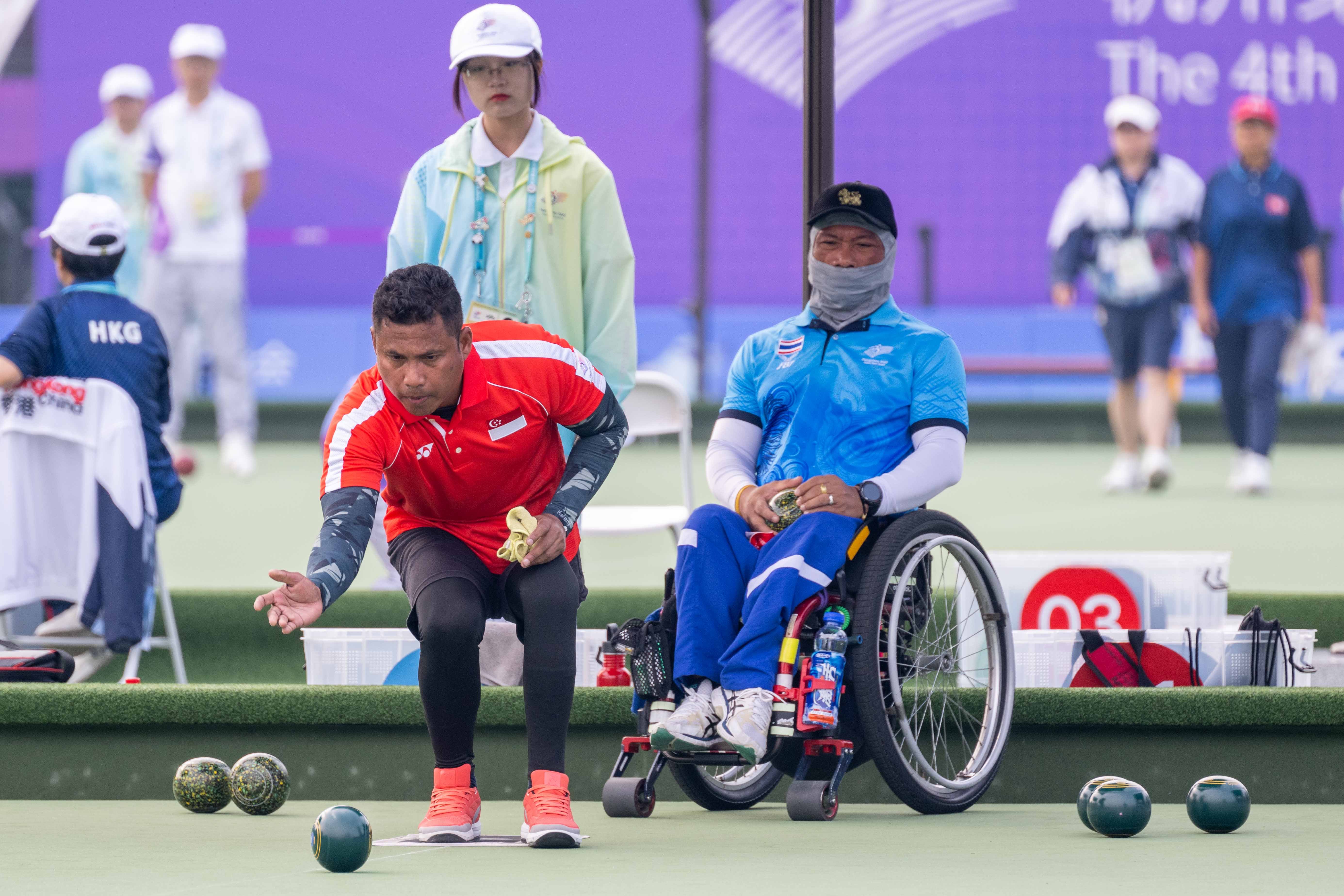 Khirmern Mohamad only started lawn bowls in 2020 and was competing against far more experienced opponents in Hangzhou. Photo: SportSG/Flona Hakim
Said the Games debutant: "I'm the sort of person who would never give any walkovers. I missed that competition, but there was more merit and achievement here for me."
Having only started playing lawn bowls in 2020, Khirmern knows many of his competitors are seasoned veterans, some with decades of experience in the game.
Victory over South Korea's Song Myeungjun in the bronze medal match was particularly sweet for the Singaporean.
He said: "The Koreans are very experienced and my opponent is quite an icon in his country. I just targeted a top four finish, and never imagined winning any medals. To get this medal feels overwhelming."
Team Singapore have so far won two silvers and two bronzes at the 4th Asian Para Games.
The 4th Asian Para Games are held in Hangzhou, China from 22 to 28 October 2023. For the latest Team Singapore coverage and news, follow Team Singapore on their social media channels (Facebook, Instagram, TikTok) or visit the official Team Singapore website.