By May Chen
Para shooter Daniel Chan travelled to Hangzhou for his Asian Para Games debut, aiming for a top six finish while lining up alongside some of the world's top marksmen.
Not only did the 36-year-old surpass that target, he also gained a new personal best and national record to boot.
Chan finished fifth in the men's 10m air pistol SH1 final.
His place in the final came after he shot a 565 in the qualification, beating his own previous national record of 563 set in August 2022.
Not bad at all, considering Chan was still adjusting to recent changes to his weapon.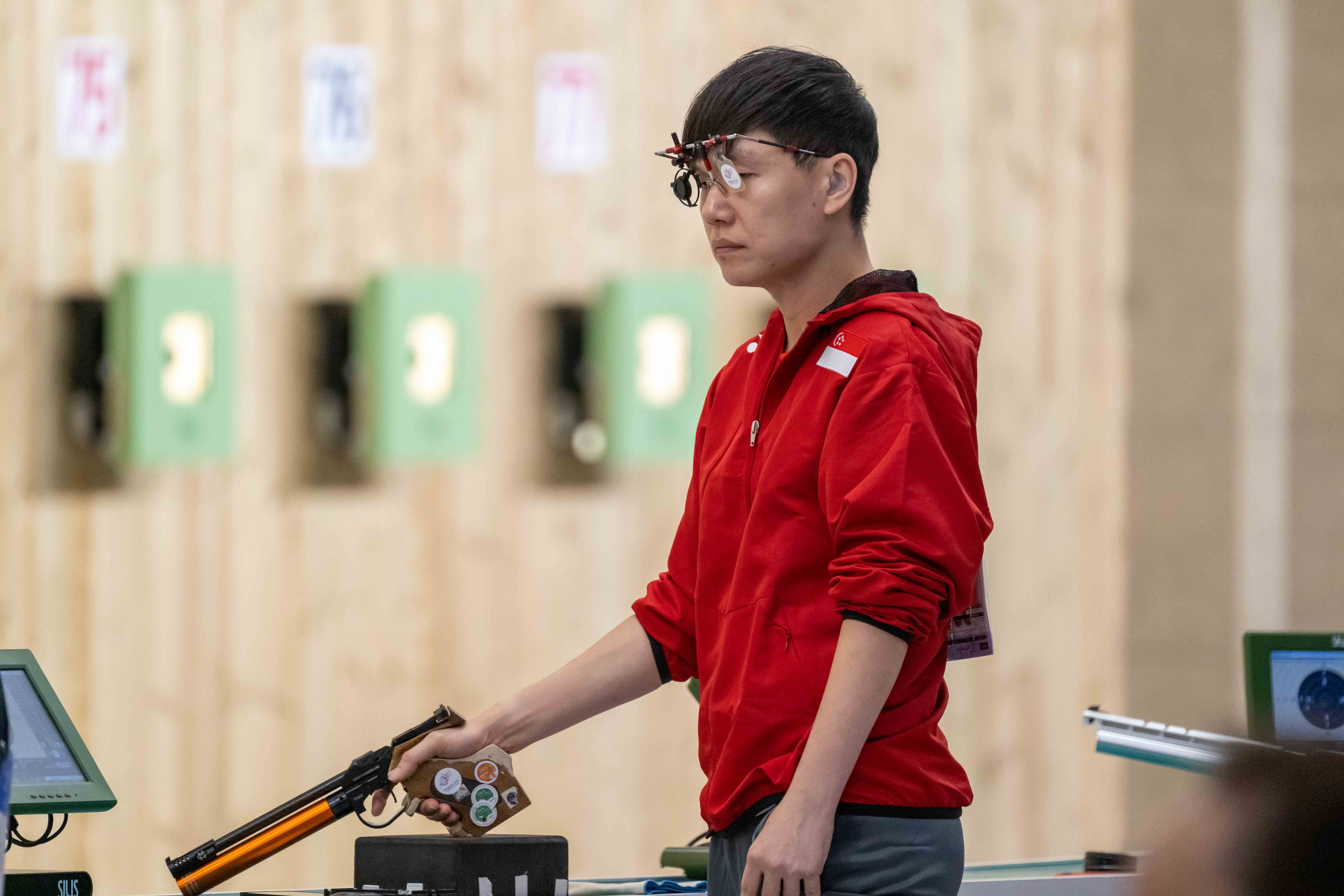 Chan had been hoping to post a top six finish on his Games debut, but surpassed that with a fifth-place showing. Photo: SportSG/Flona Hakim
Said Chan: "Coming into the competition I knew it was going to be a tough match as most of the top shooters are from Asia.
"So to be able to get into the final in such a competitive field, I am very pleased with the result. I didn't set any expectations on the score from the start so to be able to set a new PB is a bonus."
The biggest bonus, however, was earning a precious quota place for the Paris 2024 Paralympic Games.
Said Chan: "(Getting) a Paralympics quota is like a dream to me. But when I got into the top eight and saw that the other countries are China, India and the Republic of Korea, it felt like I may have a chance as they have all previously achieved quota places.
"But I wasn't sure and wanted to focus on the final so I didn't think much about it."
In the elimination format of the final, tension was high and Chan said he could not help but feel the nerves.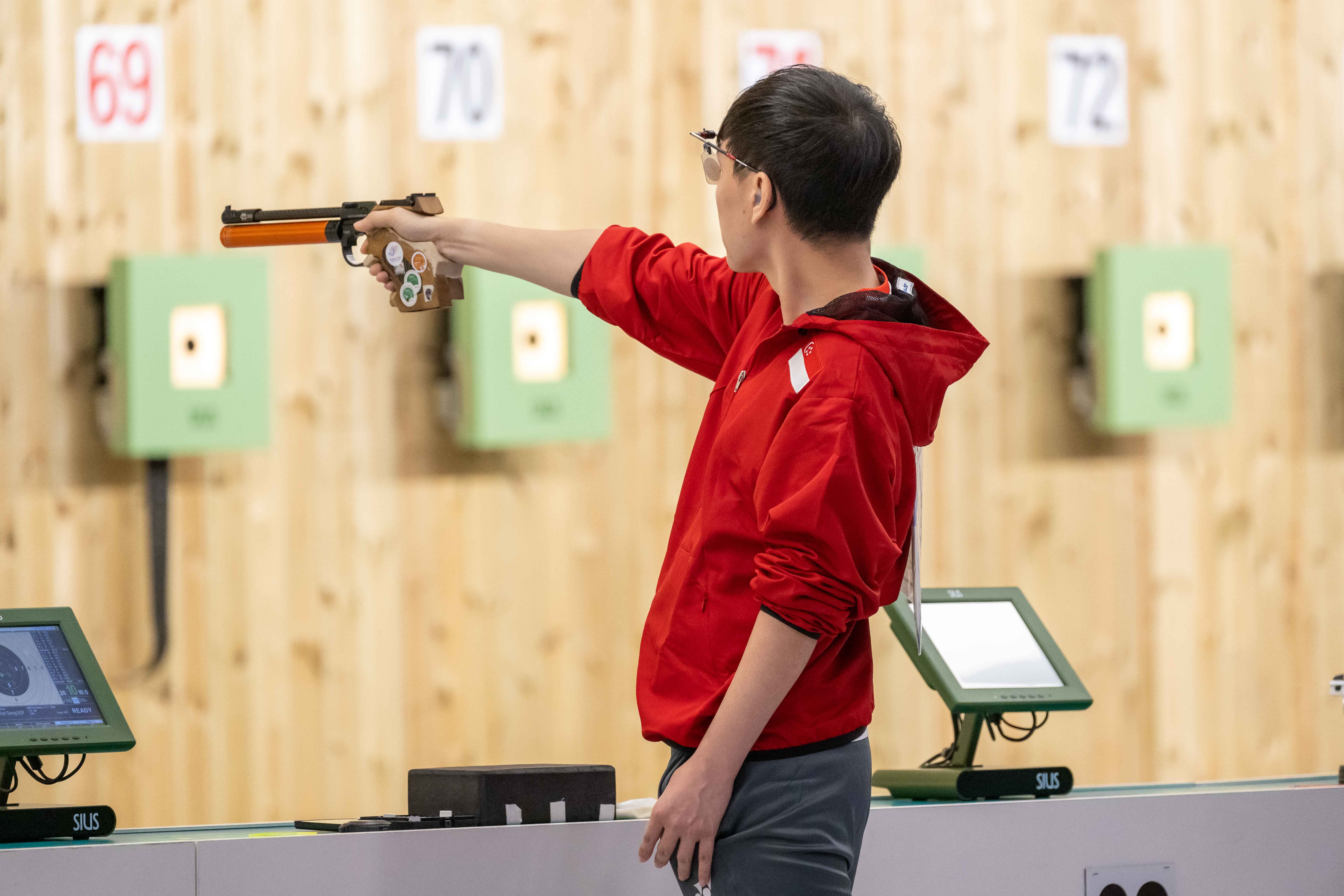 In the elimination-format final, Chan was up against some of the world's top para shooters, including those from China and India. Photo: SportSG/Flona Hakim
He said: "My shooting hand was definitely shaking a lot when I was taking my shots, but I trusted the process.
"I try to focus on my breathing to calm myself down whenever I have a chance, as there are long announcements between shots."
Even though he feels he could have fared better, making his first final in international competition this year on his Games debut remains a big takeaway.
Next up: back to the drawing board to review training plans, shooting techniques, in the hopes of a better shot at the grandest stage of all in Paris.
The 4th Asian Para Games are held in Hangzhou, China from 22 to 28 October 2023. For the latest Team Singapore coverage and news, follow Team Singapore on their social media channels (Facebook, Instagram, TikTok) or visit the official Team Singapore website.