Hangzhou 2022: Toh recovers from bad collision pre-race to run PB
by ActiveSG Circle, on October 26, 2023
By May Chen
Athletes often plan their lives meticulously, from training programmes to diet plans, down to the minute details. Often, they even try to account for situations that can only be predicted.
But just 10 minutes before Lionel Toh was due in the call room for his opening race at the Asian Para Games on Wednesday (Oct 25), he ran into something he never expected – quite literally.
The 24-year-old had a serious collision with another athlete as he was getting ready for his 200m race on the warm-up track.
The impact shook him mentally but also hurt him physically.
A frantic few minutes then followed, with the physiotherapist icing his hurt wrist, taping it before he made a dash for the call room with two minutes to spare.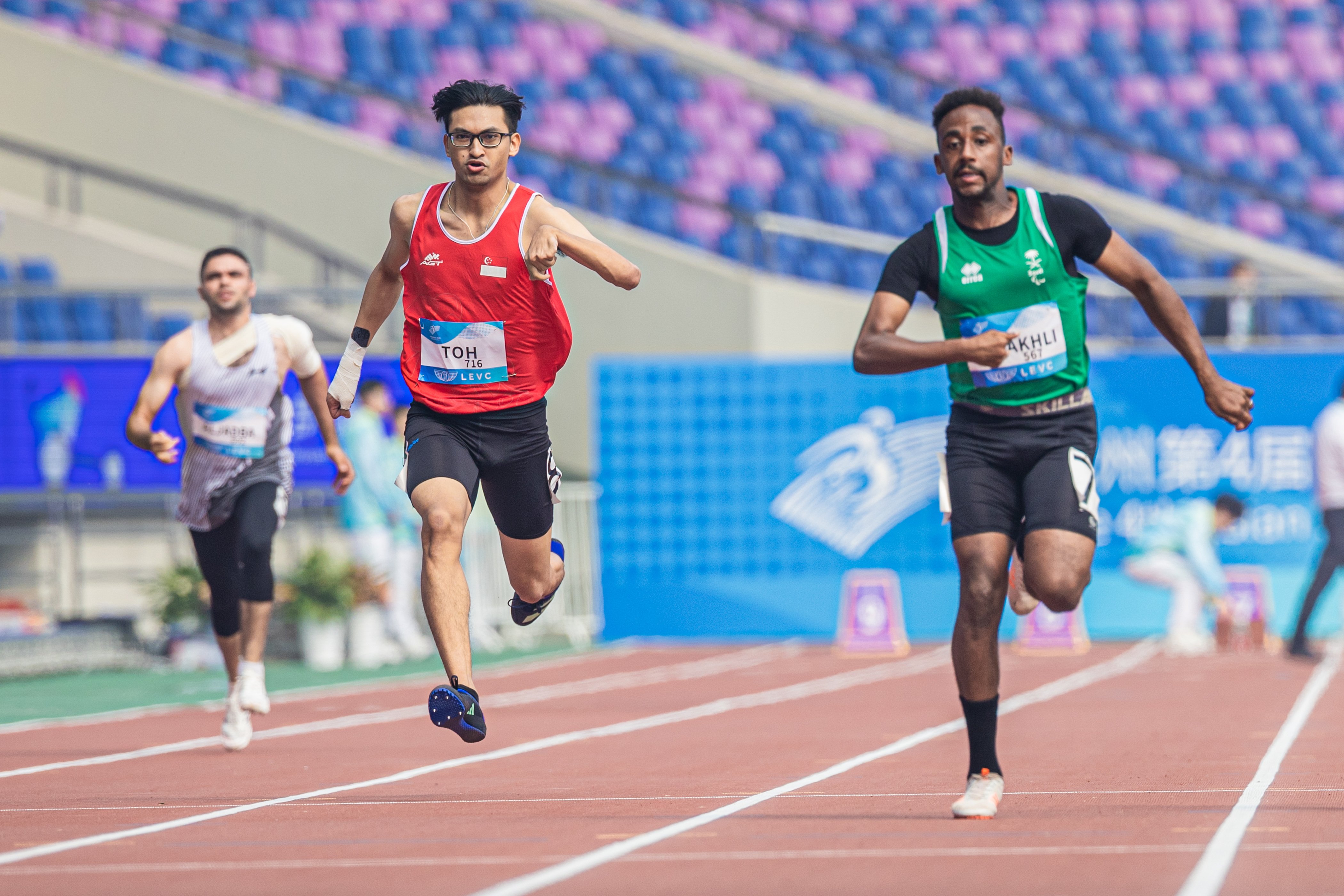 Toh in action in the men's 100m T37 on October 26 in Hangzhou. Photo: SportSG/Dyan Tjhia
"I felt gutted," he said. "I was worried about a few things. Can I still run? Is the other party okay? Can I still do well? My head was all over the place.
"I kept telling myself 'it's fine, it's fine', and tried to focus and not let the pain affect me."
He clocked 27.37 seconds to finish fifth in the men's 200m T37 final. It was some way from his national record of 26.84s, but it was still a season best.
But Toh knew he was running on adrenaline, and that the full extent of his new injury is yet unknown.
Scans revealed no fractures, so he was cleared to compete the next day in his pet 100m.
That race ended in 12.93s, equalling his personal best.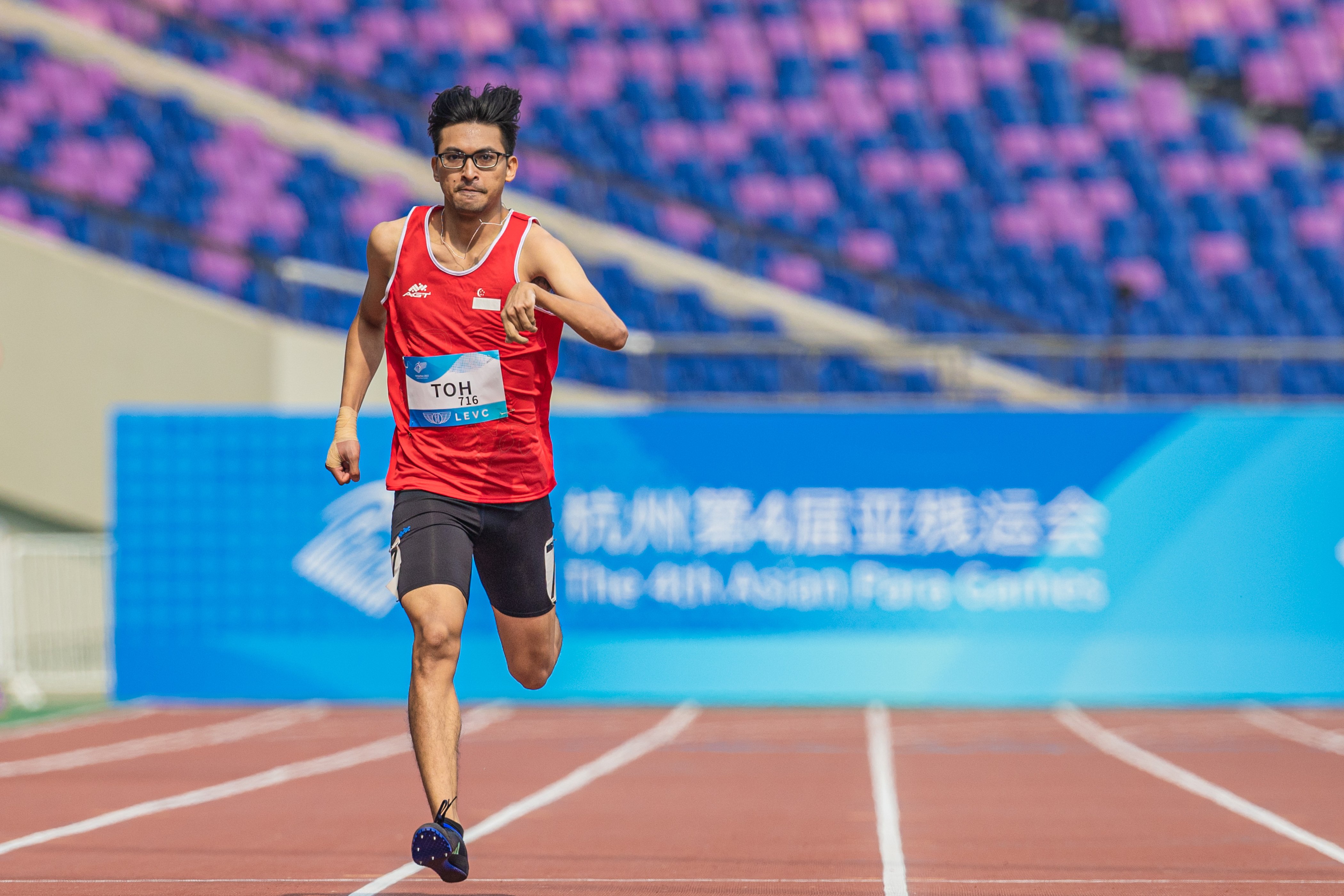 The trauma of the pre-race collision affected Toh mentally, but he recovered well to post two creditable finishes. Photo: SportSG/Dyan Tjhia
"I prepped more for the 100m and I felt more pressure to perform in that race, so it was a big relief that I could still do it," said Toh.
"The collision was the last thing I expected to happen. Overall, I feel I handled it all well. I tried to focus on myself and not get distracted by the trauma, just try to be in the zone and execute a race that I've been putting in a lot of hard work for."
He added: "It's a testament of who I am, that whatever it is, I will fight back."
With his Games done, Toh can now also stop fighting a craving he has tried to curb.
He said: "Now, I can eat ice cream."
The 4th Asian Para Games are held in Hangzhou, China from 22 to 28 October 2023. For the latest Team Singapore coverage and news, follow Team Singapore on their social media channels (Facebook, Instagram, TikTok) or visit the official Team Singapore website.