Hangzhou 2022: Toh Wei Soong caps four-medal haul with third title
by ActiveSG Circle, on October 27, 2023
By May Chen
Even with three golds, a silver and two Games records, Toh Wei Soong still feels he has more to give.
The para swimmer ended his campaign at the 4th Asian Para Games on a high, finishing with two golds. He was shoo-in for his pet events, and proved why by going head and shoulders above his competitors.
In the men's 50m butterfly, Toh clocked 30.49 seconds to finish more than 1.5 seconds before silver medallist Huang Xianquan of China. Suyash Narayan Jadhav of India took bronze.
In the 50m freestyle, he set a new Games record of 28.81 seconds to retain his title from the last Games. China's Wang Jingang settled for silver (30.39s) while Huang Xianquan timed 31.18s for bronze.
Toh closed out his Games with his pet events in the S7 50m freestyle and 50m butterfly. Photo: SportSG/Flona Hakim
"My times are a bit slow for my liking and aren't exactly the targets I set out to achieve. But while I'm not ecstatic about the times, I'm very happy with the golds," said the 25-year-old.
Toh won two golds and a bronze at the 2018 para Asiad. To the Tokyo Paralympian, that feels like a lifetime ago in many ways.
He said: "I'm much older as an athlete and as a human being. I can scarcely recognise myself looking back into that time. I said earlier that my goal in terms of medals would be to do better than what I did in 2018, so I'm glad that I made good on that statement."
Where Toh is concerned, these Asian Para Games were just a stop on his journey to his targets. More specifically, he is eyeing a podium finish at the Paralympic Games.
For long-time coach Ang Peng Siong, Toh has checked off the to-do list in China. Said Ang: "He was able to break the 29-second barrier (in the 50m freestyle) again here. That is something that's been quite positive from this competition.
"He's showing progress as he grows into the plan, (but) there are some adjustments that need to be done."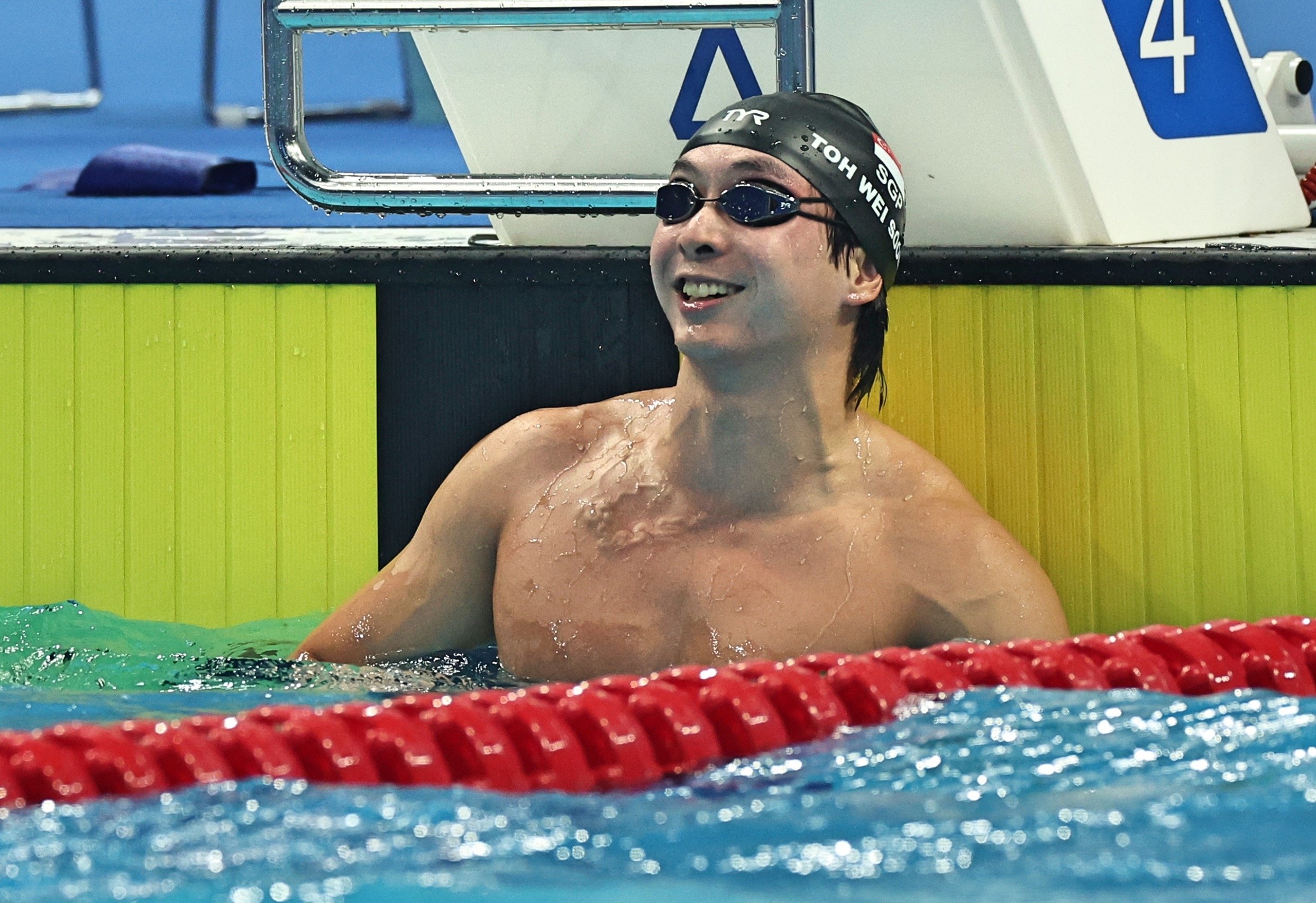 The Tokyo Paralympian has his sights on a podium finish at the Paris Paralympics in 2024. Photo: SportSG/Jeremy Lee
Toh's ambitions are not a pipe dream. The para swimmer came within a whisker at the Tokyo Games, finishing fourth in the 50m butterfly S7 and missing the podium by just 0.16 seconds.
"We're gunning for the Paralympic Games in 2024. In light of that, the times here need to be much faster. A lot of the fundamentals were executed, but I recognise myself on a broader journey that doesn't just stop here in Hangzhou."
The 4th Asian Para Games are held in Hangzhou, China from 22 to 28 October 2023. For the latest Team Singapore coverage and news, follow Team Singapore on their social media channels (Facebook, Instagram, TikTok) or visit the official Team Singapore website.