Hangzhou 2022: Toh Wei Soong wins TeamSG's first gold in record time
by ActiveSG Circle, on October 26, 2023
By May Chen
As a third-time veteran of the Asian Para Games with two previous golds, it comes as no surprise that para swimmer Toh Wei Soong would be expected to perform in China.
His gold medal on Thursday (Oct 26) at the Hangzhou Olympic Centre Aquatic Sports Arena, however, came in an event he was less favoured in.
The 25-year-old won Singapore's first title of the Games when he touched home first in a Games record of 1min 14.99sec in the men's 100m backstroke S7.
Dominating the competition, he finished ahead of Yang Huaqiang (1:20.12) and Huang Xianquan (1:20.80), both from China.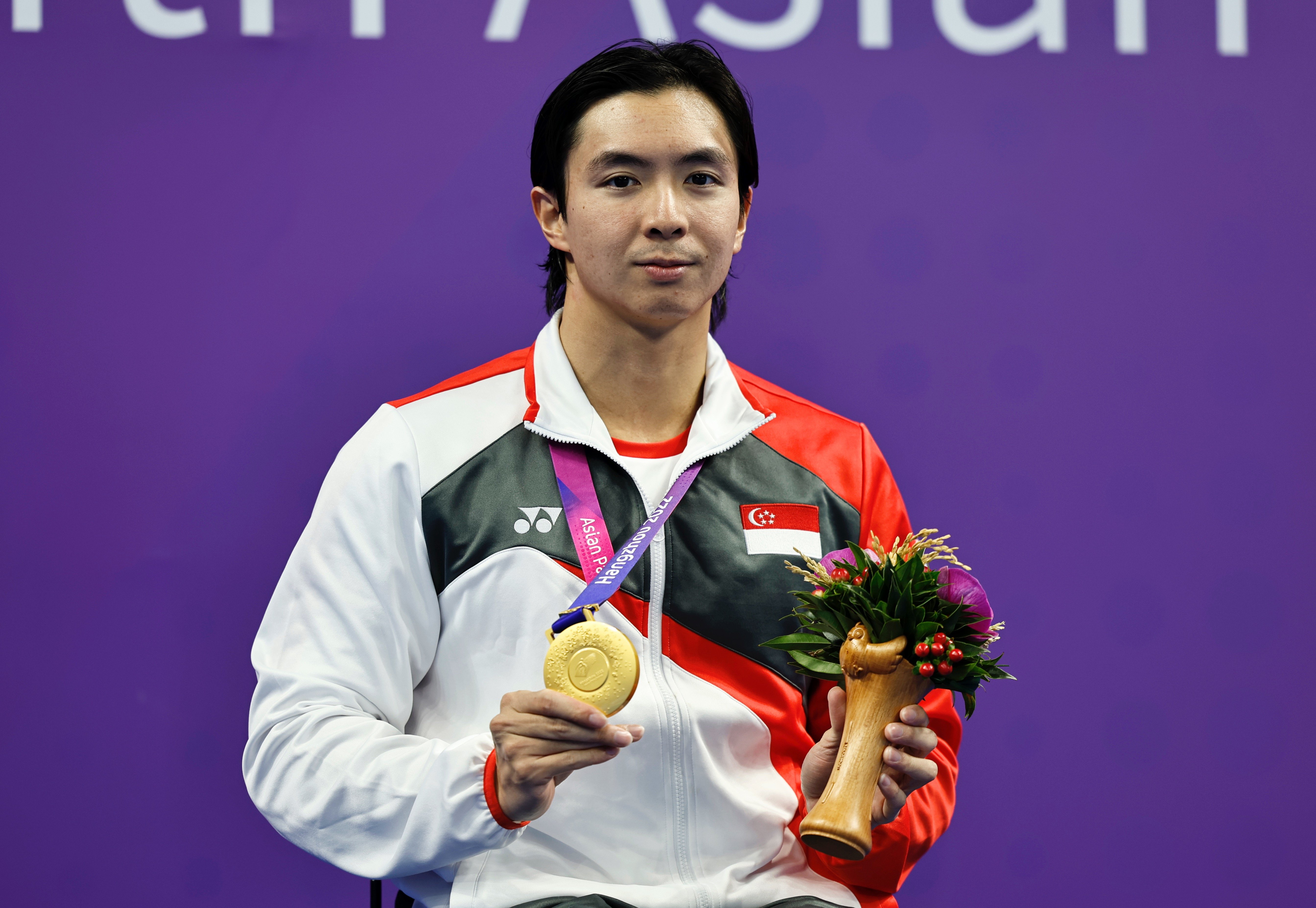 Toh won a bronze in the same event at the last Asiad in Jakarta in 2018. Photo: SportSG/Jeremy Lee
It was his second medal in Hangzhou, having already taken silver two days earlier in the men's 400m freestyle S7.
But Toh is known to specialise more in the freestyle and butterfly strokes, even if he favours the sprint distances.
He said: "If you look at the races I've been doing the past year, you'd see me step up in terms of the 100m backstroke. It was an event that I didn't really invest too much time into in the earlier parts of my career."
Toh said he has been spending about 25 per cent more time on this event in training, and is glad to see efforts come to fruition.
He said he has clocked faster times than the Games record he finished with and was actually aiming to break the Asian record of 1:14.71.
He added: "I attribute that to a lot of improvements made in the 50m freestyle and 50m butterfly over the last two years."
The two 50m events are his pet events.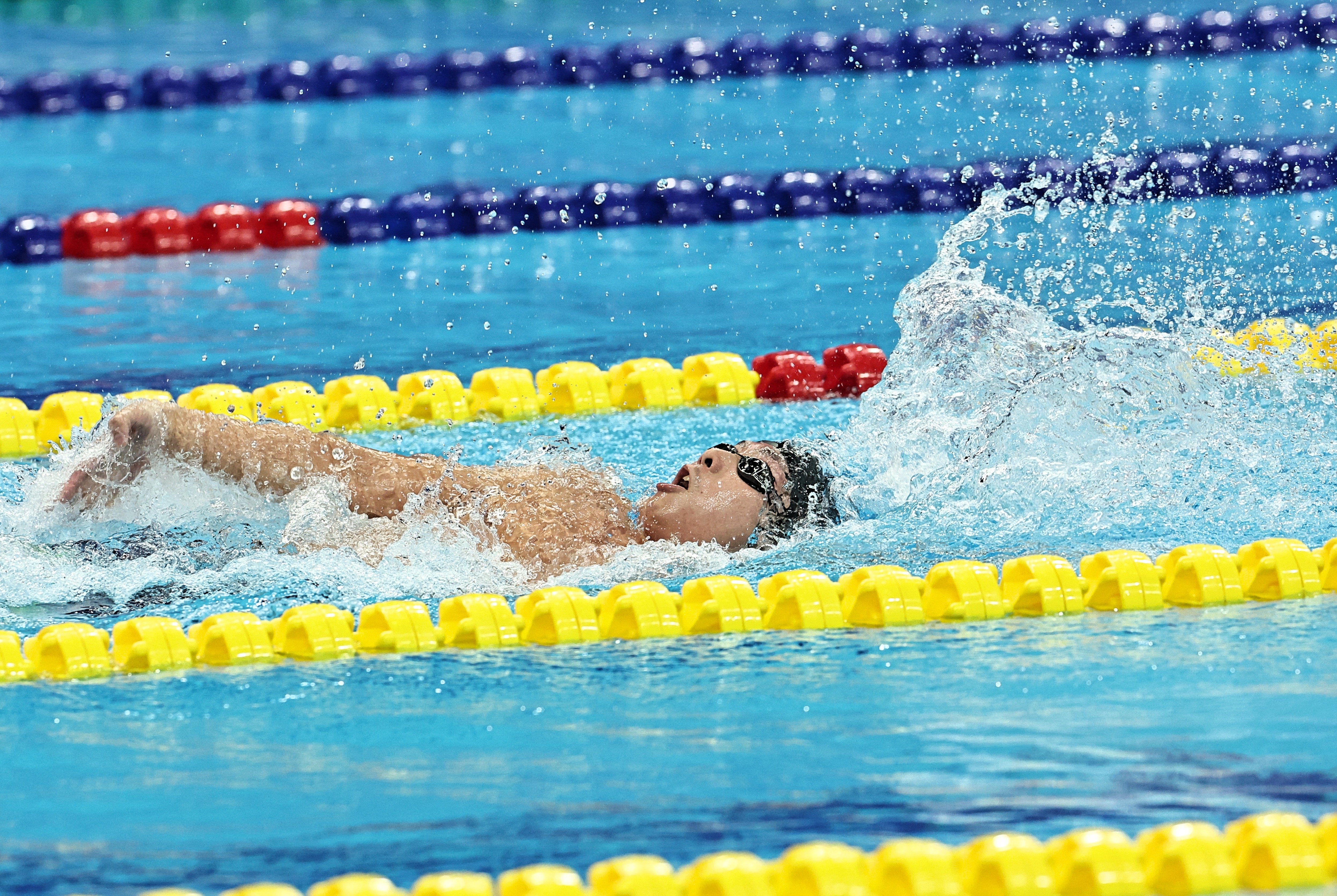 Toh is still to race in his two pet events, the 50m freestyle and the 50m butterfly on Friday. Photo: SportSG/Jeremy Lee
The confidence boost of a gold medal is likely to put him in good stead for Friday, when he will close his campaign by racing in the two events.
By his own admission, the Hangzhou Games have been challenging even for a seasoned competitor.
Said Toh: "It's been a little nerve-racking for me. I can't put it into words exactly. After 10 years in the sport, coming to my third Asian Para Games, there is both excitement and a little bit of anxiety over continuing to perform.
"That being said, I still have a lot of fun with the sport, as stressful as it can be sometimes.
"I'm not going to rest on my laurels because I didn't exactly hit the target I was aiming for. There are still things that need to be done - we're only halfway done, we'll keep at it."
The 4th Asian Para Games are held in Hangzhou, China from 22 to 28 October 2023. For the latest Team Singapore coverage and news, follow Team Singapore on their social media channels (Facebook, Instagram, TikTok) or visit the official Team Singapore website.