By Patrick Johnston
Singapore's women's water polo team beat Uzbekistan 14-11 on Saturday (Sep 30) to secure fourth place overall in Hangzhou, their best ever finish at an Asian Games.
Ranice Yap scored six goals and Heather Lee notched four as Singapore grabbed their third win of the six-team round robin competition.
The Uzbeks had opened the scoring but Yap (twice) and Lee scored first-quarter goals to give Singapore a lead they would not relinquish.
The final ranking eclipsed the fifth place achieved on their only other Asiad appearance, in Incheon, South Korea in 2014.
"This is the women's team's best performance at the Asian Games, achieving fourth place and beating our long-time rivals Thailand, Uzbekistan and South Korea," said captain Koh Ting Ting.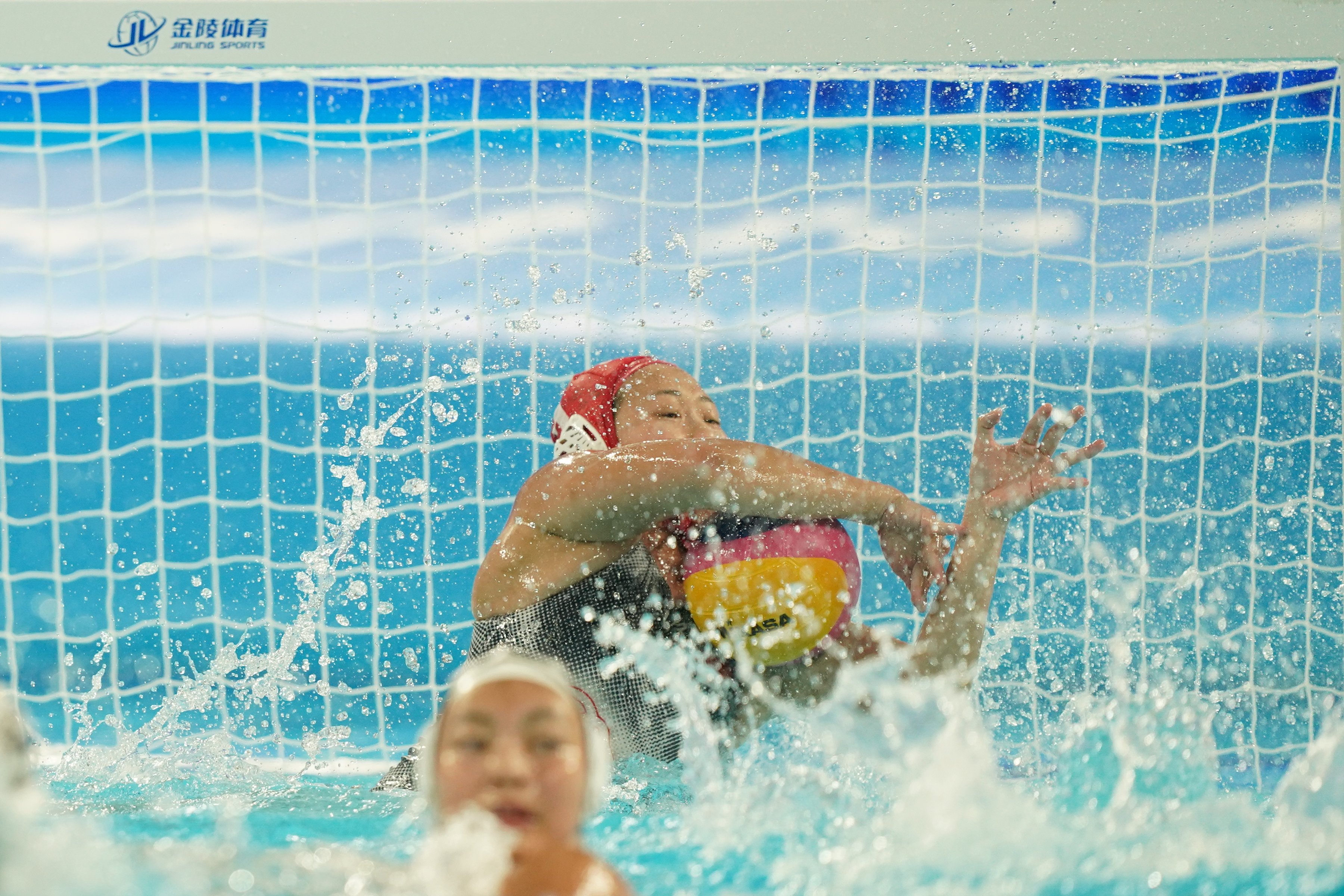 Goalkeeper Rochelle Ong makes a save for Singapore in their Asian Games women's water polo match against Thailand. (Photo: Sport Singapore/ Bryan Foo)
Singapore had opened the tournament in Hangzhou with losses to Kazakhstan and China, but they kick-started their campaign by beating South Korea 24-1 and old rivals Thailand 7-6 in a memorable match.
Another defeat came against a very talented Japan side but the Singapore team did not let it impact them, recovering their composure to beat Uzbekistan.
The Hangzhou tournament was a brilliant turnaround for the Singapore team, who had lost to Thailand, Uzbekistan and Kazakhstan at the Asian Water Polo Championships, which they hosted in March.
The Thais had also beaten Singapore to SEA Games gold in Cambodia in May.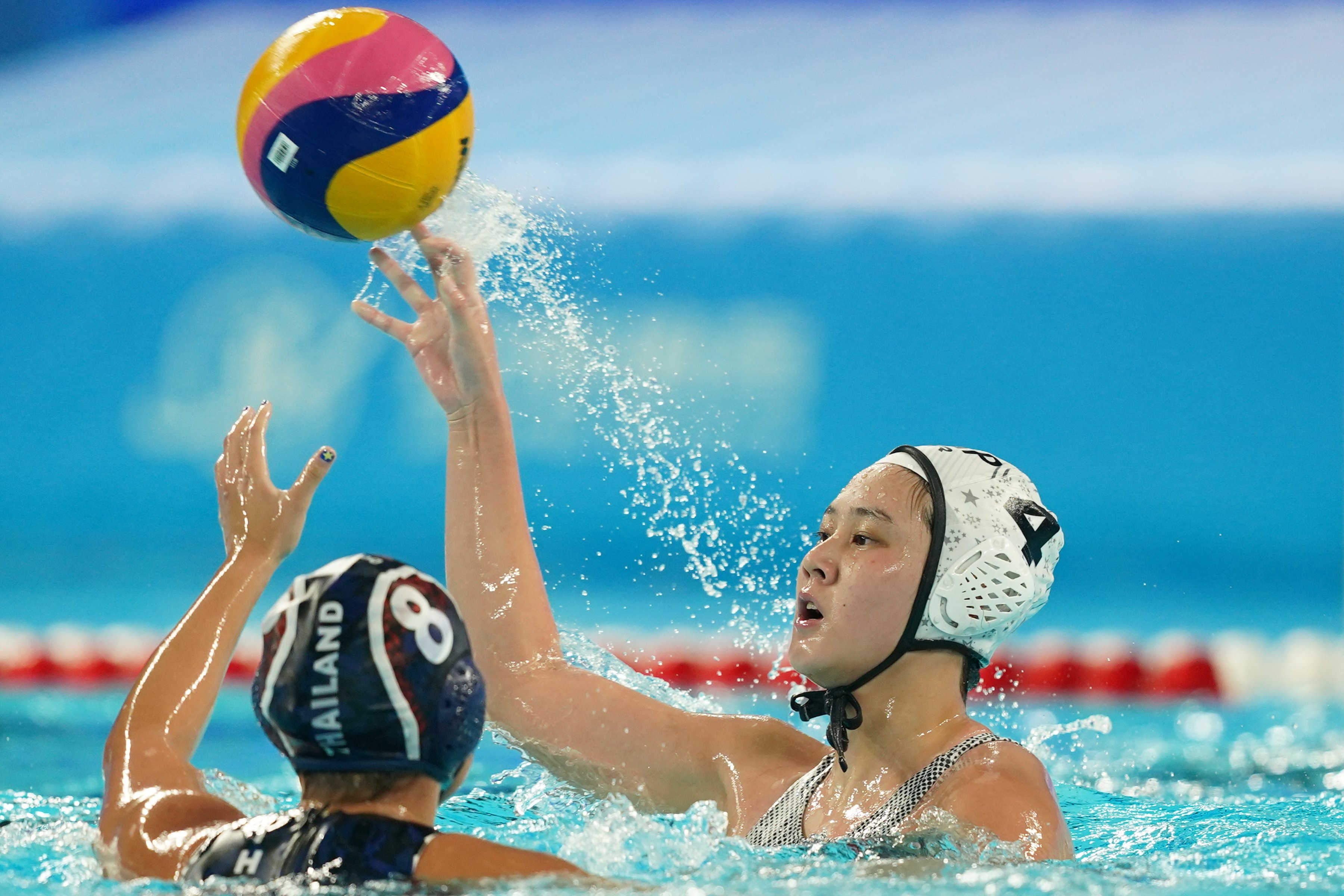 Singapore's Ranice Yap makes a pass over her Thai opponent in their Asian Games women's water polo match. (Photo: Sport Singapore/ Bryan Foo)
"It's been a long journey as the team has been training together since 2018,' Koh added. "There were ups and downs, but we have stayed together and we're delighted to achieve this Asian Games result."
Such positive displays gave Koh hope that it could help the sport grow back home.
"We hope to share this experience with our fellow Singaporeans and to inspire more female athletes to join us and live this dream together," she said.
The men's water polo event gets underway on Monday, with Singapore facing Japan in a Group B match. Hong Kong and Uzbekistan are the other teams in the group.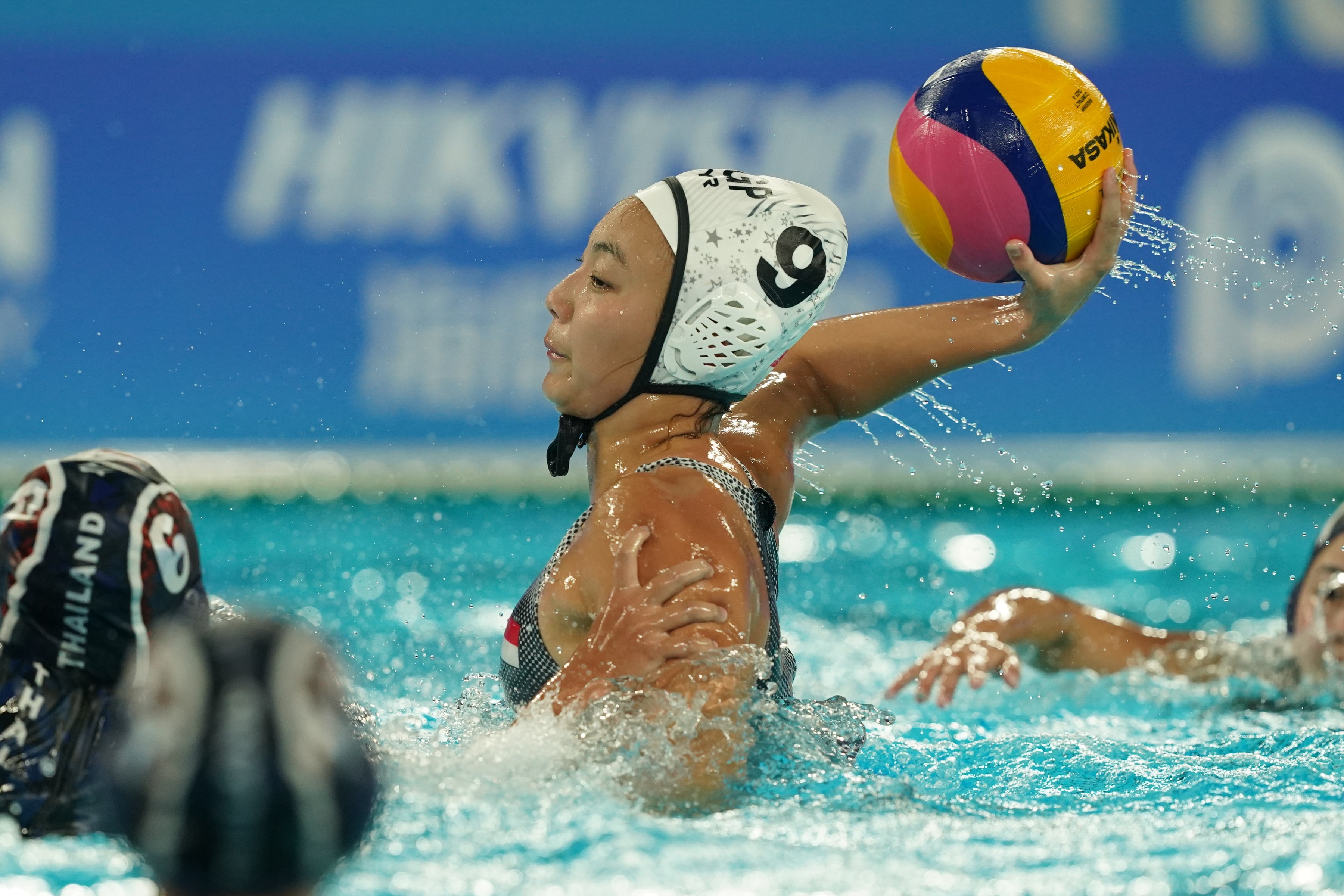 Singapore's Heather Lee takes a shot as her Thai opponents watch on during their Asian Games women's water polo match. (Photo: Sport Singapore/ Bryan Foo)
The 19th Asian Games are held in Hangzhou, China from 23 September to 8 October 2023. For the latest Team Singapore coverage and news, follow Team Singapore on their social media channels (Facebook, Instagram, TikTok) or visit the official Team Singapore website.