How Woodlands Secondary School became Synonymous with Women's Football
by ActiveSG Circle, on October 17, 2023
When Woodlands Secondary School teacher Mr Mohamed Fazil Aris started a girls' football interest group in 2002, the last thing he expected was for the school to go on to produce three national players.
But what started out as a passion project has now blossomed into one of Singapore's best school's football programmes for young girls.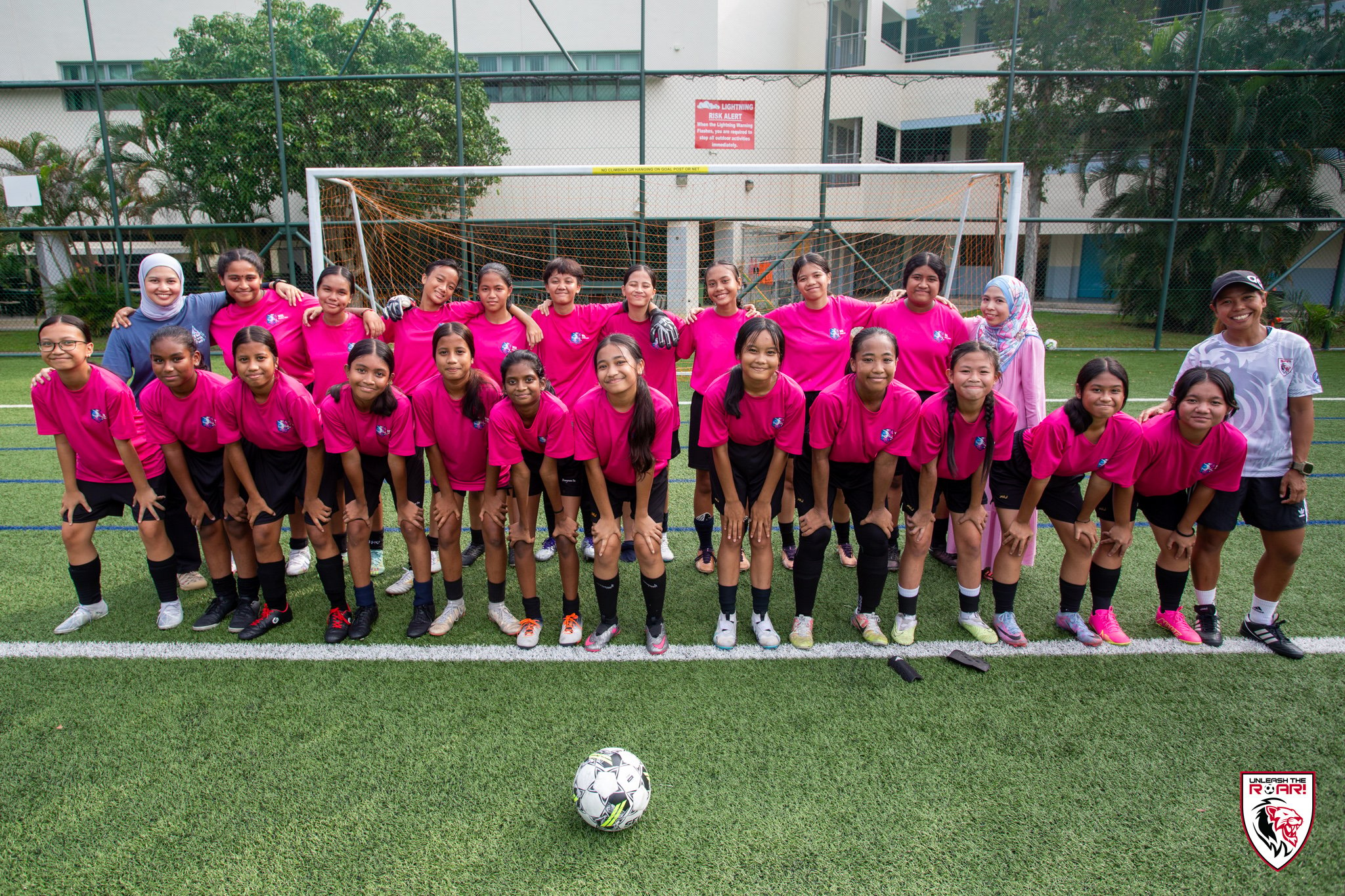 Woodlands Secondary School's SFA girls with teachers-in-charge Mdm Intan Badariah (back row, first from left), Mdm Siti Farhana Abdullah (back row, first from right) and coach Ernie Sontaril (front row, first from right). Photo by Ng Chrong Meng / UTR!
In the last decade, Woodlands' female footballers have won three National School Games titles (C Division 2010, 2011 and B Division 2012 titles) and finished in the top four twice in the last four years.
The school programme has also helped unearth talents which have gone on to represent the national women's football team, like current Lioness captain Siti Rosnani Azman, Syazwani Ruzi and Sarah Zu'risqha.
Woodlands' success with women's football made it a natural choice for it to come on board as one of the two pioneer girls' School Football Academy (SFA) programmes this year. The other is a combined programme involving Methodist Girls' School, Boon Lay Secondary School and Westwood Secondary School.
The SFA programme is part of efforts under the Unleash The Roar! national football project to raise standards in youth football and introduce a higher frequency and intensity of training. There are currently 10 male and two female SFA programmes.
Current teacher-in-charge of football Mdm Intan Badariah, who works closely with colleagues Mdm Siti Farhana Abdullah, Mr Teoi Boey Jia and SFA coaches Ernie Sontaril and Nur Fadilah, is hopeful that the SFA programme will help further raise the standards of Woodlands' female footballers on and off the pitch.
She shared how the SFA has helped the players become more motivated and determined to excel in both studies and football pursuits.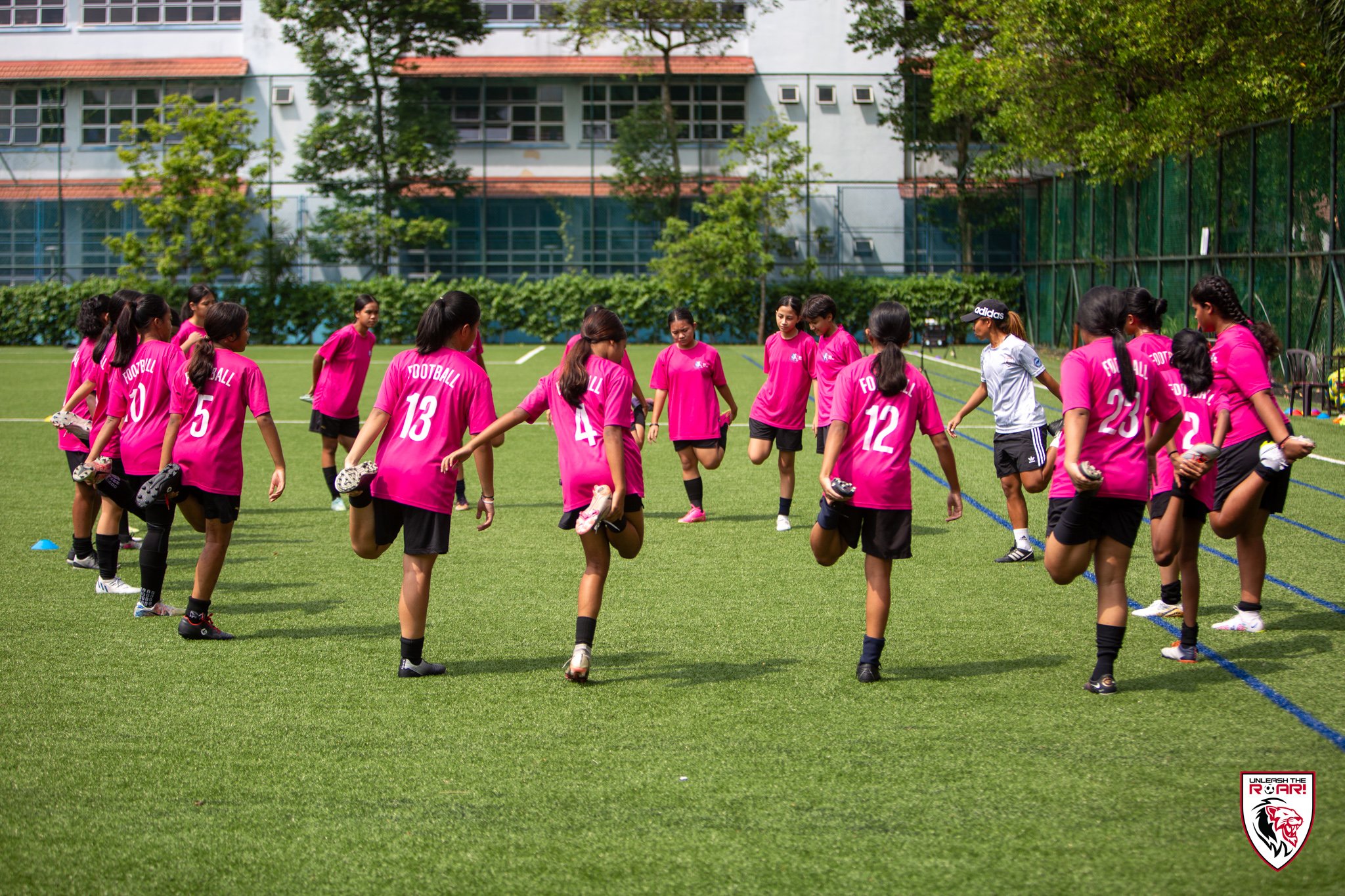 The SFA programme has benefitted Woodlands' aspiring footballers both on and off the pitch, instilling in the girls discipline and dedication. Photo by Ng Chrong Meng / UTR!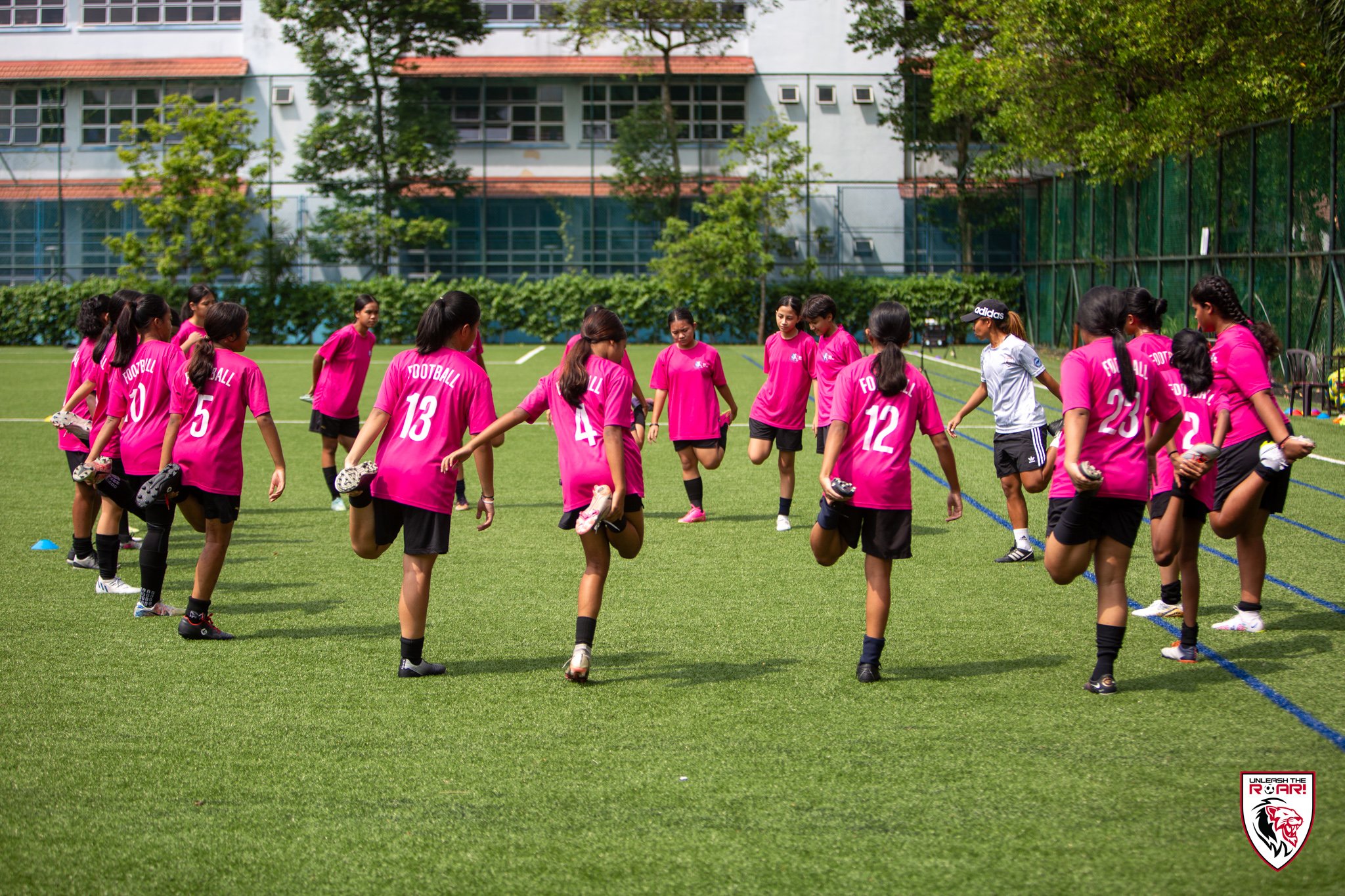 The use of sports science and data is one of the unique features of the SFA programme. Photo by Ng Chrong Meng / UTR!
Mdm Intan added that the SFA programme has been an effective one, with regular engagements with students which has helped them grow as individuals. The SFA coaches work closely with the school and both teachers and coaches enjoy a good working relationship.
She said: "By partnering with UTR!, our girls have benefitted from professional coaching and increased exposure at the national level, all of which will elevate the standard of our team and open doors to pursue football beyond their years with our school. We are excited about the positive impact the SFA will have on our players' futures and are dedicated to supporting their continued success on and off the field."
Woodlands has come a long way in the last 20 years.
Former football teacher in charge, Mr Fazil, who is still with the school, recalled how girls' football found its way into the school's sports curriculum.
He said: "Our school was invited to take part in a seven-a-side football tournament and as we did not have a girls' team then, I then organised a trial within the school to select a team. The turnout was greater than expected, with at least thirty girls from various CCAs coming for the trials. I realised that we have a talent pool keen on football and soon started a football interest group for girls."
Feeding off the interest, the school went on to participate in several other tournaments from 2003 to 2008 before a breakthrough in 2009. That year, Woodlands Secondary was among the few schools in Singapore to be given the green light to offer girls' football as a CCA.
National player Syazwani, who attended Woodlands from 2014-2017, said she is grateful to the school. Said the 27-cap international: "Such opportunities show how open to inclusiveness the school is towards sports. The atmosphere from our seniors to teachers was very welcoming. We always motivated each other from the very first day. It really felt like a second home."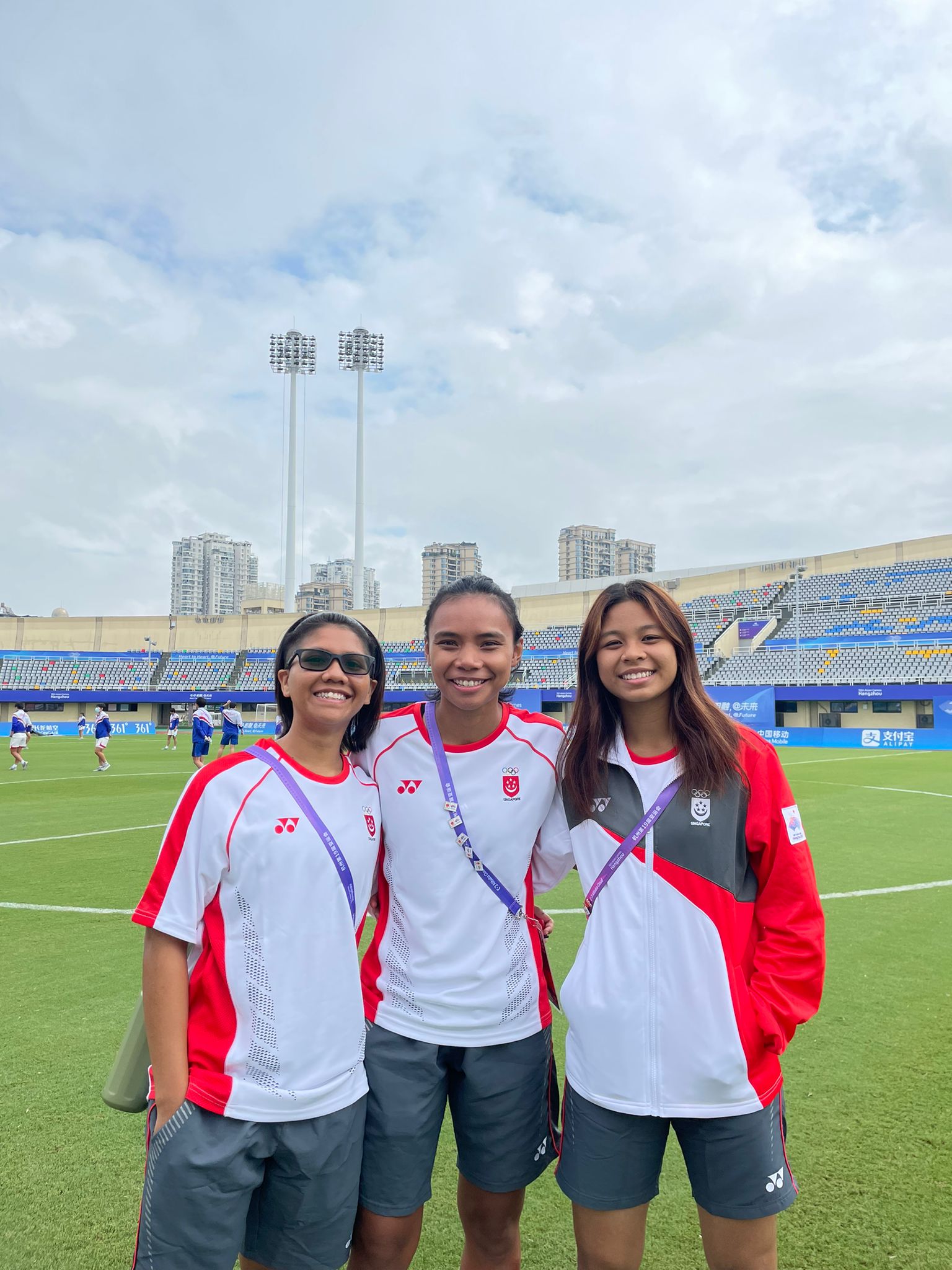 Woodlands Secondary School alumni Syazwani Ruzi (left), Siti Rosnani Azman (middle) and Sarah Zu'risqha (right), were part of the Singapore team in Hangzhou for the Asian Games. Photo: Sarah Zu'risqha
Lionesses captain Siti Rosnani, who was in Woodlands from 2010 to 2014, said that her Woodlands years left her many memories filled with glory and self-discovery.
She said: "When I was in Secondary 2, we went to Vietnam for a training tour with the boys' team. It was great because we got to play against Vietnamese schools and they are a lot stronger than us. We trained hard but also had a chance to bond as a team leading up to winning the C division tournament in 2011. That team spirit stayed with us and helped us create history winning our first B Division title in 2012."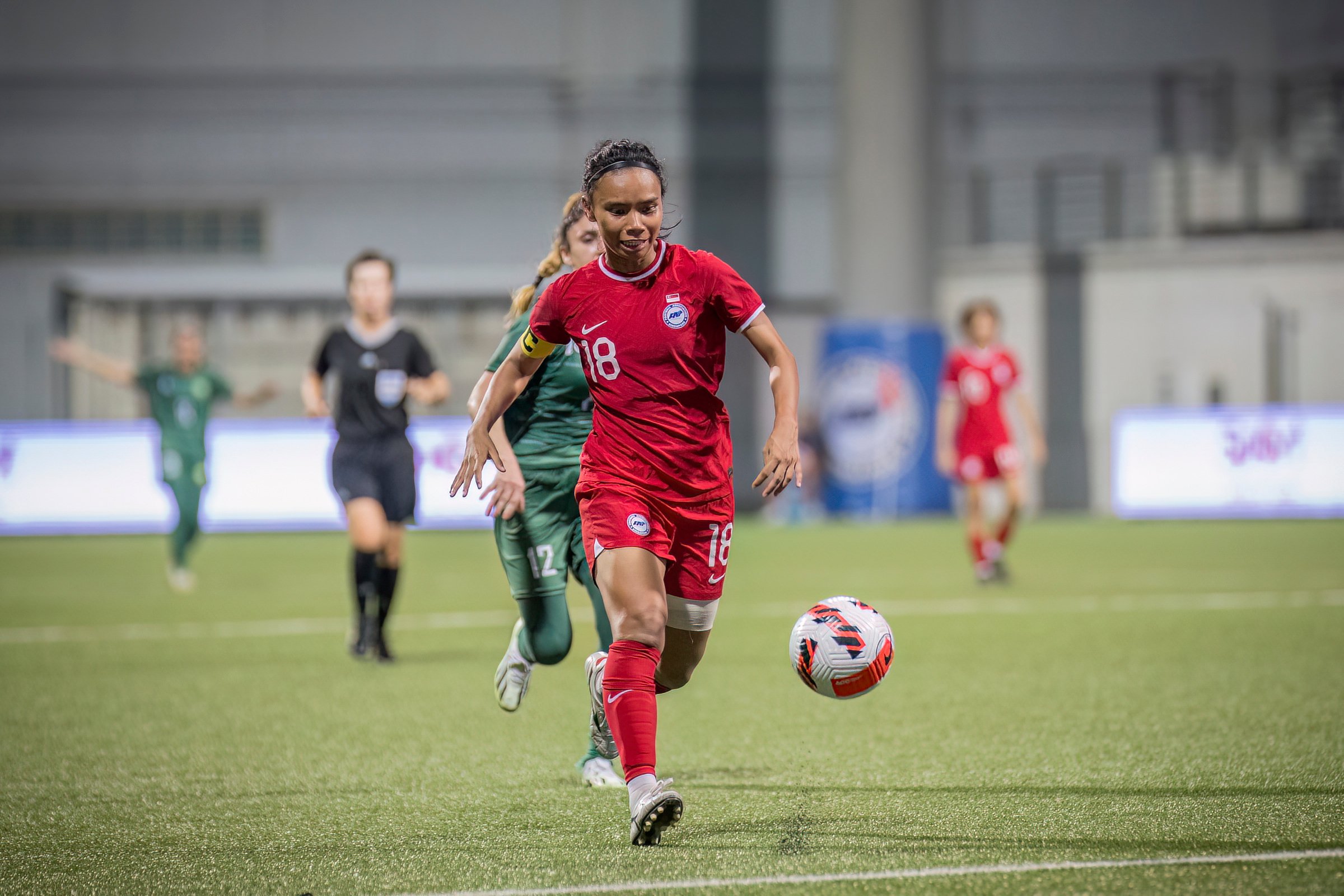 From Woodlands Secondary School to captain of the Singapore national team. Lionesses captain Siti Rosnani credits her success to having a good foundation at Woodlands. Photo: Football Association of Singapore
Hoping to relive those glory years between 2010 and 2012, Woodlands' SFA coaches Ernie and Nur Fadilah believe the road to success is to not just groom good footballers, but also focus on the holistic growth of the players.
The programme benefits from the sports science support from the National Youth Sports Institute. Sports scientists regularly monitor aspects like physical and physical fitness and perform fitness regimes such as the yo-yo test. Such measures are aimed at improving the students' appreciation and understanding of the various facets of being a student-athlete.
Character development is also key. For example, coach Ernie established a buddy system to provide a source of support for the players and also to build team cohesion.
She also had the players do a rotation of roles such as team manager, equipment manager and competition management to build responsibility and accountability.
Coach Ernie sees the benefits of having someone to help with both studies and football from the buddy system, besides building camaraderie. Every month, she would arrange to meet her buddies to address any issues that she could help with.
She also emphasised the importance of a positive environment where the players can thrive and grow.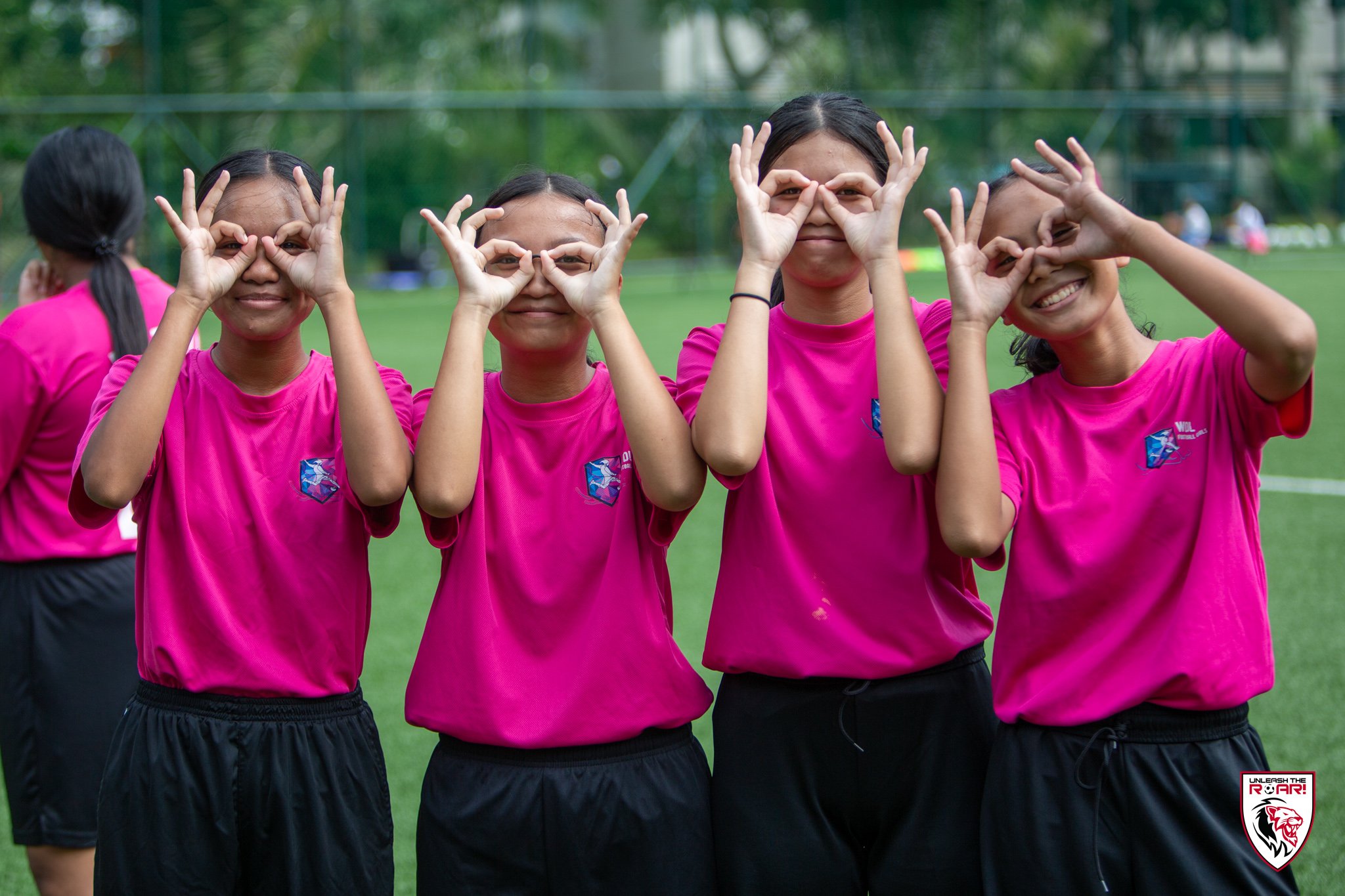 From left to right: Rindiani Fazirah Rosli, Nurin Syauqina Mohamad, Tan Yi Ling Jolyn and Nadila Nur Danisha Mohd Kamal Affendey, like their teammates, support each other both on and off the pitch, creating a positive environment where players can thrive. Photo by Ng Chrong Meng / UTR!
Said coach Ernie: "At the end of the day, we want to develop an environment where players are happy and motivated to not only train and develop, but also help each other."
Story by Mashidayat Maszeni and republished from Unleash The Roar!