SPL : Lion City Sailors bounce back from Eagles' defeat, to take down Tampines Rovers by solitary goal!
by Circle Stories, on March 12, 2022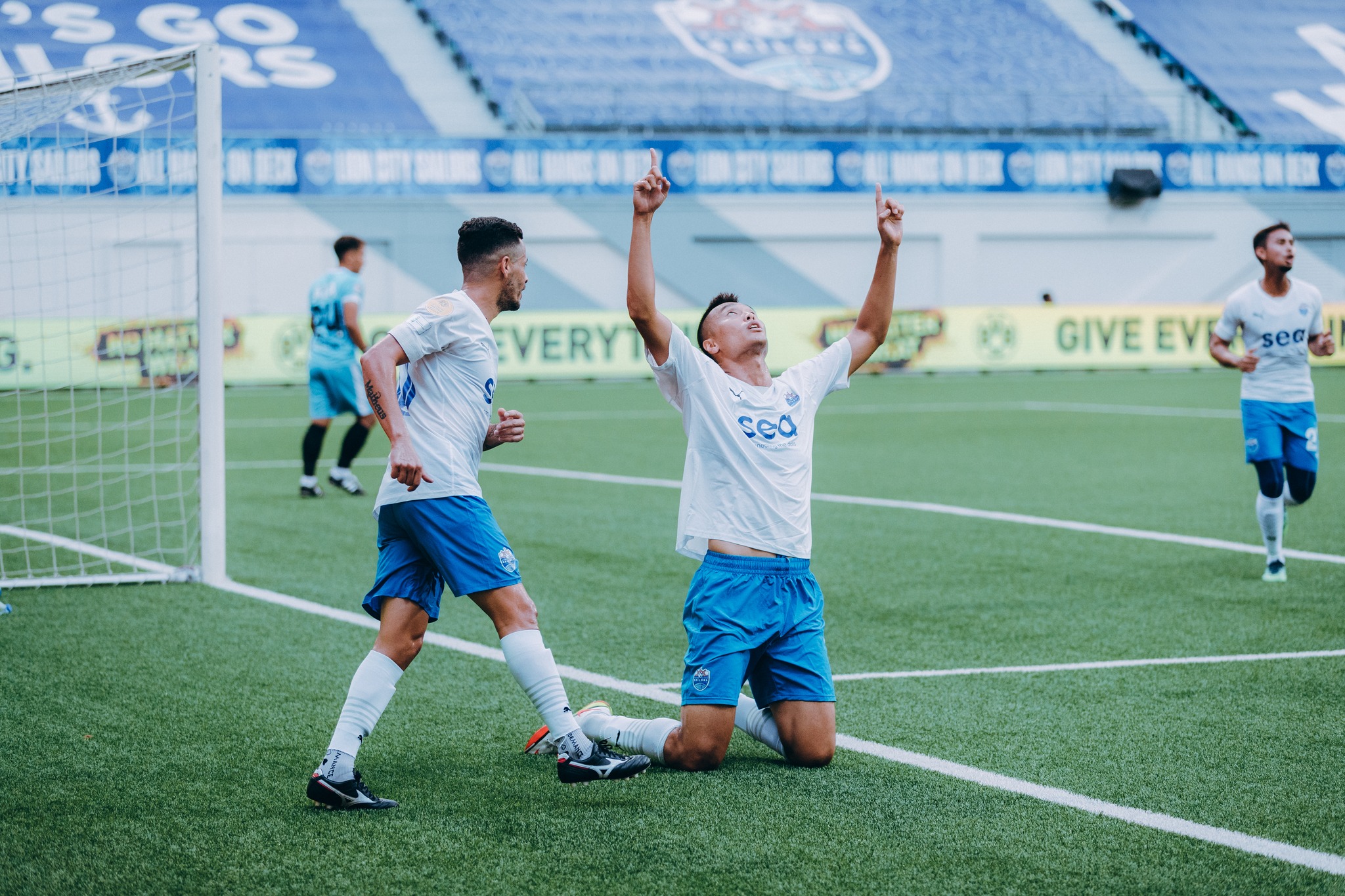 (Lions City Striker Kim Shin-Wook. Photo Credit : LCS FB Page)
By Chia Han Keong
You can argue that the Lion City Sailors were undeserving of their 1-0 win over Tampines Rovers on Sunday (13 March). Or you can argue that the defending Singapore Premier League (SPL) champions had that curious hallmark of great teams - grinding out a victory even when they are far from their best.
Whatever your viewpoint, there was no denying that the Sailors were decidedly second-best to Tampines throughout the pulsating match at the Jalan Besar Stadium. Yet they rode their considerable luck, with the Stags wasting a host of gilt-edged chances in the first half, and then were victims of a series of contentious refereeing decisions in the second as they remain winless after two matches this SPL season.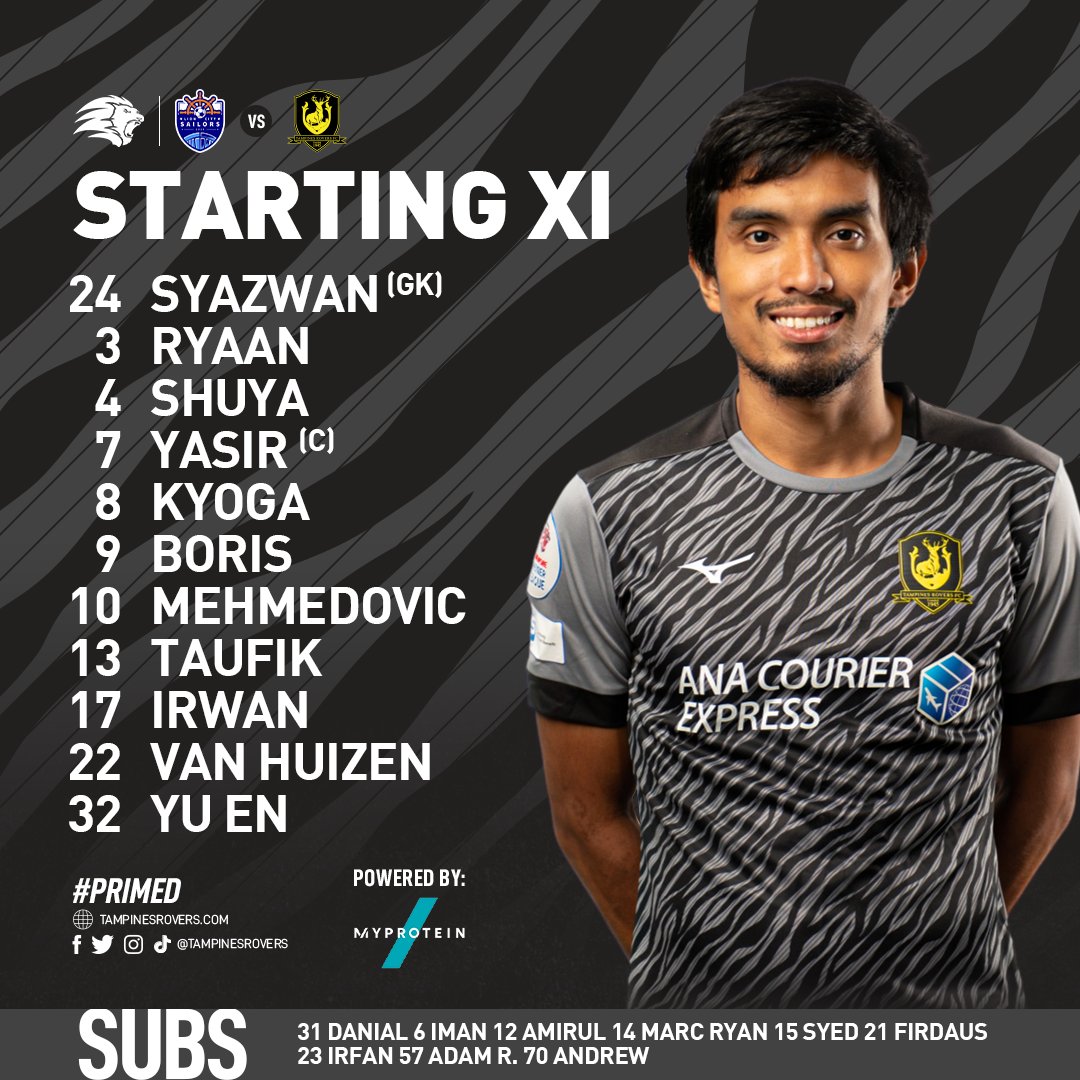 The Sailors, on the other hand, returned to winning ways following a surprise 0-1 defeat by Geylang International in their previous outing. Yet it was plain to see that they are miles away from their fluent best in each of their 3 SPL matches so far, often looking lethargic and short of attacking ideas while letting their opponents dictate the match tempo far too easily.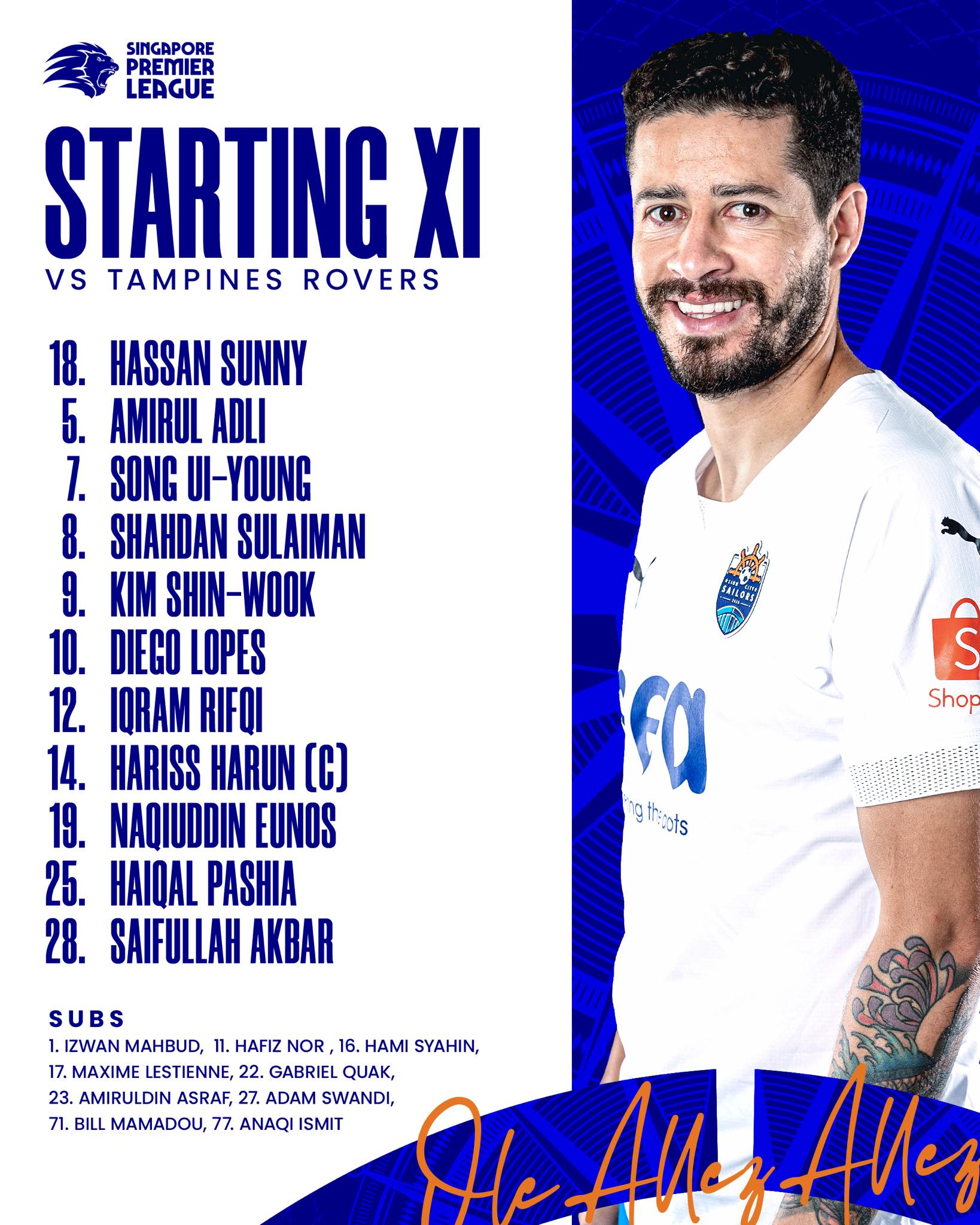 Head coach Kim Do-hoon seems to still be working out his best starting XI among his star-studded squad, with mass half-time substitutions in every of the Sailors' league matches so far. Judging by his players' sub-par first-half performances against Tampines, the South Korean might have to go back to the drawing board to figure out which of his charges could gel and dominate from the first whistle.
As such, they could have fallen behind to an early goal for a 3rd straight league game, with Tampines wasting 3 glorious chances in the opening 10 minutes.
First, striker Boris Kopitovic sliced a shot just wide in the 5th minute, after Sailors midfielder Diego Lopes was dispossessed in his own half by Yasir Hanapi. A minute later, the Montenegrin was put through following a mazy run by Taufik Suparno. But his side-foot shot was deflected by Sailors goalkeeper Hassan Sunny onto the left goalpost and bounced clear.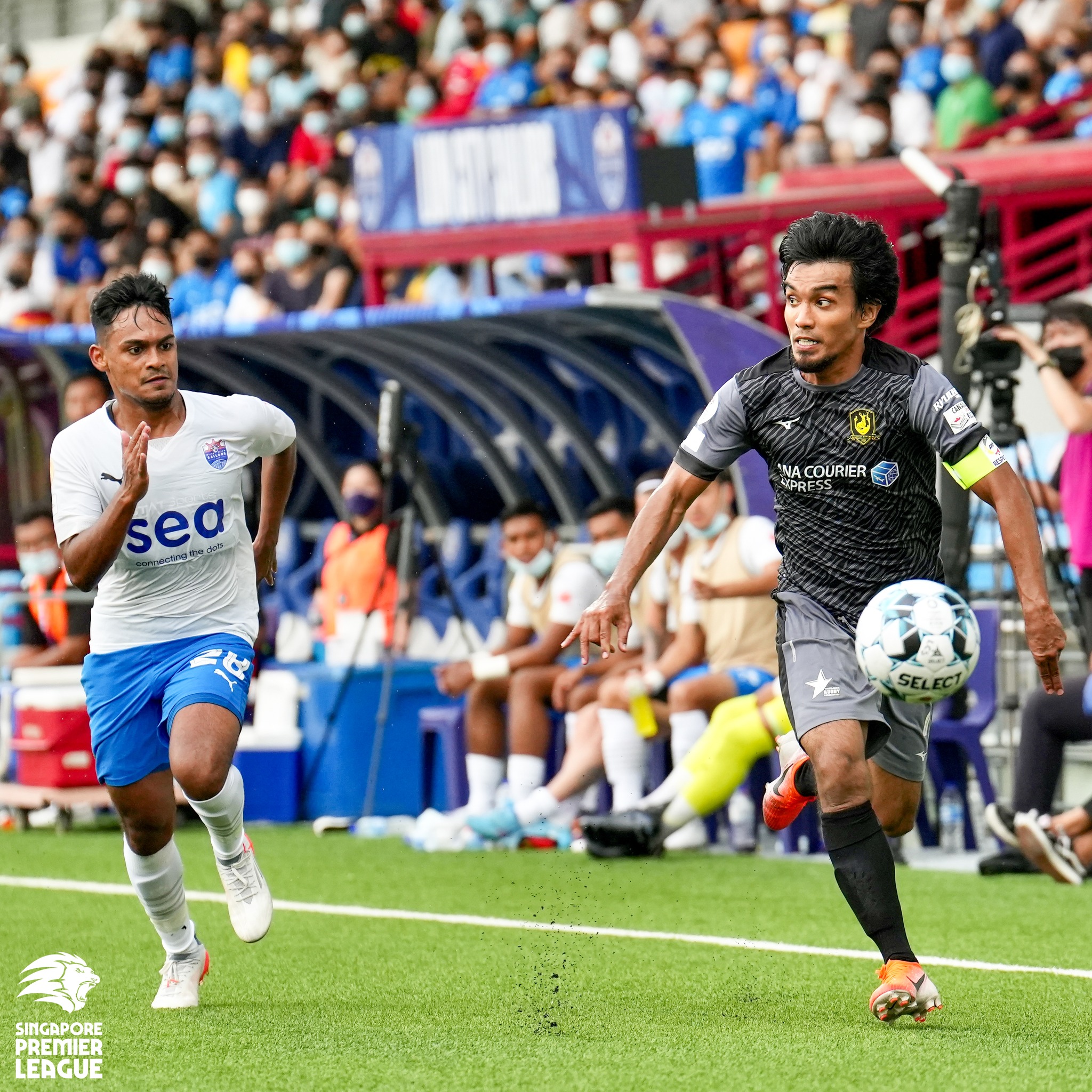 (Tampines Rovers Yasir Hanapi. Photo Credit : FAS)
The effervescent Taufik was a live wire in the first half as he tormented Sailors right-back Naqiuddin Eunos with plenty of incisive play. And he latched on to Yasir's through pass in the 10th minute for a placed shot, which Hassan did superbly to deflect away from goal with his left foot.
It was clear by then that Tampines had the upper hand, with their Japanese midfielder Kyoga Nakamura dictating play, and with Taufik and Kopitovic causing all sorts of consternation among the overworked Sailors defence.
In contrast, the Sailors were completely out of sorts, struggling to string passes together and looking like complete strangers to one another as their tall striker Kim Shin-wook cut an isolated figure up front, shorn of proper support.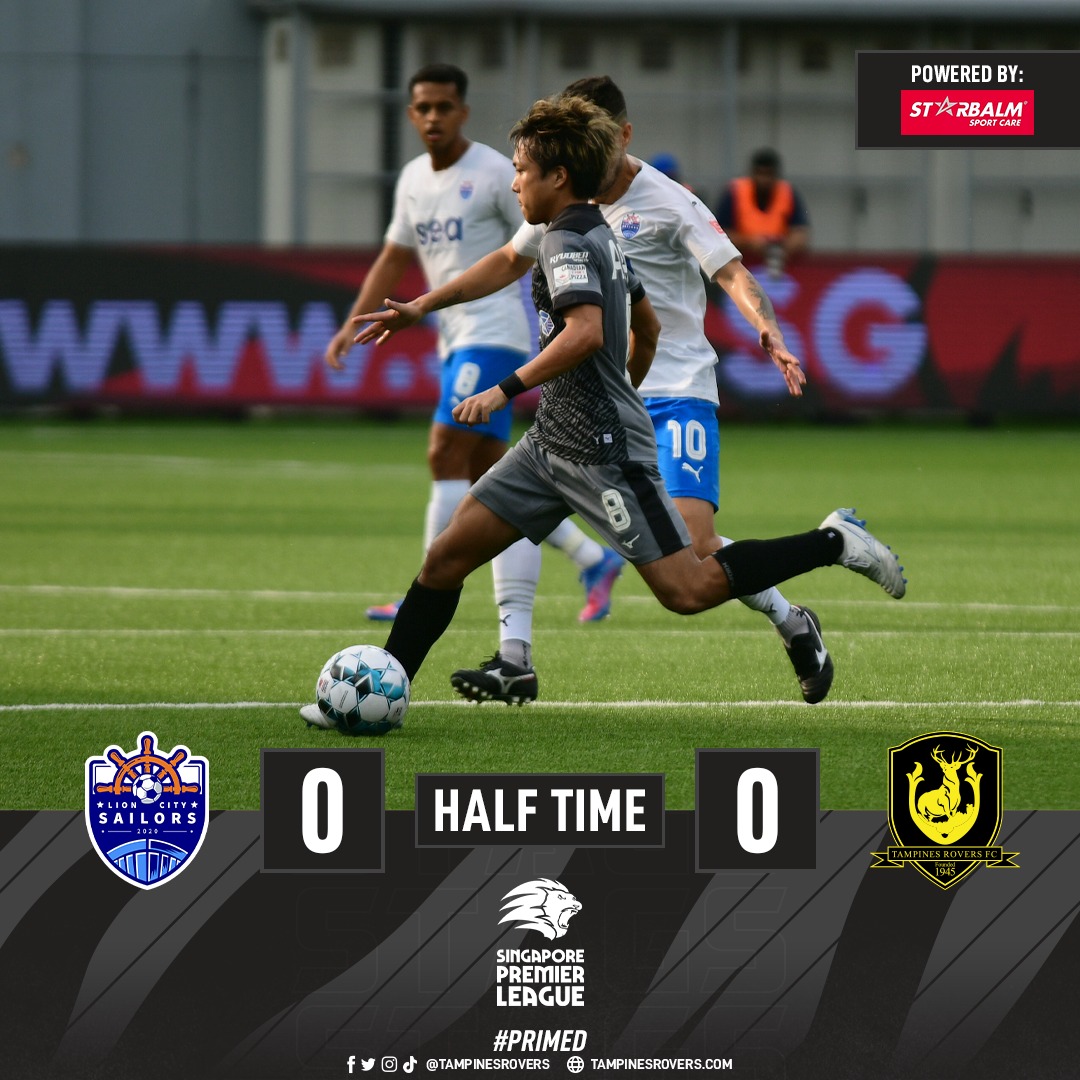 (Image Credit : Tampines Rovers FB Page)
With Tampines enjoying 12 shot attempts to the Sailors' two in the first half, coach Kim had seen enough. Out went Naqiuddin and the ineffective Saifullah Akbar, as Singapore internationals Adam Swandi and Hafiz Nor took to the pitch.
Immediately, the Sailors had better control in midfield, and began to probe the Tampines defence in earnest. Lopes - SPL's most expensive transfer when he moved from Rio Ave for $2.9 million last season - had a speculative shot parried away by Syazwan Buhari two minutes into the half.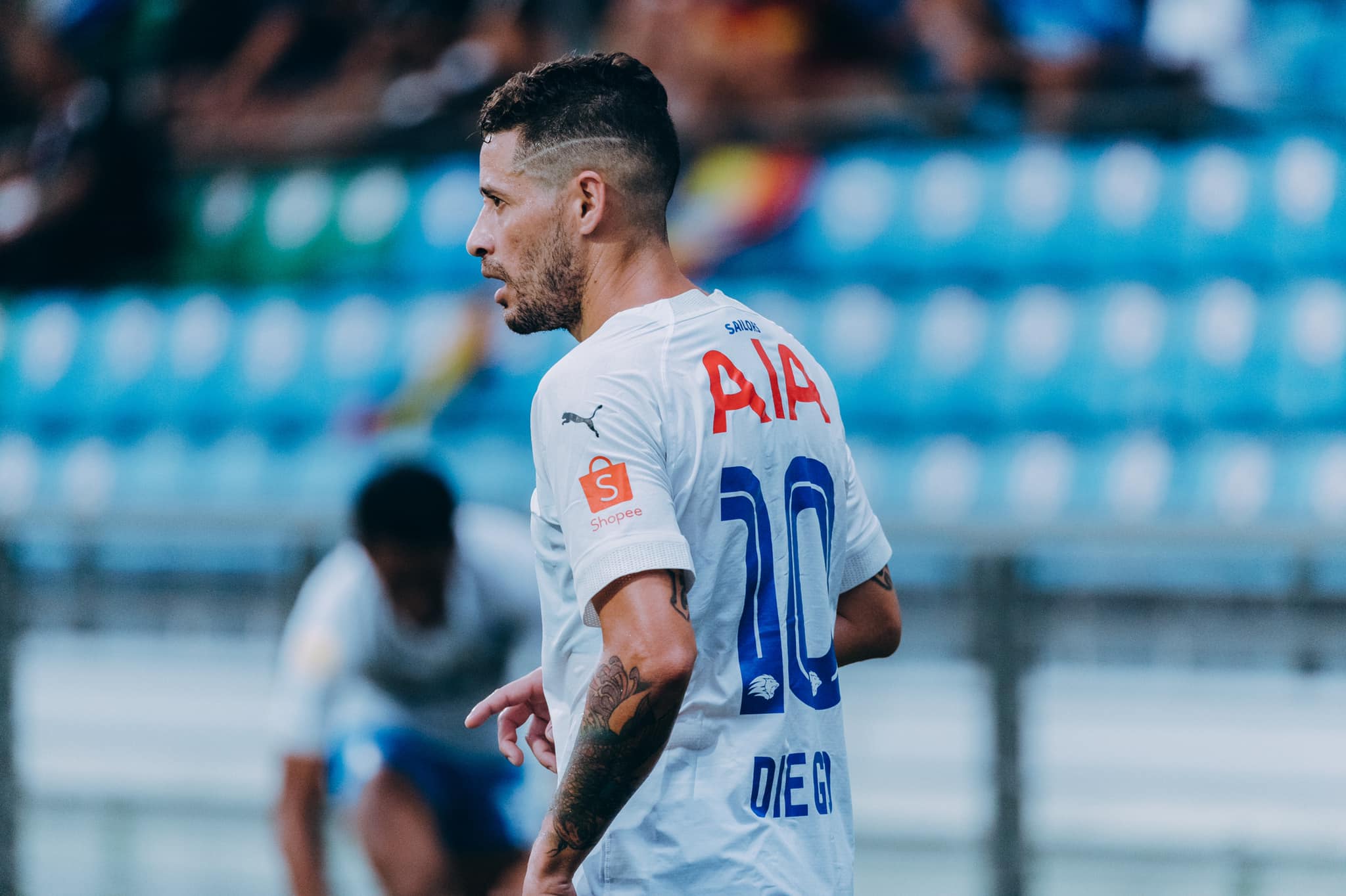 (Lion City Sailors midfielder Diego Lopes. Photo Credit : LCS FB Page)
Then came the first of a series of key flashpoints which defined the match. In the 54th minute, Lopes released left winger Haiqal Pashia, who advanced with intent into the penalty area and powered past Christopher van Huizen.
In desperation, the Tampines midfielder stuck out his leg, and it caught both the ball and Haiqal's trailing leg. Referee Jansen Foo immediately blew his whistle for a penalty, as van Huizen and his teammates argued vehemently that he had played the ball.
Foo was unmoved, and Kim stepped up to do a cheeky "Panenka" - gently chipping the ball down the centre of goal - to give the Sailors a precious advantage. 1-0 to the visitors!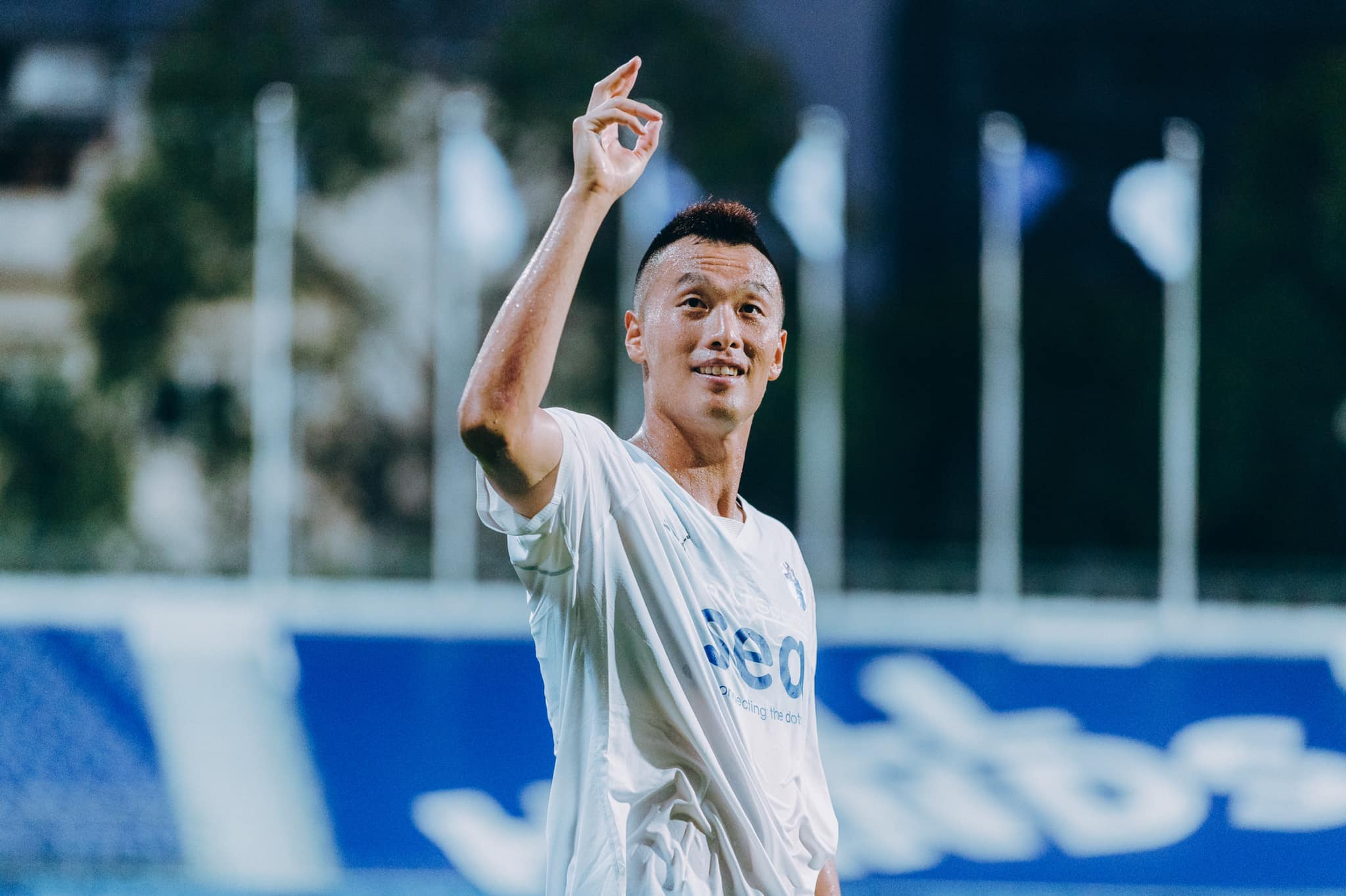 (Lions City Striker Kim Shin-Wook. Photo Credit : LCS FB Page)
The opening goal should have served to galvanise the reigning champions to gain control of the match. Instead, after a short period of dominance, they slipped back to their uninspired first-half play, and Tampines were able to wrest back control and hunt for their equaliser.
They thought they had drawn level in the 68th minute, but in the most controversial moment of the match, Amirul Haikal's first-time volley into an empty net was inexplicably ruled out by the assistant referee, much to the fury and disgust of the Tampines players.. Replays showed that the referee had given offside to Yasir, even though the Tampines captain seemed to not be interfering with the scoring attempt.
6 minutes later, Tampines found the net again, and once more their goal was ruled out for offside, as Zehrudin Mehmedovic was deemed to be fractionally past the last defender before he unleashed a spectacular bicycle kick!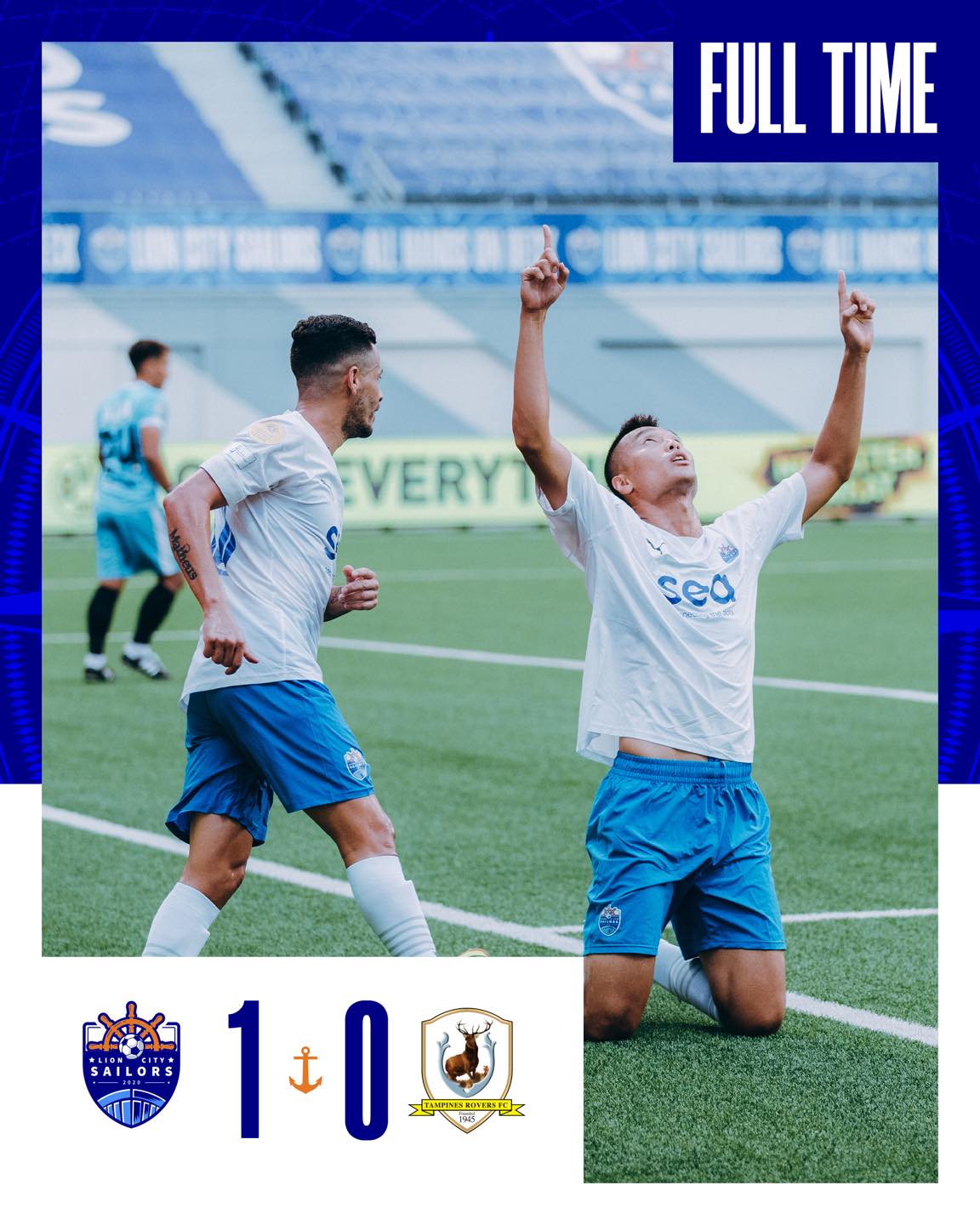 (Image Credit : Lion City Sailors' Facebook Page)
The 2 disallowed goals deflated the Stags, who could not threaten Hassan again as the match drifted into full-time. Judging from the relieved looks on the Lion City Sailors players, they knew they had escaped with the full 3 points despite being a far cry from their title-winning form last season.
The season is thankfully still young, and the Sailors are still in the upper half of the SPL table, in third place with 6 points, level with second-placed Albirex Niigata (S). Tanjong Pagar United are the surprise leaders after 2 wins and a draw, a point ahead of the 2 title hopefuls.
Chia Han Keong is a veteran journalist who has covered both Singapore and international sports extensively for the past 19 years. He was the sports editor of bilingual tabloid My Paper, and has also worked for The Straits Times and Yahoo News Singapore. He has covered four SEA Games (2009, 2011, 2013, 2019), two Asian Games (2010, 2014) as well as the 2008 Beijing Summer Olympics and the Tokyo 2020 Olympiad. He counts himself as a massive Liverpool, LA Lakers and Rafael Nadal fan.