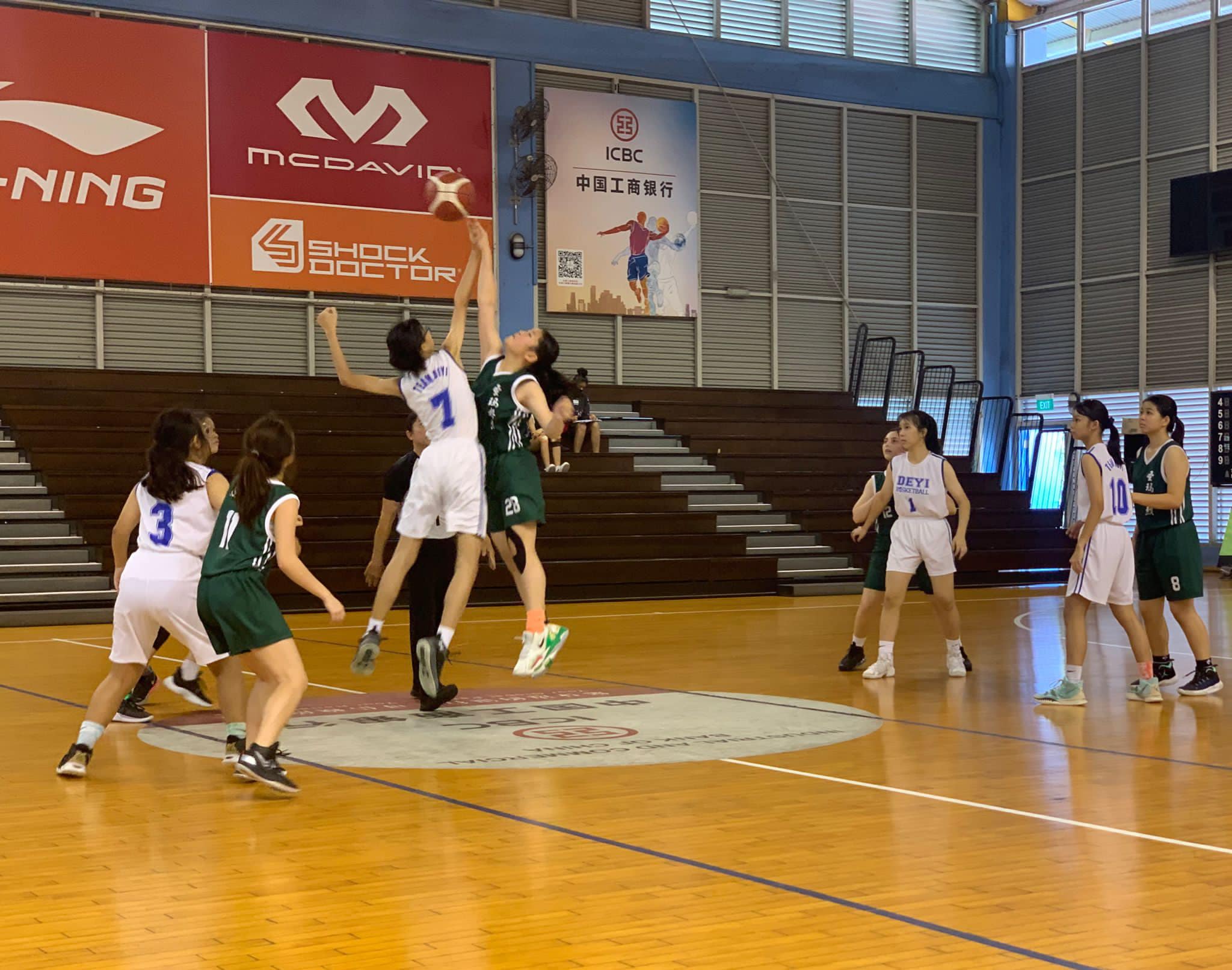 Deyians (in white) vs St Margaret's Secondary in the Semi-finals on 20 Apr. Photo Credit : Deyi Secondary School
By Suresh Nair
DEYI Secondary School (DSS) rose from two setbacks to make it to the "B" Division Girls South Zone Basketball final, leaving St Margaret's School (SMSS) rather shocked.
On 20 April at the Singapore Basketball Centre, they beat their SMSS opponents 34-20 in the 1st semis fixture. With the win, they advanced to meet National Junior College (NJC) in the 2022 season finale. NJC overcame Guang Yang Secondary School 28-24 the 2nd semi-final.
(For all the news, post-match interview videos, stories, photos, fanzone details and much more from the 2022 National School Games, do visit our website : go.gov.sg/nationalschoolgames)
Against the SMSS girls, the Deyians lost the first quarter 7-2 and the fourth quarter 9-8 respectively. They did however, pack a great deal of pace and power in overall play and possession and looked forward with confidence, taking on NJC.


(Close encounter between both teams midway through the match. Photo Credit : Suresh Nair)
The team was a little nervous in the early stages, but they calmed themselves in the 2nd and 3rd quarters (10-4 and 14-0) to show their overwhelming superiority," said Deyi skipper Aleceus Lau. "But sometimes nervous in our total play, we must not be over-confident and be fully prepared to rise to the occasion again against NJC, who are also a formidable team."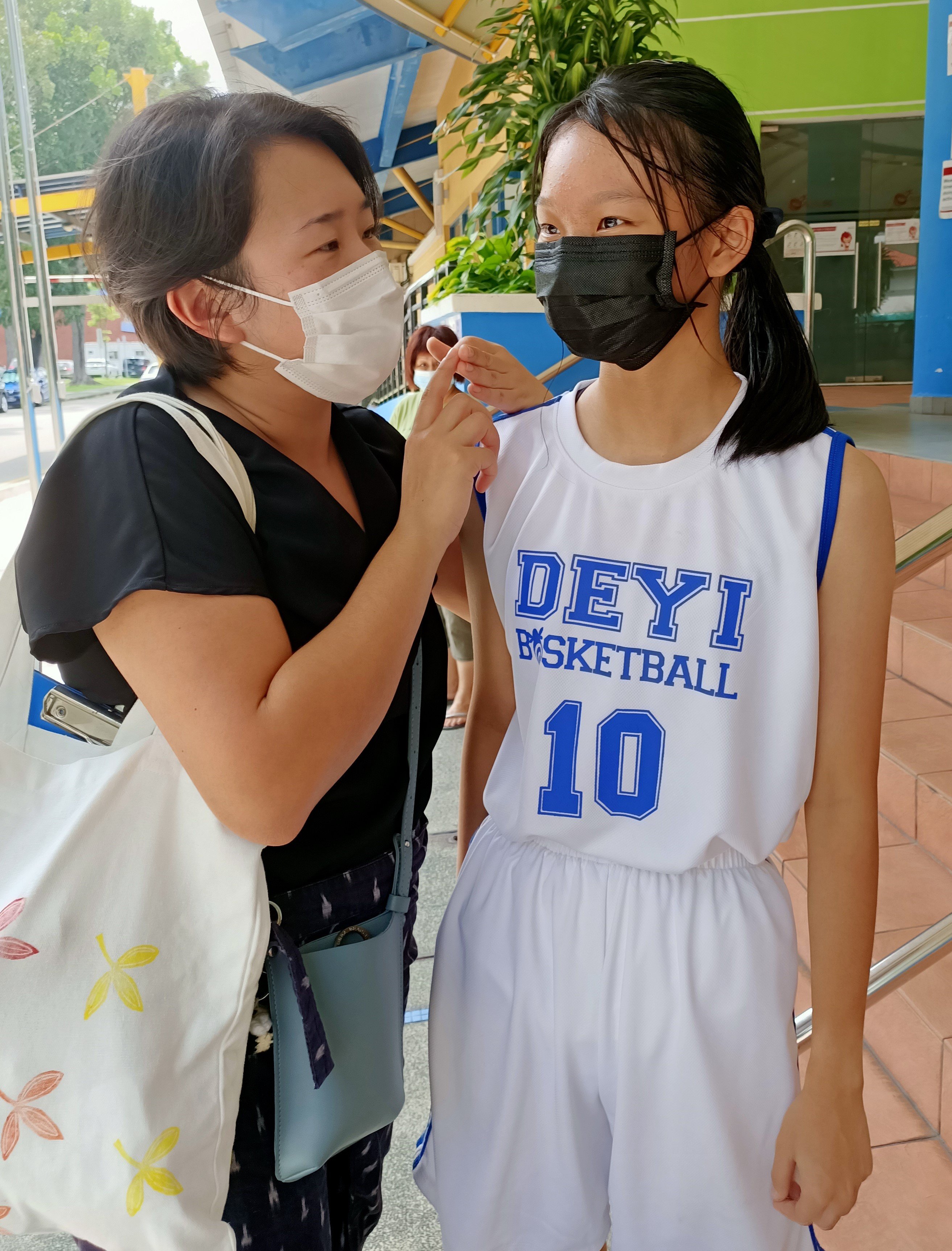 Deyi skipper Aleceus Lau (right) gets some tips from her teacher. Photo Credit : Suresh Nair
Deyi's play-strategy was a joy to watch. Their strengths were in their quick counter-attacks, with a teamwork-minded strategy and this made them stand tall against the determined St Margaret's team.
Much as SMSS tried with a rather unusual 5-player substitution strategy, they couldn't sustain the momentum against their fitter and speedier rivals, particularly in the 3rd quarter which ended by a whopping 14-0.
(Deyians receiving a pep-talk from their Teacher I/C on Finals Day. Photo Credit : Deyi Secondary School)
Over to the Grand final on Friday 22 Apr, the clash against NJC was an extremely close affair. Both sides showcased a great deal of resilience and dedication to the game. The Deyians even fought back from 9 points down to lead 24-23. However, they were bested by NJC and emerged as Silver medallists with the final score 25-24!
(For all the news, post-match interview videos, stories, photos, fanzone details and much more from the 2022 National School Games, do visit our website : go.gov.sg/nationalschoolgames)