Methodist Girls' School makes timely comeback en route to Netball gold!
by Circle Stories, on August 23, 2022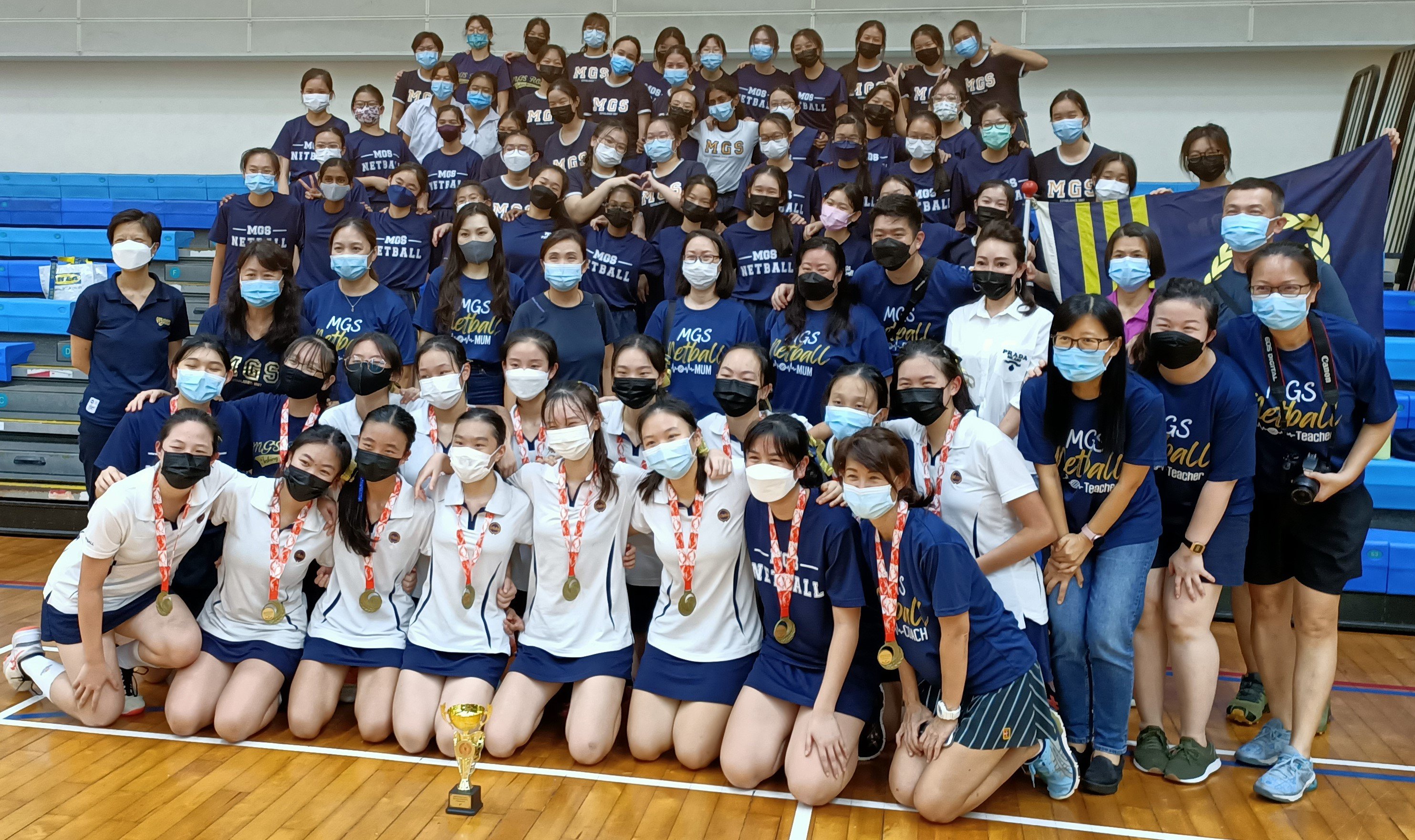 The true team power of MGS. Photo credit: Suresh Nair
By Suresh Nair
METHODIST Girls School (MGS) skipper Bernice Tan rose to the occasion to spearhead her team to a remarkable 35-25 win over Nanyang Girls High School, in the final of the West Zone "B" Division Girls netball match, played at the Jurong West Sports Complex on 19 May.
An upset looked imminent at the start when Nanyang pulled off a 15-13 second set lead, but it didn't deter MGS, who stayed confident throughout the tightly-contested match.
What made Bernice stand out? Primarily, her speed, smarts, selflessness, creativity, quick hands and control – these are the usual characteristics of a good wing attack. She showed it constantly to set up play through passing and positioning, as well as setting the game's tempo.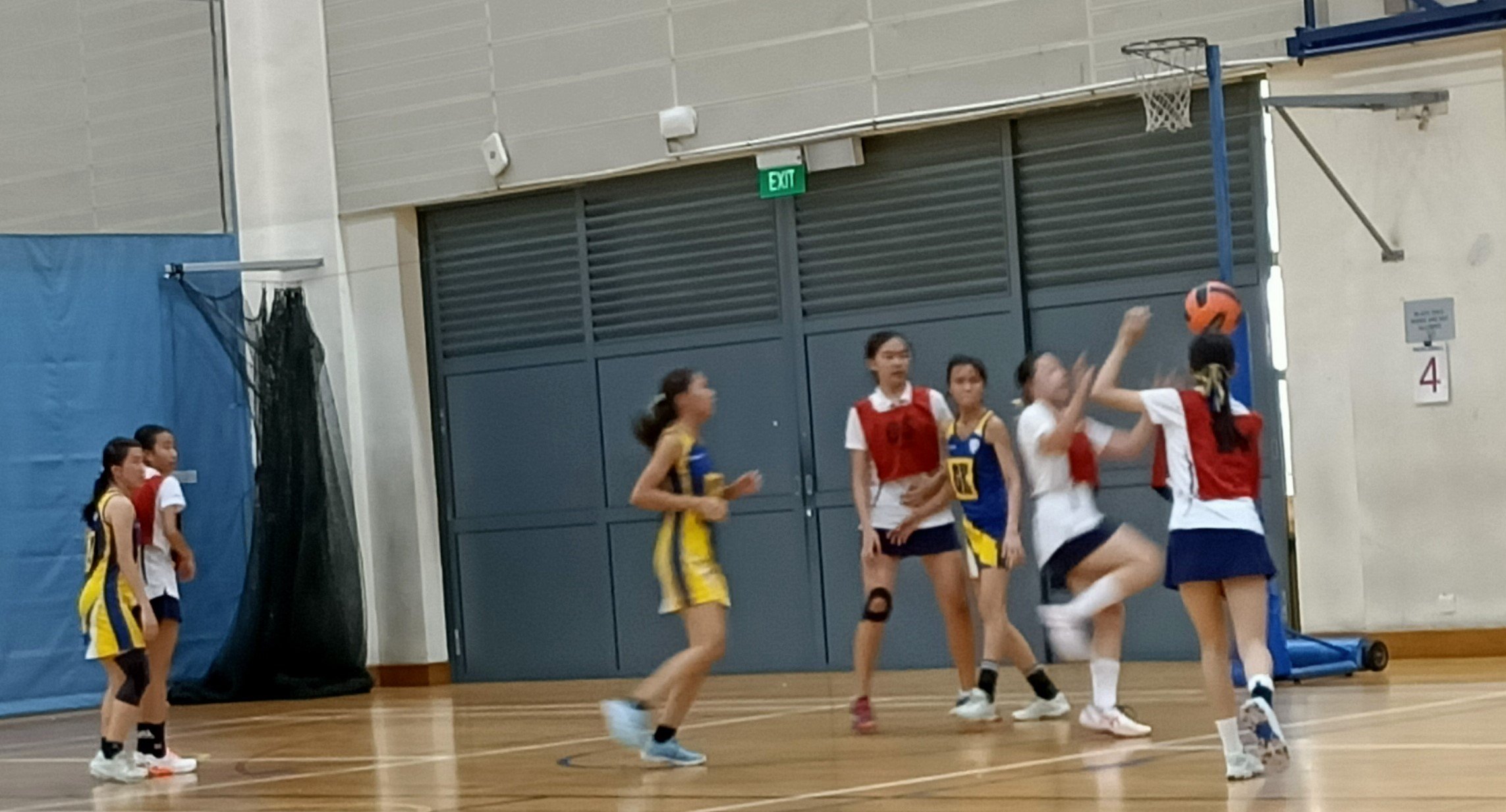 MGS in a familiar scoring position. Photo credit: Suresh Nair
A wing attack is usually the key feeder of the ball into the goal shooters. They are adept at taking the centre pass, aware of the location of other players at all times, especially around the goal circle edge and able to transition the ball from defence to attack.
"I had to really up my play in order to motivate my team and I must commend the players for their fighting spirit for a nicely-tuned 35-25 win," she says. "In this final match, possession mattered and I had to make sure this was well coordinated.
In particular, the wing attack also needs to be master of the short and the sharp and to execute a variety of moves and passes, and be skilled at shutting down the wing defense in driving the ball from defense to attack.
Methodist Girls were the defending champions, too, as they last won the title in 2019. But because of the Covid-19 pandemic, there were no matches the past two years. "But we never give up and this showed in the balance of play and fighting spirit," she says. "I take my hat off to the team."

MGS players (in white) acknowledge Nanyang as they salute to their fans. Photo credit: Suresh Nair
In particular, I enjoyed watching this final because netball is a fun, fast-paced sport that requires many skills and quick thinking. Players like Bernice Tan need to make changes on the spot in order to succeed against hard-fighting teams. So flexibility about tactics can be very valuable for success.
Yes, netball is a game that requires players to be flexible because it allows them to move in any direction and perform different types of shots. And that's where skipper Bernice Tan excels as a leader.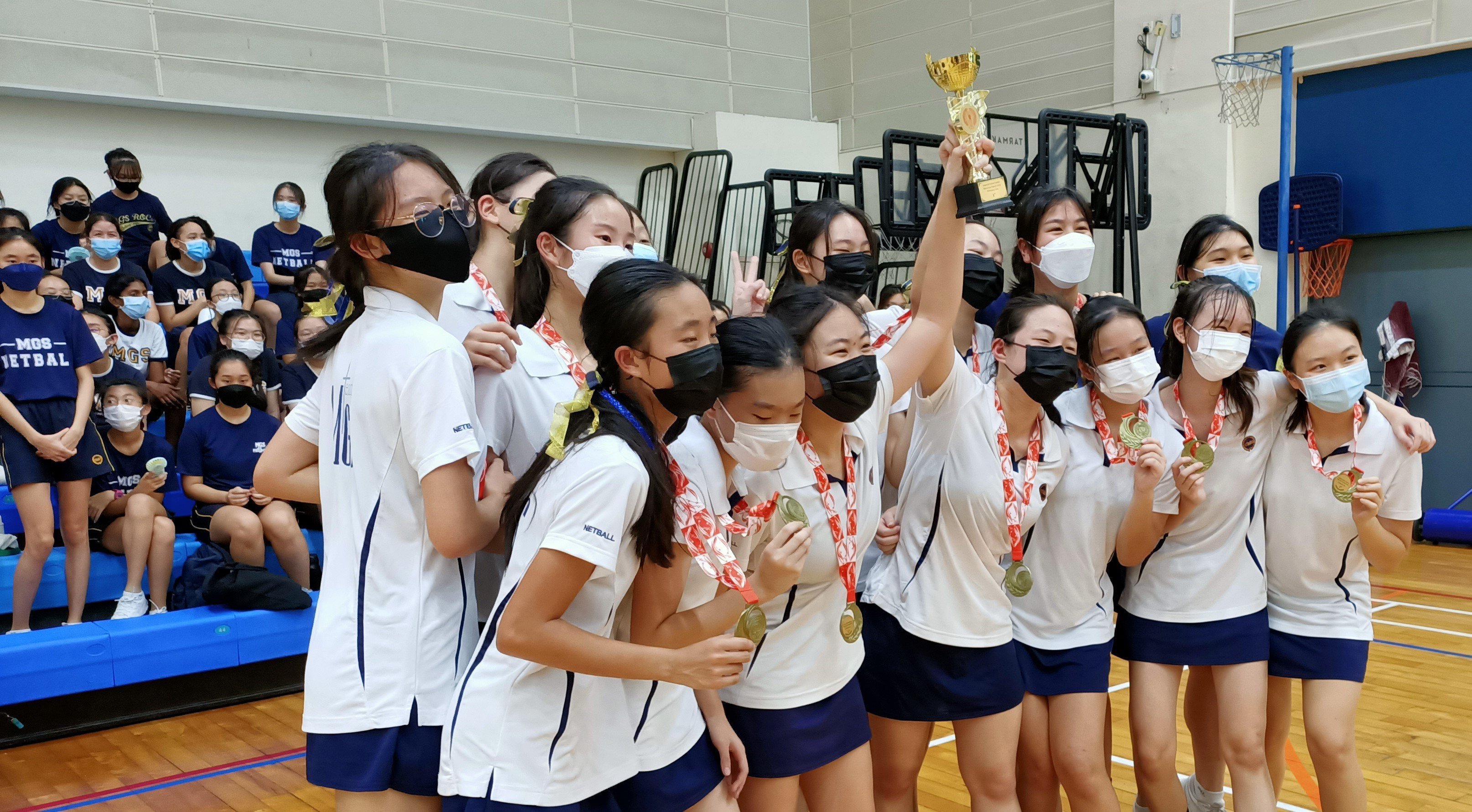 The victorious MGS team. Photo credit: Suresh Nair
(For all the news, post-match interview videos, stories, photos, fanzone details and much more from the 2022 National School Games, do visit our website : go.gov.sg/nationalschoolgames)