National School Games makes welcomed return after 1-year absence
by Circle Stories, on March 30, 2021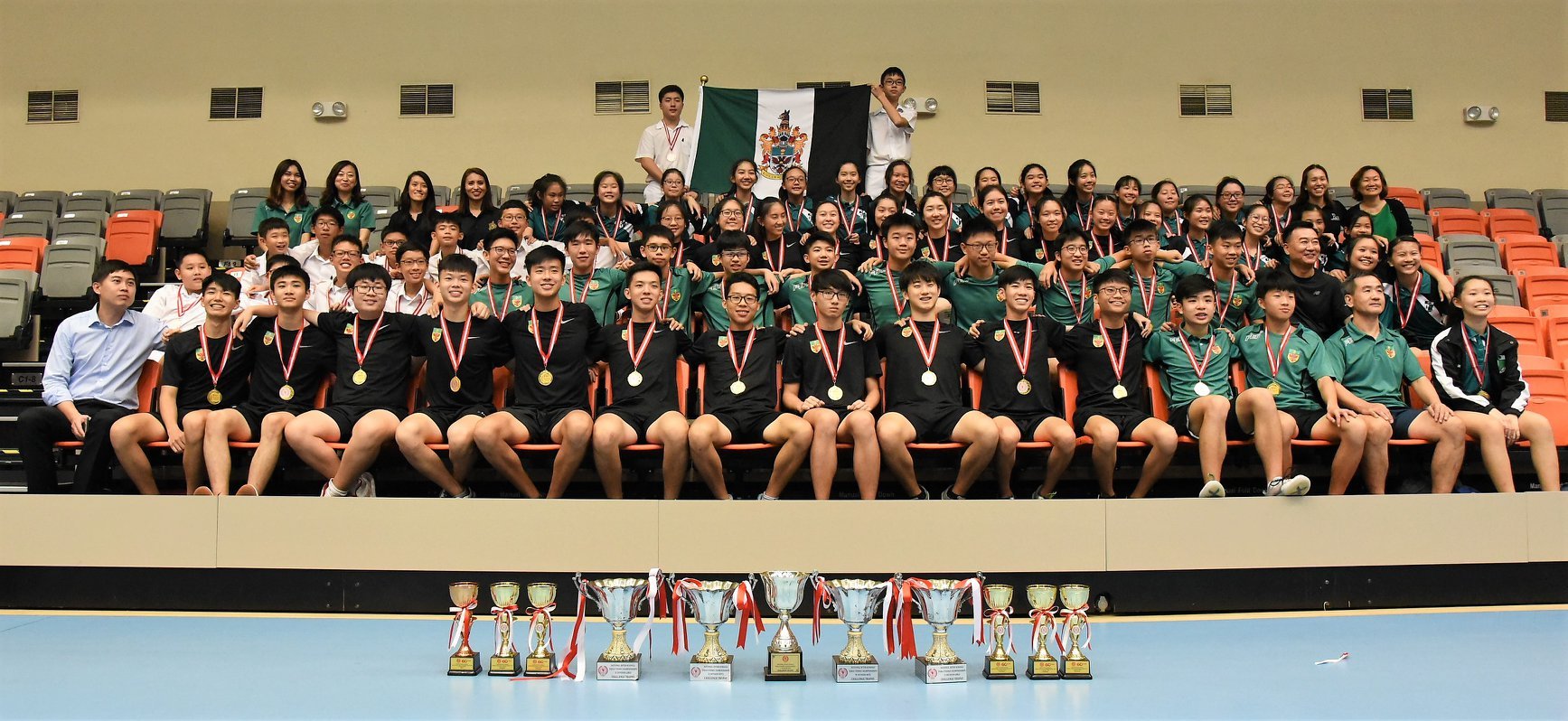 (Defending Table Tennis Champions Raffles Institution won 5 of 6 titles at the 2019 NSG campaign. Photo Credit : Raffles Photographic Society)
By Chia Han Keong
It may not have the full slate of competitions, but it is safe to say that the National School Games (NSG) will make a very welcomed return in 2021, following a one-year absence due to the Covid-19 pandemic.
This is where budding youth athletes cut their teeth and be put to the test after training hard in their respective sports. This is where schools build their histories and reputations in grooming top sporting prospects. And this is where students become fervent supporters to push their peers to glorious heights and bring honours to their schools.
Through the NSG's 61 years of competitions, schools have become synonymous with excellence in certain sports.
For instance, when one thinks of schools rugby, three top schools immediately spring to mind: Anglo-Chinese School (Independent), Raffles Institution and St Andrew's Secondary School. Similarly, CHIJ Secondary (Toa Payoh) has been perennially producing netball champion teams in the B and C Divisions. And one can be sure that Hwa Chong Institution (HCI) will be contending for track and field overall titles, year in year out.
While there are only 12 non-contact sports to be contested at this year's NSG -- with 17 sports unable to resume as they involve prolonged physical contact -- these are still popular sports that have produced well-known sports figures as well as historical rivalries in the school scene.
Last year's Singapore School Sports Council (SSSC) Colours Awards featured 39 Best Sportsboy and Sportsgirl winners. And among them is national table tennis player Koen Pang from Singapore Sports School, who became the first Singapore-born paddler to clinch a SEA Games men's singles gold at the 2019 Manila Games.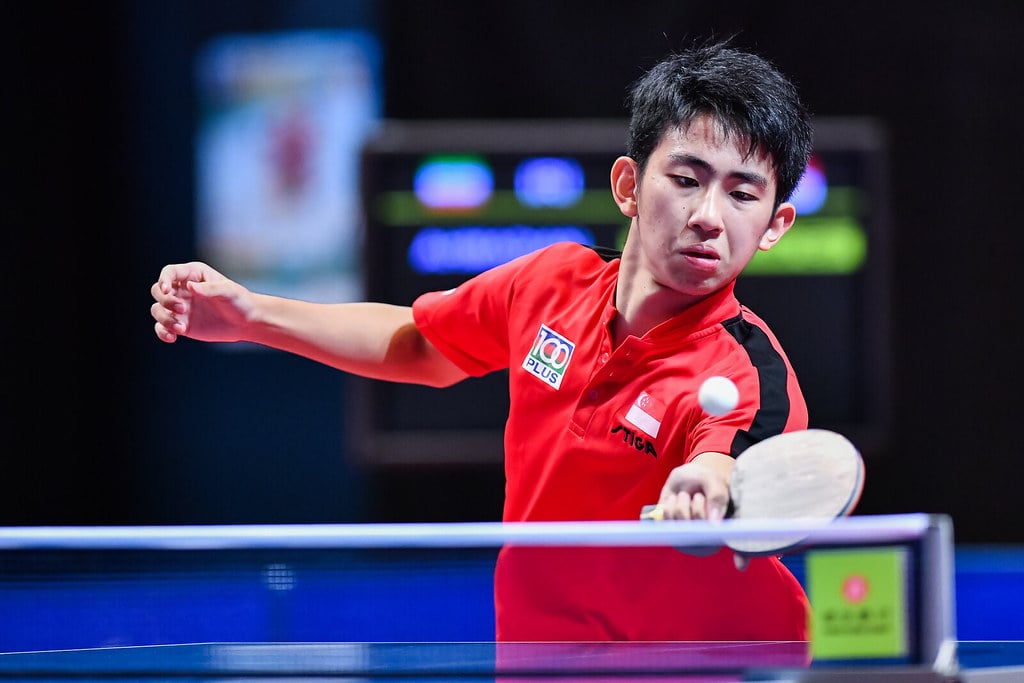 (Photo of Koen Pang by Singapore Table Tennis Association)
Table tennis will be contested at this year's NSG, and Raffles Institution (RI) will be hoping to maintain its dominance in the A Division, with the boys holding a winning streak in the last 16 NSGs and the girls triumphant in the past nine editions.
Another sport at this year's NSG that has consistently produced top athletes donning national colours is gymnastics. For example, Lincoln Forest Liqht Man -- who won a Best Sportsboy award at the 2020 SSSC Colours Awards -- lit up the 2017 Asean School Games when he clinched four gold, one silver and two bronze medals; Lim Heem Wei, the first Singapore gymnast to qualify for the Olympics in 2012, also began her sporting career at Singapore Chinese Girls' School. But for sheer competitive intensity, it is hard to beat schools badminton, with the best-of-five series format generating great drama among evenly-matched sides. You'll never know when an upset result might occur -- such as when Nanyang Junior College stunned four-time defending champions RI to reach the A Division boys' final for the first time in 2019.
Several team sports unfortunately are still unable to feature in the 2021 NSG. But this year's campaign will still feature two team sports: sepak takraw and volleyball, in a new 3v3 format.
One school has stood out in boys' volleyball: St Hilda's Secondary School, with a staggering 27 B and C Division titles won throughout its proud history. Can it continue to be dominant under this new format? While St Hilda's is dominant in one sport, other schools have groomed talents in a wide array of sports. ACS(I), HCI, RI and Singapore Sports School are such examples, and their school athletes will be battling for honours in such diverse sports as bowling, golf, shooting, taekwondo (poomsae), tennis and wushu at this year's NSG.
And while the primary school Senior Division (for P5 and P6 students) does not have golf and shooting competitions, it does have an "exclusive" event only for its athletes -- rope skipping, should be plenty of fun for the youngsters.
Needless to say, all the sportsboys and sportsgirls are raring to compete and bring honours to their schools. NSG 2021 officially starts today (31 Mar) and will end on 27 May. Let the Games begin!
Chia Han Keong is a freelance journalist who has covered both Singapore and international sports extensively for the past 18 years. He was the sports editor of bilingual tabloid My Paper, and has also worked for The Straits Times and Yahoo News Singapore. He has covered four SEA Games (2009, 2011, 2013, 2019), two Asian Games (2010, 2014) as well as the 2008 Beijing Summer Olympics. He counts himself as a massive Liverpool, LA Lakers and Rafael Nadal fan.
Related Events & Programmes