Popyrin triumphs in battle of the NextGen stars to reach STO QF!
by Circle Stories, on February 24, 2021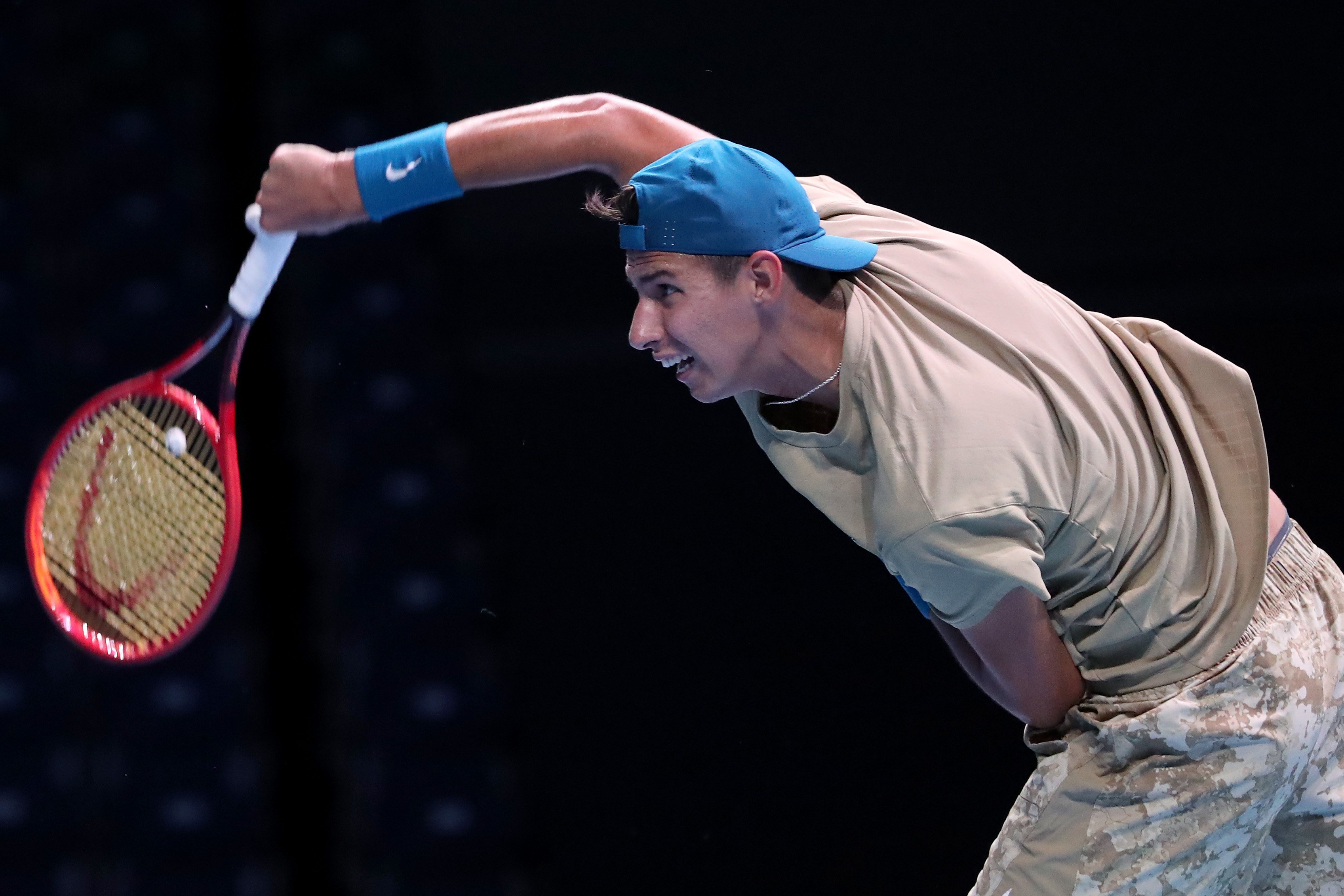 By Lynelle Lim
For the last match on Day 3 of the Singapore Tennis Open, the Centre Court at the OCBC Arena saw 20-year-old wildcard Adrian Andreev (ranked #423), take on Alexei Popyrin of Australia (ranked #114). Both young stars eye a spot in the quarterfinal.
Popyrin got off to a strong start with a confident hold and looked sure of his game plan which was to rush his opponent with fast-paced shots. After a lengthy game with a couple of deuces, Andreev held his nerves to hold his first service game of the match and levelled the match at 1-1. With big first serves and approaches to the net, the 22 year old comfortably held his serve to lead 2-1. He went on to get an early break on his second break point, after Andreev made a forehand unforced error.
Popyrin held his service game at ease to extend his lead to 4-1. His opponent looked to be flustered as he hit a few weak second serves. That allowed the Australian to nail some down-the-line return winners before getting the double break, after Andreev hit a forehand unforced error into the net. The 22 year old quickly took advantage of his lead and wrapped up the first set 6-1 in just 32 minutes. The opening set saw heavily spun groundstrokes, inside out forehands and angled shots from Popyrin.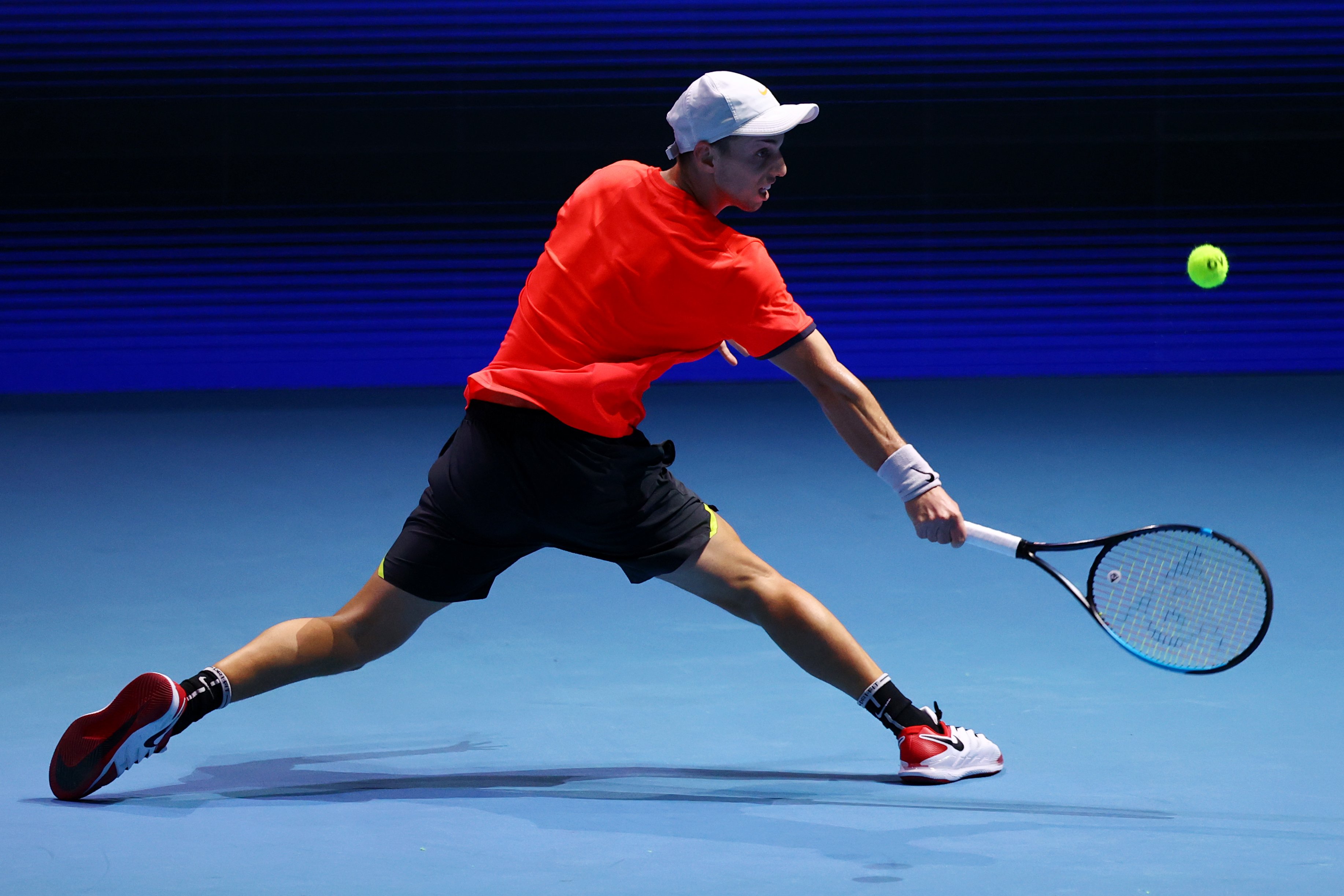 Showing no signs of defeat, Andreev did well to hold serve in the first game of the 2nd set. Popyrin then drew level at 1-all in a jiffy, after another easy hold. The Bulgarian went in front to lead 2-1 and managed to survive a scare as he was down a break point. But "in the blink of an eye", Popyrin levelled the set at 2-all with power-packed serves and solid shots from the baseline.
Andreev then found himself having to save another 2 break points before holding his serve, which did not come so easily this time round. His NextGen rival also had a minor scare as he found himself down a break point, but he kept his cool to rip a gutsy forehand winner before he went on to hold serve. The next few games were straightforward with both players not wanting to budge or back down, until Andreev found himself with a chance to get the first break of the set, which was also a triple set point for the 20-year-old. Andreev went on to convert his 2nd set point to take the set 7-5. The Bulgarian looked to have more racket acceleration and depth on his shots, as he roared back to take the match into a decider after a rocky start in the first.
The Bulgarian wildcard had an easy hold to take the very first game of the 3rd set, but it did not take long for Popyrin to even out the match at 1-1. With the first break point of the final set going to the Australian, he hit a brilliant backhand return cross court to get the early break and lead 3-2. Popyrin then backed up the break of serve with a hold to love and was one step closer to the finish line at 4-2. Not wanting to go down without a fight, Andreev redeemed himself and went for more on his serve before closing the game to trail 3-4.
Popyrin speedily extended his lead to 5-3 after an effortless game and had one foot across the finish line. At 3-5 (40-40) on Andreev's serve, the Bulgarian seemed to have gotten a bit anxious as he hit back-to-back double faults to hand the match to Popyrin. The Australian, who was the favourite of the match, got the job done in an hour and 52 minutes with a final score of 6-1, 5-7, 6-3. Andreev did not play like the underdog in the 2nd set, but showed a lack of experience in crucial situations as he looked clueless with regards to what needed to be done midway through the third set. It was Popyrin who was assertive on court and he knew how much risk to take on key points.
The Australian will be awaiting either one of his compatriots, Matthew Ebden or John Millman for a spot in the semi-finals.
**In case you missed this exciting match, we've got you covered! Just click HERE to watch the full match (Adrian Andreev vs Alexei Popyrin)
RESULTS - FEBRUARY 24, 2021
Men's Singles - Second Round
[3] M. Cilic (CRO) d T. Daniel (JPN) 7-5 6-4
[4] A. Bublik (KAZ) d [Q] A. Celikbilek (TUR) 6-2, 6-2
[5] Y. Nishioka (JPN) d M. Cressy (USA) 6-4, 6-2
A. Popyrin (AUS) d [WC] A. Andreev (BUL) 6-1, 5-7, 6-3
First Round
[8] S. Kwon (KOR) d [Q] T. Kwiatkowski (USA) 4-6, 6-3, 6-4
R. Marcora (ITA) d E. Gulbis (LAT) 7-5, 6-4
[WC] M. Ebden (AUS) d [PR] Y. Bhambri (IND) 6-3, 7-6(3)
Men's Doubles - First Round
[3] L. Bambridge (GBR) / D. Inglot (GBR) d Y. Hanfmann (GER) / J. Millman (AUS) 6-3, 6-3
[4] M. Ebden (AUS) / J. Smith (AUS) d [Alt] C. Eubanks (USA) / T. Kwiatkowski (USA) 6-4, 6-2
P. Raja (IND) / R. Ramanathan (IND) d S. Kwon (KOR) / Y. Uchiyama (JPN) walkover
(Edited by Raj Kumar)
Lynelle Lim is a full-time tennis player and part of the national Team Singapore setup. She's represented the Republic in various prestigious and renowned events such as the Federation Cup, WTA Future Stars, as well as the 2019 SEA Games. At the age of 13, she made the decision to take a route less familiar because she had an extremely strong desire to become a competitive tennis player. And today, Lynelle feels proud and fortunate to say that tennis has given her a great deal, and it's taught her so much more than she could ever imagine. Aged 20 and watching the game from a different perspective, she's looking forward to writing about the Singapore Tennis Open, featuring world class players from the Men's ATP Tour!
For live streams, schedules and more stories from the Singapore Tennis Open 2021, visit hub.tennis
For the latest Singapore Tennis Open updates on the go, follow us on Telegram
Related Events & Programmes