Remembering two sporting legends who continue to inspire us and future generations
by Circle Stories, on December 6, 2020
Dr Nick Aplin shares with Circle News his thoughts on two iconic figures in the Singapore sporting scene. Annabel Pennefather is now recognised as the leading advocate for women's participation in sport while Tan Eng Bock is warmly remembered as a leading pioneer of water polo, who helped to create a period of regional dominance that is unsurpassed.
Annabel Pennefather (23 August 1948 – 27 April 2020)
A passionate sportswoman and administrator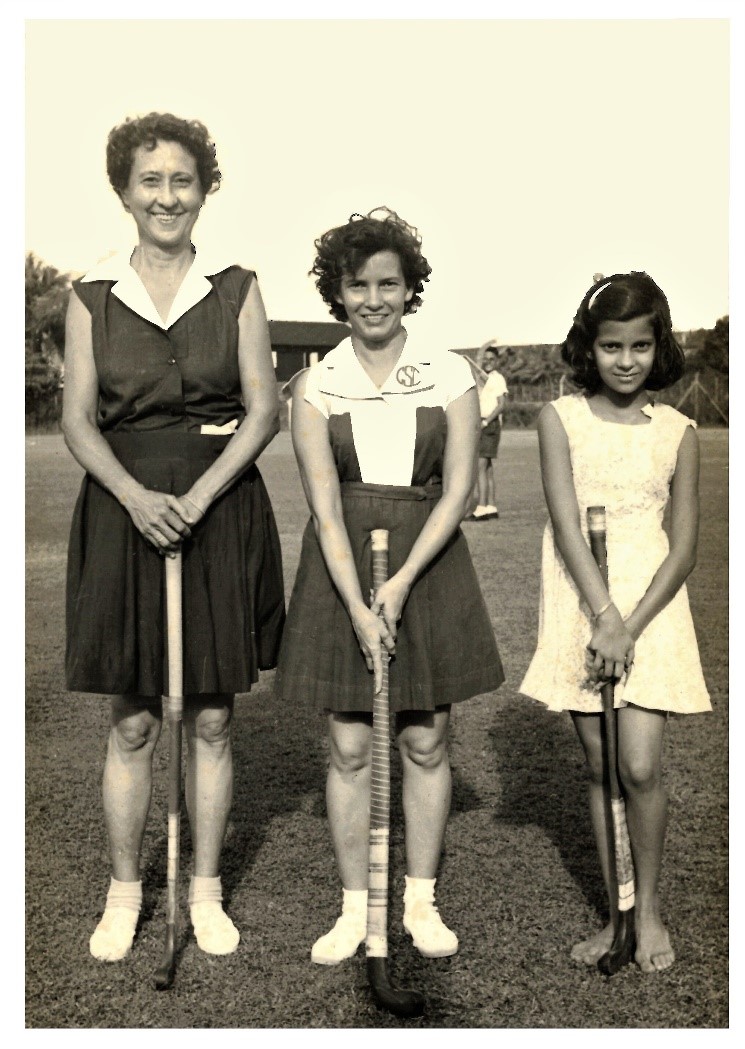 The Pennefathers (L-R): Alice, Ruth and Annabel.
The connection between sport and the life of Annabel Pennefather reaches back strongly to her early years. Annabel Pennefather was five years old when she followed in her parents' footsteps as a hockey player. As a seven-year-old, she would have known that her father, Percy, was leading the national team at the Melbourne Olympics in 1956.
She grew up in Jansen Road with a particularly close relationship to her grandmother, Alice, who had been Singapore's first female sporting superstar. According to Annabel, she was a strong and sporty woman, truly a pillar of their family. A remarkable role model. Annabel's father was a police inspector by profession. Her mother, Ruth, was also a national hockey player.
Annabel is also closely associated with the law profession. Law though, rather than medicine was her profession of choice. Between 1972 and 1977, Annabel specialised in property law and international business transactions. She had graduated with a law degree from the University of Singapore. During her 11-year tenure with the law firm Donaldson & Burkinshaw, Annabel became its first female equity partner in a century. In 1995, she was elected Vice-President of the Law Society of Singapore, one of a small number of women to serve in this position. However, there would be a significant additional vocation.
She became a legal consultant and head of Singapore's first dedicated sports law practice at the Harry Elias partnership in 2004. This engagement would lead her to global recognition.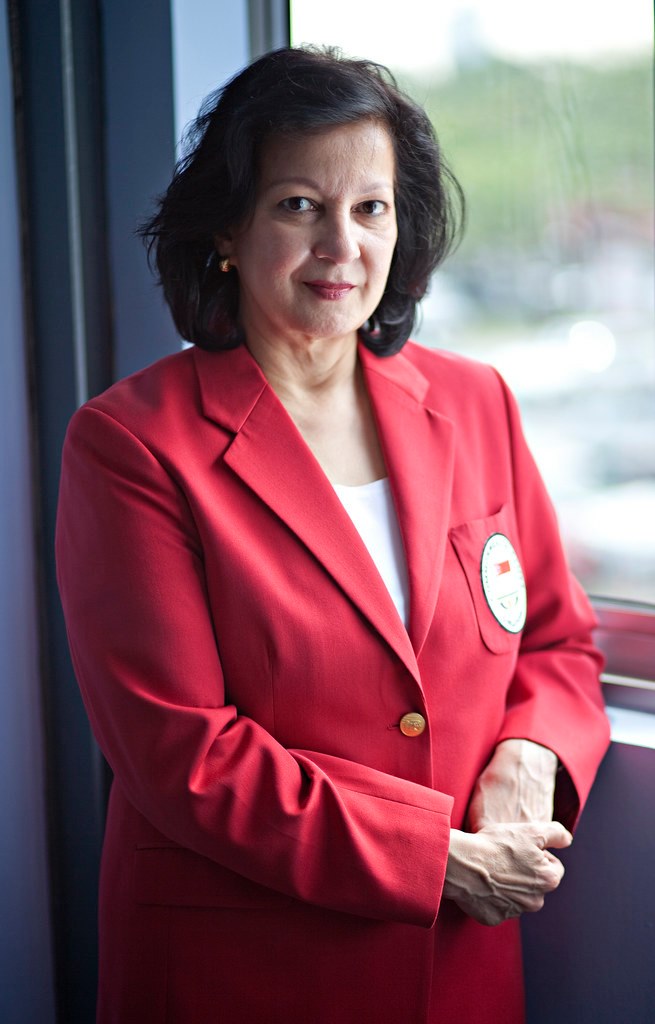 Quite naturally Annabel became interested in the status of women in sport. After attending the 1st World Conference on Women and Sport at the IOC Headquarters in Lausanne in 1996, Annabel was tasked to lead the Women and Sport Working Group in Singapore and she coordinated the first major conference in 1999.
Gradually, Annabel relinquished her various posts so that she could concentrate on sports administration. Between 1996 and 2003, she was engaged as a member of the Singapore Sports Council. In 1998, the Women's Hockey World Cup was staged in Utrecht, and Annabel was designated to be the Tournament Director. This experience proved most valuable because she followed up with the equivalent post at the Sydney Olympics two years later.
In 1999, there was an additional opportunity to share her experience appeared when she became a member of the Singapore National Olympic Council (SNOC). Later in 2002, she became one of the four Vice-Presidents of the SNOC. She also became a successful candidate for the role of Chef de Mission for the Singapore teams at a number of major competitions. These included the Commonwealth Games in Manchester in 2002, the Olympic Games in Athens in 2004, the Asian Games in Doha, Qatar in 2006, and the Commonwealth Games in Delhi in 2010.
An interesting side of Annabel's character was demonstrated when she was Singapore's Chef de Mission to the Olympic Games in Athens (2004). Instead of taking the accommodation that was available at a five-star hotel, she shared an athletes' apartment at the Games Village.
She explained her decision in this way: "Being the Chef de Mission is not just a ceremonial role. You need to eat and sleep with the athletes to know what they're going through and cheer them on."
Her job was to instil a strong sense of belonging, provide security and generate confidence in the athletes. It was important that they could focus exclusively on their performances.
For all her efforts in voluntary work in administration, Annabel was awarded the Public Service Medal in 2001. An additional accolade was well deserved when Annabel was awarded the Public Service Star in 2012.
Working on behalf of individual teams and multi-sport teams provided many challenges, but there would be different spheres of influence that would capture Annabel's imagination. In 2004, Annabel entered an election of global significance. Of the 60 votes cast in Leipzig, Germany, she secured 55 to become the first Singaporean vice-president of the International Hockey Federation (IHF). She was to hold that position for six years.
It can be suggested that the ultimate accolade for Annabel Pennefather occurred in 2016, when she was appointed to the International Amateur Athletics Federation Ethics Commission. The combination of law and sport at a global level must have represented the richest opportunity for a woman who had served her country with such integrity and drive. She would have an impact on the biggest nations and point their representatives in the right direction as a member of the disciplinary tribunal, which was formed one year later.
Annabel Pennefather's contributions to the status of the sports culture in Singapore were innumerable and far-reaching. At both the national and international levels, she has posed a serious challenge to any aspiring administrator – male or female – to achieve the same high ethical and personal standards.
One of her last missions involved the encouragement of a single athlete. Her efforts were typically unselfish, caring and positive. The Women Athletes Business Network (WABN) selects mentees who are paired with International Women's Forum (IWF) member-leaders for a year-long, high-touch mentorship experience. Annabel mentored Haruka Takashima, an ice hockey player from Japan, in 2019. The care and concern demonstrated by Annabel in this assignment represented a reminder that sport is about people with passion and sharing that passion.
This sentiment can be best summed up by the words of Prime Minister Lee Hsien Loong who described Annabel as "A well-respected role model, she guided our sports talents, imparting in them resilience, discipline and teamwork. She made sure they had the right environment to succeed. As a trailblazer for women in sports, she worked tirelessly to increase participation by women and girls."
Tan Eng Bock (29 April 1936 – 30 November 2020)
Olympian, Chief National Coach and Senior Administrator in Water Polo
Tan Eng Bock developed his skills as a water polo player at the Tiger Swimming Club (TSC) in Pasir Panjang. Successive generations of the Tan family forged an aquatic dynasty and provided the solid foundation for future national water polo squads.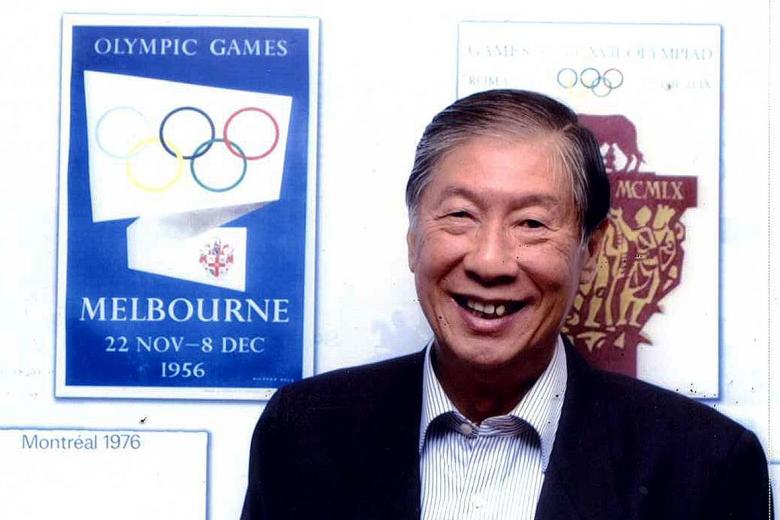 Eng Bock's father, Wee Hong, started the family tradition of water polo in the 1930s. His uncles; Wee Chwee, Wee Eng, and Hwee Hock were also playing members of the club. Such was the enduring influence of Tan Eng Bock that the press would often refer to him as Mr. Water Polo.
Eng Bock would become a four-time Asian Games medallist with a complete collection of medals: in 1954 (Gold), in 1958 (Silver), in 1962 (Bronze) and in 1966 (Silver). The gold medal success was achieved just eight days after his 18th birthday. The members of this illustrious 1954 team were inducted into the Singapore Hall of Fame in 1985.
His Olympian status was achieved two years later in 1956. With Eng Bock playing in all five games that Singapore contested, records suggest that he scored in at least two of the games (in the matches against Italy and Great Britain). Eng Bock once remarked about his Olympian status that it had bestowed almost overwhelming pride and honour on him.
When the South East Asian Peninsular (SEAP) Games was introduced in 1965, Eng Bock featured strongly. He won gold with the team in each of his three appearances (1965, 1967 and 1969). He had enjoyed a fifteen-year career as one of the stalwarts for the Singapore national team.
Subsequently he played a major role in guiding the fortunes of the team from a new perspective. Eng Bock retired from competitive water polo and then took over the coach's position for the Under 21 National team. This was just a temporary phase.
Quickly he assumed the position of Chief National Coach for the senior team. From 1971, in this role, he enjoyed a continuation of the successful victory streak in the SEAP Games that would eventually last until 2019 for Singapore.
The impact of Eng Bock's leadership was considerable from the start. He was first nominated for 'Coach of the Year' in 1972 and 1973, and then captured the coveted award in 1977 for his sterling efforts in 1976.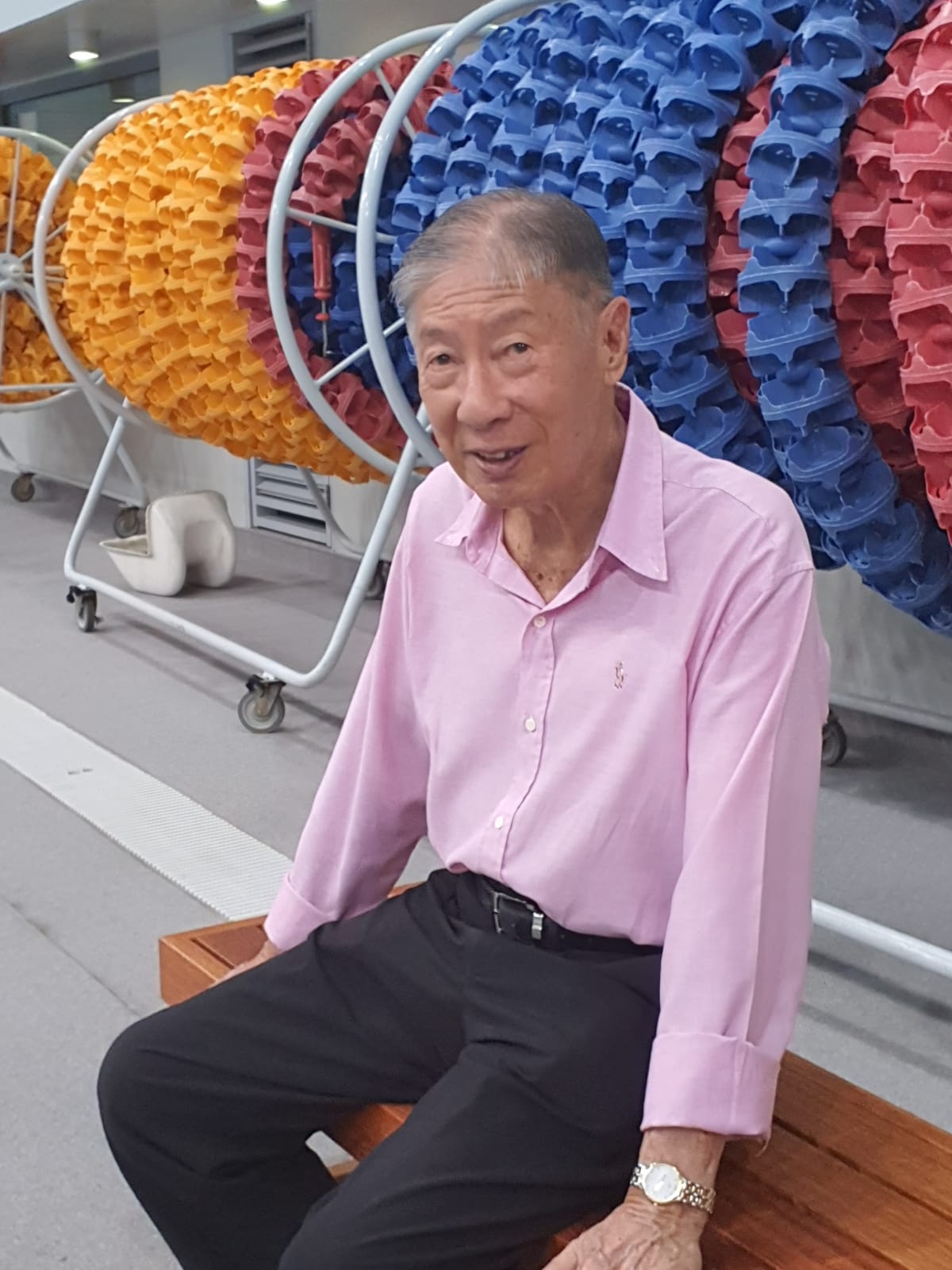 It can be speculated that, at this time, Eng Bock was playing a wider role as an advocate for developing international relations through sport. Singapore's relationship with China in the mid-1970s was characterised by mutual support, most notably in aquatic sports. The Chinese water polo team was able to compete at the 1974 Asian Games in Teheran. Tan Eng Bock would have seen the impact of the Chinese team at first hand. The China team had secured the silver medal behind Iran. Singapore was placed fifth.
After friendship visits by the respective national swimming associations in August 1975 (Singapore to China) and in August 1976 (China to Singapore), the path was open for a special 11-man delegation to visit China in late 1976 for talks. The objective of the visit was to initiate exchange meetings and encourage participation at international meets.
The delegation was led by EW Barker, the Minister for Law and the Environment. Six of the eleven delegates were representatives of the Singapore Amateur Swimming Association (SASA), including Tan Eng Bock. It can be suggested that his prime function was to learn more about the growth of water polo in China and then to introduce new ideas to the Singapore set-up.
For his service to the nation, Tan Eng Bock was awarded the Public Service Star (BBM) in 1986. He had been employed as Assistant Commissioner of Police as well as the National Water Polo Coach. This was an accolade that Eng Bock considered to be one of his proudest moments.
Eng Bock stepped down as chief national coach in 1995, after 24 years at the helm, with the SEA Games winning streak intact. During the period from 1986 to 2000, he was the Vice-President of Special Projects at SASA. During the same period, he was to serve as the Deputy Chef de Mission for the Singapore contingent at the 1988 (Seoul), 1996 (Atlanta) and 2000 (Sydney) Olympic Games.
As an indication of the high esteem that local journalists felt for Tan Eng Bock, he was placed 15th in the Straits Times Millennium List of top 50 sportsmen published in 1999.
We may have lost two sporting icons of Singapore sports in 2020 but they will continue to shine and serve as guiding beacons to future generations for a long time to come.
This article was contributed by Dr Nick Aplin. He is an Englishman and a PR of Singapore, who has observed sport here from close range for more than 30 years. He is the number one fan of his wife (a Badminton champion), his eldest son (a Football international) his second son (an ASEAN age-group Chess champion) and his third son (a SEA Games Bronze medallist).
Follow us on Telegram for more news and updates.