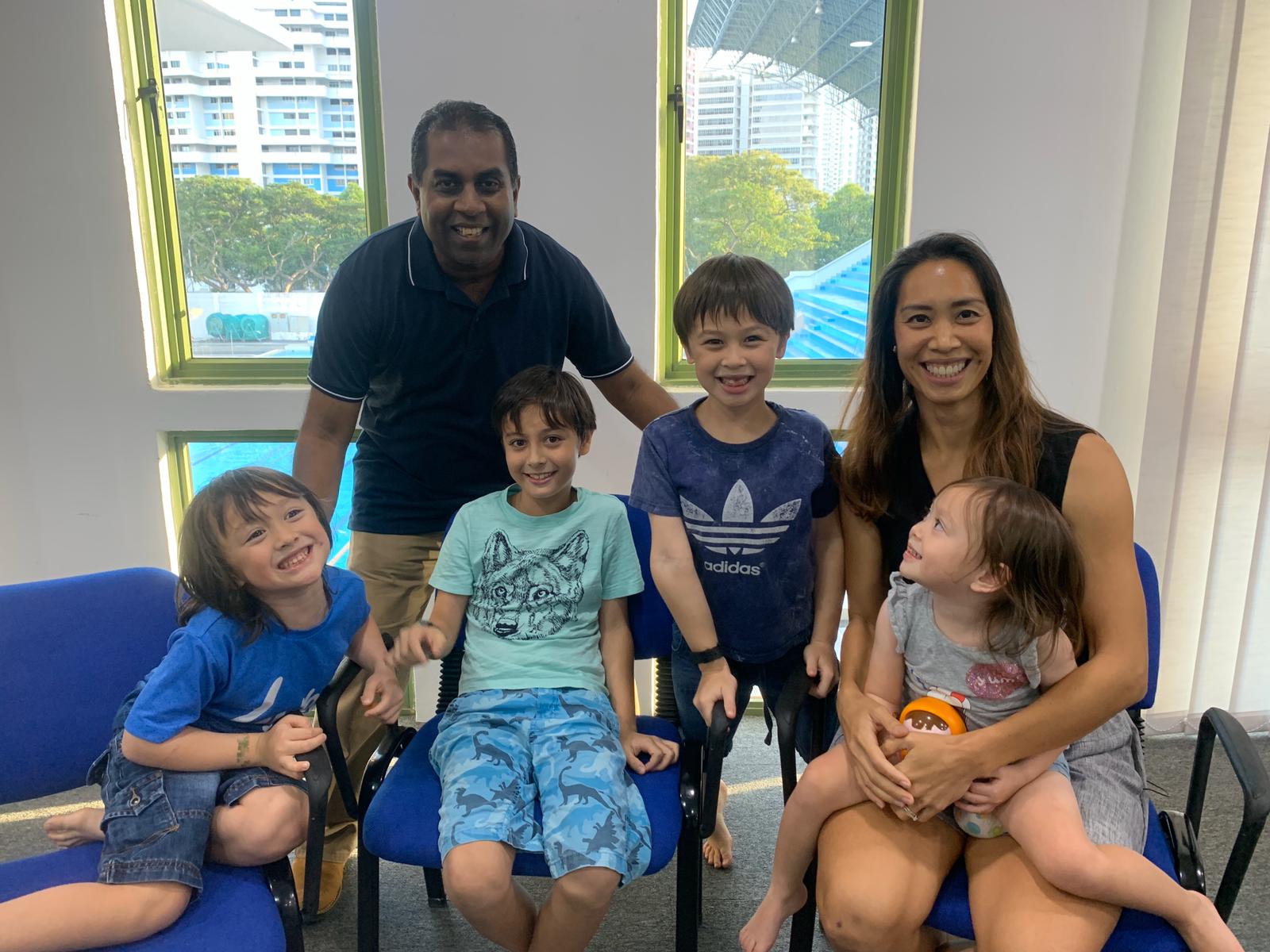 (SportSG's Raj Kumar with Joscelin Yeo and her 4 kids in Mar 2020)
She is undoubtedly the "QUEEN of Swimming" in Singapore and possibly around Southeast Asia as well.
With 40 SEA Games Gold medals to her name across a 17-year period, Joscelin Yeo began her international career at the age of 11 and hung up her goggles for good at 28. Jos also represented Singapore in 4 consecutive Olympic campaigns and won 2 Asian Games Bronze medals.
She's also currently giving back to the sport by serving as 1 of the Vice Presidents at the S'pore Swimming Association. So here she is now, in a Tell-All Interview and for the very 1st time, together with her 4 children on camera, discussing motherhood, family, positivity, overcoming obstacles in life, community, nationhood and much more.
On this edition of "SG Sports Legends", SportSG's Raj Kumar caught up with Joscelin (and her kids) in March 2020, prior to the implementation of the circuit breaker period in April.
At every SEA Games, the Republic's swimming team is the top performer (in the Singapore contingent) in terms of medals and new records being set. And in Hanoi 2022, TeamSG is sending 23 swimmers to compete. And we wish them the best of luck and success in Vietnam's 2nd time hosting of the regional Games.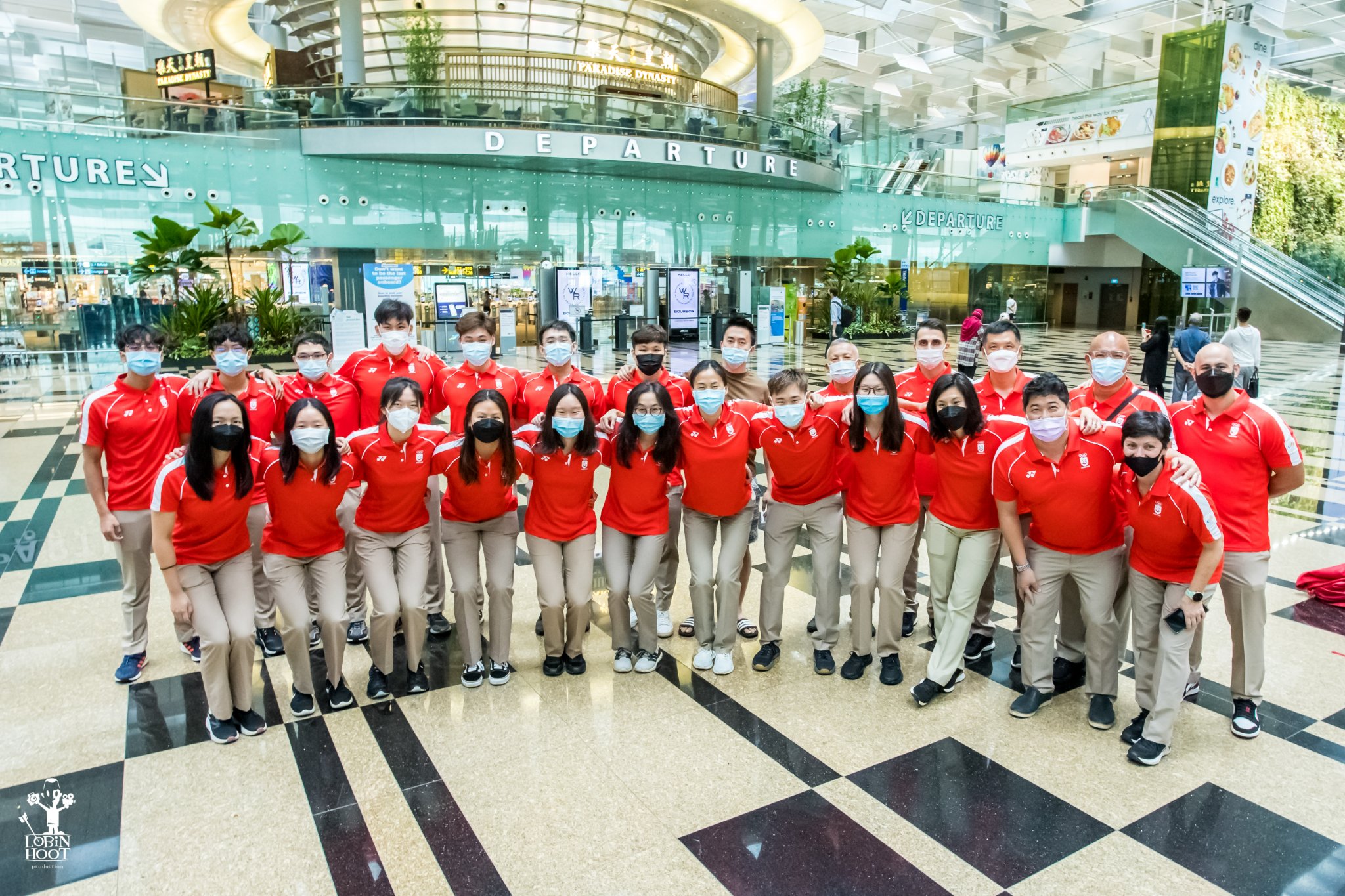 (TeamSG Swimmers at Changi Airport departing for the Hanoi Games on 11 May 2022. Photo Credit : Singapore Swimming Association)
The 31st SEA Games is held in Hanoi, Vietnam from 12 to 23 May 2022. For the latest Team Singapore coverage and news, follow Team Singapore on their social media channels (Facebook, Instagram, TikTok) or visit the official Team Singapore website.