Esports lands first women's medal for TeamSG at the Hanoi SEA Games
by Circle Stories, on May 17, 2022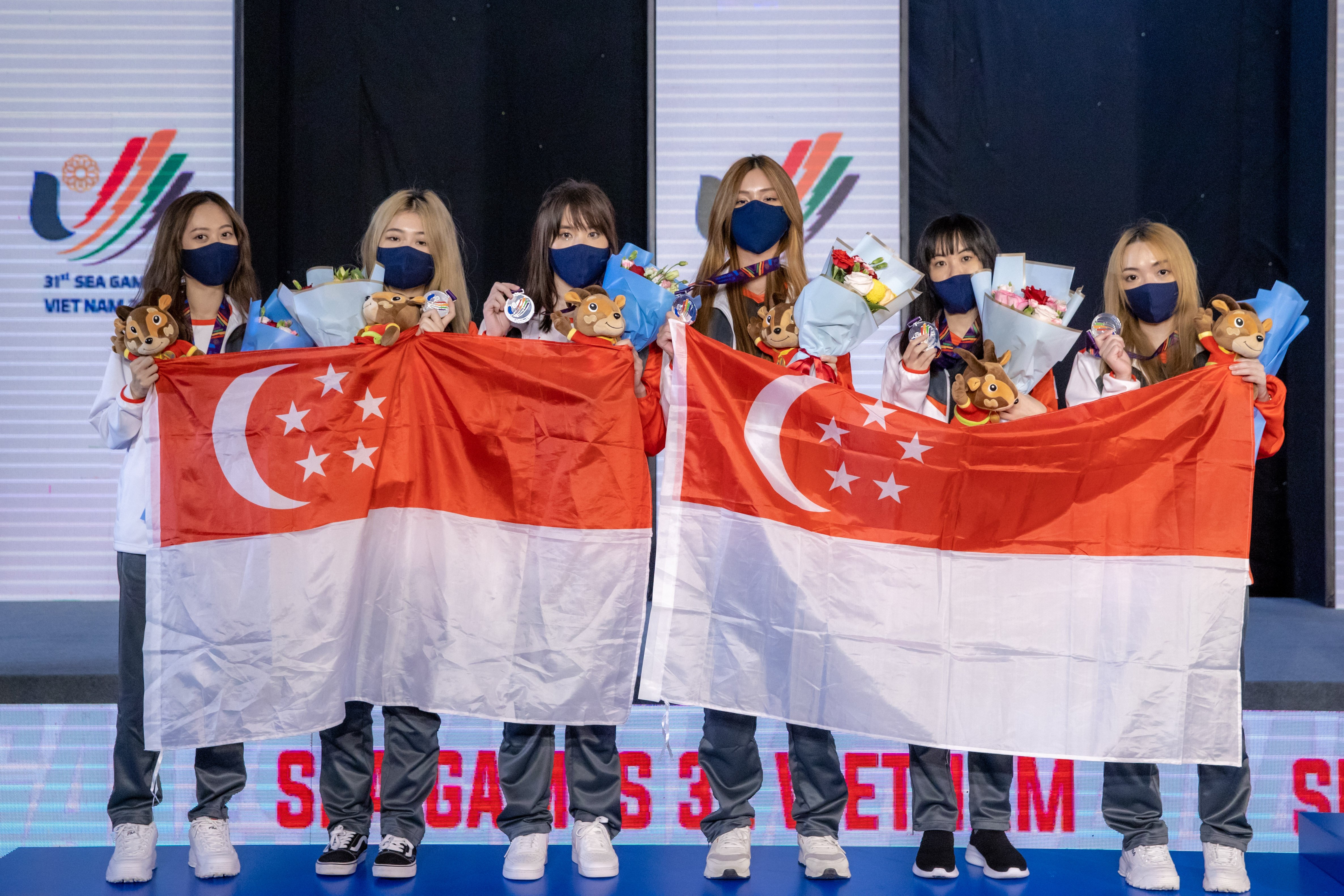 (Singapore's esports women's team win silver in the League of Legends: Wild Rift (mobile) event. Photo Credit: Sport Singapore/ Dyan Tjhia)
By Angelina Dass
In a dream debut at the SEA Games, the women of Singapore's esports contingent secured their place in the history books.
Led by Team Captain Valerie 'Aya' Seng, the debutants clinched the silver medal in the League of Legends: Wild Rift (mobile) event. The silver is Singapore's first SEA Games women's esports medal, and the sport's 2nd of the Hanoi Games. And it came following their 3-0 defeat at the hands of the Philippines in an 80-minute final on 18 May at the National Convention Center in Hanoi.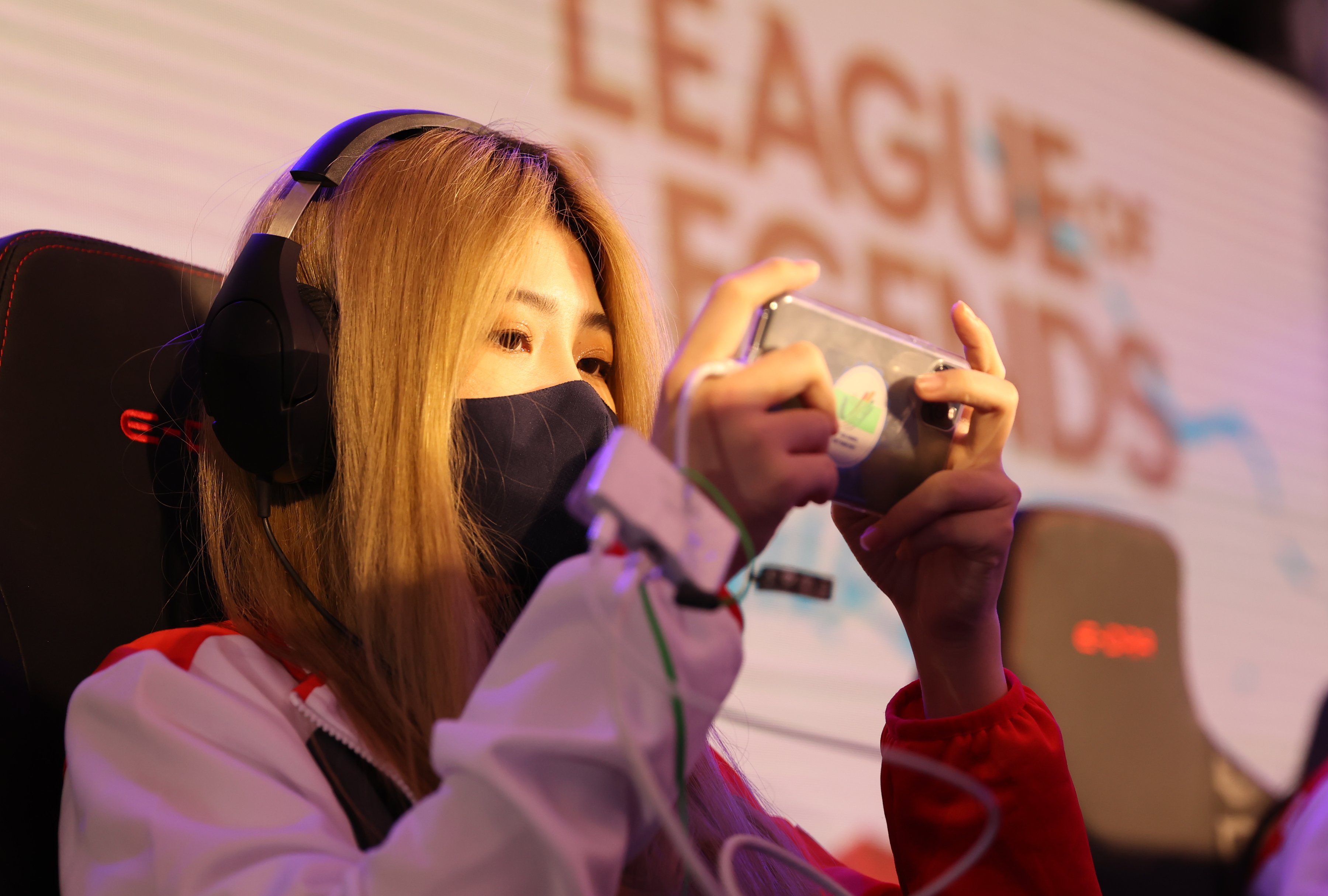 (Singapore's Xiang "Shashalala" Sha Sha in action at the final on 18 May. Photo Credit: Sport Singapore/ Dyan Tjhia)
Speaking to SportSG, the team said they could not beat the eventual champions despite their best efforts in executing their strategies.
"They were simply the better team."
Featuring in the SEA Games for the first time, the Wild Rift (mobile) tournament saw five countries - Laos, Philippines, Singapore, Thailand and Vietnam compete in a group stage on 17 May, before the top teams advanced to the semi-final and final the next day. Singapore finished the group stage in third position and met Vietnam in the semi-final, whom they beat 3-0.
Valerie, together with Bay 'Minuet' Hui Qing, Chua "Candyburn" Yun Qin, Jeslyn "Claria" Kweh, Jolene 'Lustreless' Poh, Xiang "Shashalala" Sha Sha and Wong "Vainie" Ming Yan, played a slow and steady game against the hosts for the win.
Having had a taste of the competitive environment at the Games, the team told SportSG they were hungry for gold at the next edition, "if the opportunity presents itself".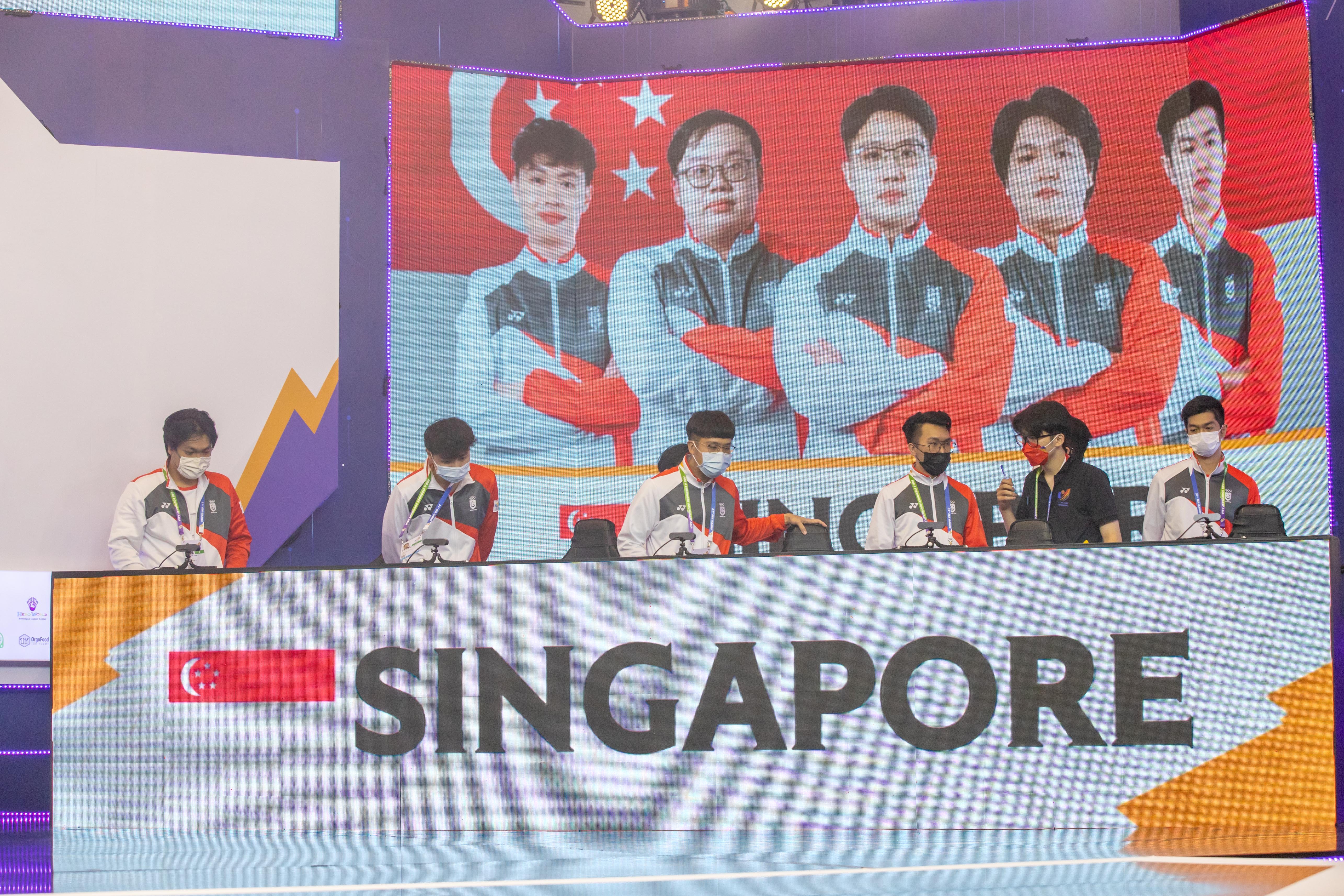 (TeamSG's Mixed Mobile Legends: Bang Bang team take on Indonesia in the group stages on 18 May, in Hanoi. Photo Credit: Sport Singapore/ Dyan Tjhia)

Meanwhile, the Singaporeans competing in the Mixed Mobile Legends: Bang Bang Team event ended their first day of competition losing to Indonesia 2-0, and drawing with Vietnam 1-1.
In the tie-breaker on 19 May, they managed to pull off a win with a score of 1-0. They will continue their pursuit for a medal in the semi-final against the Philippines.
For the latest Team Singapore coverage and news, follow Team Singapore on their social media channels (Facebook, Instagram, TikTok) or visit the official Team Singapore website.