Hanoi outing is one to treasure for TeamSG kayakers, who return with two gold and a bronze!
by Circle Stories, on May 20, 2022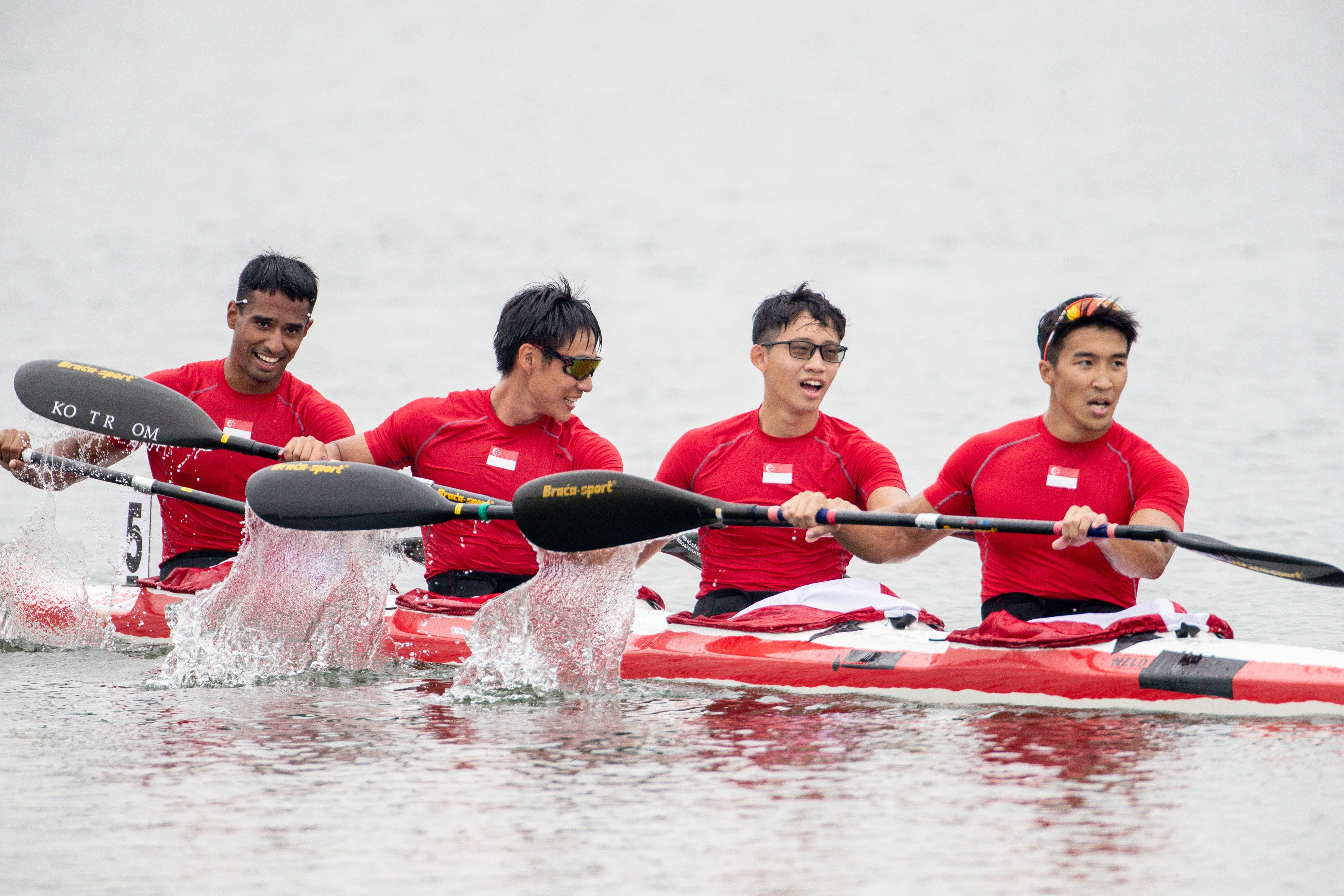 (TeamSG's Jovi Jayden Kalaichelvan, Brandon Ooi Wei Cheng, Pan Congchang and Daniel Koh in action. Photo Credit: SNOC/ Kelly Wong)

By May Chen

After two editions of the SEA Games where the sport was either not included, or featured a limited slate of events, Singapore's canoeists and kayakers relished the chance to compete at the 31st edition of the Games.

The team, led by the men's squad, finished with two gold and a bronze. Veteran kayaker Lucas Teo was the top performer, having won the individual 1,000m as well as the K2 1,000m with Brandon Ooi.

Brandon then teamed up with Daniel Koh, Pan Congchang and Jovi Jayden Kalaichelvan on Saturday (May 21), crossing the finish line in 1 minute 32.025 seconds to take bronze in the men's K4 500m.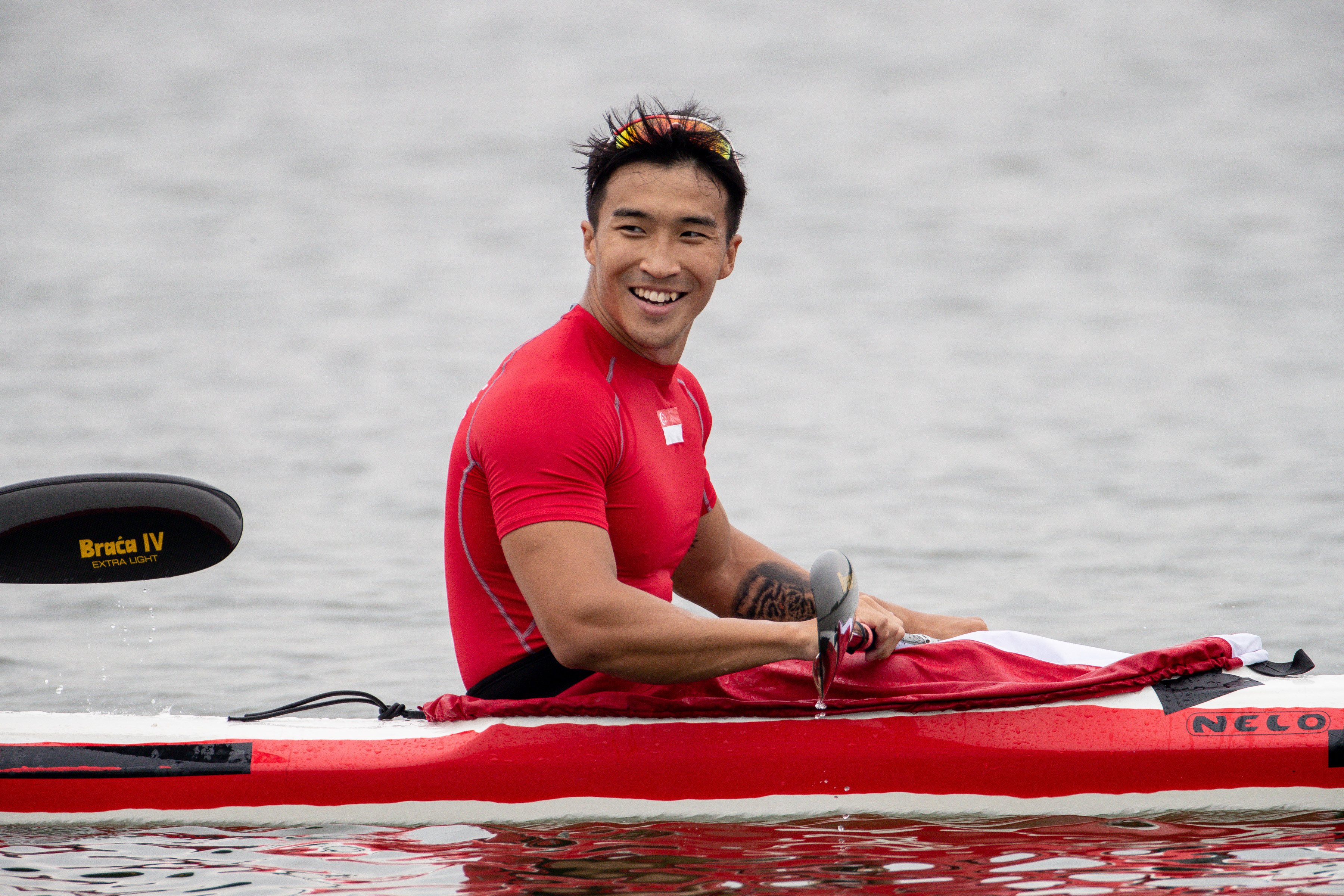 (Daniel Koh in action Mandatory Credit: SNOC/ Kelly Wong)

For Daniel, to go home with silverware from his debut Games has been nothing short of an exhilarating experience.

He said: "I started paddling in 2013 and my batch mates and I made a promise to each other then that we would represent each other at the SEA Games one day. Since then, we just kept thinking about it every time we paddle. Nine years later, we made it.
(TeamSG's Jovi Jayden Kalaichelvan, Brandon Ooi, Pan Congchang and Daniel Koh. Mandatory Credit: SNOC/ Kelly Wong)

"It's my first time racing in such a major competition so the nerves really got to me yesterday during the heats. I'm the frontman of the K4 boat, and I felt this immense amount of pressure at the start line. I actually missed the first few strokes so I was super panicky and worried. I felt so much better today at the start line and was a lot more composed."

The bronze is Singapore's first medal at the SEA Games in this event, which is new to the Olympic programme and included during the Tokyo 2020 line-up.

"We can move the boat pretty well at the start, we can get it off the line quite well. Maybe 500m is the sweet spot for us."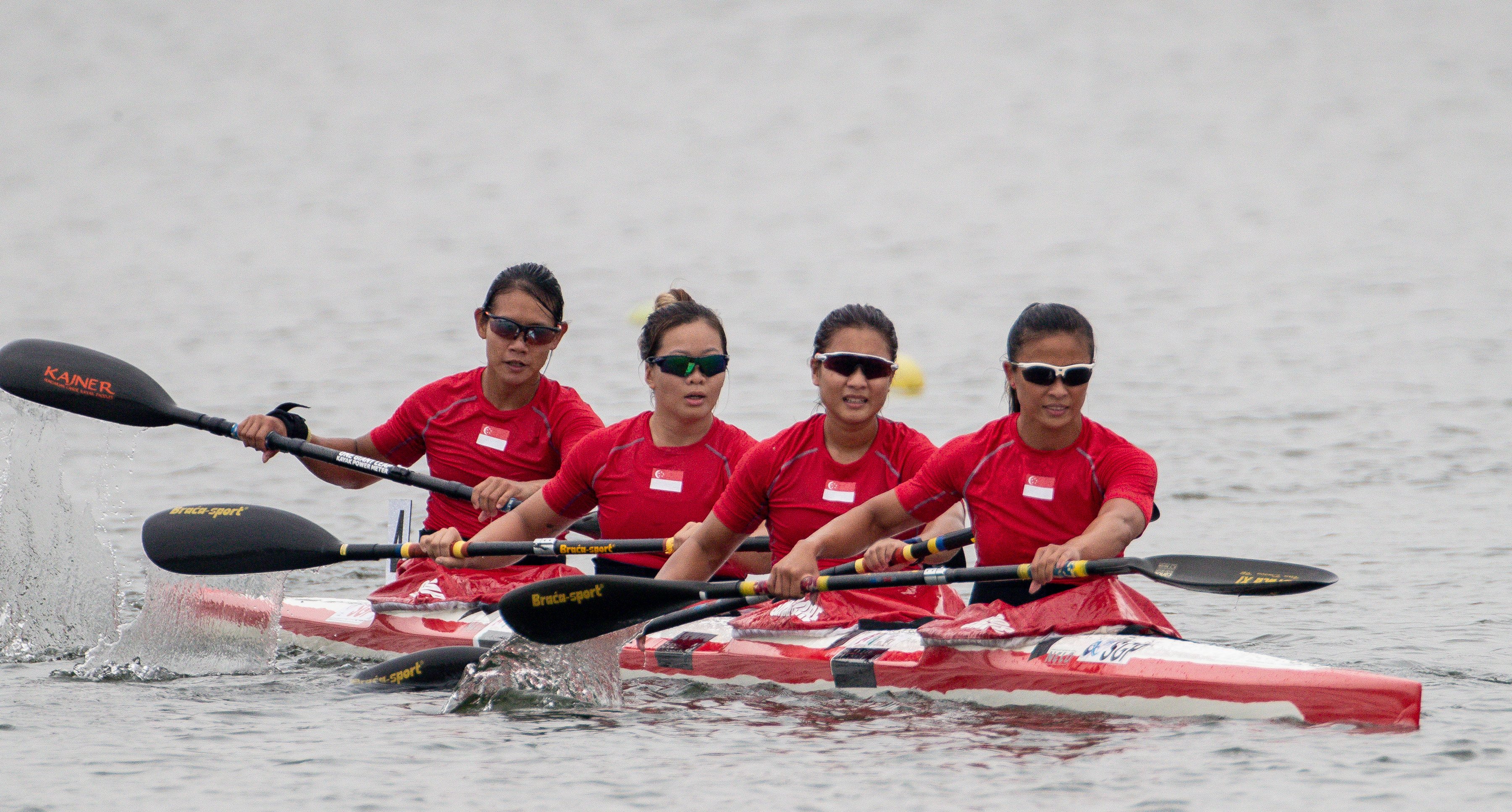 (Deborah Saw, Rachel Chan, Angelica See, Soh Sze Ying in action. Photo Credit: SNOC/ Kelly Wong)

While the women return without medals – seasoned names like 5-time SEA Games champion Stephanie Chen elected to focus on the now-postponed Asiad – they will not be short on takeaways.

Many, especially the debutants, say the Games have been an eye-opening experience.

Said Angelica See: "It's bittersweet for me. It's good for our team to know where we stand. This is quite a new team, most of the women's team have not gone to (major) competitions before. We can see there's a lot of work ahead of us to improve and get on the podium. We know (better) as a team, what our weaknesses are and what we have to work on."
With a successful debut Games in the bag, Koh cannot wait to paddle for country again – hopefully, at the next edition in Cambodia next year.

He said: "I'm happy with a bronze – but I want more."
For the latest Team Singapore coverage and news, follow Team Singapore on their social media channels (Facebook, Instagram, TikTok) or visit the official Team Singapore website.