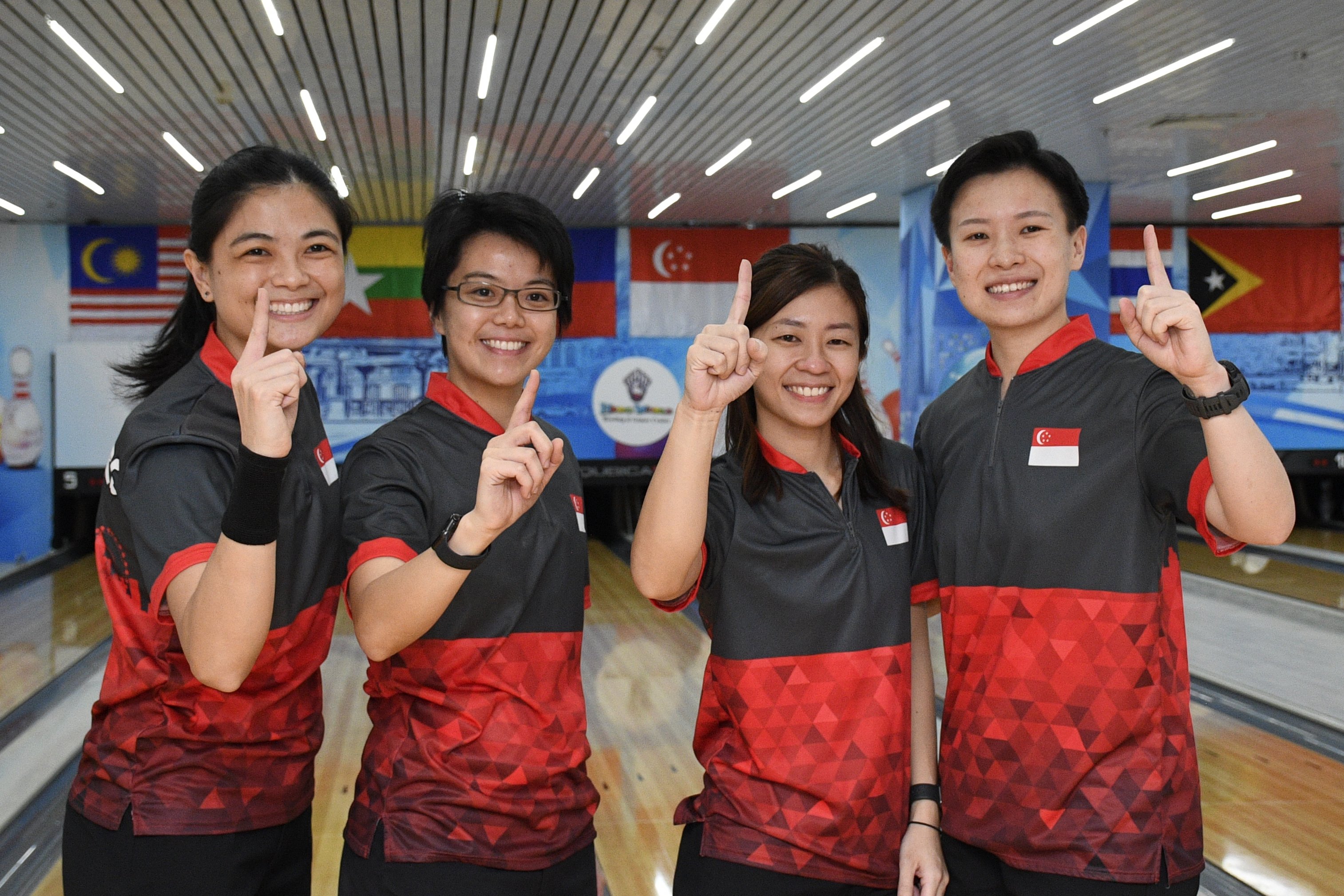 (TeamSG's Daphne Tan, Cherie Tan, Bernice Lim and New Hui Fen win the women's team event. Photo Credit: Sport Singapore/ Alfie Lee)
By May Chen

The bowling competition at the Hanoi SEA Games might have featured an unusually small slate of events. But TeamSG bowlers ensured they would still return home with a good haul of medals.

With the team events closing out the programme, both the men's and women's squads finished on the podium. The women's team successfully defended their 2019 title to win gold for a clean sweep of the women's events, while the men added another bronze in the team event.

They add to an overall bowling tally of 3 gold, 1 silver and 3 bronzes. Out of the six events contested, Singapore did not feature on the podium in only one event (men's singles).

Our men's team were 114 pinfalls behind second-placed Philippines after the first block, with Malaysia a further 68 pinfalls ahead. Going into the final game of the second block, Singapore, in third place, held just a 90-pin lead over Indonesia.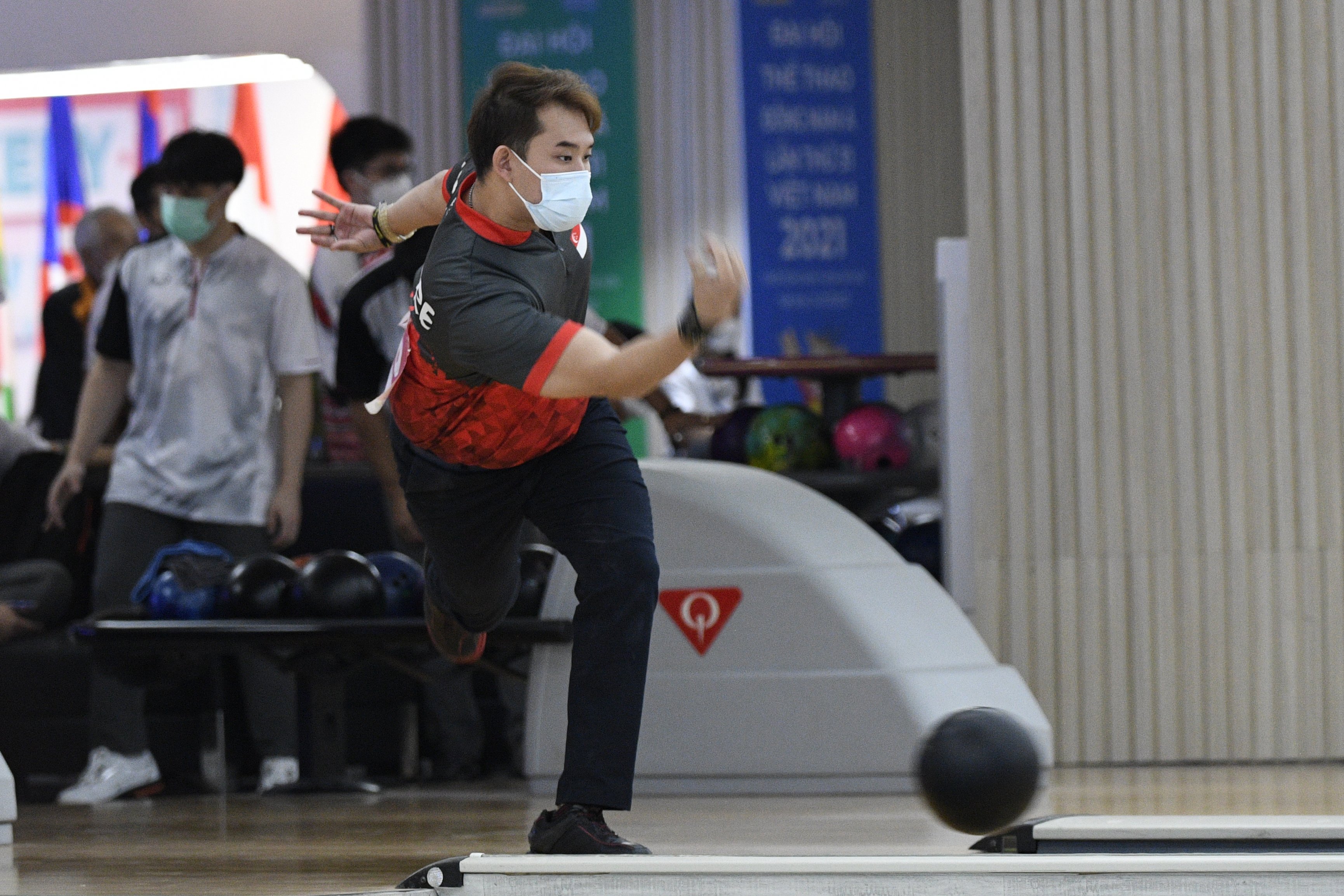 (Singapore's Muhammad Jaris Goh in action. Photo Credit: Sport Singapore/ Alfie Lee)


"We knew we had to do a lot of catching up with Team Philippines and Team Malaysia," said Muhammad Jaris Goh. "We left everything out there on the lanes. We really fought all the way, we never gave up."

Team events in bowling are especially charged affairs, and often carry special significance for the athletes.

To have staved off a strong challenge from their rivals, en route to making a return to the podium – the men's team missed out on the top three in 2019 – was particularly meaningful for the men's quartet, which also consists of Cheah Ray Han, Darren Ong and Timothy Tham.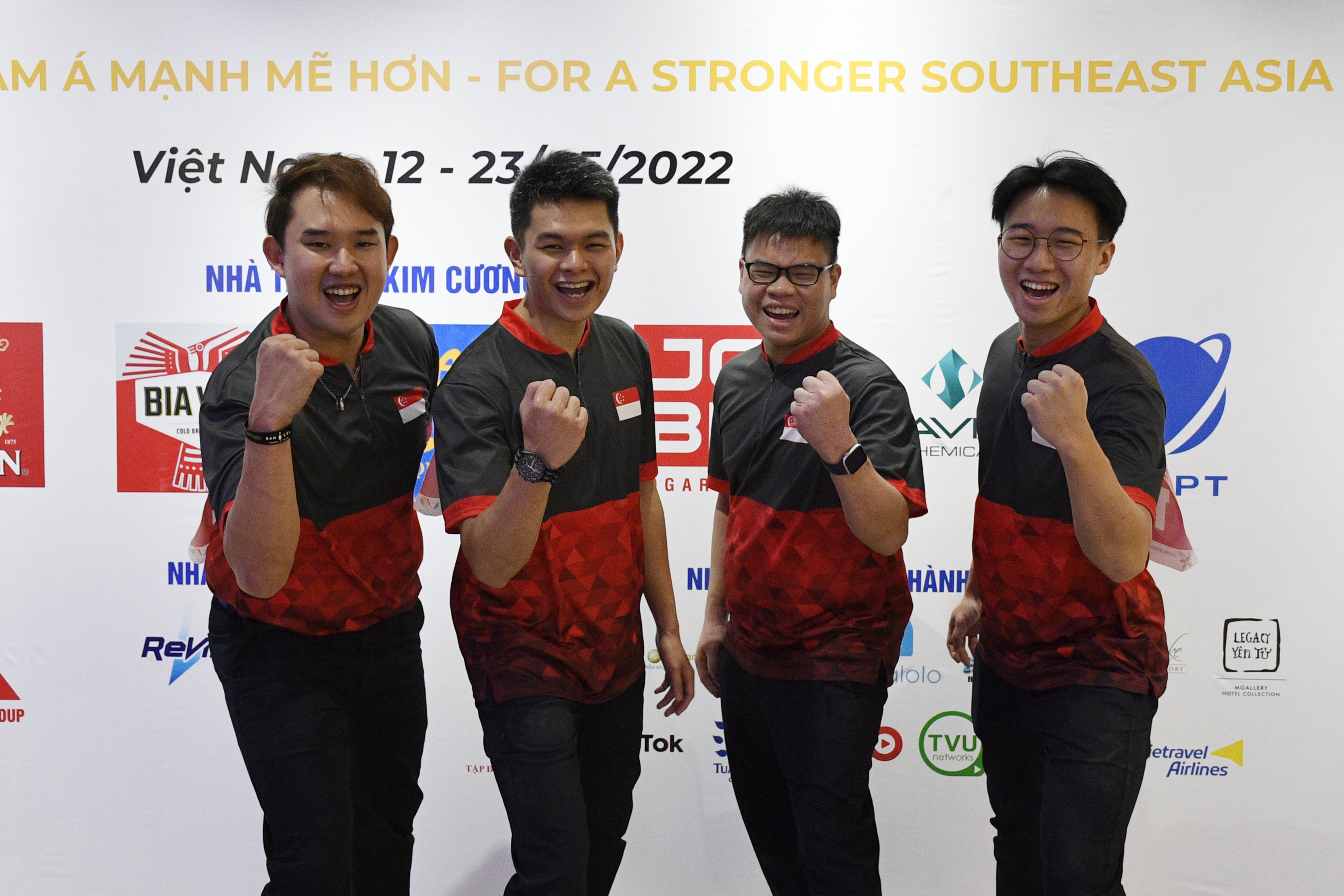 (TeamSG's Muhammad Jaris Goh, Darren Ong, Timothy Tham and Cheah Ray Han. Photo Credit: Sport Singapore/ Alfie Lee)
Said Timothy, "It's about coming home together with a medal. When you come back together, the energy is positive and it feels great. That's one of the reasons we like the team events. We really build off each other's energy.

"We fought our way to get what we could. Kudos to our opponents and big respect to them, it was super challenging out there. We're still proud of our performance. We fought like hell to get there."

The women's team started the second block 63 pinfalls behind overnight leaders Malaysia, but finished 98 ahead for gold, defending their 2019 title.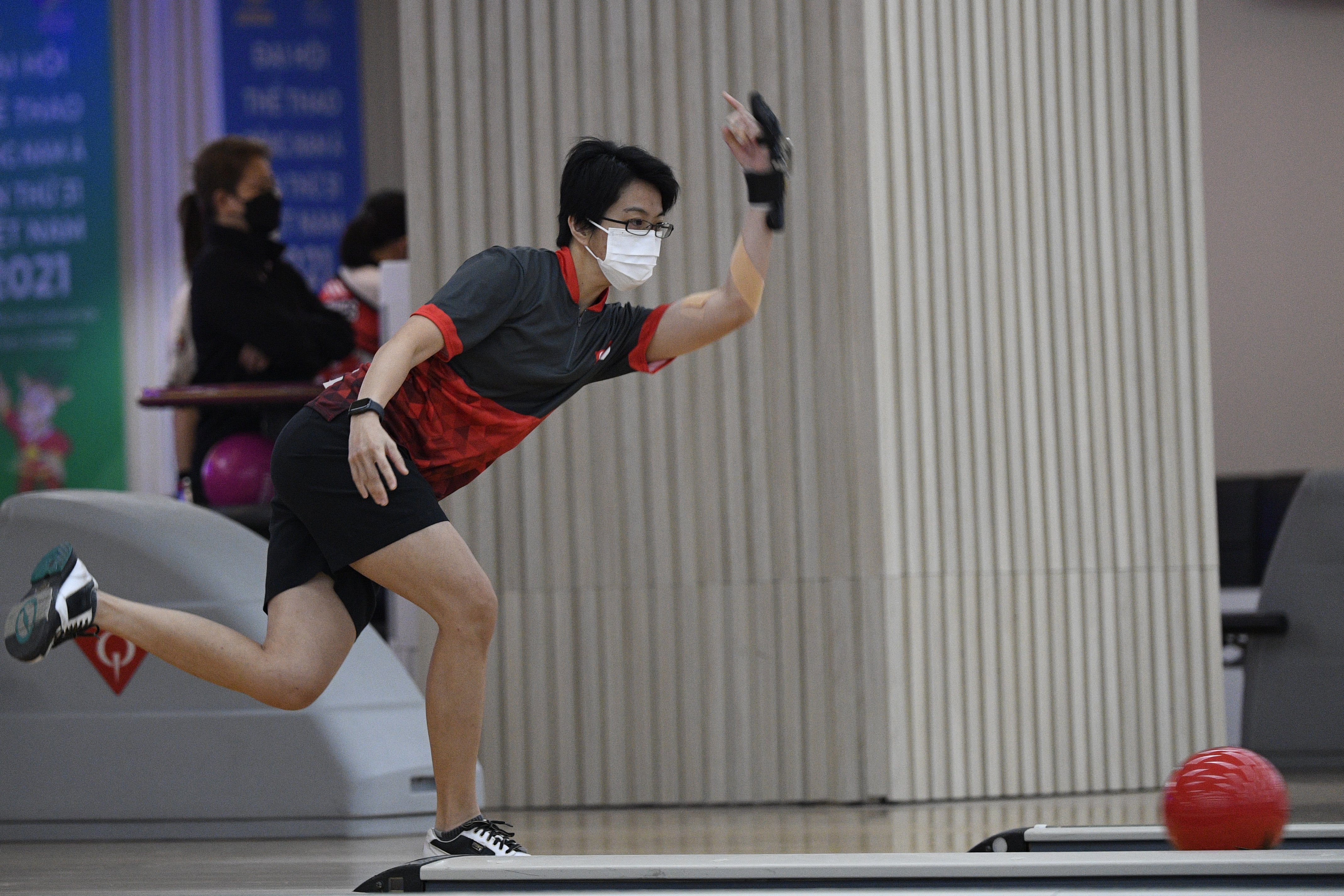 (Singapore's Cherie Tan in action. Photo Credit: Sport Singapore/ Alfie Lee)
Cherie, already a champion in the singles event, teamed up with singles bronze medallist New Hui Fen, Daphne Tan and Bernice Lim to post 5,049 pinfalls over six games. The four finished strongly, closing out their Games with a 899 total in their final round in Hanoi.
Said Cherie: "Coming into this, we were all aiming for the team gold, so to achieve it as a team speaks of our camaraderie and our standard. We took things one shot at a time and stayed in the present., because you can't control what happened before and what happens after that."
Meanwhile Ray Han, who also took bronze in the men's doubles with Darren, said his "so-so" showing will only serve as a drive for the future.

Said the 22-year-old: "A few years ago we would've been really happy with a bronze. This time, we're happy, but we also recognise that we didn't perform to the best of our standards. This is a sign of growth for the men's team. This will spur us on to go for gold in the upcoming events."
For the latest Team Singapore coverage and news, follow Team Singapore on their social media channels (Facebook, Instagram, TikTok) or visit the official Team Singapore website.