Singapore Gymnastics rolls out Body Confidence Guidelines, to help athletes feel comfortable and confident with themselves
by Circle Stories, on October 26, 2021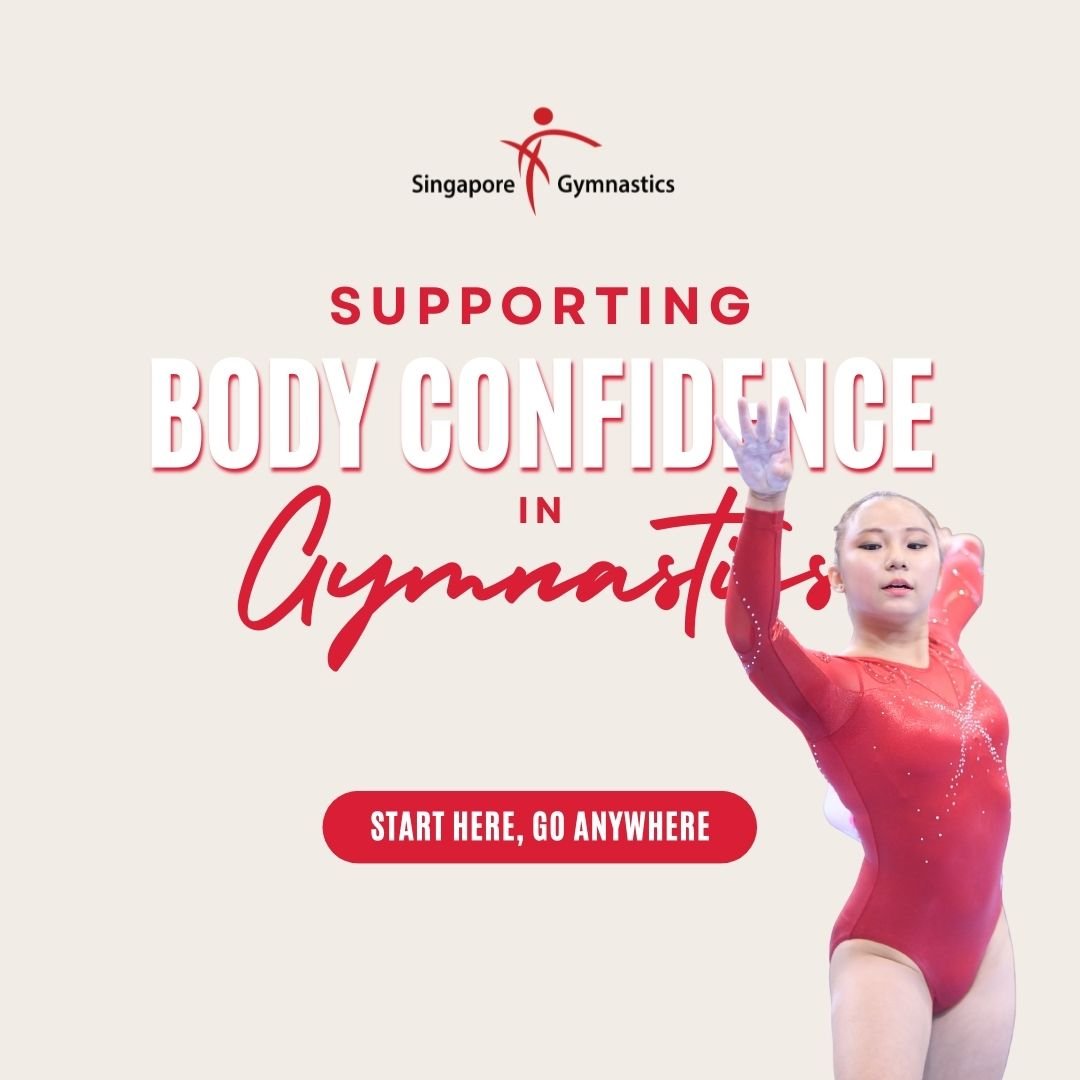 (For Immediate release)
Singapore Gymnastics (SG) is stepping up its efforts to provide support for the well-being of athletes with the release of Body Confidence Guidelines.
Acknowledging that sports participation can play an important role in contributing to both negative and positive body image, these guidelines have been developed to help gymnasts and their families, coaches and staff understand more about the subject and how it can affect the esteem and confidence of each individual. And Singapore Gymnastics General Manager Karen Norden says, this is part of SG's emphasis on providing an athlete-centred environment for its high-performance athletes:
"These guidelines are the cornerstone of promoting a balanced daily training environment where the athletes' health and wellbeing are paramount."
Supporting the release of these new guidelines, Dr Jamie Lye (Head of Sport Nutrition, National Youth Sport Institute) stresses the importance of a positive body image: "Poor body image can be detrimental to an athlete's performance if unaddressed. Youth athletes undergo a stage of puberty where their bodily changes may leave them vulnerable to poor body image and eating disorders. These guidelines help create a supportive environment for youth athletes to navigate their bodily changes and build a positive body image."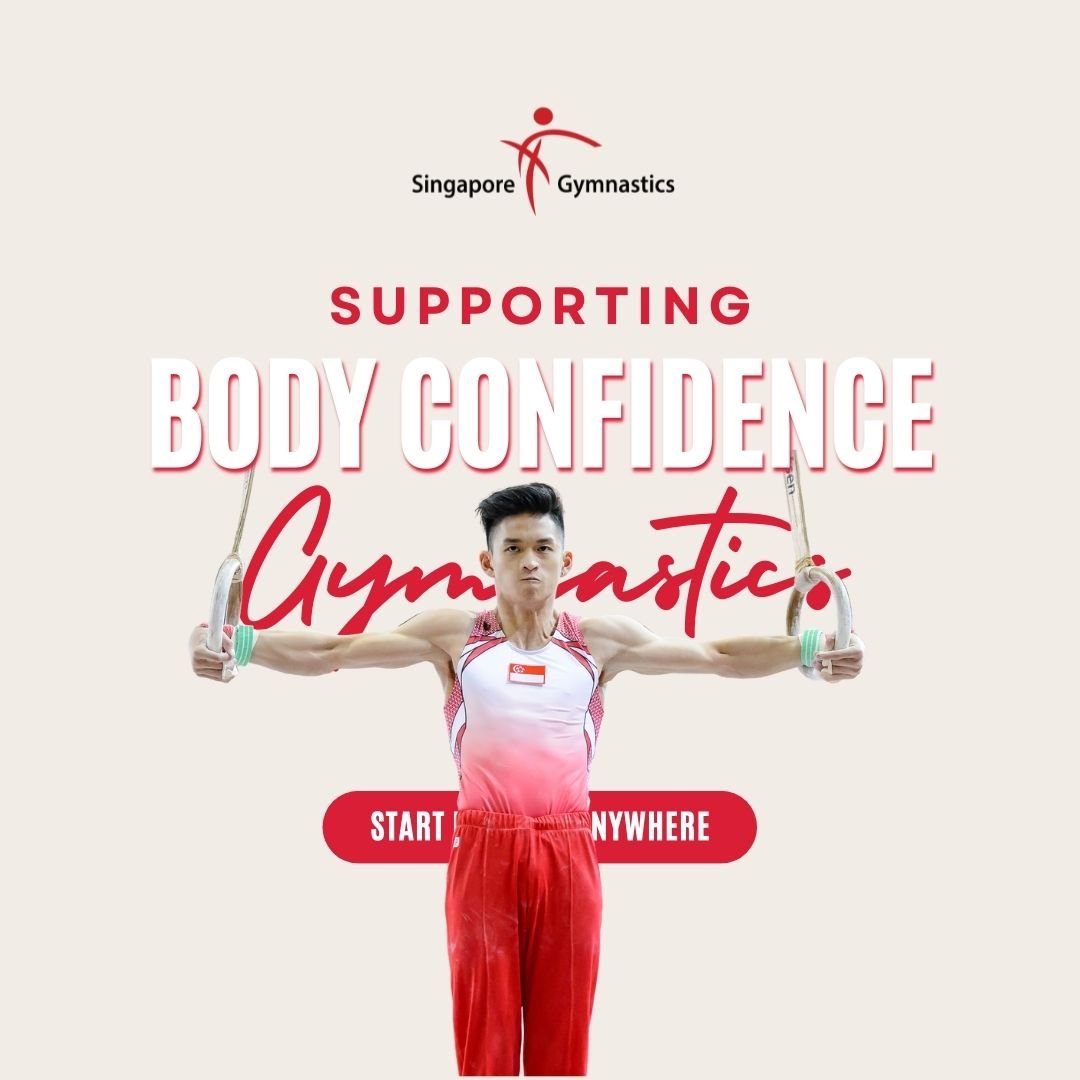 In conjunction with these guidelines, SG will also be conducting Body Resilience workshops for coaches and athletes in the High-Performance pathway, kicking off the first on 30 October with National Squad athletes. And Ms Norden hopes that the gymnastics and sporting community will adopt the guidelines as well.
"We all know in the current landscape there is a lot of talk about body image and sport. SG wants to take the lead on this important topic and feel it is our responsibility to educate the community as a whole on how we can work together so athletes have a positive body image for life!"
The development of these guidelines was initiated by Singapore Gymnastics and follows after the development of the National Training Centre nutrition programme. The Mindful Dietitian Fiona Sutherland was appointed to drive the project, and to work hand in hand with NYSI, as well as Singapore Sport Institute, in the hope that these positive practices could be adopted in other sports across the Singapore sporting community. Senior Sport Dietitian at SSI, Liyan Huang, says this will play a key part in the wider Safe Sport drive launched in 2018 :
"Singapore Sport Institute (SSI) and National Youth Sport Institute (NYSI) are happy to partner Singapore Gymnastics (SG) to educate and protect our athletes, while providing a safe environment for them to enjoy and excel in their sport. These guidelines will set the standard for our sporting eco-system to adhere to, in managing issues surrounding body image. The guideline aims to give athletes enough information and encouragement to love their body as it is and fight against inappropriate comments and behaviour on body image. This is an important tenet of our Safe Sport effort. We would like to applaud SG for leading and taking a firm action in this effort. SSI and NYSI will continue to support SG in delivering the guidelines to empower our athletes and coaches over the next few months."
Athletes like Rhythmic Gymnast Leah Chew agree, that this initiative is necessary to help impressionable young minds understand the importance of feeling good about oneself :
"Body confidence is the ability to feel completely at ease and satisfied with your body. We need to stop comparing as the standard of beauty varies between different cultures. True beauty comes from within. When people feel good from within, that inner beauty will exude confidence that radiates from their external appearances. I hope that more people will be able to look at it this way, look at the mirror and smile confidently."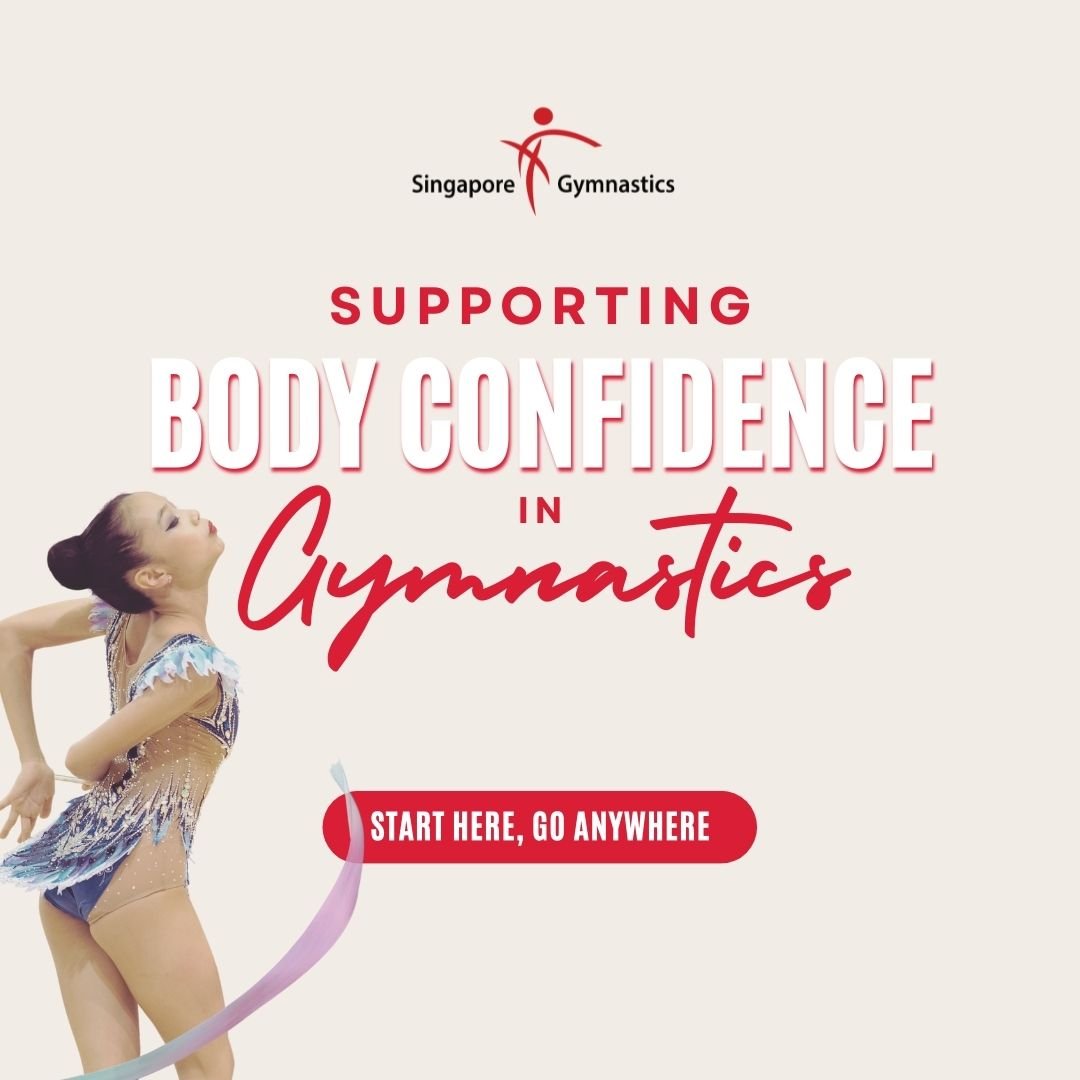 With these guidelines, Singapore Gymnastics is encouraging everyone to consider ways to contribute towards environments where gymnasts are more likely to feel positive and good in their bodies as much of the time as possible. Additionally, this information can be an important part of starting and continuing conversations about how we can directly address the risks of poor body image, disordered eating, eating disorders and mental health issues in gymnastics.
You can download the PDF document of the new Body Confidence Guidelines and other details here
Media Release issued by Singapore Gymnastics