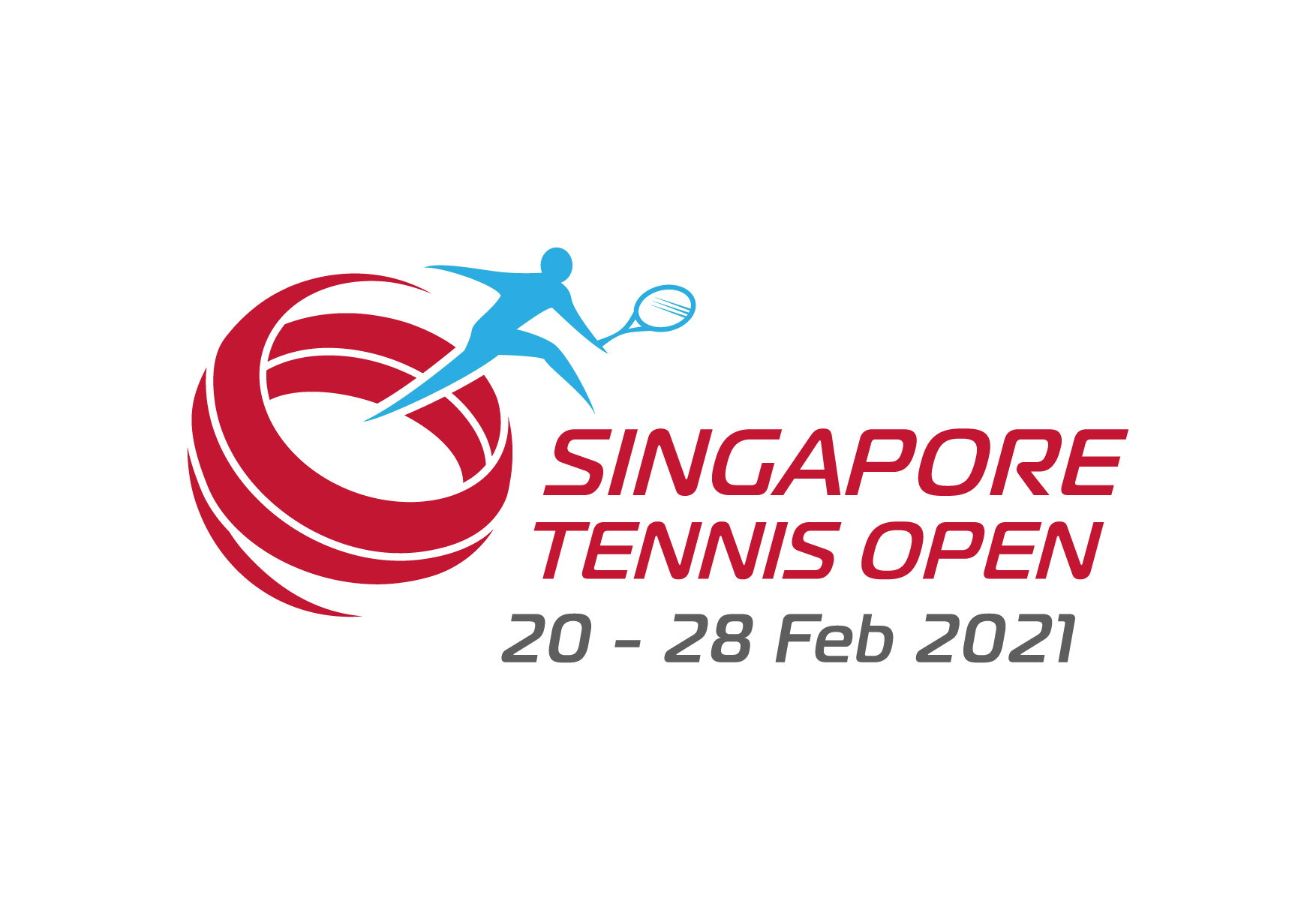 19 February 2021, Singapore – Professional men's tennis is back in Singapore with the Singapore Tennis Open - ATP 250 attracting a field of 28 singles players and 16 doubles teams. It will take place at the Singapore Sports Hub OCBC Arena from 22 – 28 February 2021 with the qualifying rounds being played from 20 – 21 February. The organisers are working closely with the relevant government agencies to ensure world-class tennis action is being played out and enjoyed in a safe environment.
This international event also marks a significant step in the overall resumption of international sporting events in Singapore. The opportunity to host a tennis event of this calibre is a nod to Singapore's ability and infrastructure to host a world-class sporting event in a safe manner for participants.
Singapore Tennis Open Organising Committee Chairman and Sport Singapore Chief Executive Officer Mr Lim Teck Yin said, "Hosting the Singapore Tennis Open will give us an opportunity to exercise our protocols and show how we can restart international-level sports offerings safely in Singapore. We have a good slate of players for the Singapore Tennis Open and we are ready to welcome them to Singapore. The tournament will be held with stringent safe management measures in place, ensuring that all who are involved in the tournament and those in the wider community are safe. We cannot afford to be complacent and lower our guard. We have outlined multiple scenarios and have developed measures and plans to mitigate them. We are fully committed to counter the evolving nature of the virus to create a safe environment for everyone."
SAFE MANAGEMENT MEASURES
The safe management measures are compliant with all guidelines issued by the government agencies and will be enforced to mitigate the risks among all parties involved in the tournament. The collaborative effort will be a testament to Singapore's ability to ensure safety and well-being of event participants amidst the COVID-19 pandemic, stimulate the sports industry and enable the gradual return of sporting events.
Players travelling from the Australian Open to participate in the Singapore Tennis Open will be tested for COVID-19 upon arrival into Singapore. Players will be isolated till they receive a negative test result and will also need to download the TraceTogether App during their stay in Singapore. Post arrival, the players will be isolated and have their movements strictly managed between their official hotel and the OCBC Arena. All players will undergo daily COVID-19 Polymerase Chain Reaction (PCR) tests throughout their stay in Singapore. Players will also be further isolated in individual team "bubbles" and will not be able to have close and prolonged interaction with other players. Overseas officials and tournament staff will also be required to adhere to similar protocol and will have no direct contact with the players.
Local tournament staff, officials, and volunteers are required to undergo daily Antigen Rapid Tests (ART) and will only be allowed on-site upon receiving a negative test result. These personnel will be socially-distanced and have no physical contact with players. Measures such as virtual press conferences, electronic line-calling and dedicated socially-distanced zones will further segment the working groups.
Containment plans have also been developed should there be a COVID-19 case detected.
PLAYER FIELD
Player entries for the Singapore Tennis Open have been finalised and World No.35 Adrian Mannarino will lead the field at the Singapore Tennis Open from February 22 – 28 at the OCBC Arena in the Singapore Sports Hub. The ATP 250 tournament will also feature 2014 US Open Grand Slam champion Marin Cilic, along with Japanese No.2 and World No.57 Yoshihito Nishioka who will compete in Singapore as the top-ranked Asian singles player in the draw.
The doubles field will also showcase some of the top doubles players in the world, including teams from Asia and Southeast Asia. Sander Gille (No.39) and Joran Vliegen (No.36) of Belgium will lead the doubles field, while Rohan Bopanna of India (No.38) and Japan's Ben McLachlan (No.48) will feature as the highest-ranked Asian pair in the draw as the third seeds. Southeast Asian players who will compete in the doubles draw include Treat Huey (No.120) of the Philippines and Christopher Rungkat (No.104) from Indonesia who will pair up to participate in the 16-team field. Huey reached a career-high doubles ranking of No.18 in 2016 and holds eight ATP doubles titles to his name. He also became the first Filipino player to reach the doubles semi-finals at Wimbledon. Huey's partner Rungkat, also had ATP doubles success in recent years, winning his first ATP doubles title in Pune, India, in 2020 and reached a career-high doubles ranking of No.68.
Representing Singapore, Shaheed Alam and Roy Hobbs have been awarded wildcards to compete in the Singapore Tennis Open. They will be playing in the singles qualifying rounds on 20 February.
Singapore Tennis Association President Clement Leow said, "The Singapore Tennis Open serves as a springboard for bring sport back to Singapore safely, not just tennis but all other sports. The international tournament is a good opportunity for our local talents to gain valuable experience by competing amongst some of the best players in the world. This will be an exciting tournament for the tennis fans as well. We are also extremely grateful to all the government agencies and the ATP for bringing this tournament to life."
The full list of players will be available on the official event website Hub.Tennis.
WATCH MATCHES LIVE
For safety reasons, no spectators will be allowed at the OCBC Arena. Fans may tune in to live coverage of the Singapore Tennis Open on meWATCH. Mediacorp, the Official Broadcaster, will have a live broadcast of the Finals on 28 February on Mediacorp Channel 5. Fans may also watch Live Streams of the matches at Hub.Tennis, and beIN Sports from 22 – 28 February.
STRONG SPONSOR AND PARTNER SUPPORT
The Singapore Tennis Open has also attracted a strong show of support by sponsors and partners despite the difficult circumstances. Some of the partners and sponsors who have stepped up include Singapore Sports Hub (Official Host Venue), Kin Productions (Official Events Management Company), Fraser & Neave (Official Hydration Partner), Lifebuoy (Official Hygiene Partner), Red Spade (Official Medical Partner), Mediacorp (Official Broadcaster), Pan Pacific Singapore (Official Tournament Hotel) and Full Circle Public Relations (Official PR Partner).
"I would like to express our sincere gratitude to our partners and sponsors for their tremendous support towards the Singapore Tennis Open in such a short period of time. We know that the past year has been a challenging one for businesses, but their unwavering commitment has enabled us to make this event a reality. We hope that their actions will inspire other companies and organisations to step forward and support the local sports industry even in these uncertain times," said Mr Lim.
For live streams, schedules and more stories from the Singapore Tennis Open 2021, visit hub.tennis
Related Events & Programmes