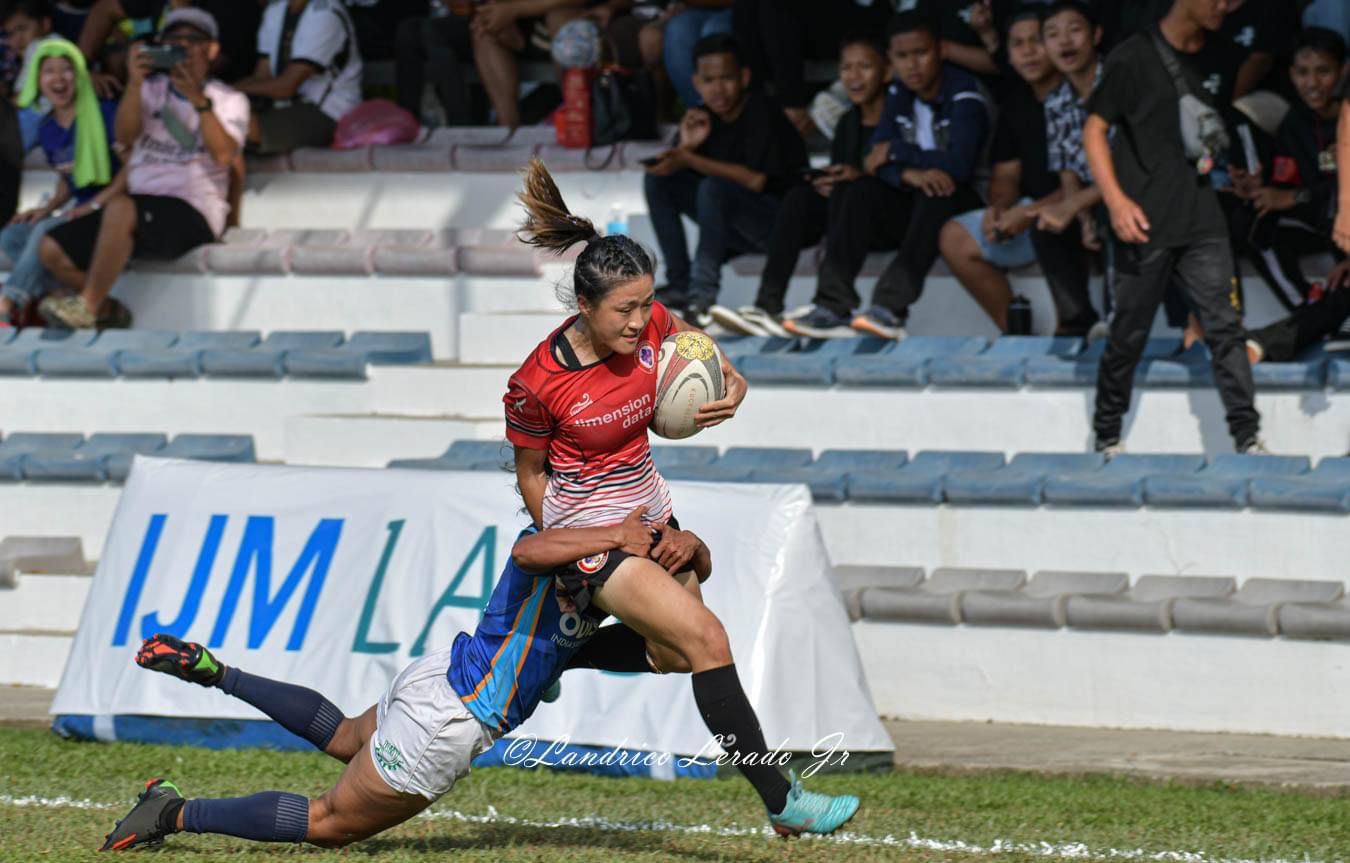 Singapore's Women's 7s squad competing at the 2022 Borneo 7s. Photo Credit : Borneo 7s

The SEA 7s last held in 2018, is set to make its return in 2023 during the week of the HSBC Singapore Rugby 7s (8-9 April) at the National Stadium.
Men's and Women's Teams primarily from the South East Asian (SEA) Unions – Singapore, Malaysia,
Thailand, Philippines and Laos, as well as Chinese Taipei (specially invited team) will be participating. First held in 2016 as part of "Engaging Rugby in Asia" and growing the sport at home, it serves as a platform for ASEAN countries to consistently compete at a regional level even, if the sport is excluded from the biennial SEA Games.
The Group matches of the SEA 7s will be held on Friday, 7 April (a day before the HSBC Singapore 7s) – Free entry for the group matches and semi-finals at Jurong West Stadium (9am – 6pm). And the Finals for both men's and women's will be played on Saturday, 8 April at the Sports Hub (alongside
the HSBC Singapore Rugby 7s). This will allow visitors to the Lion City to also enjoy the international and regional Rugby on display, whilst the home crowd has an opportunity to cheer on TeamSG Men's and Women's 7s squads, if they are successful in reaching the final.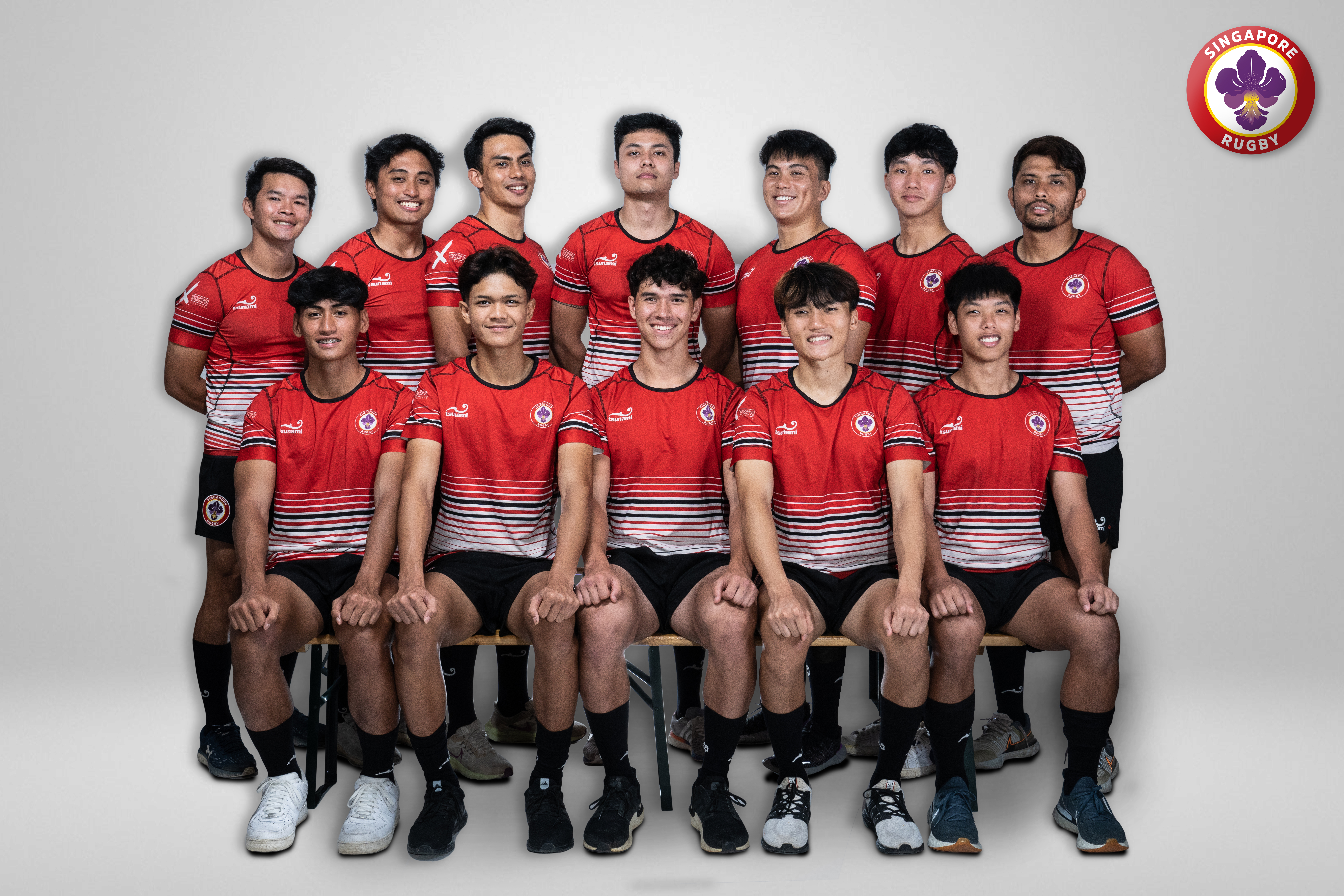 2023 TeamSG's Men's 7s Rugby squad. Photo Credit : Singapore Rugby Union
Rugby 7s saw its return to the SEA Games in 2015 when Singapore was the host, followed by Malaysia in 2017 and the Manila 2019 games. But due to the global pandemic, it was difficult for other SEA Unions to ensure Rugby 7s was included as part of the 2021 and 2023 SEA Games respectively. Meanwhile, the SEA 7s will enable emerging unions to participate and put forward a strong proposition to their respective National Olympic Councils to have the sport included in future SEA Games campaigns.
Suhaimi Amran, National Teams Head Coach said, "Having an international competition on top of the existing structure is always great for developing both the team and individual players. This is especially critical in our objective of developing teams that can win at regional levels. Having a home tournament of such a level can only aid us in preparations for major games like the SEA and Asian Games." The Singapore Rugby 7s Men's and Women's Teams have qualified for the top-flight Asian Rugby 7s Series, which sees the likes of Japan, Korea and China competing in a multi-legs tournament over 2 months (August and October 2023), as well as the upcoming Asian Games in Hangzhou (September 2023).
Martin Williams, Vice president of SRU and Head of the National Teams Commission said, "We have a plan and structure in place, our ultimate goal is to target the SEA Games and Asian Games. And it's great to see the progress we've made since 2019."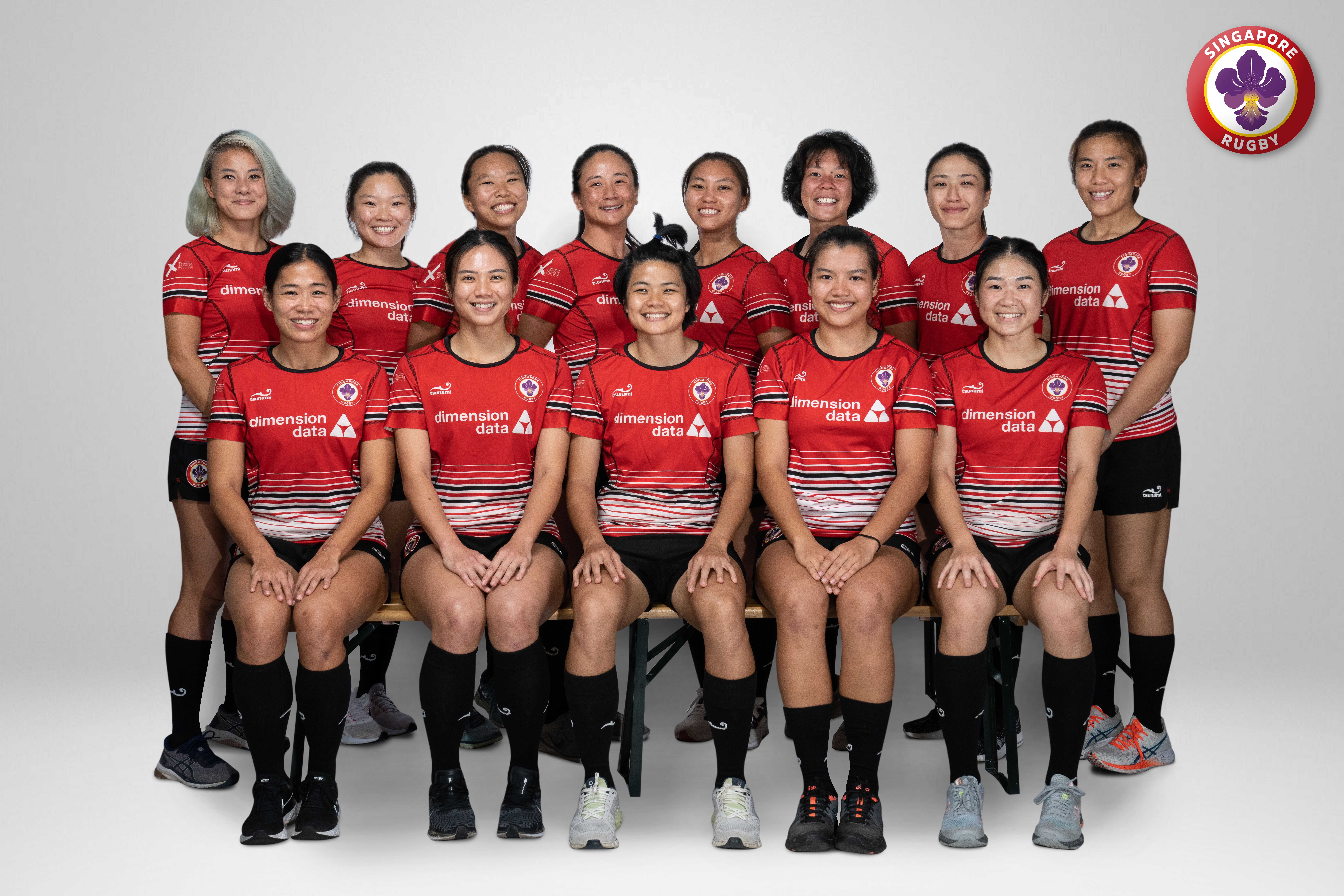 2023 TeamSG's Women's 7s Rugby squad. Photo Credit : Singapore Rugby Union