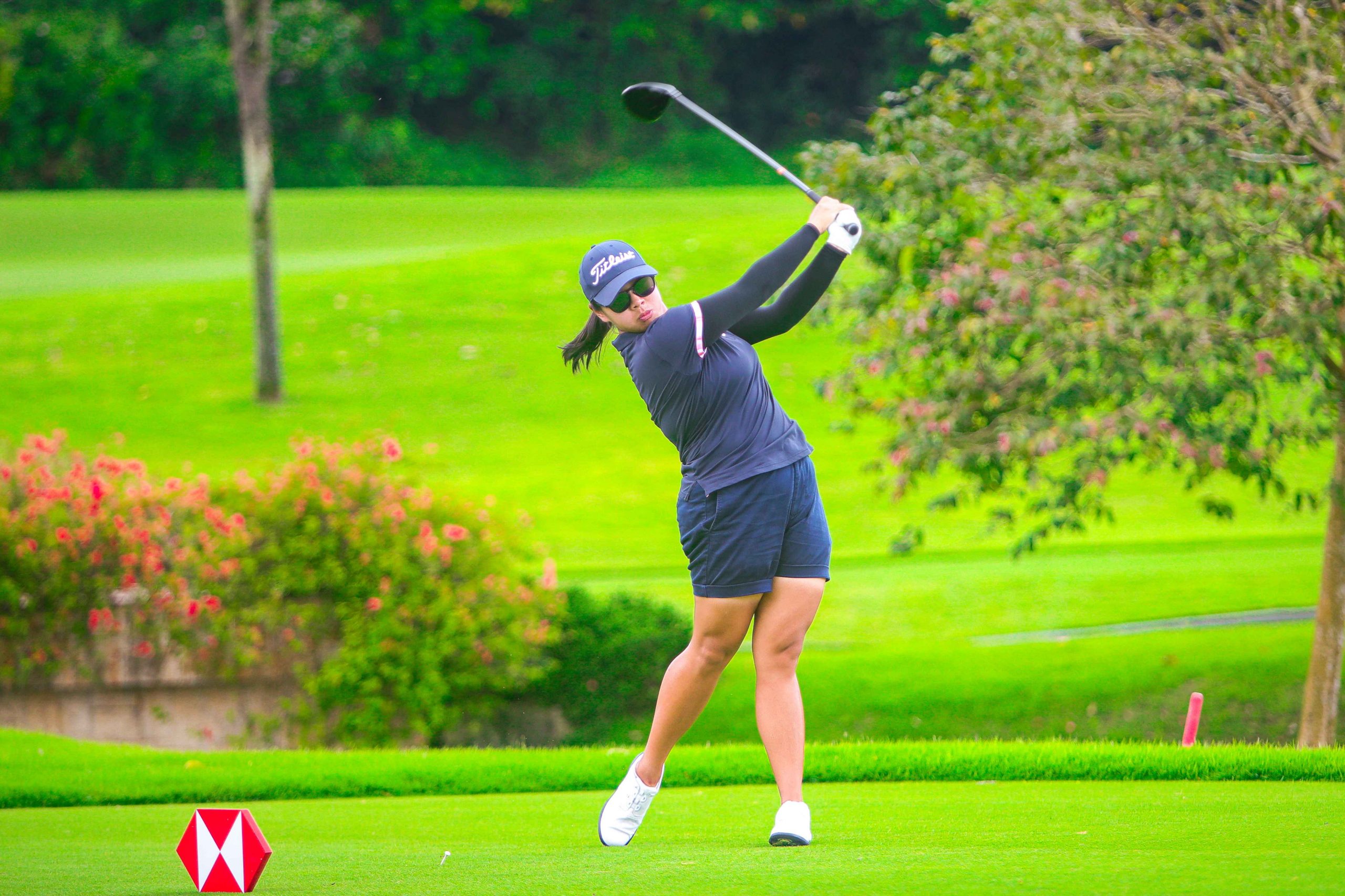 Team Singapore's Amanda Tan. Photo Credit : www.hsbcgolf.com/women's
Singapore's leading women's professional golfer Amanda Tan, is looking forward to her 5th appearance in the HSBC Women's World Championship. Taking place from 2– 5 March 2023, the festival of golf will be an extremely exciting showcase of global talent, endurance, sportsmanship and the desire to finish at the top of the leaderboard of the US$1.8 million event.
The World's top 5 golfers will be competing in the 15th edition of the HSBC Women's World Championship. They include :
World number 1 Lydia Ko, New Zealand

World number 2 Nelly Korda, America

World number 3 Minjee Lee, Australia

World number 4 Atthaya Thitikul, Thailand

World Number 5 Jin Young Ko, Korea
AMANDA TAN
Brief profile of TeamSG's Amanda Tan. Video Credit : Sport Singapore
As for 23 year old Amanda Tan, she earned her 5th chance to tee off alongside the world's best, after having triumphed in last month's local qualifier. The Team Singapore golfer carded a total score of 148 (73, 75) and finished 5 strokes ahead of her nearest opponent, Jaymie Ng. Meanwhile, ActiveSG Circle recently caught up with the Republic's leading professional for an email-based chat.
Q: Congratulations Amanda, on having booked your spot at the HSBC Women's World Championship 2023. How are you feeling after having qualified for the 5thtime in your golf career?
Amanda : Thank you! I am excited to be able to play in the HSBC Women's Champions this year. Any chance I get to compete at home and especially in Sentosa Golf Club, that is always a very special experience for me.
Q: Your fellow compatriots Jaymie Ng had a 2-day total of 153 while Aloyza Atienza finished at 154. Would you like to say a few words on their respective performances at the local qualifiers 3 weeks ago?
Amanda : Jaymie and Aloysa played well. Jaymie played very steadily. Despite making some early bogeys, she didn't give up and kept going which she then played some good holes and made some good saves. Aloysa's short game was really solid. She made some really really good saves from tough lies and I think despite that one bad hole, she handled the situation after really well.
Q: Based on your 4 previous outings at the HSBC Women's Champions events, how does it feel competing against the world's best?
Amanda : There's always a lot for me to learn especially from the world best female golfers. The whole experience is never the same, so I hope to keep learning. And hopefully with these experiences, it would help me get better in my golfing journey.
Q: How has that unique experience improved your own game, since you turned pro in 2017?
Amanda : It has allowed me to learn a lot more on the mental side of the game. As much as the techniques are really important, I think being able to compete professionally - it has taught me how this game requires so much more than just good techniques.
Q : Which would you say has been your biggest achievement in the last 5 years of your game?
Amanda : I think it would be my 2 wins on the Women's All-Pro Tour and securing my card on the Epson Tour for this year.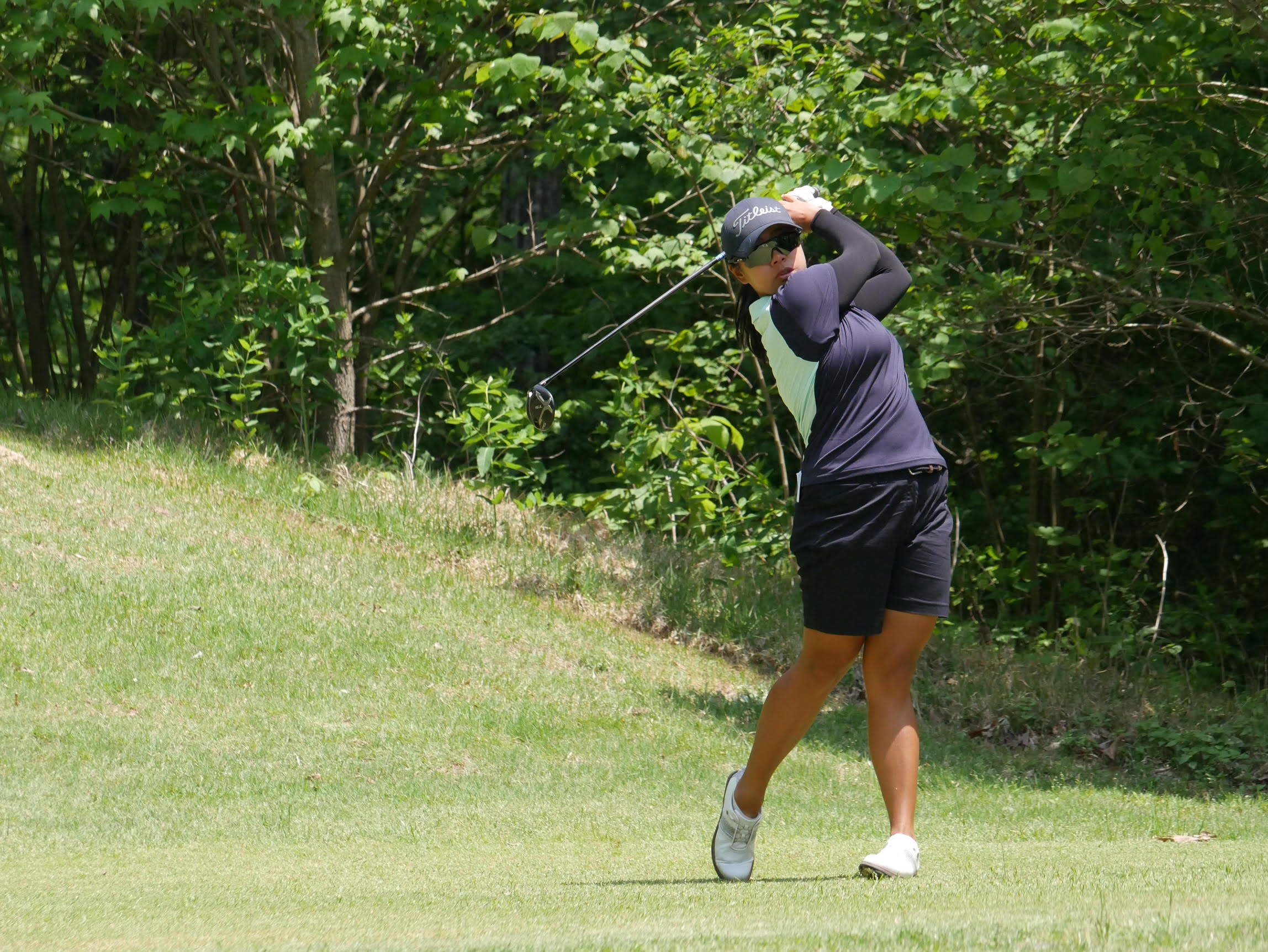 Team Singapore's Amanda Tan. Photo Credit : Women's All-Pro Tour
Q : Who's your favourite golfer in the world today and why?
Amanda : My choice would be, Tiger Woods. Despite the challenges he went through, he still fought his way through and came back. It inspires me to never give up and to keep pushing through it.
Q: Do you see yourself playing professionally for the next 5-10 years or is there a point when you might stop and decide to follow another path/journey in your career?
Amanda : I hope to keep playing professionally for as long as I can.
Q: What is the ideal score you're aiming to achieve at the Sentosa Golf Club from 2-5 March 2023?
Amanda : I hope to shoot some red numbers (under par) during the week. But still I think I would focus more on my process and learning as much as I can from this experience.

For the latest updates from the HSBC Women's World Championship, golf fans and enthusiasts can follow the action here.