SPL: Albirex Niigata (S) rip apart Balestier Khalsa with 4-1 victory!
by Circle Stories, on April 25, 2021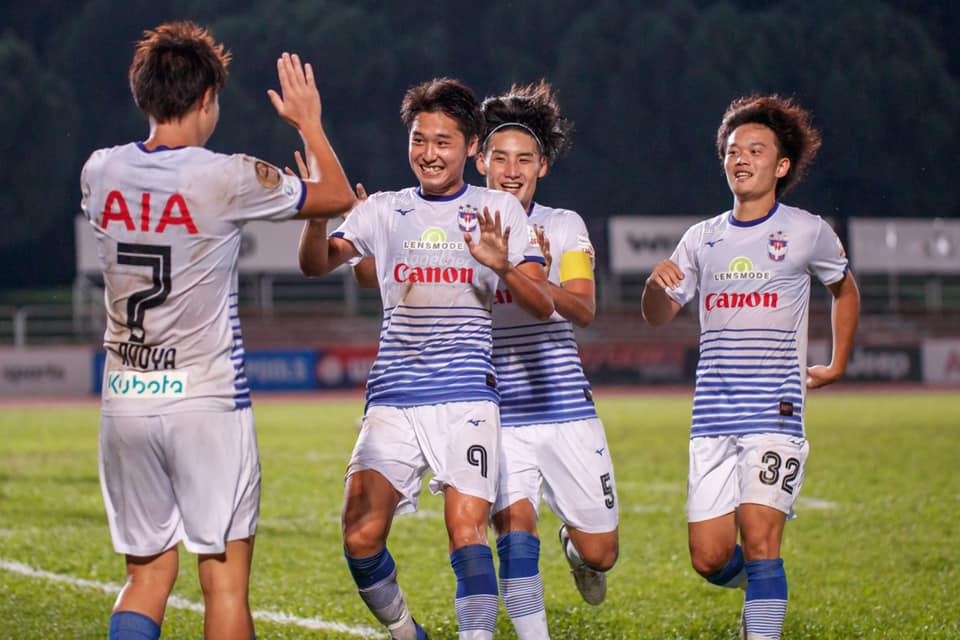 Photo Credit : Albirex Niigata (S)
By Chia Han Keong
When Albirex Niigata (Singapore) won their first three Singapore Premier League (SPL) titles from 2016 to 2018, they were an attacking powerhouse, scoring goals in abundance. But since last year, when they won their fourth title, they have been transformed into a formidable defensive unit, conceding precious few goals as they grind out narrow wins en route to another successful season.
This season, it looks like Albirex's defensive nous has become even better, as they returned to the top of the SPL table with an efficient 4-1 victory over Balestier Khalsa at Toa Payoh Stadium on Sunday (25 April).
Head coach Keiji Shigetomi has constructed a well-drilled, hard-running side that's conceded just five goals after eight league games, by far the best defensive record among the eight SPL teams. The next best team, second-placed Lion City Sailors, have already conceded 10.
Employing three central defenders - Shuya Yamashita, Reo Kunimoto and captain Kazuki Hashioka - who capably repel most of the attacks thrown at them, Albirex rely heavily on main striker Kiyoshiro Tsuboi and speedy supersub Kuraba Kondo to find the winning goals in their previous matches.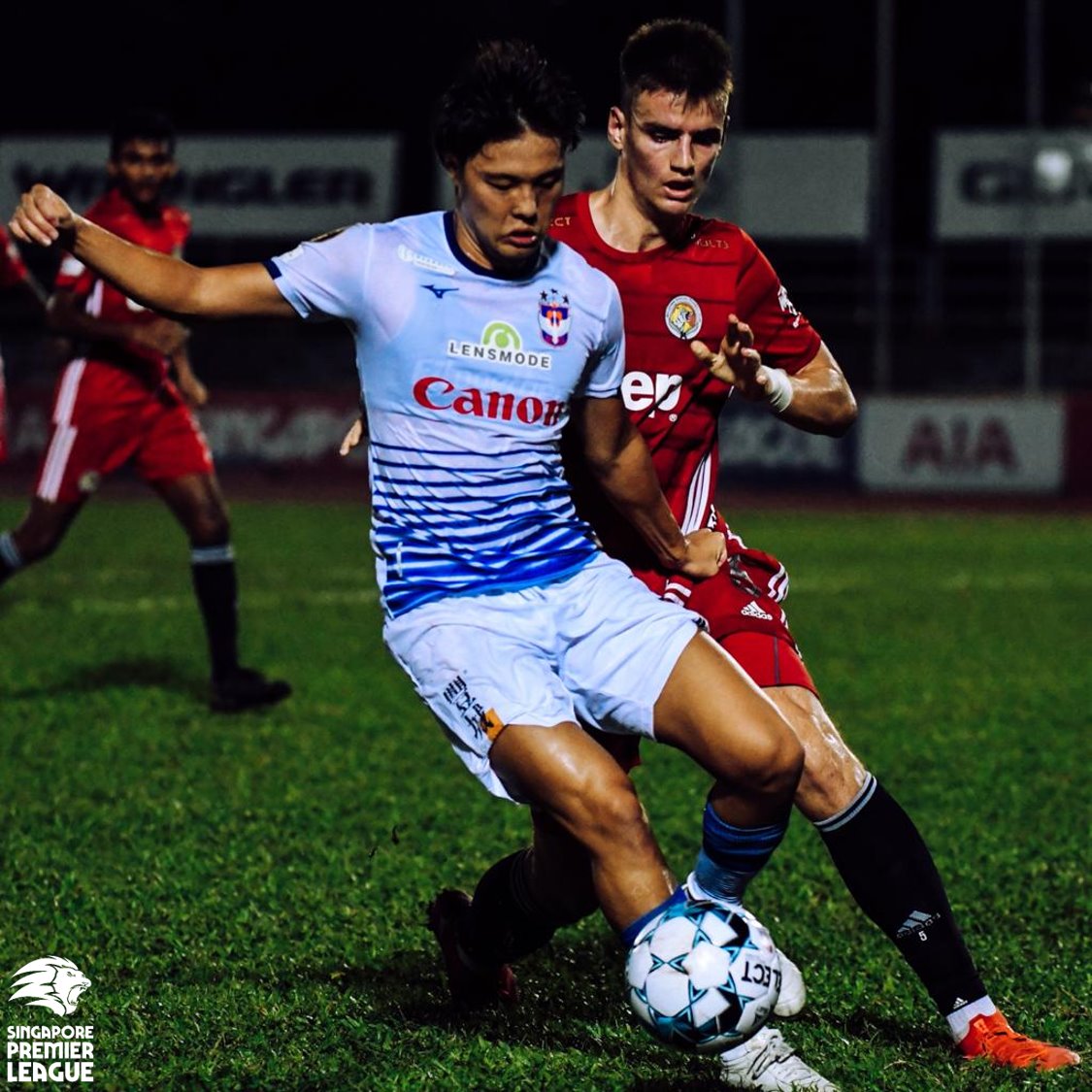 (Photo Credit : Football Association of Singapore)
Against Balestier on Sunday, it was the same story, as Albirex easily absorbed the home side's attacks, got a somewhat fortuitous penalty to go in front, and were then barely troubled en route to their sixth victory of the season.
With such a strong defensive base, could the White Swans emulate their dominant 2018 season and go the entire 2021 season unbeaten? One thing is for sure: the other SPL sides would have to work their socks off to have any chance of beating this Albirex team.
Balestier must have thought they stood a chance, having grabbed a commendable 0-0 draw in their previous encounter at Jurong East Stadium last month.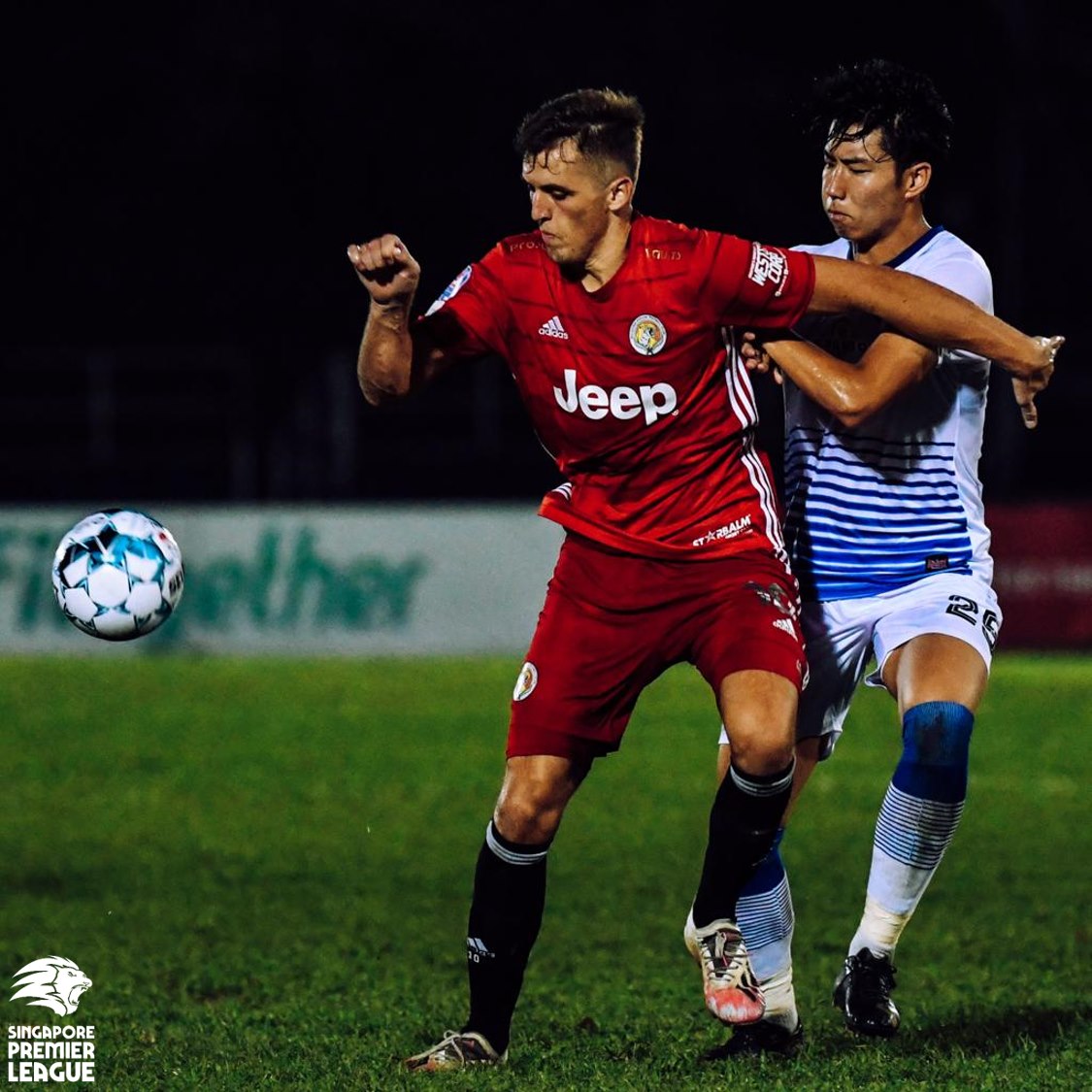 (Photo Credit : Football Association of Singapore)
They started the match with strong intent, launching swift attacks with great link-up play between their Croatian imports Kristijan Krajcek and Sime Zuzul, who shot barely inches wide in the sixth minute.
Yet, after weathering the initial storm from Balestier, Albirex gradually came into the game, with Tsuboi looking lively with a couple of half-chances. And they duly went ahead in the 26th minute, albeit via a contentious-looking penalty decision, with referee Zulfiqar Mustaffa deeming Ensar Bruncevic to have handled inside the box while the Serbian defender argued vehemently that the ball hit his chest instead.
Tsuboi, however, ignored the distraction and slotted the ball low to the left side of the goal, just past the diving Zaiful Nizam. Balestier players' heads hung, perhaps knowing that they would have to work extra hard to get any point from the match. Albirex, though, always look far more dangerous whenever they bring on Kondo this season, and the diminutive winger immediately caused havoc when he came on for Nicky Melvin Singh at half-time.
Within two minutes of the restart, Albirex earned a corner, and Kondo deftly chipped over the advancing defence line to find an unmarked Tsuboi, who was played onside by Bruncevic. The Japanese still had to spin around quickly, before firing an unstoppable shot home.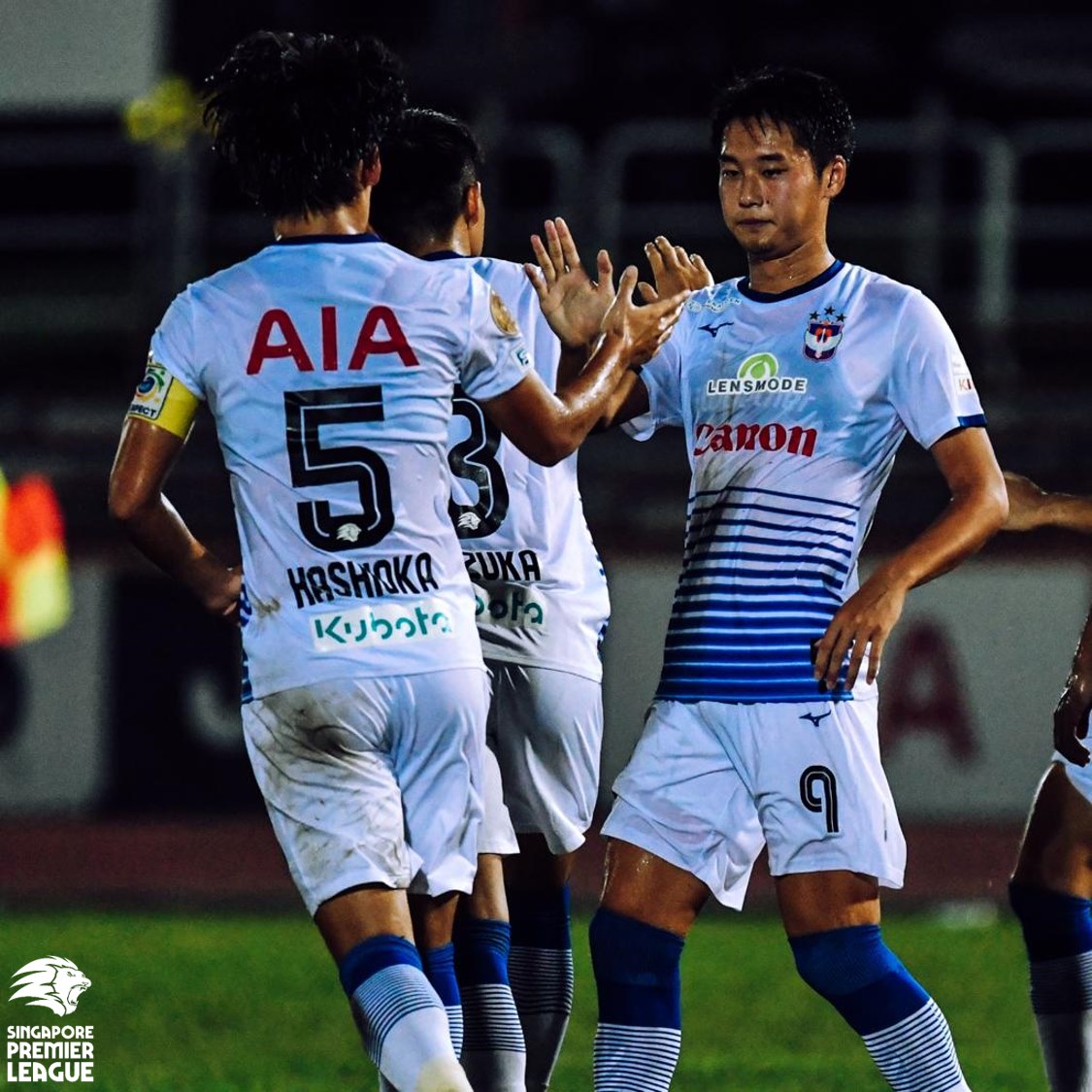 (Photo Credit : Football Association of Singapore)
Six minutes later, following a bungled clearance by the Balestier defence, it was Kondo who got onto the scoresheet, latching on to Ryoya Taniguchi's pass and easily dashing past right-back Fadli Kamis to score from an acute angle. With a 3-0 lead, Albirex eased up and were suddenly caught cold by Balestier. Their former player Shuhei Hoshino, who came on as a substitute in the 55th minute, released Zuzul on the right flank two minutes later, and the Croatian barged past Kunimoto before placing his shot past goalkeeper Takahiro Koga.
Buoyed by the goal, Balestier stepped up a gear in search of an unlikely draw, and Koga had to make a flying save from Krajcek in the 59th minute to maintain Albirex's two-goal lead.
With 83 minutes gone, the match was suspended by the referee for about 10 minutes, as the lights on one of the spotlight towers went out. When play resumed, it was Albirex who found the final goal of the game in the 88th minute, as Tsuboi completed his second hat-trick in as many games, bundling the ball home from close range following Taniguchi's pin-point pass.
With a three-point lead atop the SPL table, Albirex will next head to Our Tampines Hub for a crunch tie with last season's runners-up Tampines Rovers on 8 May. Lion City Sailors, meanwhile, will face Geylang International - who beat bottom-placed Young Lions 4-2 on Sunday - in their next fixture on 9 May.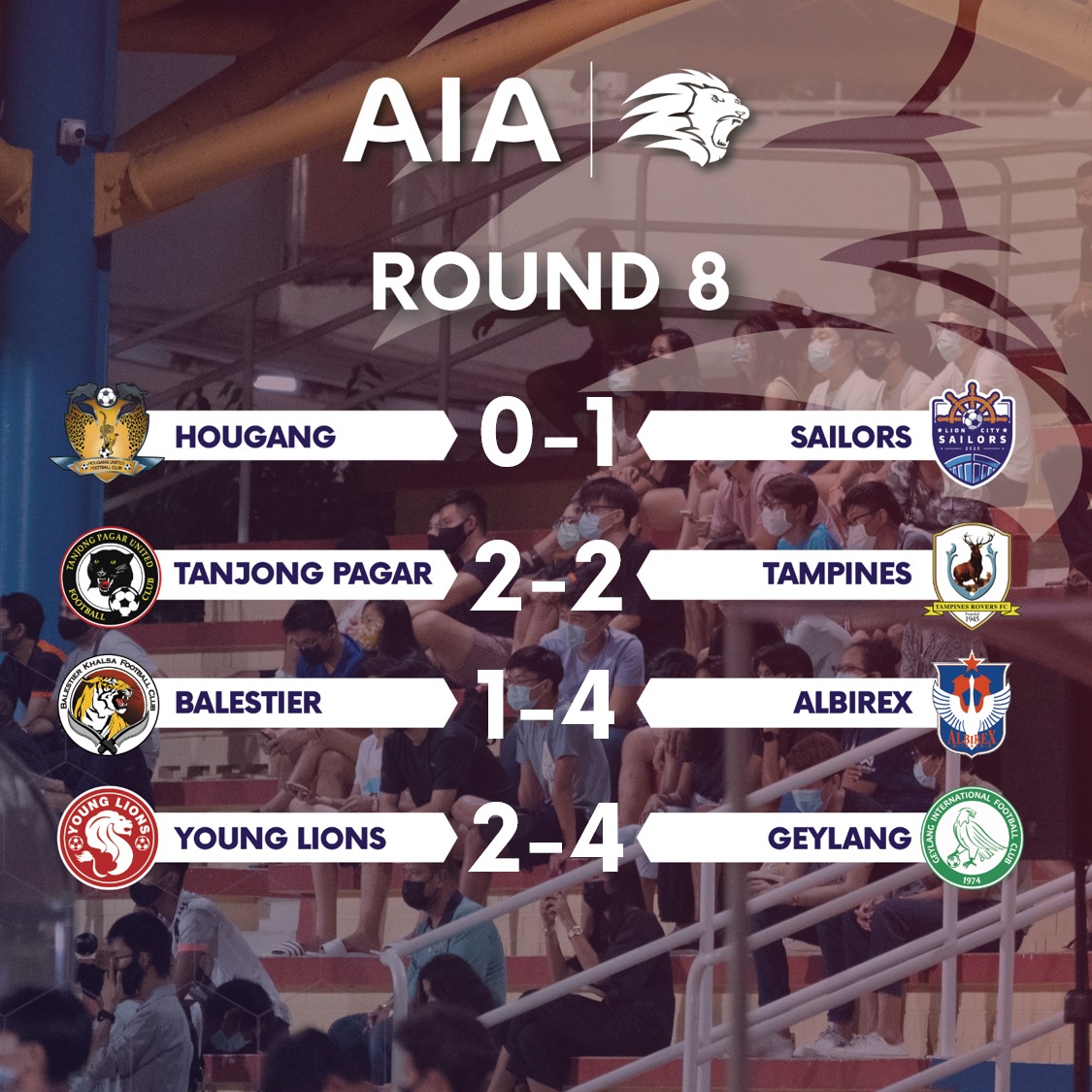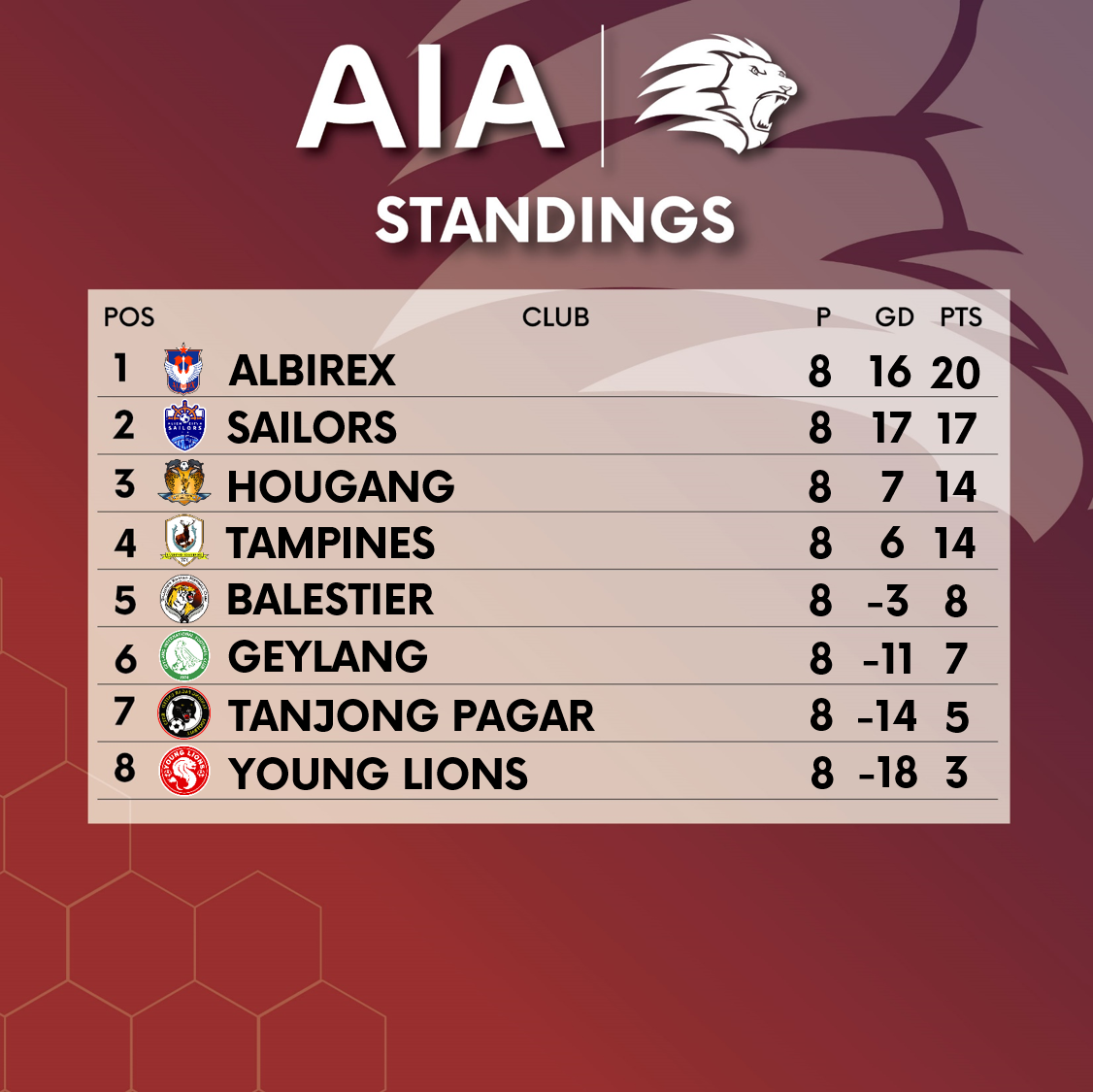 (Graphic images by Football Association of Singapore)
Chia Han Keong is a freelance journalist who has covered both Singapore and international sports extensively for the past 18 years. He was the sports editor of bilingual tabloid My Paper, and has also worked for The Straits Times and Yahoo News Singapore. He has covered four SEA Games (2009, 2011, 2013, 2019), two Asian Games (2010, 2014) as well as the 2008 Beijing Summer Olympics. He counts himself as a massive Liverpool, LA Lakers and Rafael Nadal fan.