SPL : Tanjong Pagar United deliver shocking win over title favourites Albirex Niigata (S) on opening night!
by Circle Stories, on February 25, 2022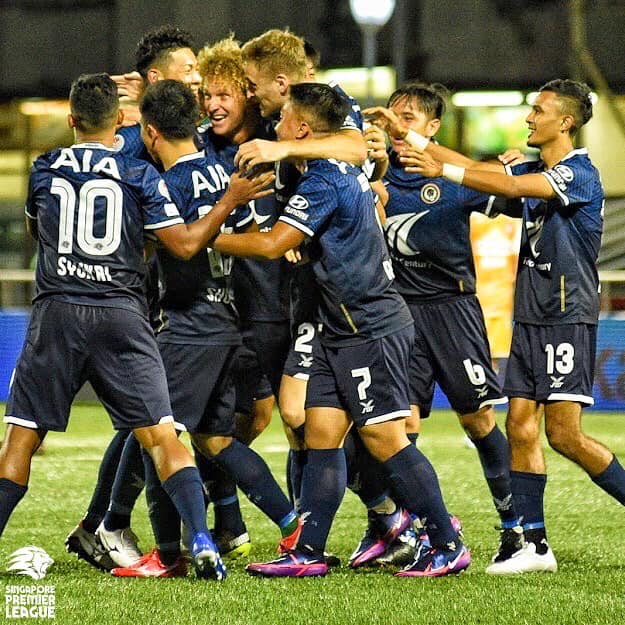 (Tanjong Pagar United FC celebrate opening win of 2022 SPL season. Photo Credit : Football Association of Singapore)
By Chia Han Keong
The first match of the 2022 AIA Singapore Premier League (SPL) began on Friday (Feb 25) with shocks aplenty: a goal inside 50 seconds, a title favourite humbled and a coach's unbeaten streak ended. What a start to the season!
Few fans might have thought Albirex Niigata (S) would have too many problems seeing off Tanjong Pagar United, even though the Jaguars were the only side to have beaten them last season. The White Swans, after all, were champions in 4 of the past 6 seasons, and have had a steady stream of top-notch Japanese players gracing those title-winning squads.
Yet they were a goal down after 47 seconds, two goals down after 10 minutes, and spent the next 80-odd minutes huffing and puffing. But they failed to break down a limited, yet resilient Tanjong Pagar side at the Jurong East Stadium.
When the final whistle blew, the Tanjong Pagar players roared and hugged one another in celebration of a stunning 2-0 victory over last season's runners-up, who were touted in pre-season to mount a stiff challenge to dethrone reigning champions Lion City Sailors.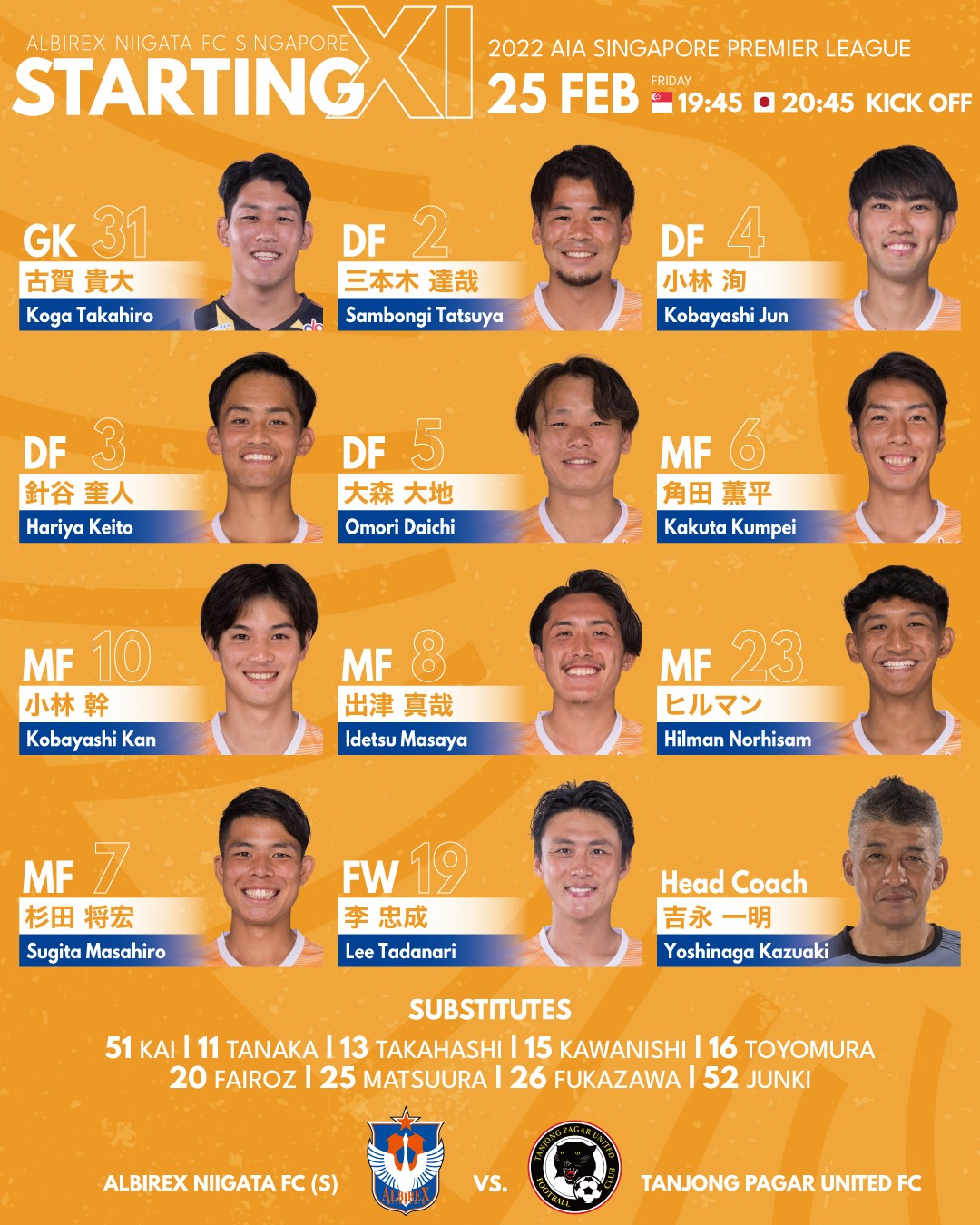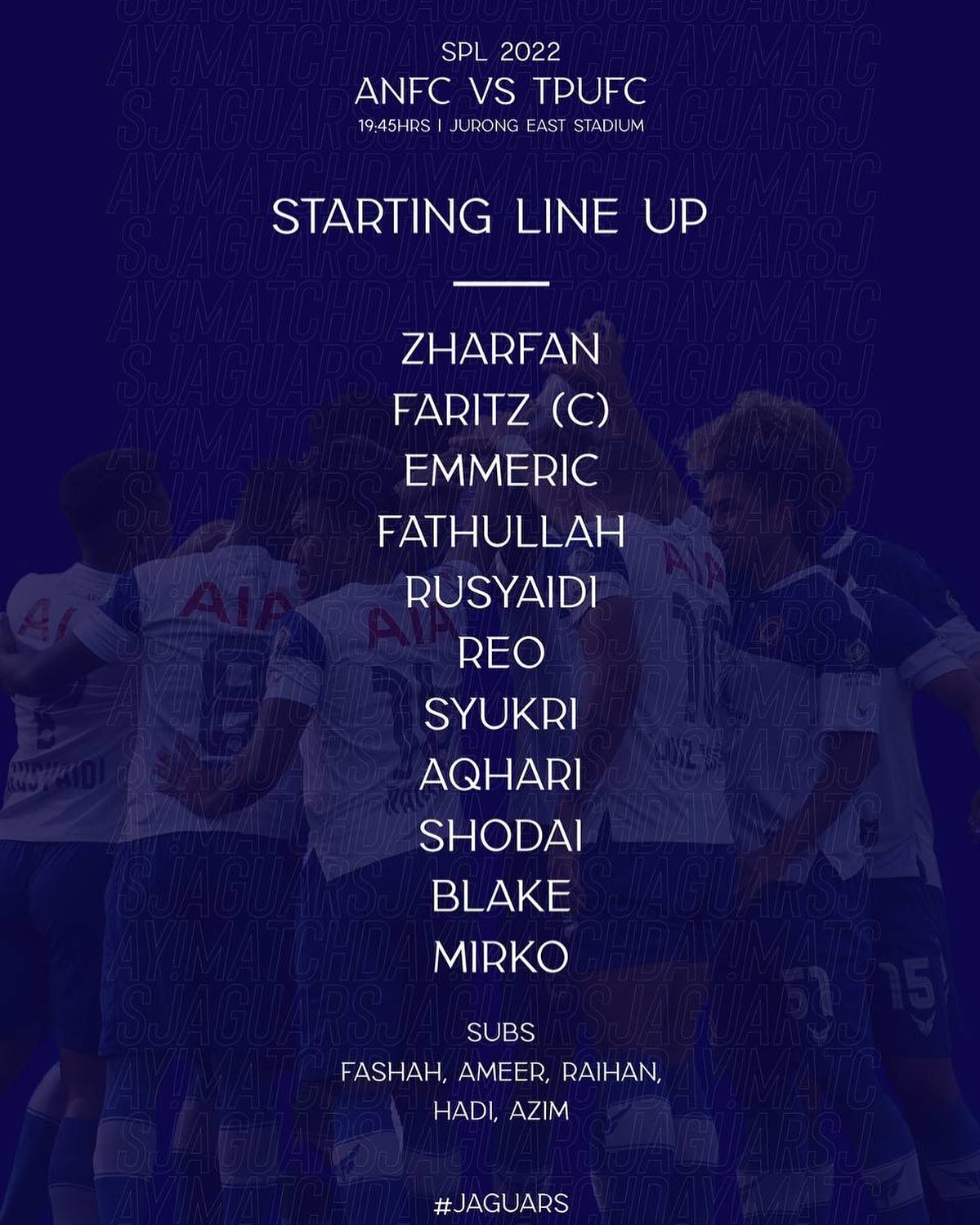 Now while they went 13 matches before being defeated last season, Albirex stumbled in their opening hurdle this time around. In contrast, Tanjong Pagar struggled mightily early last season, taking six matches before even getting their first victory. This time, they were triumphant from the get go.
Amid the humbling defeat, Albirex coach Kazuaki Yoshinaga also saw his proud 35-match unbeaten streak come to an end. The 53-year-old had not lost an SPL game since July 3 2017, as he led Albirex to the 2017 and 2018 SPL title triumphs, going the entire 2018 season unbeaten before departing to take charge of Albirex's parent club.
It was therefore an inauspicious return to the league for Yoshinaga, whose side had already lost the AIA Community Shield curtain-raiser 1-2 to the Sailors last week.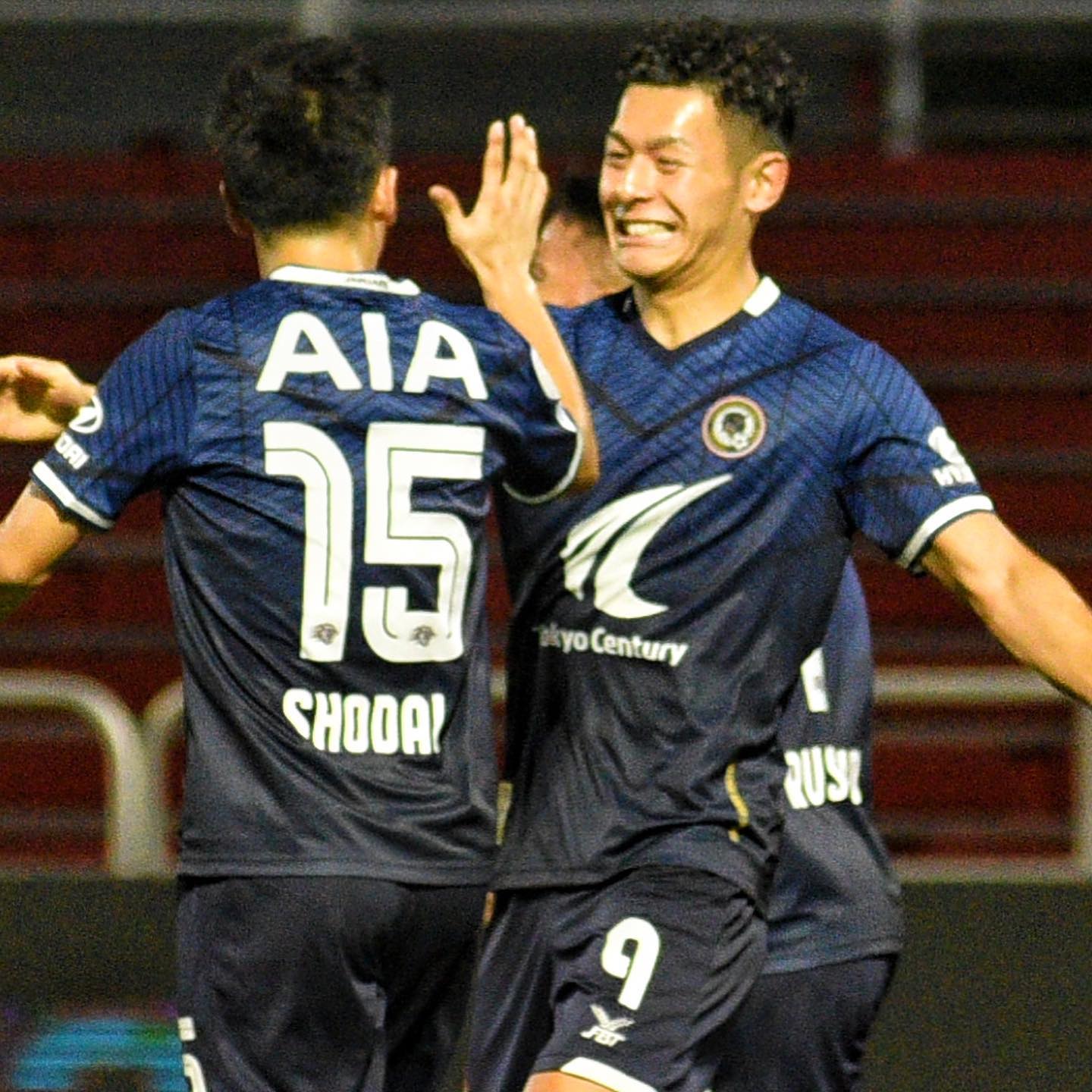 (TPUFC's new winger and former ANFCS star, Reo Nishiguchi. Photo Credit : FAS)
To add further irony, both Tanjong Pagar goals were scored by a former Albirex player. Reo Nishiguchi had been part of the White Swans' title-winning team in 2020, scoring 5 goals along the way. And on Friday night, he marked his return to the SPL by haunting his old club straight from the opening kick-off.
From a long free-kick by captain Faritz Hameed, new midfield signing Mirko Sugic clipped the ball into the box towards Nishiguchi. The 24-year-old forward took one touch, spun around and slammed a low shot past a diving Takahiro Koga and into the net. The match - and the season - was only 47 seconds old.
It was a goal that jolted the crowd and stung Albirex, as they gathered themselves from the shock and began probing for a quick equaliser. But their patient build-up play found no joy in the final third of the pitch, with former Japanese international striker Tadanari Lee frequently crowded out by the Tanjong Pagar defenders.
Meanwhile, the White Swans defence - so robust and stingy last season - struggled to contain Nishiguchi's clever runs. And in the 10th minute, Sugic again made an astute pass into space in front of his Japanese teammate. Again, Nishiguchi took one touch to compose himself, before lifting the ball past an onrushing Koga for the Jaguars' 2nd goal!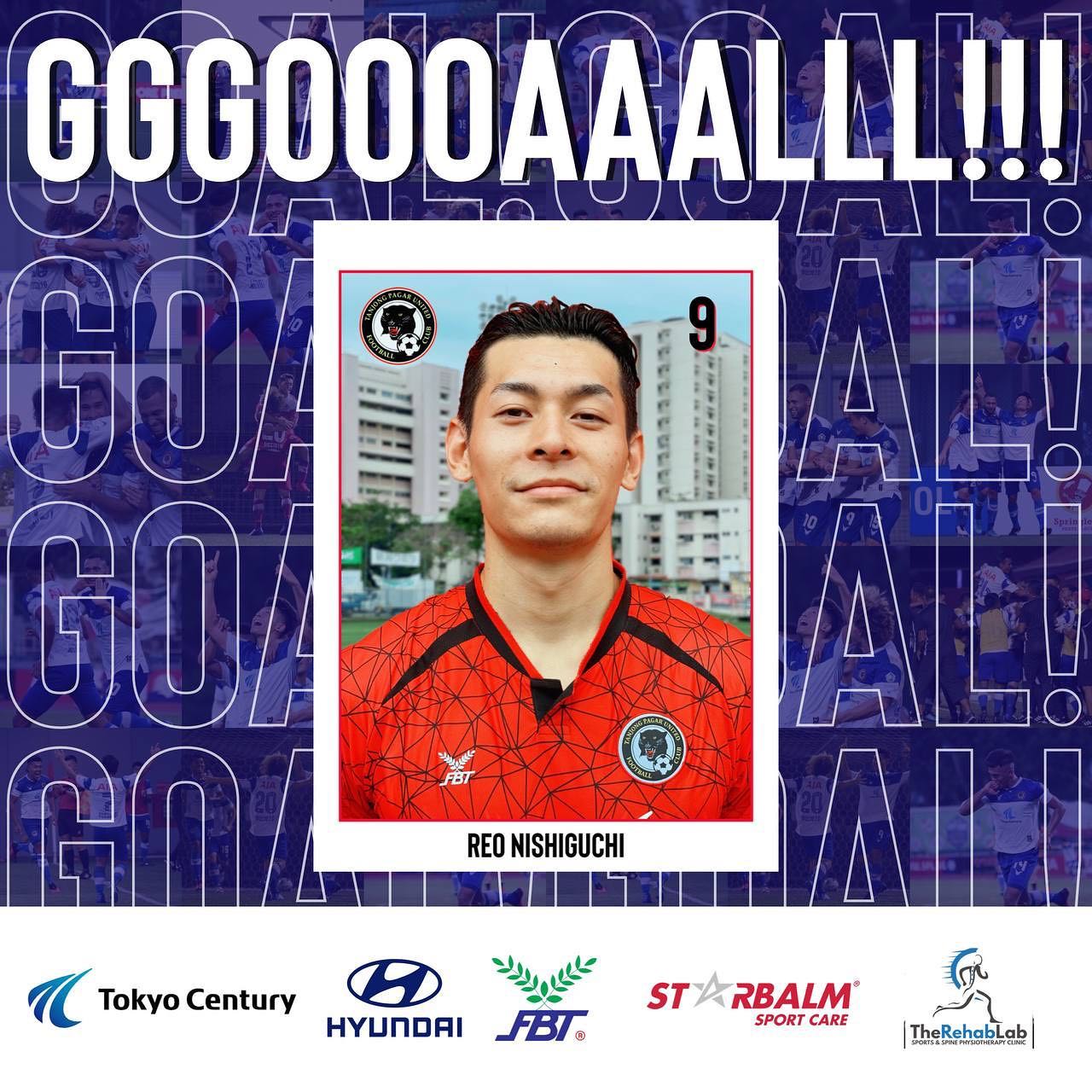 It was a scarcely-believable scoreline that few fans would have predicted. And the Jaguars evidently decided that their 2-0 advantage could be defended for the rest of the match. They sat back, forming two deep defensive lines, seemingly daring Albirex to try and break them down. And the White Swans couldn't. Their crosses went awry, their final pass into the box were repeatedly cleared, and their ideas quickly dried up. This current side seemed short of creativity, with only the diminutive Masahiro Sugita and the veteran Lee offering any sort of flair up front.
The remainder of the match was a constant parade of Albirex players pumping balls into the box, only to see them being easily dealt with. On the rare occasion the ball reached Lee or substitute forward Kodai Tanaka, their headers went wide or over the bar. Captain Kan Kobayashi had perhaps the best chance, but he shot straight at Jaguars goalkeeper Zharfan Rohaizad while completely unmarked in the 51st minute.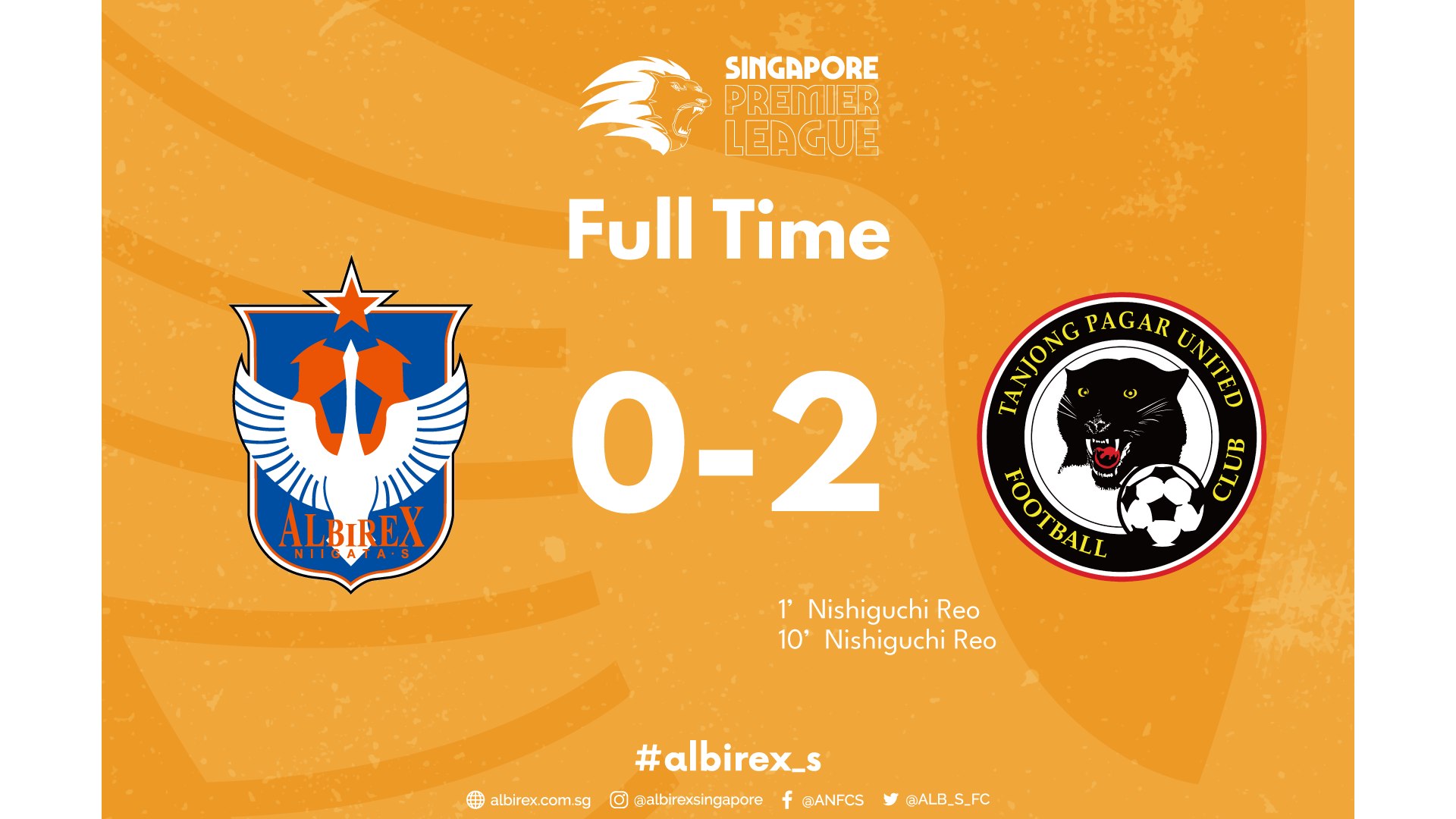 As the minutes ticked away, Albirex players looked increasingly dispirited. The final whistle blew, and it was evident that coach Yoshinaga has plenty to do to shape his team into a title challenging side this season. Meanwhile, Tanjong Pagar proved they will be no pushovers in this campaign, gritting out a memorable victory even with their squad depleted through injuries and Covid-19.
The new SPL season already looks very intriguing!!
Chia Han Keong is a veteran journalist who has covered both Singapore and international sports extensively for the past 19 years. He was the sports editor of bilingual tabloid My Paper, and has also worked for The Straits Times and Yahoo News Singapore. He has covered four SEA Games (2009, 2011, 2013, 2019), two Asian Games (2010, 2014) as well as the 2008 Beijing Summer Olympics and the Tokyo 2020 Olympiad. He counts himself as a massive Liverpool, LA Lakers and Rafael Nadal fan.