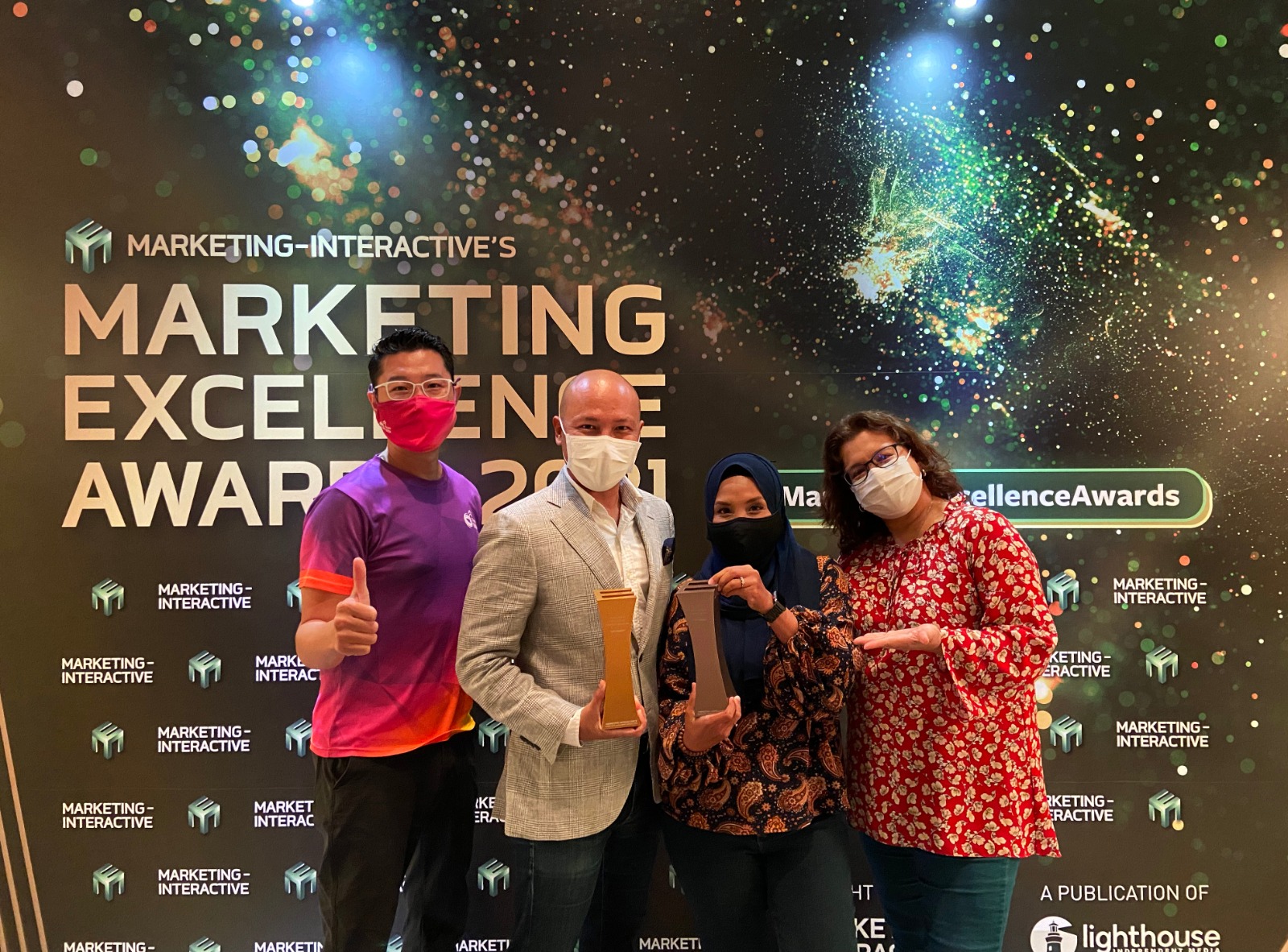 Sport Singapore has won Gold and Bronze in the Excellence in Public Sector/Non-Profit Marketing and Excellence in Viral Marketing categories respectively at the tenth annual edition of the Marketing Excellence Awards.
Both wins were for the campaign/project "Dance of the Nation" Rally by GetActive! Singapore.
Dance of the Nation
The Dance of the Nation rally aimed to not only raise the public's spirits and morale amidst a challenging pandemic backdrop but also stand in as a mass celebratory performance that everyone could partake in. In total, it brought together 470,000 physical participants from pre-schoolers, to youth, and even seniors and a further digital viewership of 4.8 million (with over 2 million coming over the National Day weekend alone)!
Here's to getting our dance on at 2022's rendition of the GetActive! Singapore workout! Stay tuned as we bring you something bigger and better next year!
About the Marketing Excellence Awards
The Marketing Excellence Awards are designed to celebrate, recognise and reward Singapore's outstanding marketing campaigns. It is the premier platform for marketers to showcase their creative excellence, successful strategies and effective delivery.
The champions for 2021 were chosen by an independent judging panel comprised of high-calibre, senior industry experts from reputable brands.
For more information about the latest edition of the Marketing Excellence Awards, click here.
To receive the latest updates on the happenings in the Singapore sports scene, follow GetActive TV on Facebook and Instagram!