STO 2021 Champion Alexei Popyrin : This 1st ATP Tour title victory is for my Family!
by Circle Stories, on February 27, 2021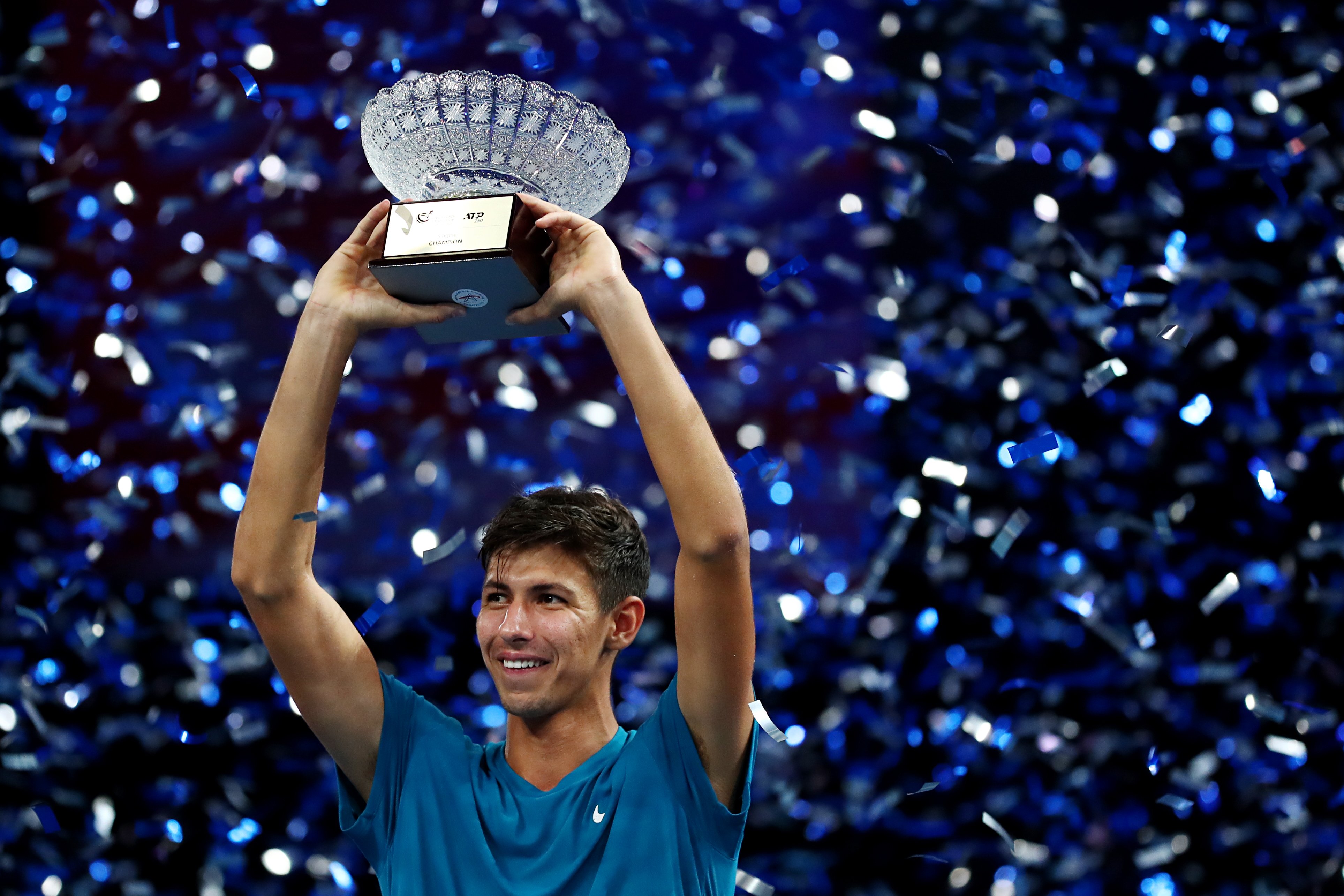 (By Dillon Lim)
The second grand final scheduled for play on Day 7 at the Singapore Tennis Open is the coveted Men's Singles battle. 250 lucky fans gathered to catch the ATP 250 event, in the final match of the inaugural edition of the STO at the OCBC Arena. It sees 4th seed Alexander Bublik from Kazakhstan going up against unseeded Australian, Alexei Popyrin. 23 year old Bublik is the favourite, but he's yet to win after 3 losses in previous ATP Finals appearances. As for Popyrin, today's final in Singapore is his very first and he's looking to take home the prize money of US$25,000.
Popyrin got off to a strong start, holding to love. Bublik followed suit by holding his serve easily as well to level things at 1-1 in no time. Another quick fire hold to love sent the Australian ahead 2-1. A missed volley into the net from Popyrin after an exciting rally, followed by an ace from Bublik, leveled the match at 2-2. The Kazakh shouted "Come on!", after he hit a stunning passing shot at 30-30 the next game to set up break point.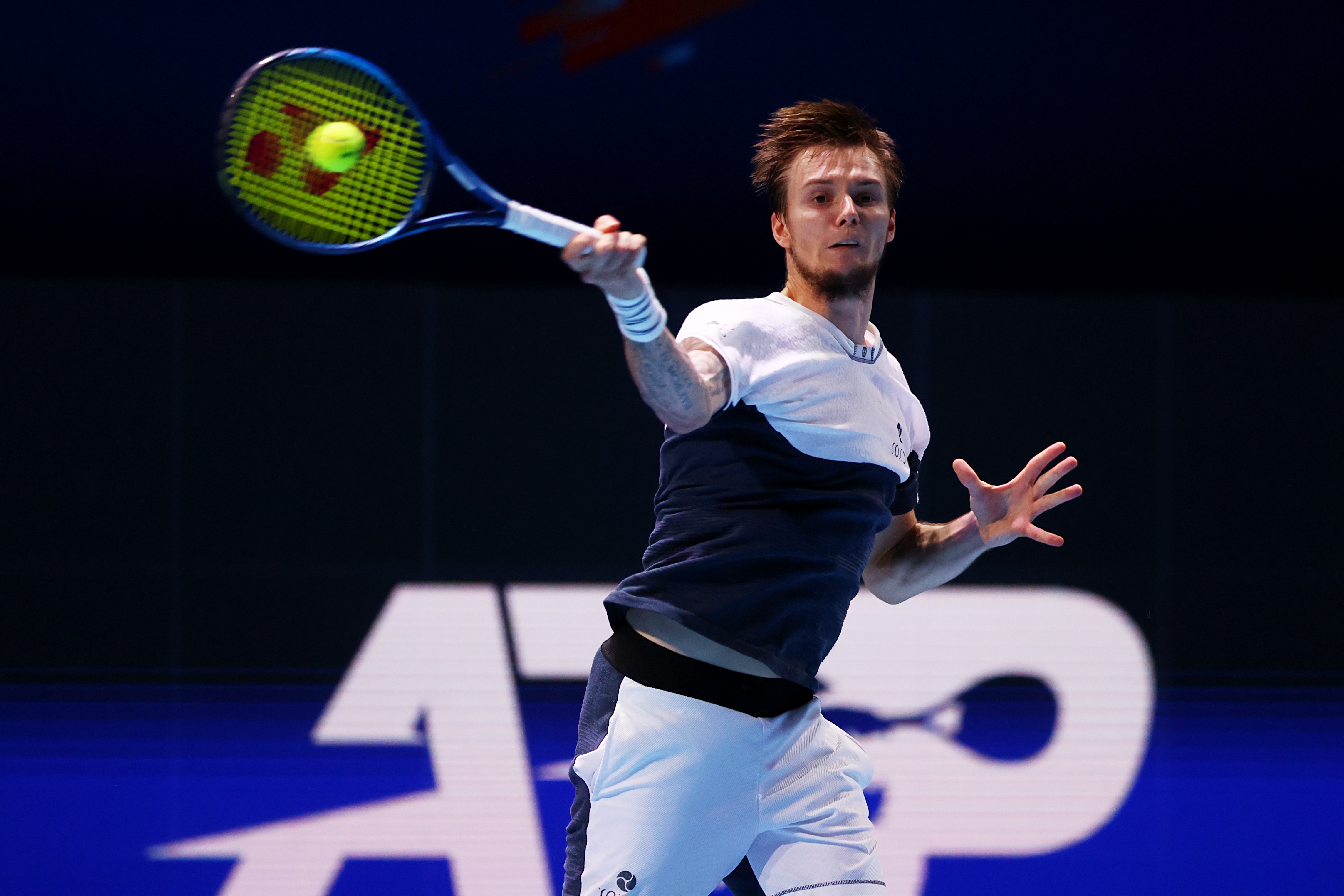 Bublik drew first blood when an unforced error from his opponent gave him the break to lead 3-2. The Australian fought back immediately to lead 15-30 by hitting two winners and striking huge groundstrokes. However, the 4th seed used his big serve to get himself out of trouble and consolidate the break. After both players served out two love games to bring the score to 5-3, in favour of the Kazakh, Popyrin had to serve to stay in the set. Another love game from the young Australian meant that Bublik had to serve for the first set at 5-4. Big serves and relentless hitting from the 4th seed gave the Kazakh the first set 6-4 in just 29 minutes. It was a set of high quality tennis from both players. There were big serves and groundstrokes from the 2 NextGen tennis stars, and they both won 83% of points behind their first serves. but it was Bublik that prevailed in an exciting set of tennis.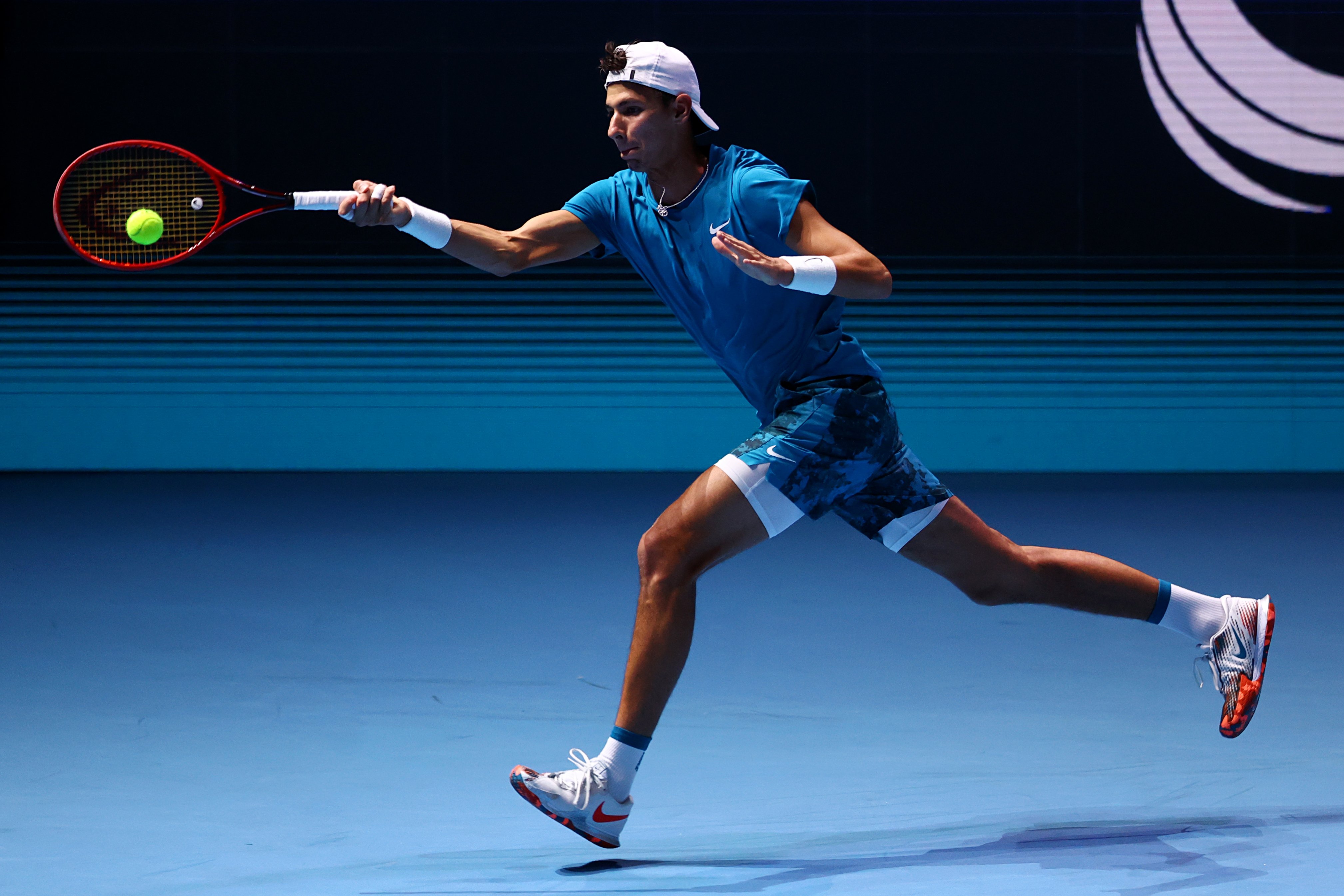 Popyrin gathered himself and started the 2nd set strong with a hold to love. He continued the strong start and swung freely to hit huge returns. A double fault from Bublik on deuce gave the Australian a look at break point for the first time in the match. And the 4th seed missed a drop shot to hand Popyrin the break, as the latter roared to pump himself up. Ranked #117 before the Final, he fired aces and winners to hold to love and raced ahead 3-0 in the set. Popyrin carried on swinging and with a missed drop shot and unforced errors from Bublik, the former took the double break on his third break point. The Australian cruised to a 5-0 lead after holding serve in another love game in under a minute. With the Kazakh appearing to conserve energy for the decider by hitting much slower serves, Popyrin capitalized and closed the second set 6-0 in just 22 minutes. He won 100% of points behind both his first and second serve, with a first serve percentage of 83% and converting 3/5 break points.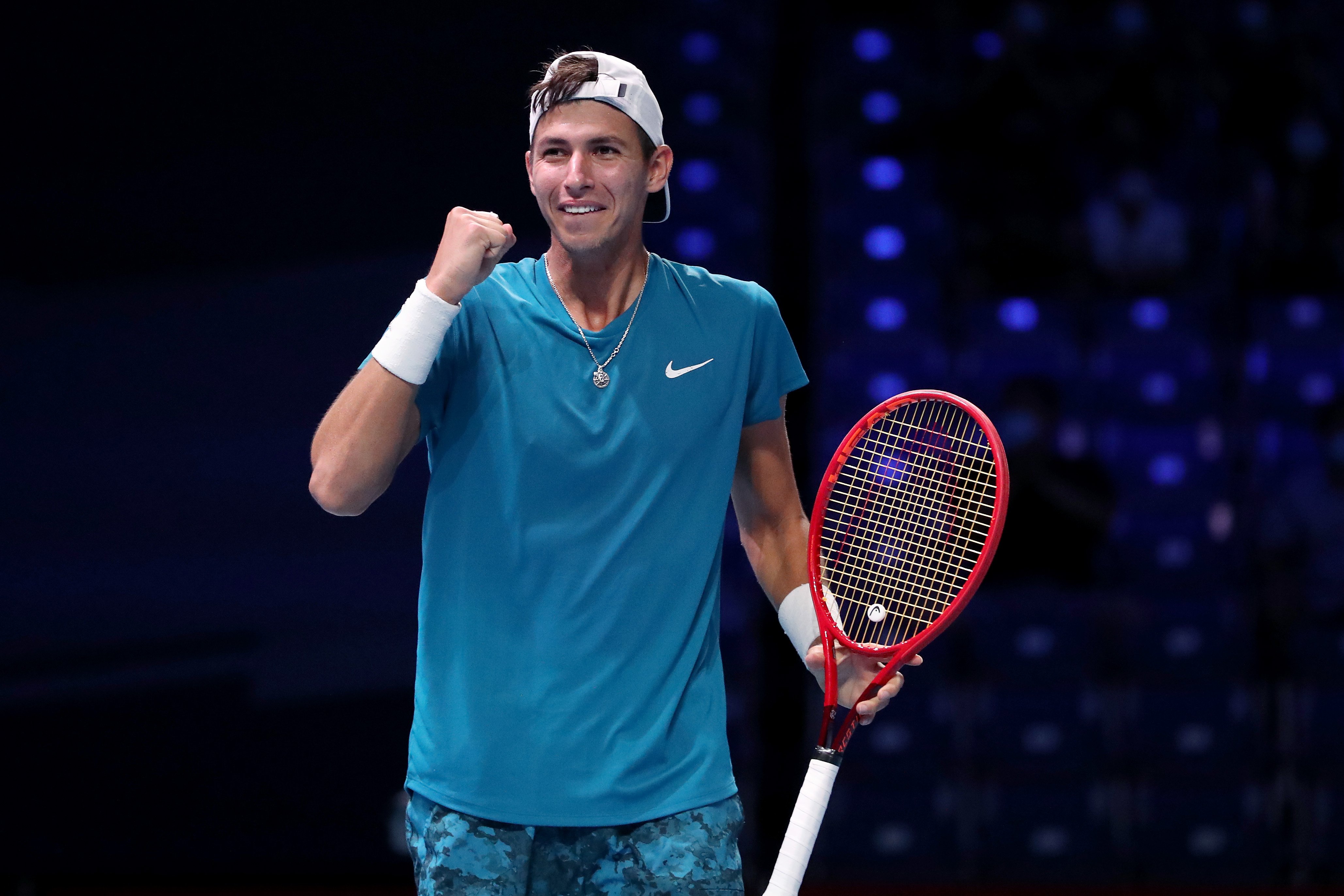 The Australian carried on the momentum into the 3rd set by holding his serve to love in the first game. His opponent though, turned on his focus and equalized quickly for 1-1 with a beautiful drop shot. After winning his fifth consecutive service game to love, Popyrin moved ahead 2-1. Both players look dialed in at this point. The Australian almost hit the shot of the match and possibly the tournament, when he narrowly missed a tweener lob over his opponent. Bublik then held serve for 2-2 despite looking visibly frustrated and agitated. A stunning forehand winner from Popyrin closed his 7th straight game and 10th game on his serve without dropping a point.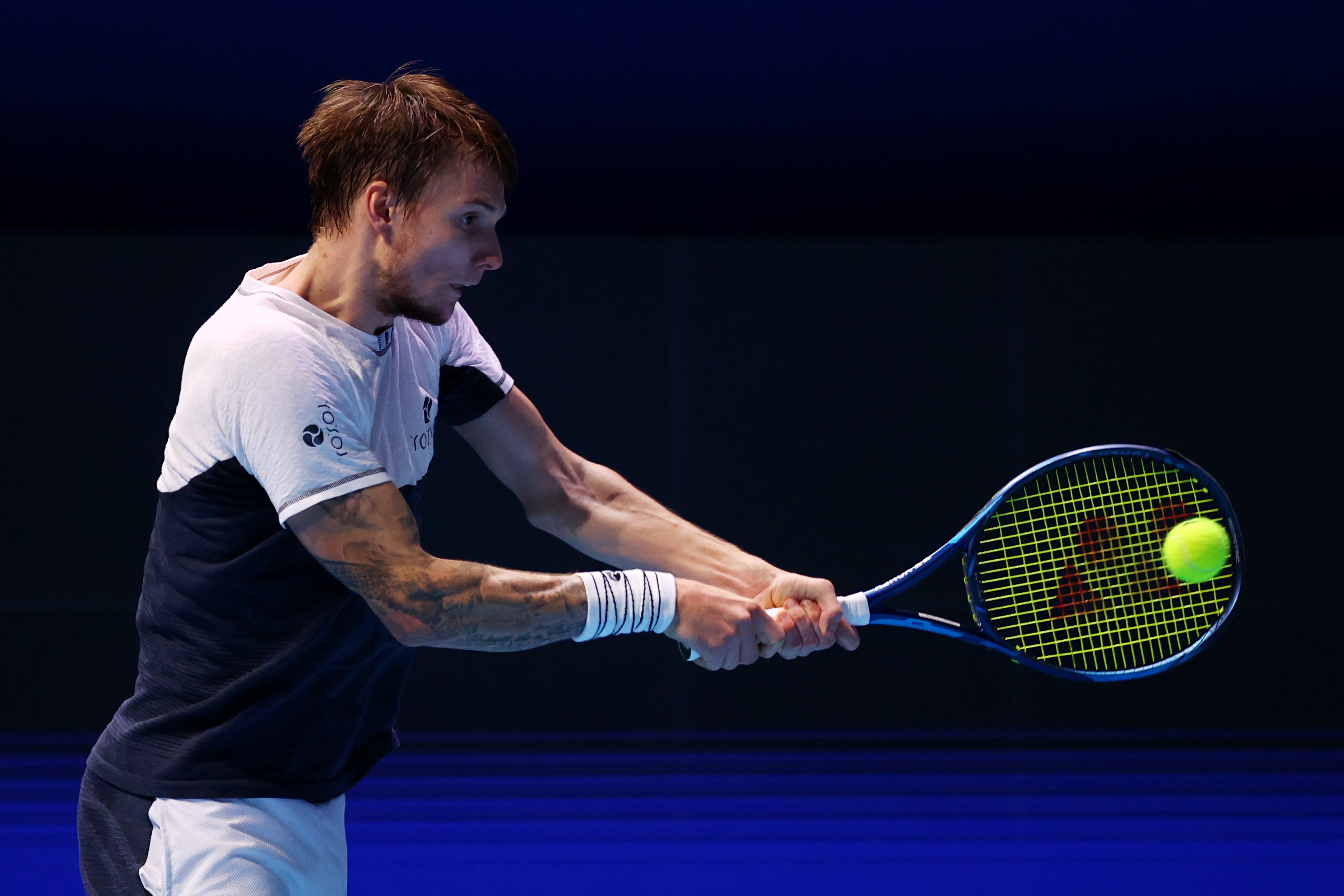 The next game saw Bublik shouting in frustration and Popyrin found the net on two of his break points. On the third break point, the 4th seed showed his fearlessness and fired a 217km/h second serve to save it. Two consecutive double faults followed to give Popyrin the break on his 4th break point for a 4-2 lead. With everything from power to touch working for the Australian, he held easily to move one game away from capturing his first ever ATP Tour title. But to his disbelief, Bublik faced yet another shot from his opponent which clipped the line and shook his head. Shortly after hitting a return winner, Popyrin got his first look at a match point. A double fault from the Kazakh gave the title to the young Australian. After 1 hour and 24 minutes, Popyrin came out on top with a brilliant display, 4-6, 6-0, 6-2. The newly crowned champion fired 11 aces, won 94% of points behind his first serve, 76% behind his second and converted 5/10 break points en route to victory.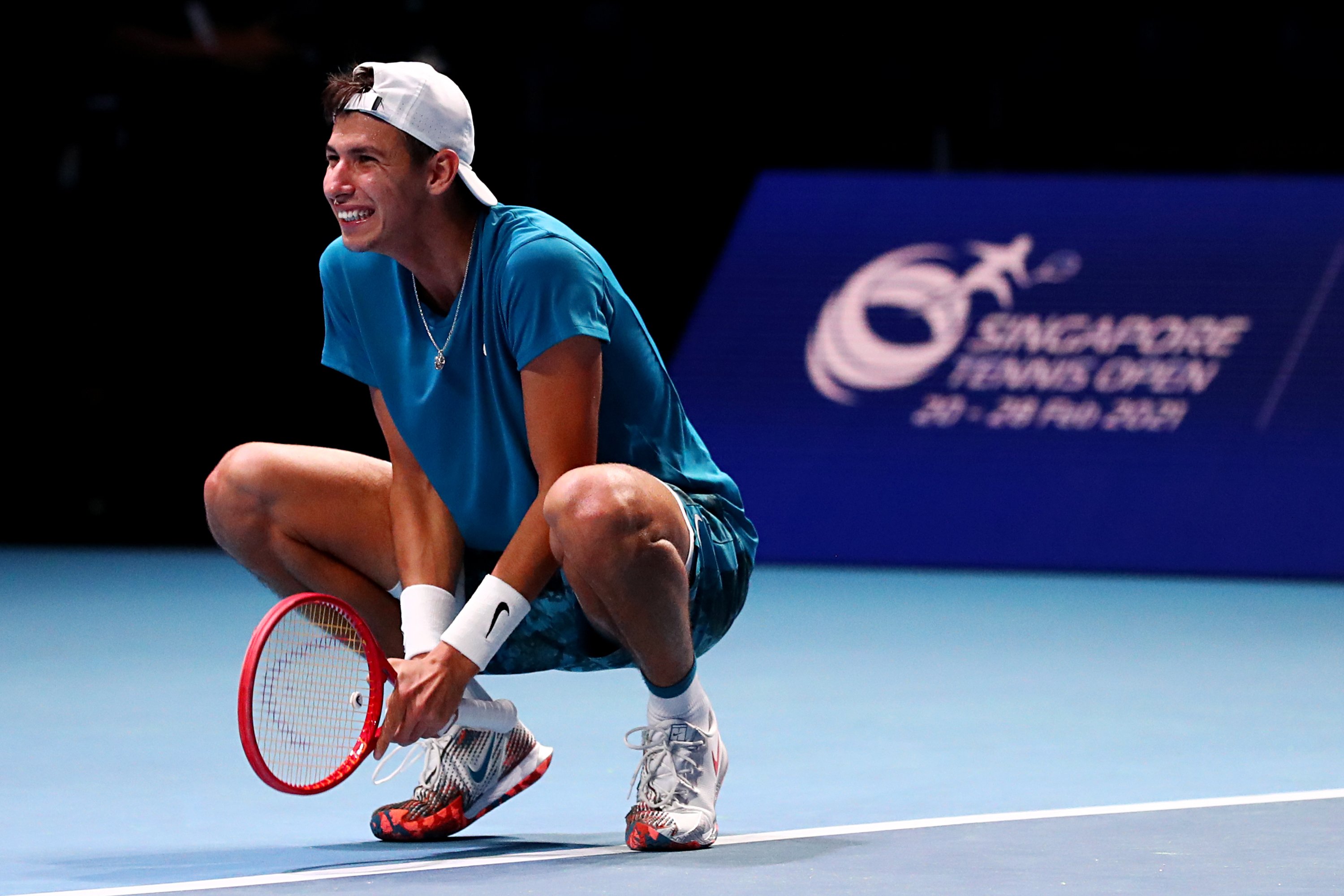 Alexei Popyrin captures his first ever ATP title in Singapore and his career ranking rises from 117 to a new high of 82 on the Tour standings. After the match, Bublik said "Singapore did a great job in organising this event in such a short time. And I thank everyone who was involved. As for Alexei, Congratulations...1st Final and 1st title win. You can only get better from here. And I wish you a great season ahead and hope to see you again in another final!".
21 year old Popyrin in his speech said, "I will always remember Singapore for this historic moment in my life. This title is dedicated to my family for all of the sacrifices they made, to get me (here) to this point of my career. To my Physio (Francois) who doubled up as my Coach this week, Thanks very much as well to you and my team overall. To "Sascha", you played so well the whole week, "killing" your opponents all the way, so much so that I was scared after watching you in yesterday's semi-final. Meanwhile once again, Thank You Singapore for keeping us all safe and putting on a great tournament in just under 1 month!"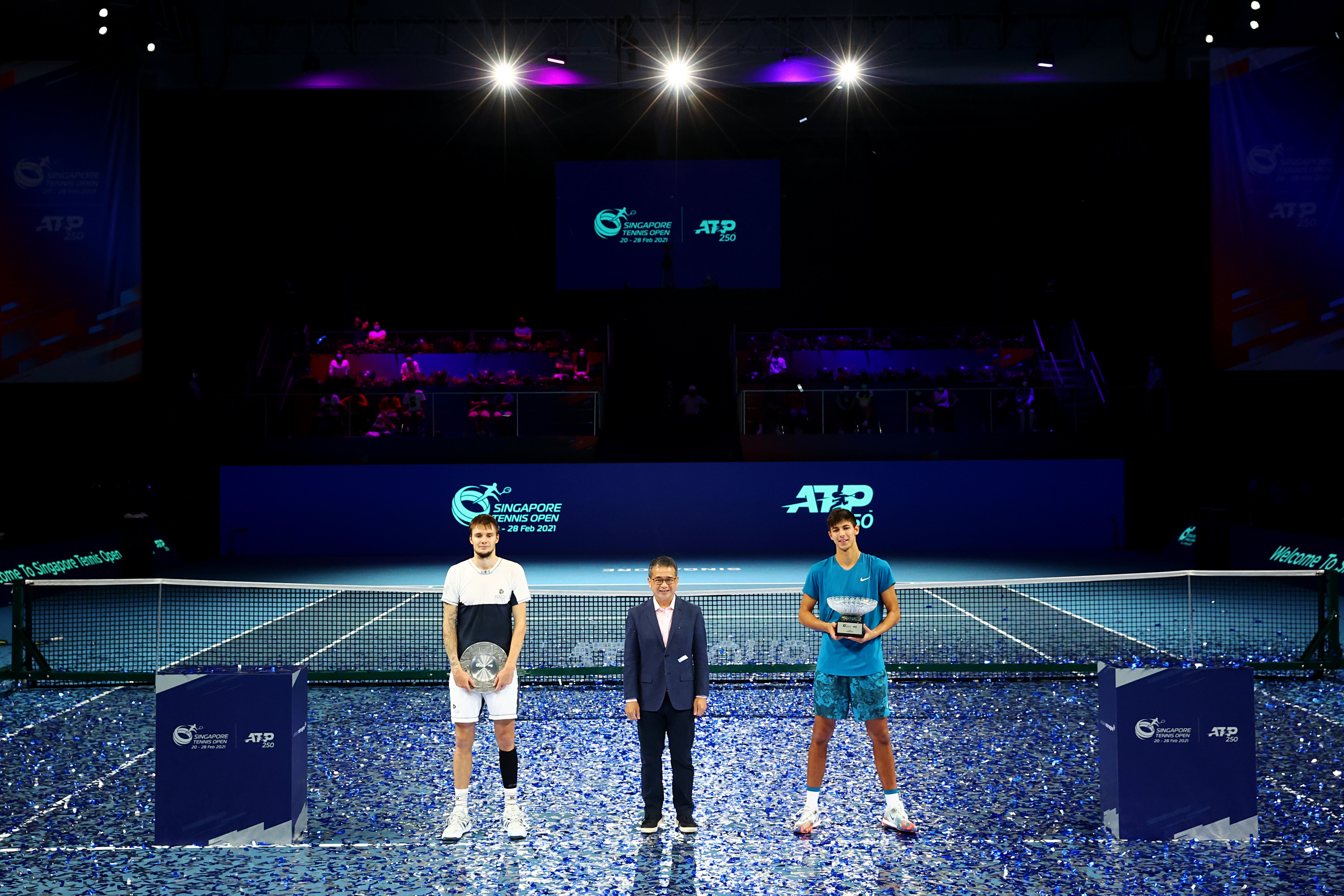 (Edited by Raj Kumar)
Dillon Lim is in his final year of university. He enjoys playing tennis and has been in love with the game since he was a kid. The 23 year old used to play competitively for Raffles Institution and was in the junior national training squad before leaving to study in the UK. And he still plays for his current university. Off the court, Dillon enjoys watching tennis matches and always keeps up with the very latest tournaments.
For encore (repeat) match streaming weblinks, and more stories from the Singapore Tennis Open 2021, visit hub.tennis
For the latest Singapore Tennis Open updates on the go, follow us on Telegram
Related Events & Programmes