STO 2nd seed Millman in shocking Rd of 16 exit, no thanks to wildcard, Ebden!
by Circle Stories, on February 24, 2021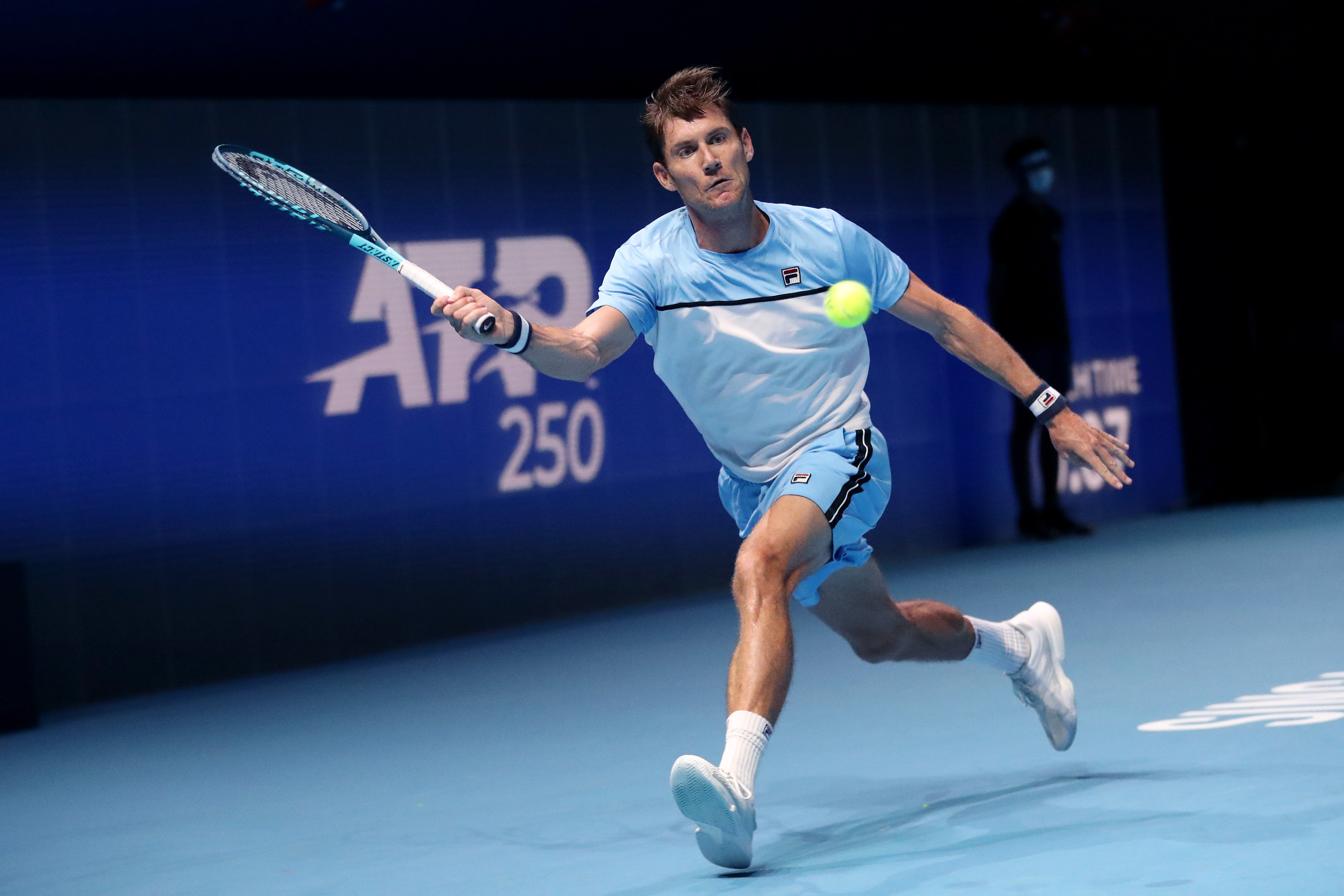 By Shaheed Alam
Day 4 of the Singapore Tennis Open saw two Australians on court for the 2nd time in their respective ATP Tour careers. It was the clash between the favourite and tournament 2nd seed John Millman versus the wild card entry, Matthew Ebden. Both met numerous times in Challenger and Futures Matches, with their last ATP tour meeting 10 years ago, Down Under. And that encounter saw Ebden winning in three tough sets at the Brisbane Open in 2011
Switching over to the OCBC Arena this evening and in the first set, Ebden who has reached a career high ranking of 39 in 2018, got off to a flying start as he broke Millman's serve in the third game. The underdog was looking confident in his second match in Singapore, after beating India's Yuki Bhambri 6-3, 7-6 in the earlier round. This was a stark contrast to Millman, who received a bye in the opening round, and looked nervous in his first Singles match in the Lion City.
Millman did however, put pressure on Ebden's service game at 3-2. But after a lengthy service game, 33 year old Ebden managed to close out the game with a brilliant serve and volley winner to march ahead with a 4-2 lead. It was clear to see that it was not Millman's best day on court as seen by his string of unforced errors. This allowed his compatriot to easily hold his serve throughout the set, gaining him the chance to serve for the set at 5-4. Another lengthy game with the 31 year old and having the opportunity to break back, Ebden held his nerve to close out the first set 6-4 in 41 minutes. That's after the No 2 seed, who yet again committed two backhand unforced errors to hand the opening set over to his fellow Australian.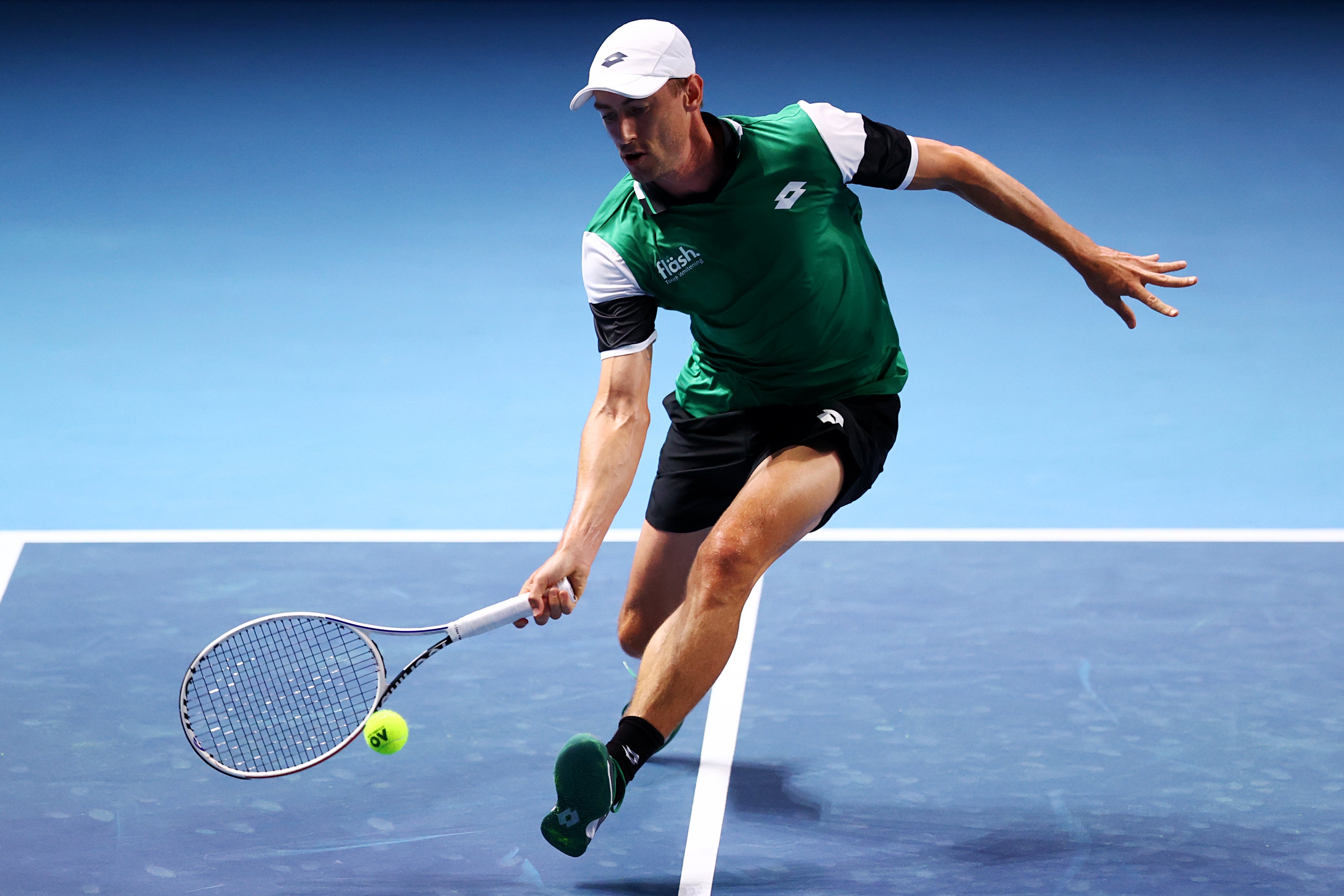 In the 2nd set, Ebden continued where he left off by breaking Millman's serve in the very first game, with a string of unforced errors from "The Mailman's" racket. At 2-0, Ebden hit a magnificent forehand passing shot, earning himself a double break of serve to gain utter control in the set. The STO wildcard who's been showcasing brilliant all-rounded tennis with powerful groundstrokes and a neat net-game, comfortably held his serve to stretch out to a 4-0 lead. With each player holding their own serve, Ebden was on the verge of victory as he put pressure on Millman's serve at 5-1. And the tournament's biggest upset was completed when the 2nd seed served back-to-back double faults, which handed the victory to his compatriot who is 277 spots lower in ranking.
Ebden played a consistent front foot tennis game which saw him hit multiple winners from the back of the court as well as finishing points at the net. In 1 hour 12 minutes, Ebden came through with an impressive score of 6-4, 6-1. He will be looking to continue his form as he meets yet another fellow Aussie, Alexei Popyrin, in the quarterfinals tomorrow.
(Edited by Raj Kumar)
Shaheed Alam is currently, Singapore's Number 1 Men's Tennis player. He became part of the national TeamSG setup at the age of 16 in 2014. And he's the first Singaporean Male ITF Junior Singles title winner. His playing resume includes 6 Davis Cup tournaments and 3 SEA Games campaigns. As the top-ranked Singaporean on the ATP Tour, he's the current holder of 12 National Titles. Shaheed's also a SportSG Ambassador and 20 Feb 2021, marked his debut at a ATP Pro Men's Tour event - the Singapore Tennis Open!
For live streams, schedules and more stories from the Singapore Tennis Open 2021, visit hub.tennis
For the latest Singapore Tennis Open updates on the go, follow us on Telegram
Related Events & Programmes