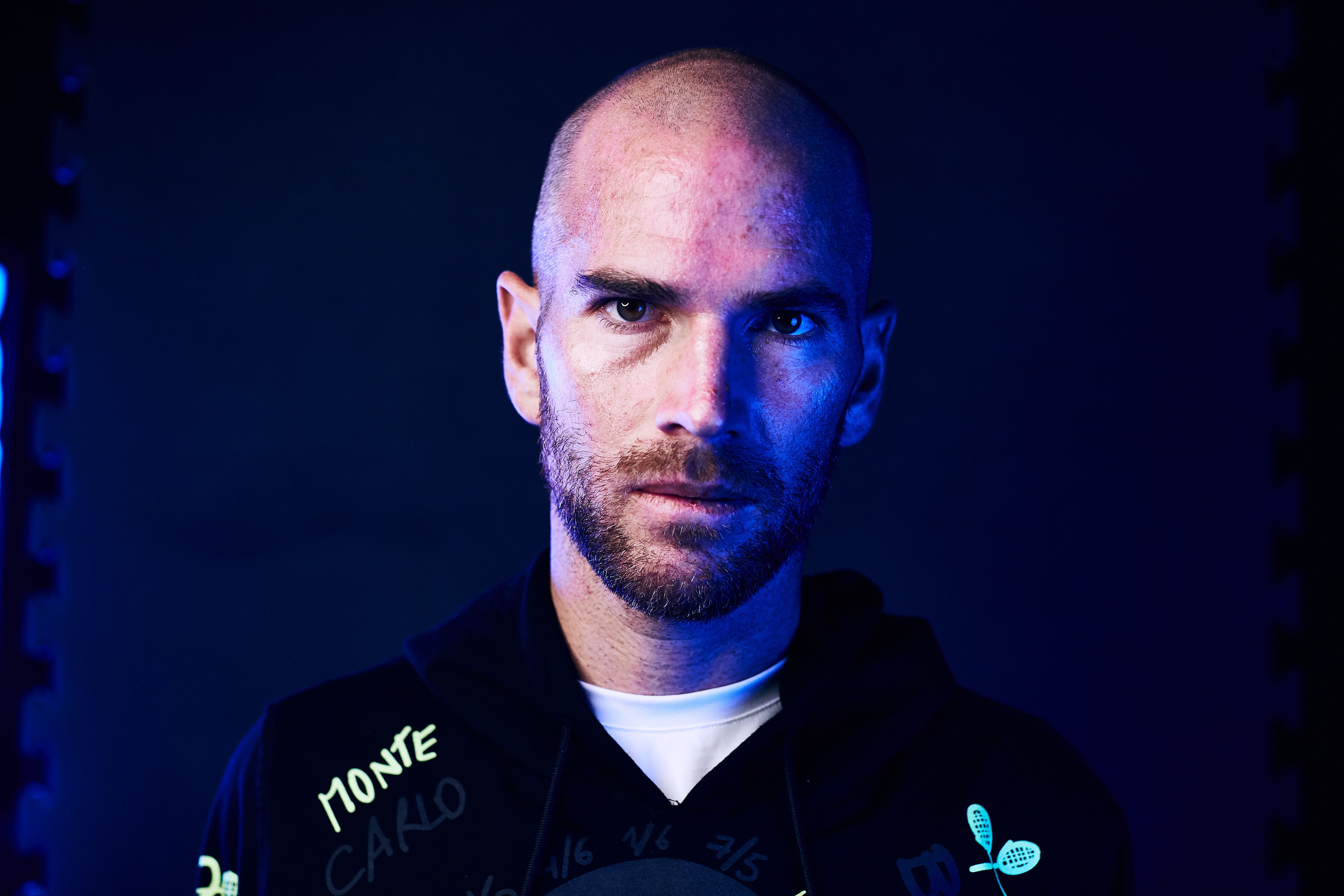 By Dillon Lim
Adrian Mannarino is a French professional tennis player, born in Soisy-sous-Montmorency. He is 32-years-old and is currently ranked 35 by the ATP Tour with a career high ranking of 22. He plays left-handed with a two-handed backhand and stands at 1.80m.
Mannarino picked up the tennis racket at the tender age of 5 and grew up admiring Marcelo Rios. He considers his volleys to be his best shot and he enjoys playing on all surfaces.
He has an unique playing style that is rarely seen in modern tennis, where he has compact strokes, takes the ball very early and hits it flat, along with great court movement and anticipation. Mannarino also has good hands and is dangerous at the net. His top-notch volleys helped him and his partner reach the semi-finals in the 2016 Australian Open Doubles event.
Not known to many, the Frenchman's career has been plagued with injuries. He had a serious knee problem several years ago, but his most serious injury came in the form of a mysterious pain in his left hand that made him change his forehand grip and swing to save his career. Specialists couldn't not find the cause of the pain and one even told him to forget about tennis. Being the fighter that he is, he took a three month break and worked on his new forehand. The change does not give him anymore pain and the French lefty himself said the new grip works better for his game.
Throughout his career, he has reached the 3rd Round of the Australian Open twice, the 2nd Round of the French Open three times, the 4th Round of Wimbledon four times and the 3rd Round of the US Open three times. Mannarino also has 1 ATP Tour title which he won in 2019 in Rosmalen on grass as well as being the runner-up on nine other occasions.
His biggest career win came in 2017 in Tokyo where he defeated World No. 5, Marin Cilic, to reach the final. Besides that, he also has victories over top players such as Stan Wawrinka, Daniil Medvedev, Matteo Berrettini and Stefanos Tsitsipas.
In late 2017, he began working with a new coach, Jean-Christophe Faurel, who helped Mannarino improve his temper on and off the court. The improved mindset and better understanding of the game propelled the Frenchman to a career high ranking of No. 22 in early 2018. The following year, he won his first ATP title even though he had to pull out of tournaments earlier in the year due to injuries.
In 2020, Mannarino did not have a great start but found his form towards the end of last season to finish strong with a final in Sofia. Despite bowing out of the Australian Open to Alexander Zverev in straight sets last week, the 32 year old defeated two worthy opponents, Dennis Novak and Miomir Kecmaonovic, also in straight sets in the opening two rounds. And with more than a week's rest, you can be sure the Singapore Tennis Open's top-ranked player, will give his best and put on a great show at the OCBC Arena next week in the Lion City!
(Edited by Raj Kumar)
Dillon Lim is in his final year of university. He enjoys playing tennis and has been in love with the game since he was a kid. The 23 year old used to play competitively for Raffles Institution and was in the junior national training squad before leaving to study in the UK. And he still plays for his current university. Off the court, Dillon enjoys watching tennis matches and always keeps up with the very latest tournaments.
For live streams, schedules and more stories from the Singapore Tennis Open 2021, visit hub.tennis
For the latest Singapore Tennis Open updates on the go, follow us on Telegram
Related Events & Programmes