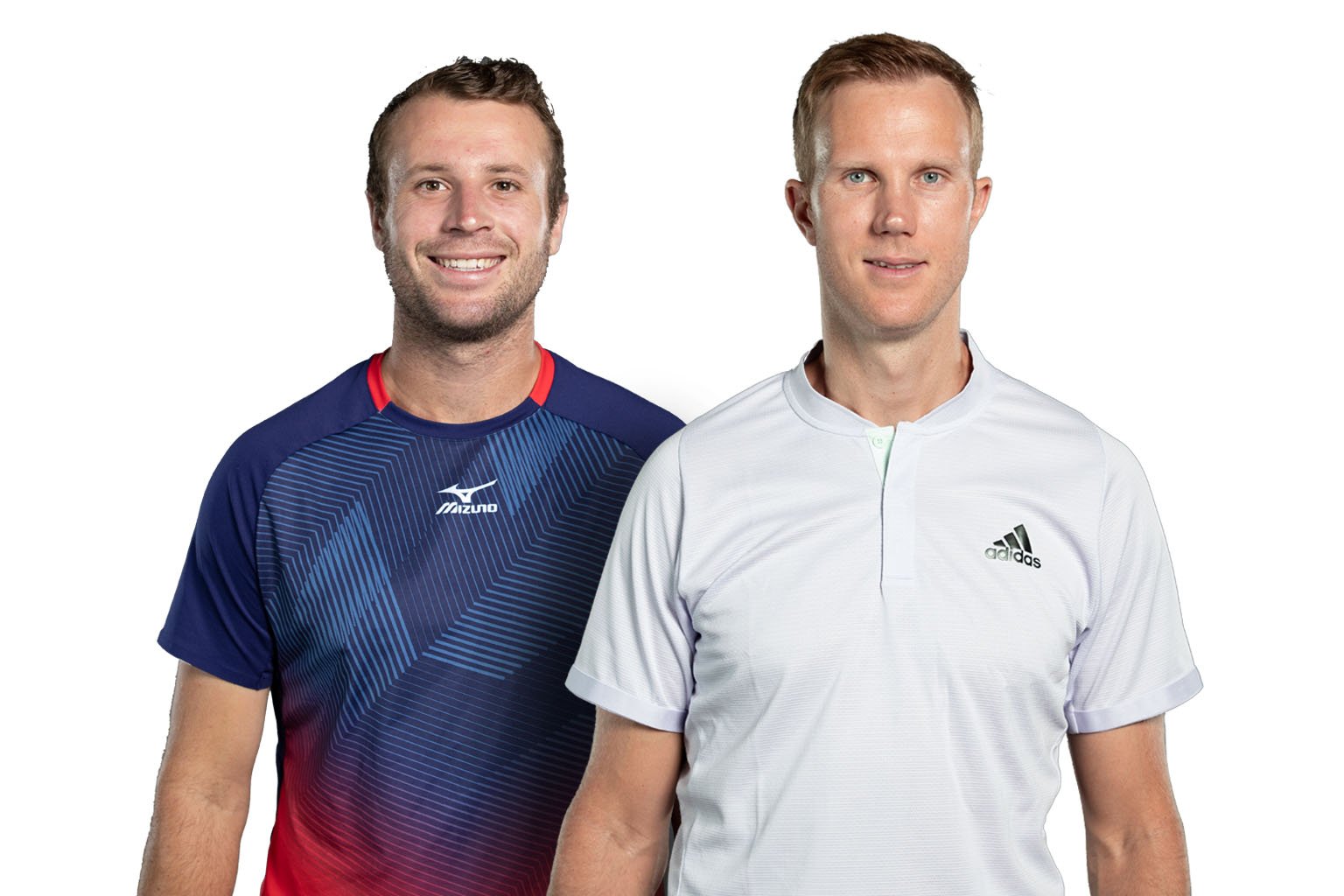 By Dillon Lim
Dominic Inglot is a British professional tennis player, born in London. He is 34 years-old and is currently ranked 60 by the ATP Tour with a career high ranking of 18. He's a doubles specialist and is nicknamed "Dom the Bomb" due to his big serve. He plays right handed with a one-handed backhand and stands at 1.98m. The Brit not only has 14 ATP World Tour doubles titles and 5 ATP Challenger Tour titles to his name, but is a Davis Cup champion as well.
He also reached the semifinals at both the US Open in 2015 and Wimbledon in 2018, along with reaching the quarterfinals of the Australian Open thrice in 2014, 2015 and 2018 respectively. Besides this, the Brit had a successful university tennis career, winning the NCAA Men's Doubles Championship and a silver medal at the World University Games. Inglot grew up admiring Pat Rafter and Greg Rusedski. His favorite shots are the serve and drop volley while his favorite tournament is Wimbledon and his favorite surface is Clay.
Luke Bambridge is a British professional tennis player, born in Nottingham. He is 26 years-old and is currently world ranked #64 (with a career high ranking of 41). He too is a doubles specialist. Bambridge plays right handed with a two-handed backhand and stands at 1.91m. He has 2 ATP Tour doubles titles, 7 ATP Challenger Tour doubles titles and 20 ITF doubles titles to his name. The Brit also reached the quarterfinals of the US Open in 2019.
In 2011, Bambridge was also part of the top seeded Great Britain team that won the Junior Davis Cup. He grew up admiring Roger Federer. His favourite shot is the forehand, his most fancied tournament is Wimbledon and his ideal playing surface is Indoor Hard, which is the surface that the Singapore Tennis Open is being played on.
The partnership of Dominic Inglot and Luke Bambridge is still fresh and just began in 2021 with losses in the Round of 16 at both the Delray Beach Open and the Adelaide International. And at the recent Australian Open, the duo fought hard and won a tough 3-setter against Aljaz Bedene and Jiri Vesely, with all 3 sets reaching a tiebreak. But in the next round, they lost in 2 close sets to the ninth seeded duo of Filip Polasak and Ivan Dodig, who are currently in the Doubles final later today at Melbourne Park.
Despite the early exit in Melbourne though, the British duo can use it as a chance to get some much needed rest after a long period in Australia, find their form in practice and grow a stronger partnership before coming to Singapore.
As the Singapore Tennis Open is played on Indoor Hard courts, Inglot will be able to take advantage of his big serve as huge servers can be more aggressive on their serves indoors while Bambridge, who's favourite surface is Indoor Hard can thrive here. The latter will certainly be looking to make amends, after just having lost yesterday at the OCBC Arena in straight sets to Thai-Son Kwiatkowski, in a Singles qualifying match encounter.
(Written by Dillon Lim and Edited by Raj Kumar)
Dillon Lim is in his final year of university. He enjoys playing tennis and has been in love with the game since he was a kid. The 23 year old used to play competitively for Raffles Institution and was in the junior national training squad before leaving to study in the UK. And he still plays for his current university. Off the court, Dillon enjoys watching tennis matches and always keeps up with the very latest tournaments.
For live streams, schedules and more stories from the Singapore Tennis Open 2021, visit hub.tennis
For the latest Singapore Tennis Open updates on the go, follow us on Telegram
Related Events & Programmes