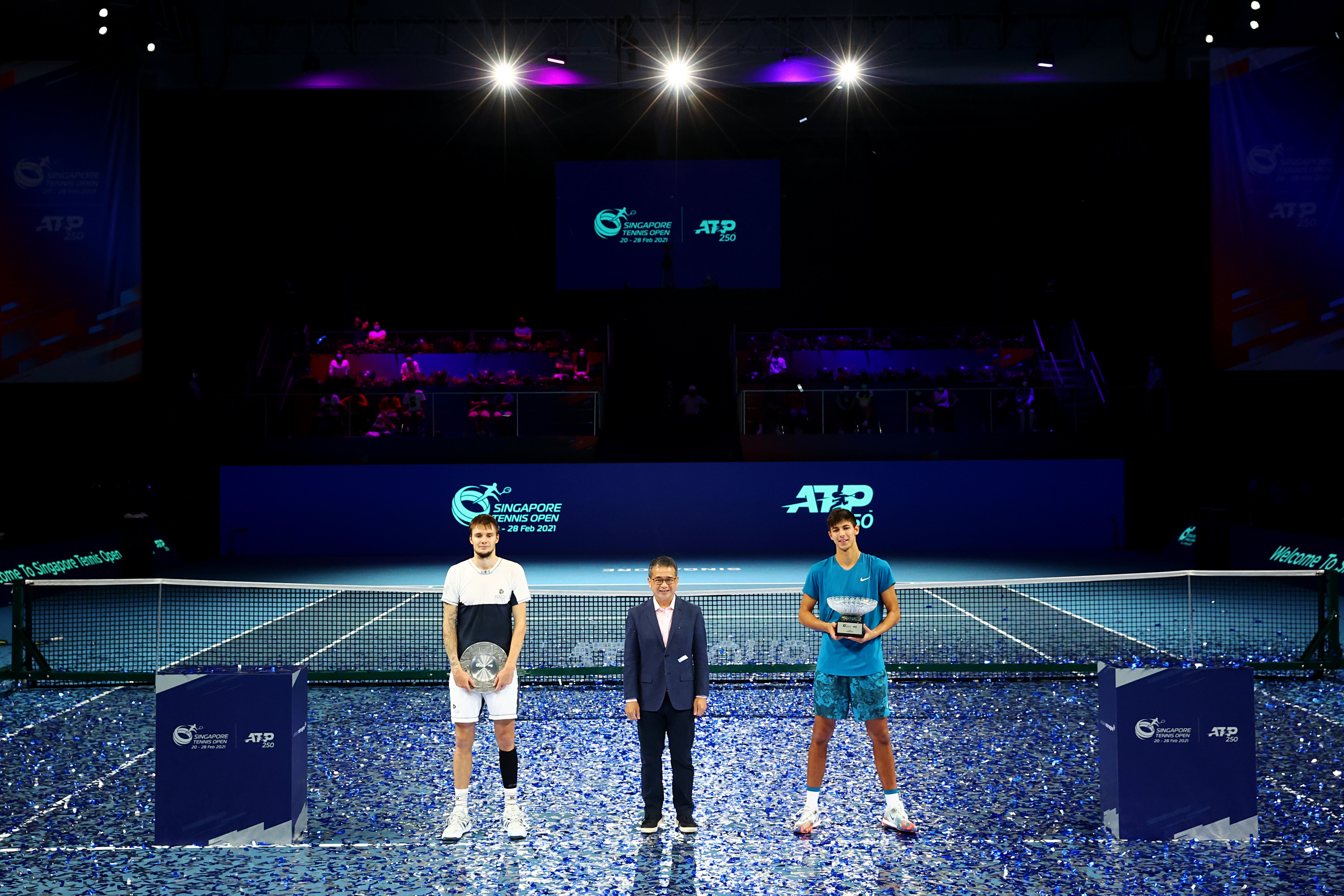 By Dillon Lim
The US$300,000 Singapore Tennis Open came to an end last Sunday, after a week of high quality tennis at the OCBC arena. We saw a first time ATP Tour title winner in Alexei Popyrin in the Men's Singles. And in the Doubles, we saw the Belgian combo of Joran Vliegen and Sander Gillé winning their 5th ATP title.

In the Singles division, there were several action-filled matches and some of my favourite matches were - Daniel vs Ramanathan, Hanfmann vs Albot, Daniel vs Cilic, Popyrin vs Cilic and the of course, the grand final between Bublik and Popyrin. I'm sure the 250 lucky fans who attended the finale, got a treat when they saw Popyrin come back from 0-6 down, to win his first ever ATP trophy. In my opinion, certain players did not deliver as expected and others' performances came as a surprise as well.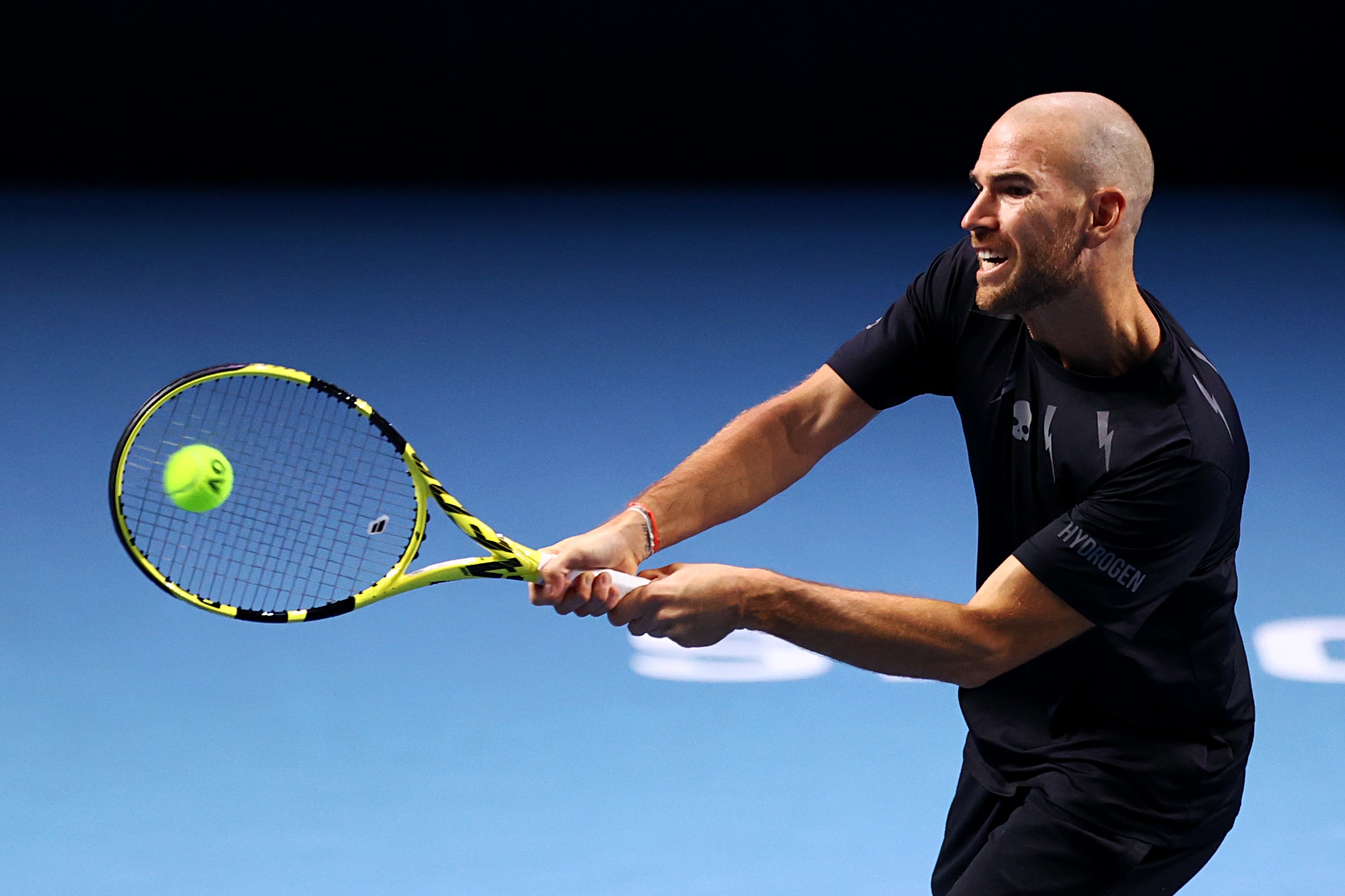 The top 3 seeds, Adrian Mannarino, John Millman and Marin Cilic underperformed at this ATP 250 event at the OCBC Arena. In Mannarino's quarter-final loss against 6th seed Radu Albot, the Frenchman only won 59% of points behind his first serve and 64% of points behind his second. He also got broken 4 times while letting his Moldovan opponent have 10 break points. The top seed looked lost in his match and was getting outplayed by his opponent.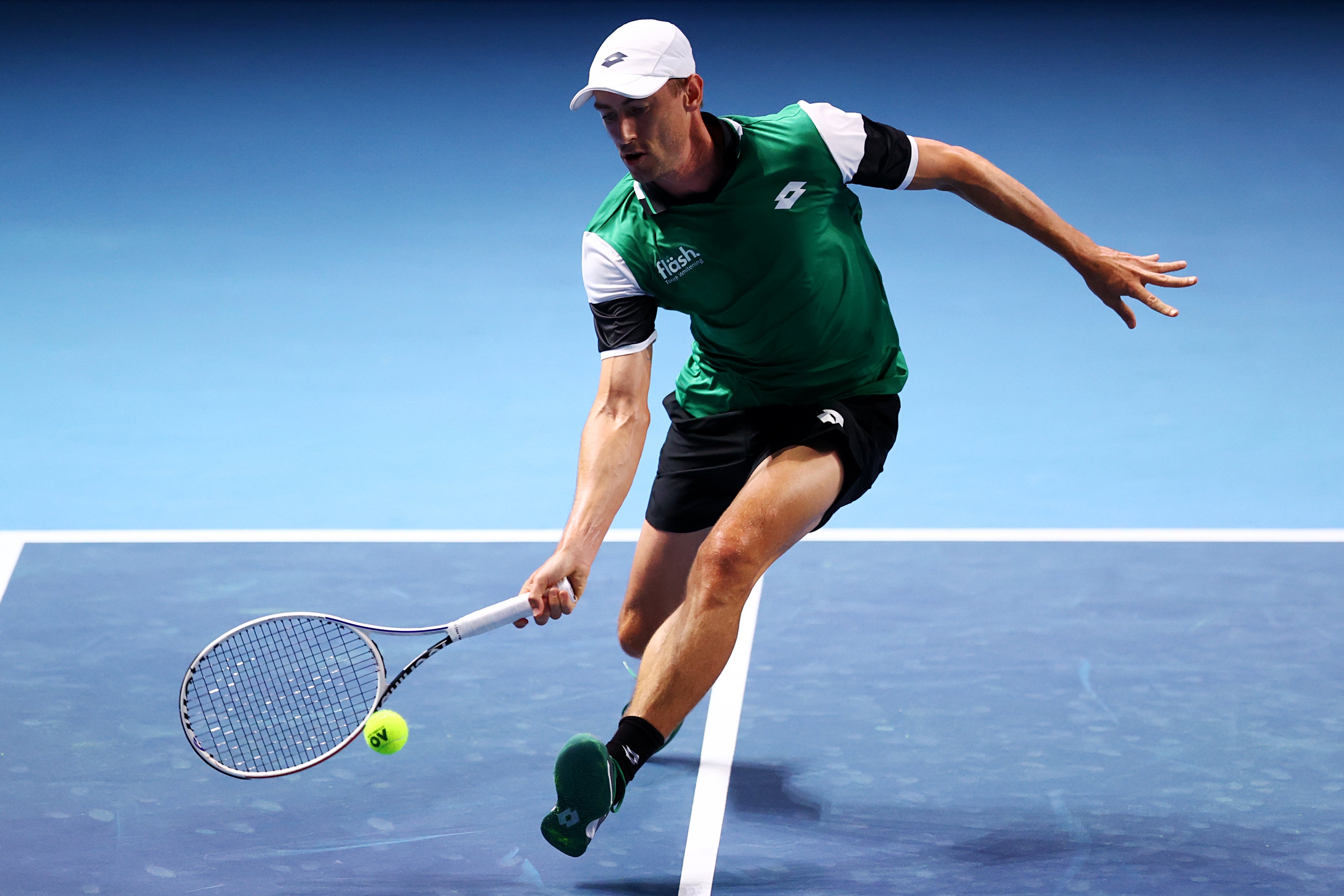 As for 2nd-ranked Millman, his loss to Matthew Ebden in the round of 16, was his second defeat to his fellow countryman on tour. Nicknamed "The Mailman", he did not look like his usual self and definitely was not close to the level he played at, to defeat Roger Federer at the US Open in 2018. This time in Singapore, he only won 64% of points behind his first serve and 42% behind his second, while getting broken by Ebden 4 times.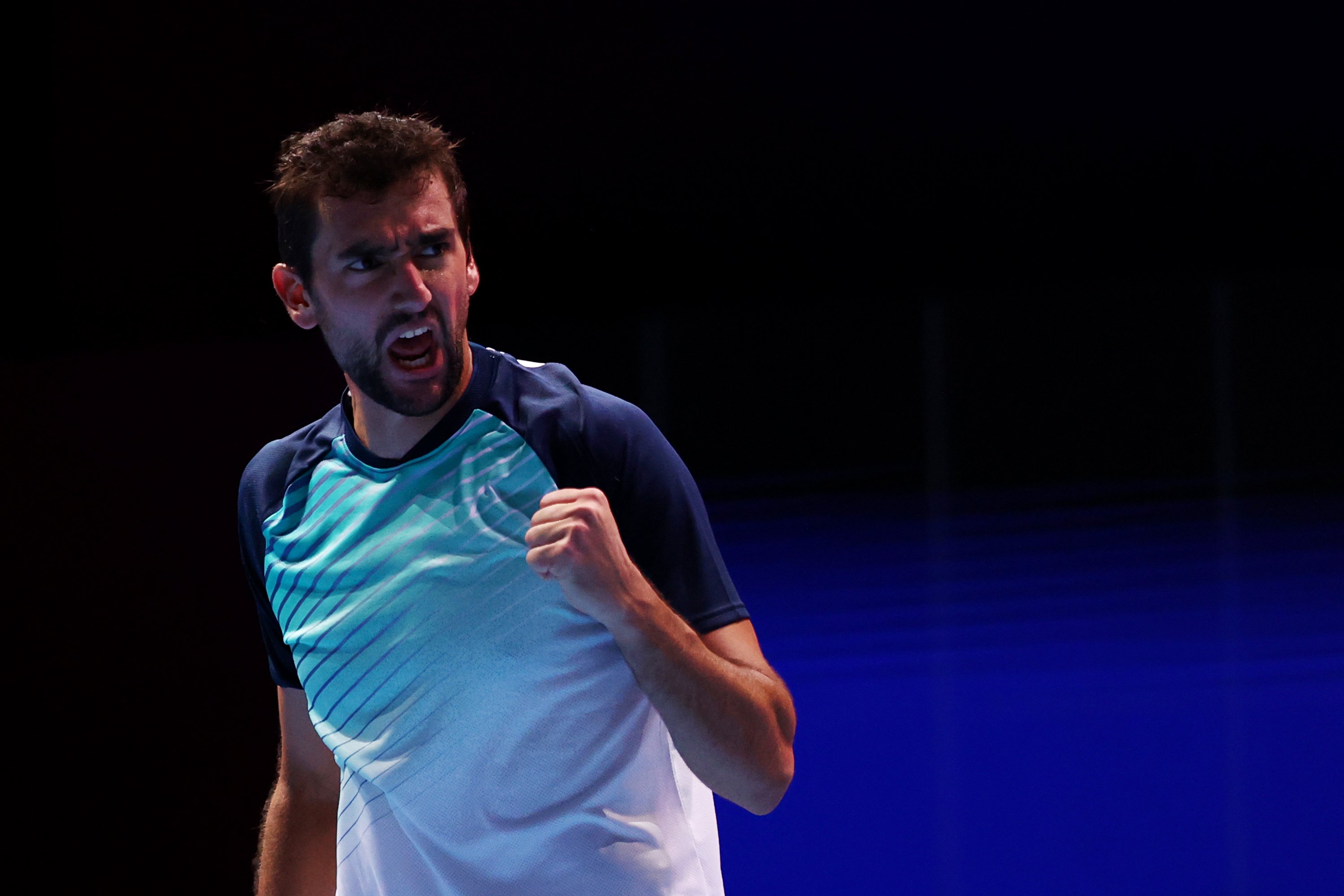 Marin Cilic, on the other hand, played well in his first two matches against Taro Daniel and Kwon Soon-woo respectively. However, I expected the experienced veteran, with 8 indoor ATP Tour titles, to come through against Popyrin in the semi-finals. For a big server, he did not serve well enough. And with a first serve percentage of only 62%, the Croat had 69% of points won behind his first serve and 56% behind his second. But the 3rd seed let his opponent see 7 break points. The former US Open champion was also shaky with his groundstrokes, shanking a lot of shots and making easy unforced errors. He also did not perform well under pressure despite his experience in tight situations.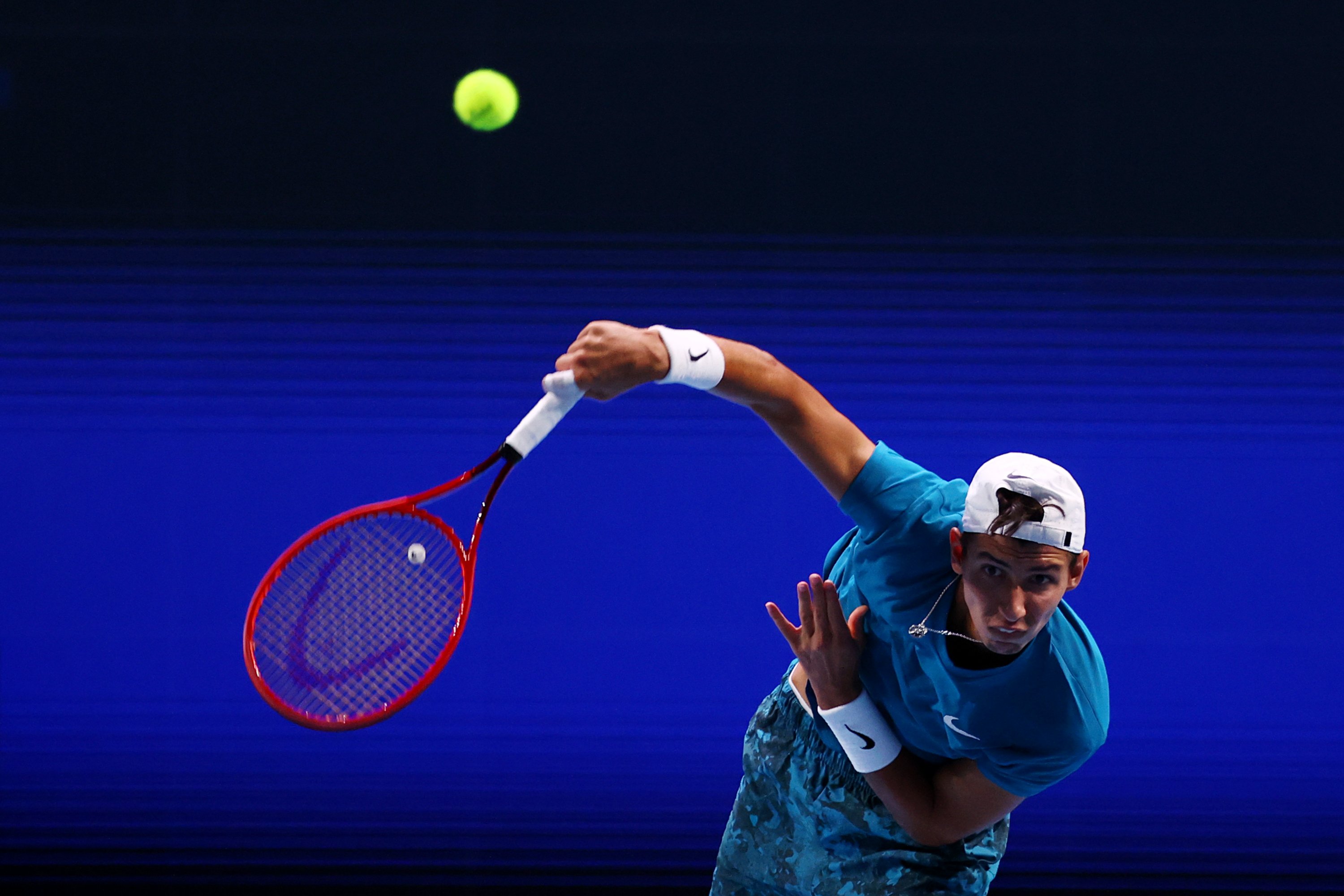 Credit must be given to Popyrin though. The Australian's win definitely came as a surprise, because he only arrived here as a replacement after Felix Auger-Aliassime's late withdrawal from the STO. Popyrin entered the tournament unseeded and produced some electrifying tennis, as well as taking out a wily veteran in Cilic en route to his maiden title. The 21 year old showed his ability to come up with the goods on crucial points, and served well under pressure to get himself out of trouble. Popyrin won an average of 78.8% of points behind his first serve across all his matches and fired 59 aces throughout the tournament. He also displayed a much improved attitude when things were not going his way along with a strong fighting spirit. With a new career high ranking and a title to his name, I will definitely be following him closely and I look forward to seeing him compete in more finals. It was also a nice moment when he dedicated his first title to his family, for the sacrifices they made.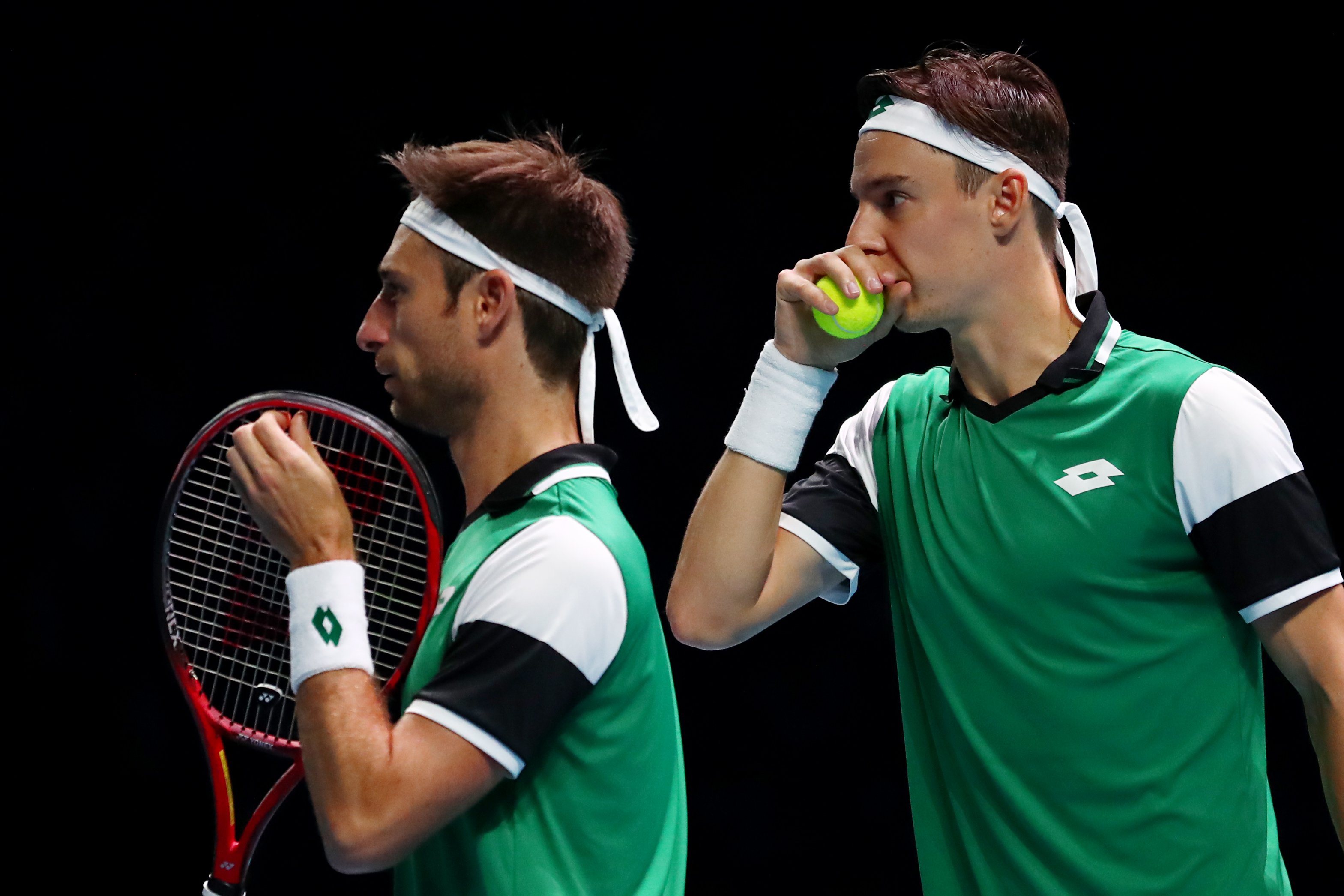 Switching over to the Doubles event, I also had a fair share of matches that I thoroughly enjoyed watching - Bambridge / Inglot vs Cerretani / Shamasdin, Bambridge / Inglot vs Vliegen / Gillé and Vliegen / Gillé vs Ebden / Smith. The British pair of Luke Bambridge and Dominic Inglot put on strong displays, but it was the top seeded Belgian duo that stole the show. Sander Gillé and Joran Vliegen played dominant tennis every match and showed excellent chemistry. This came as no surprise because the pair had won 4 ATP Tour titles together, and are now 5-0 in ATP Tour finals. They also did not drop a set on their way to clinching the title. With this title to start 2021, their confidence will be boosted and we will definitely be seeing more of them.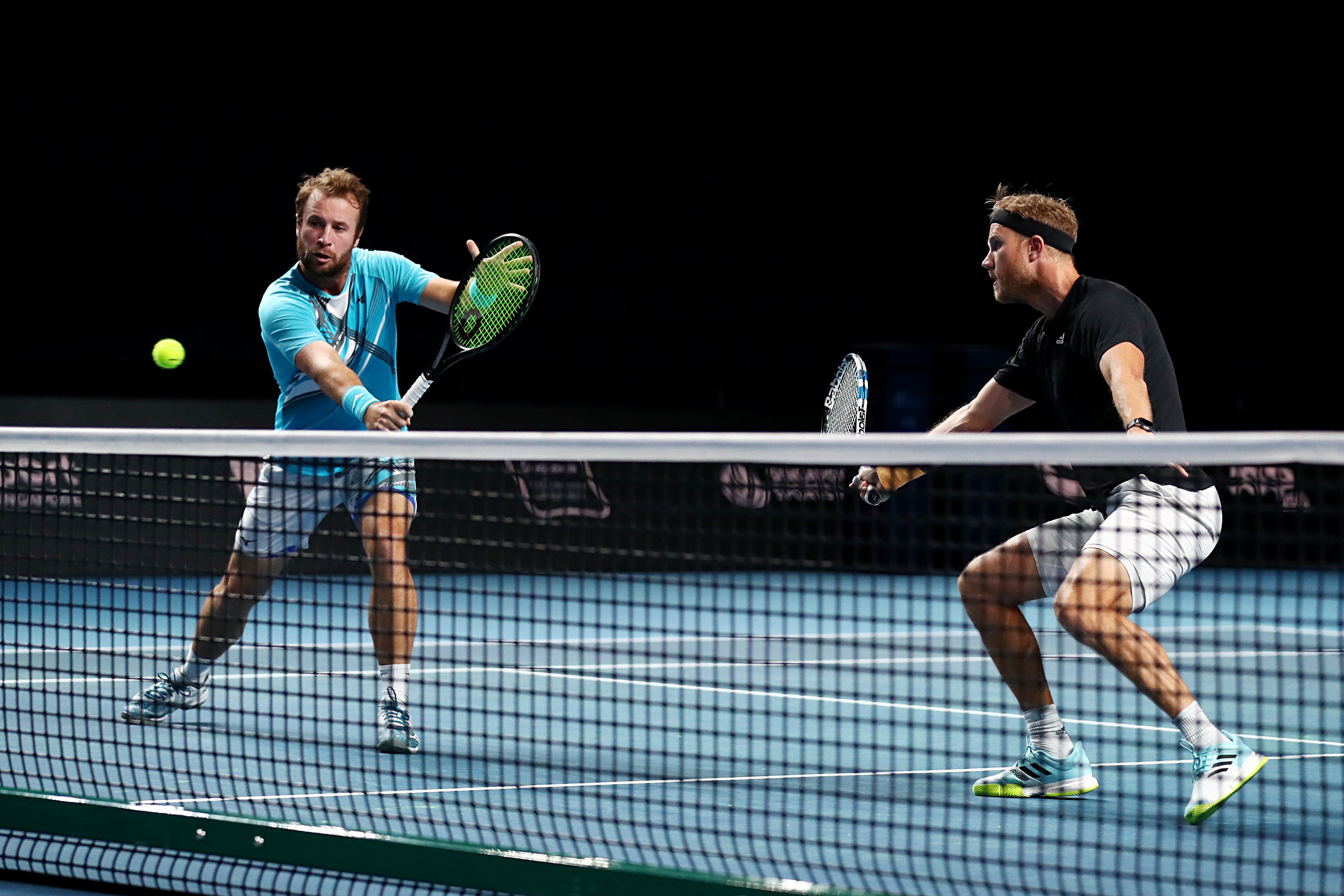 The pair however, that caught my attention was Bambridge / Inglot. The British pair played some superb doubles despite having a fresh partnership that started in 2021. They'd only won one match together prior to the STO, but they showed better chemistry and communication the past week. The 3rd seeds played confidently from the baseline and at the net. They definitely can take away a lot of plus points from this tournament and grow their partnership into a much stronger one. I hope to see them more in the future competing for titles.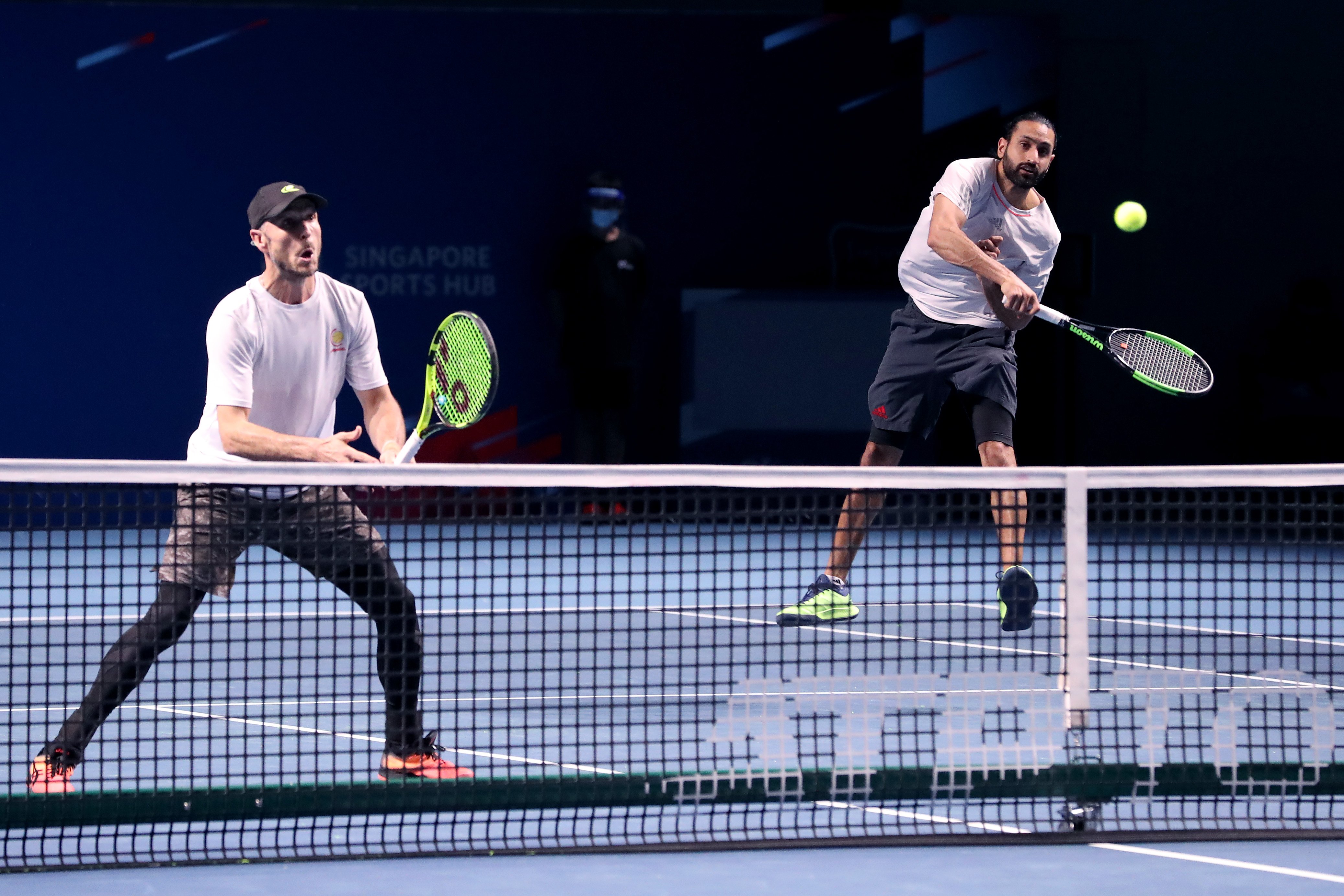 If I had to pick my favourite moments in each event, I would pick the quarter-final match between Bambridge / Inglot and Cerretani / Shamasdin for doubles and the singles final between Popyrin and Bublik. The doubles match kept me on the edge of my seat the whole time as both pairs played amazing doubles. The level of tennis was high throughout the whole match with both pairs neck and neck. They hit huge serves and groundstrokes, along with having soft hands to produce delicate volleys. Neither side could break serve and the whole match only saw one break point.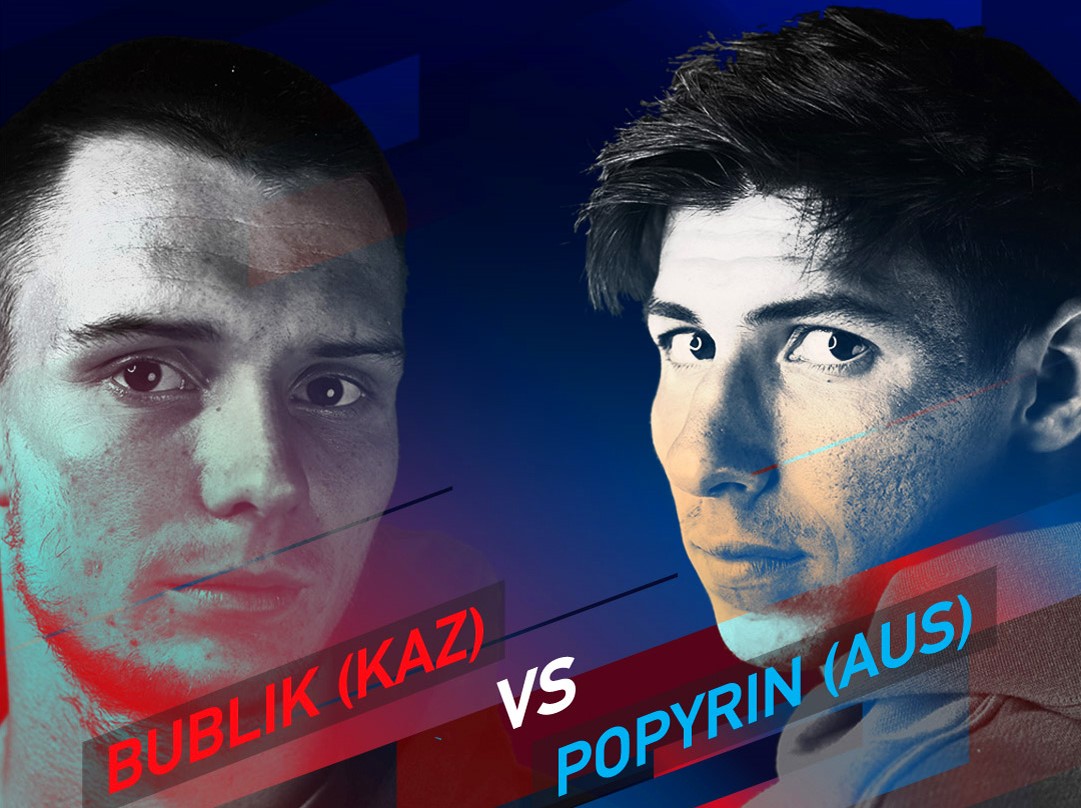 In the Men's Singles final, I thoroughly enjoyed watching two youngsters battle it out for their first ever ATP Tour title. Popyrin showed strong resilience to come back after dropping the first set, while Alexander Bublik showed his ability to turn on his focus immediately, after losing the second set 0-6. The latter also showed his unpredictability by hitting huge second serves with one of them reaching 217km/h. Both NextGen stars showcased huge serves and groundstrokes, firing winners from behind the baseline.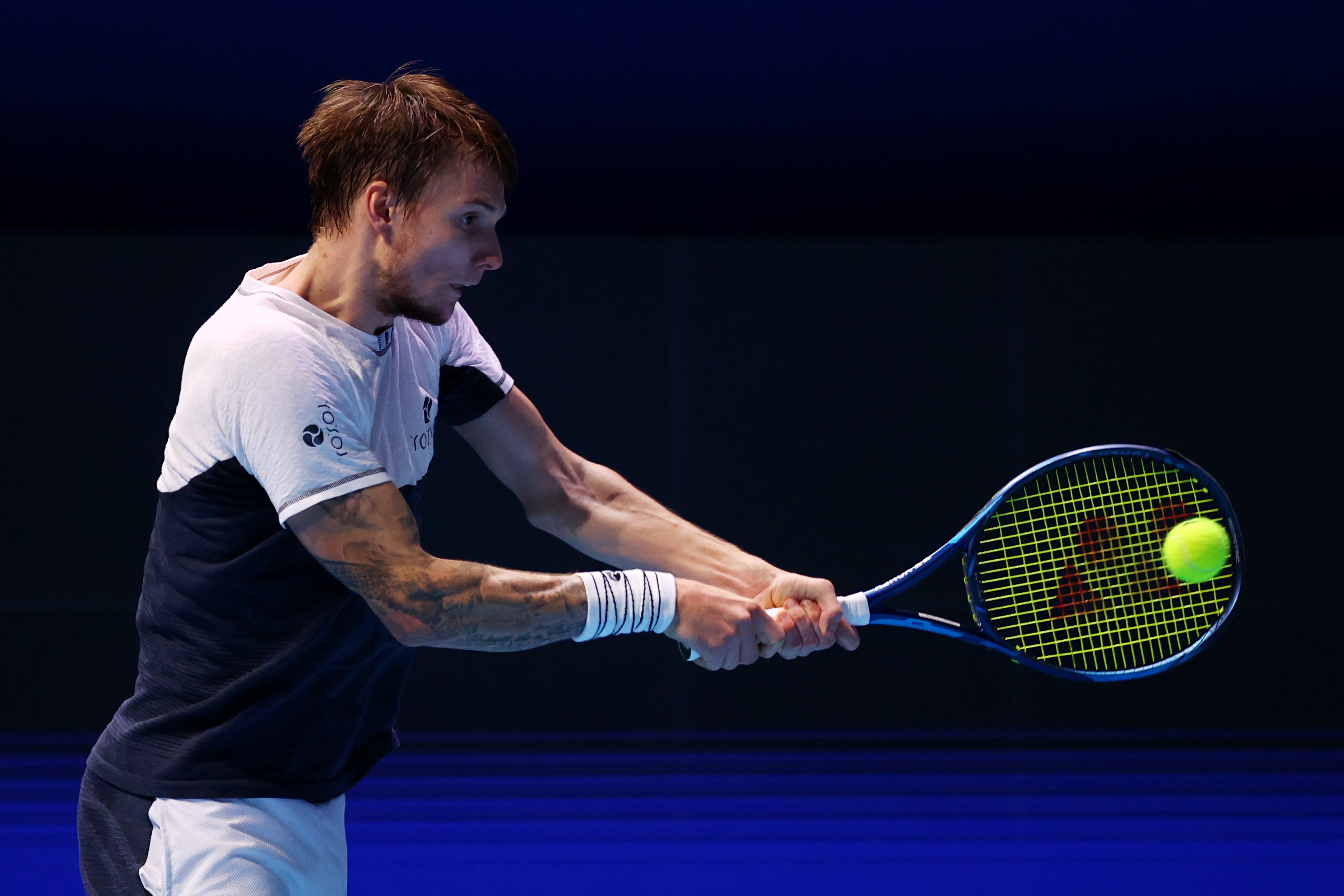 After the match, there was also a nice moment when both players praised each other in their speech during the trophy presentation. It was also touching to hear Popyrin dedicate his title to his family, for the sacrifices they made. In addition, I enjoyed the two youngsters' styles of play. Both played very aggressively, but yet they have different styles. Popyrin dictates a lot with his forehand from the back of the court and he loves to run around his backhand. His style of play is compared to Juan Martin del Potro. On the other hand, despite having a huge serve and the ability to generate powerful groundstrokes, Bublik enjoys changing it up sometimes and playing drop shots or hitting tweeners. His style is unpredictable and you never know when he will rip a winner from the back of the court or when he will hit an underarm serve. His style is similar to that of Nick Kyrgios, a very unpredictable but entertaining one.

All in all, it was a great week of tennis and I enjoyed every bit as a fan. I'm pretty sure the 250 fans that attended each day over the finals weekend, as well as those who watched from home, did too. I believe Singapore can take away many positives from hosting this event. In just over a month, from the planning to the execution, the organizers managed to pull off a successful event despite the pandemic. The tournament was run smoothly, while adhering to all the stringent safety measures without any compromise. With praises and words of appreciation from the players on how well organized the tournament was and how well Singapore took care of them and their safety, I hope we will see more ATP tournaments here in the future. I am sure many players would love to come back to Singapore and compete, hopefully in front of fans if all goes well.
(Edited by Raj Kumar)
Dillon Lim is in his final year of university. He enjoys playing tennis and has been in love with the game since he was a kid. The 23 year old used to play competitively for Raffles Institution and was in the junior national training squad before leaving to study in the UK. And he still plays for his current university. Off the court, Dillon enjoys watching tennis matches and always keeps up with the very latest tournaments.
For encore (repeat) match streaming weblinks, and more stories from the Singapore Tennis Open 2021, visit hub.tennis
For the latest Singapore Tennis Open updates on the go, follow us on Telegram
Related Events & Programmes