Tchoukball : The Rise of a New Phenomenon in Singapore's Sporting Landscape!
by ActiveSG Circle, on May 26, 2023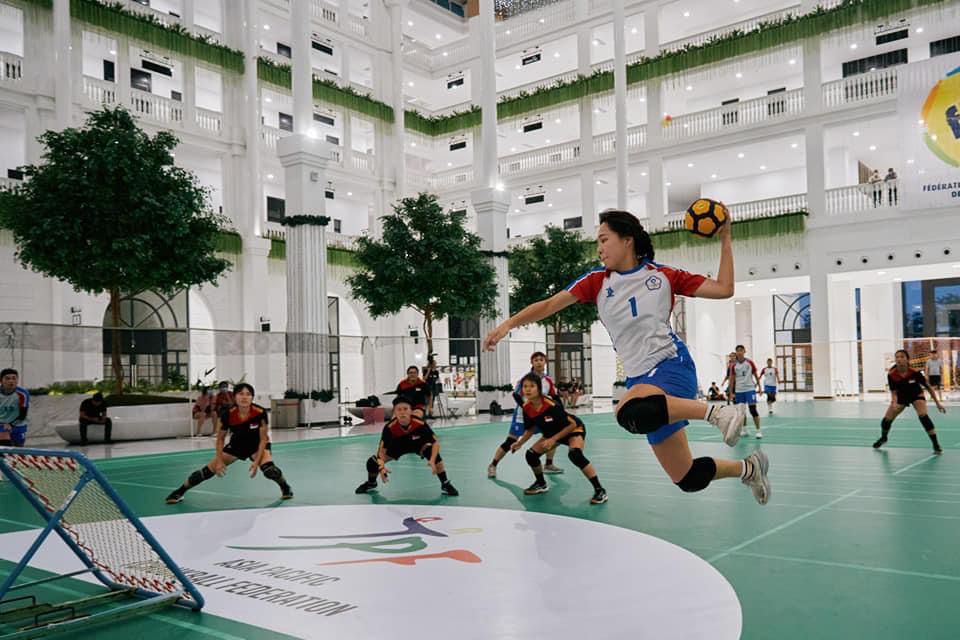 A Tchoukball Player is just about to score. Photo Credit : Tchoukball Association of Singapore
Singapore's bid to win honours at the 2023 World Youth Tchoukball Championships and Tchoukball World Championships, received a boost on 21 May. That's after Singapore-grown food and beverage brand Mr Bean and local sports apparel distributor Panyasingha Sports, unveiled a brand new mascot and national team jersey respectively, in support of the Tchoukball Association of Singapore (TBAS).
Both local firms are just two of the many Singapore companies who have come out to rally behind TBAS, raising close to $120,000 to fund tchoukball in Singapore. The new mascot and new jersey were launched at TBAS's training base at Bendemeer Secondary School by Mr Eric Chua, Senior Parliamentary Secretary, Ministry of Culture, Community and Youth, and Ministry of Social and Family Development and Delane Lim, TBAS president.
The new mascot features Mr Bean's iconic Bean plush holding a tchoukball and the limited edition soft toy will be made available to the public for purchase ahead of the World Youth Tchoukball Championships, slated to be held in Singapore from 14 to 16 July 2023. Official distributor of Thai sports apparel FBT in Singapore, Panyasingha Sports has also worked with the athletes to develop a custom jersey designed to provide maximum comfort and stretch during a game of tchoukball.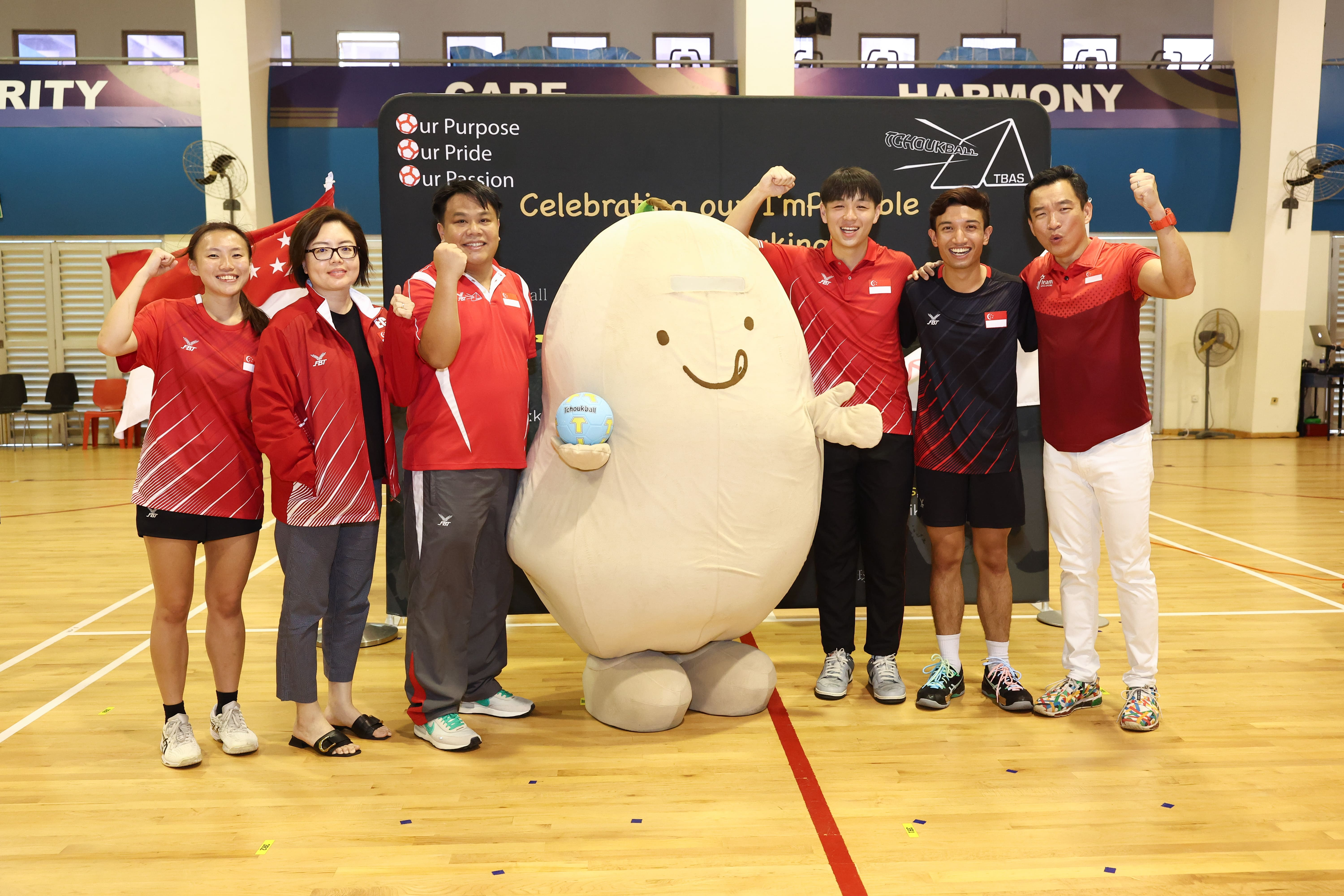 (From L-R) Jelynn Lee -TeamSG Women's Tchoukball player, Olivia Wong - Director of Panyasingha Sports, Delane Lim - President of TBAS, Ivan Ng - TeamSG Men's captain, TeamSG Player Md Raziq and SPS Mr Eric Chua with the Mr Bean national mascot for Tchoukball Singapore 2023.
The Tchoukball 100 Days Fundraising Challenge, launched in February 2023 by ex-national athletes Ronald Susilo and Lenny Lim on donation portal Ray of Hope, has also raised over $57,000 - bringing total fundraising efforts to close to $120,000.
Said Mr Lim: "We are very thankful for the support of so many local companies for tchoukball. It takes a village to raise a child and it takes a country to support a team. "The support of the local community will go a long way in helping our athletes to be sufficiently prepared and ready for both July's World Youth Tchoukball Championships in Singapore and August's World Tchoukball Championships in Prague."
Meanwhile, we are less than 2 months before Singapore plays host to the 2023 World Tchoukball Youth Championships. Having hosted this event in 2019, this July's 4-day event will be the Republic's 2nd time staging the Youth Championships. An estimated 130 matches will be played across both genders in the Under-12 age group, U15s and U18s respectively. Governing body TBAS, is handling the operational aspects of this event, which will feature several youth national players in action.
The World Youth Championships will be followed up by the Southeast Asia Tchoukball Championships (17-18 July). This regional 2-day event will see the Senior national teams in action and will serve as a final warmup, especially for the teams which will be travelling to Prague to compete at the World Championships at the end of July.
2023 has been a historic year for TBAS as it all began with the news of the national women's team attaining the world's top ranking for the very 1st time. Since that achievement was announced in early January, the momentum has continued with the revelation of long-term targets such as pressing for the inclusion of Tchoukball in the National School Games in 2024, a demo sport at the 2027 SEA Games in KL, followed by Tchoukball's actual Games debut when Singapore plays host in 2029! Meanwhile, ActiveSG Circle checked in recently with 2 TeamSG players and TBAS President Delane Lim, regarding their hopes and dreams for the sport's development in the Lion City.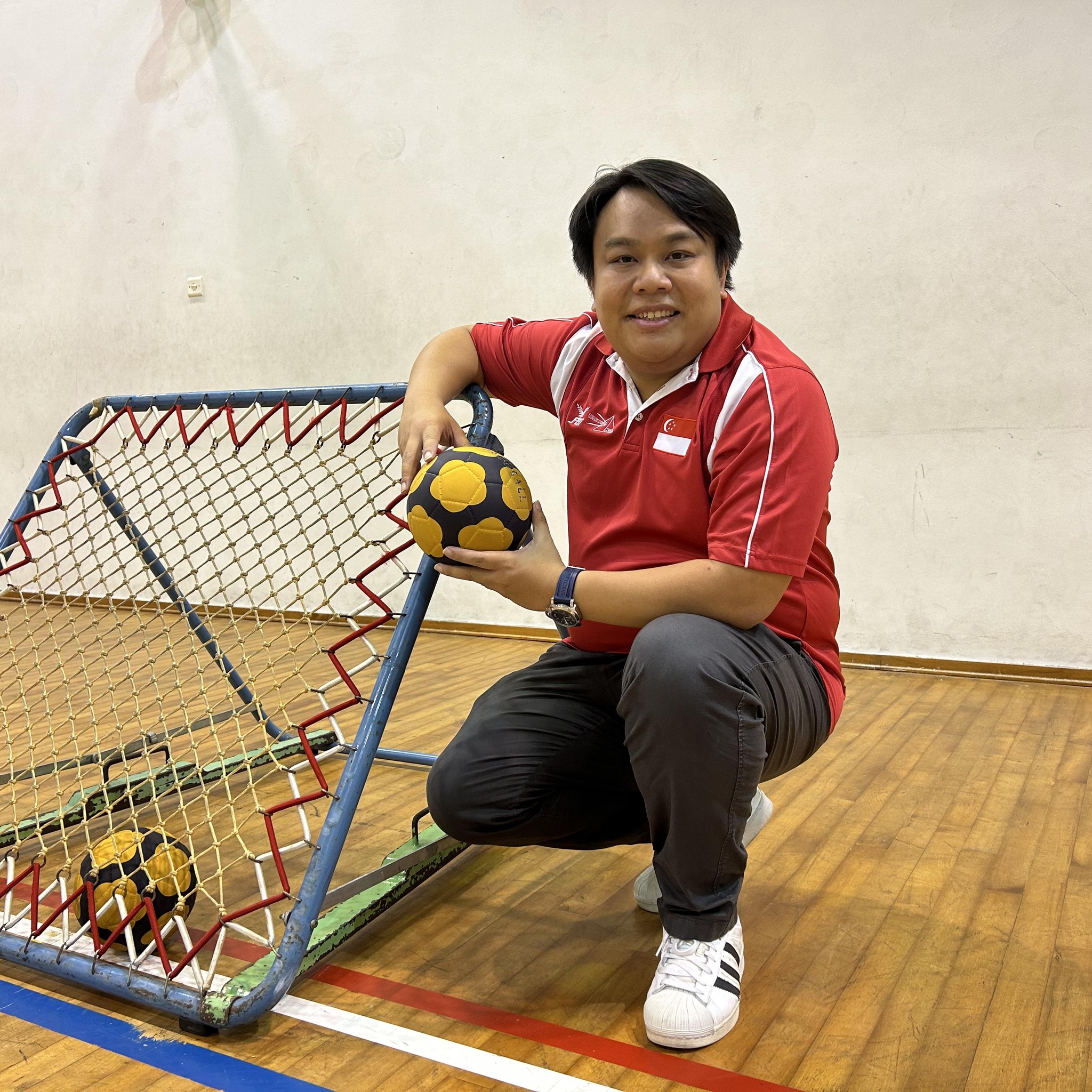 Delane Lim (President, Tchoukball Association of Singapore). Photo Credit : Delane Lim
Delane Lim (President, Tchoukball Association of Singapore)
Q : How has 2023 been for TBAS so far?
Delane : We've had a great start into 2023 where Singapore won the hosting rights for World Youth Tchoukball Championships and shortly after, our women's team was crowned as World No. 1. But the journey to sustain high performance is going to be challenging with expectations from the public and community. We are going to be "tchouking" non stop for this year with several major championships lined up and we are grateful for support from our sponsors, donors and supporters.
3 Phases to describe 2023 thus far - Thriving for Higher Performing, Striving to Win and Striking a Balance.
Q : What would you like to achieve in 2023?
Delane : To be the Champions at regional level and Top 4 at the World Championships
To become a NSA with Charity Status and Succession Planning.
To increase funding support from sponsors and donors of Tchoukball Singapore.
To have Tchoukball included in National School Games.
To have continuous support from the Singapore Sport Ecosystem.
Q : 2029 is the year that you've earmarked for the potential debut of Tchoukball at the SEA Games. Why not earlier?
Delane : We are actively working with various national federations of Thailand, Malaysia and Indonesia to include the sport in the host country, when they organise SEAG. Most of them are not well funded / supported by the respective sport agencies. Hence, it is important for Singapore to take the lead to explore the potential debut of Tchoukball, when we host the SEAG in '29!
We know it's going to be tough. But who knows, anything is possible... and we hope to make that dream and possibility, a reality. Never say never... we just have to do it!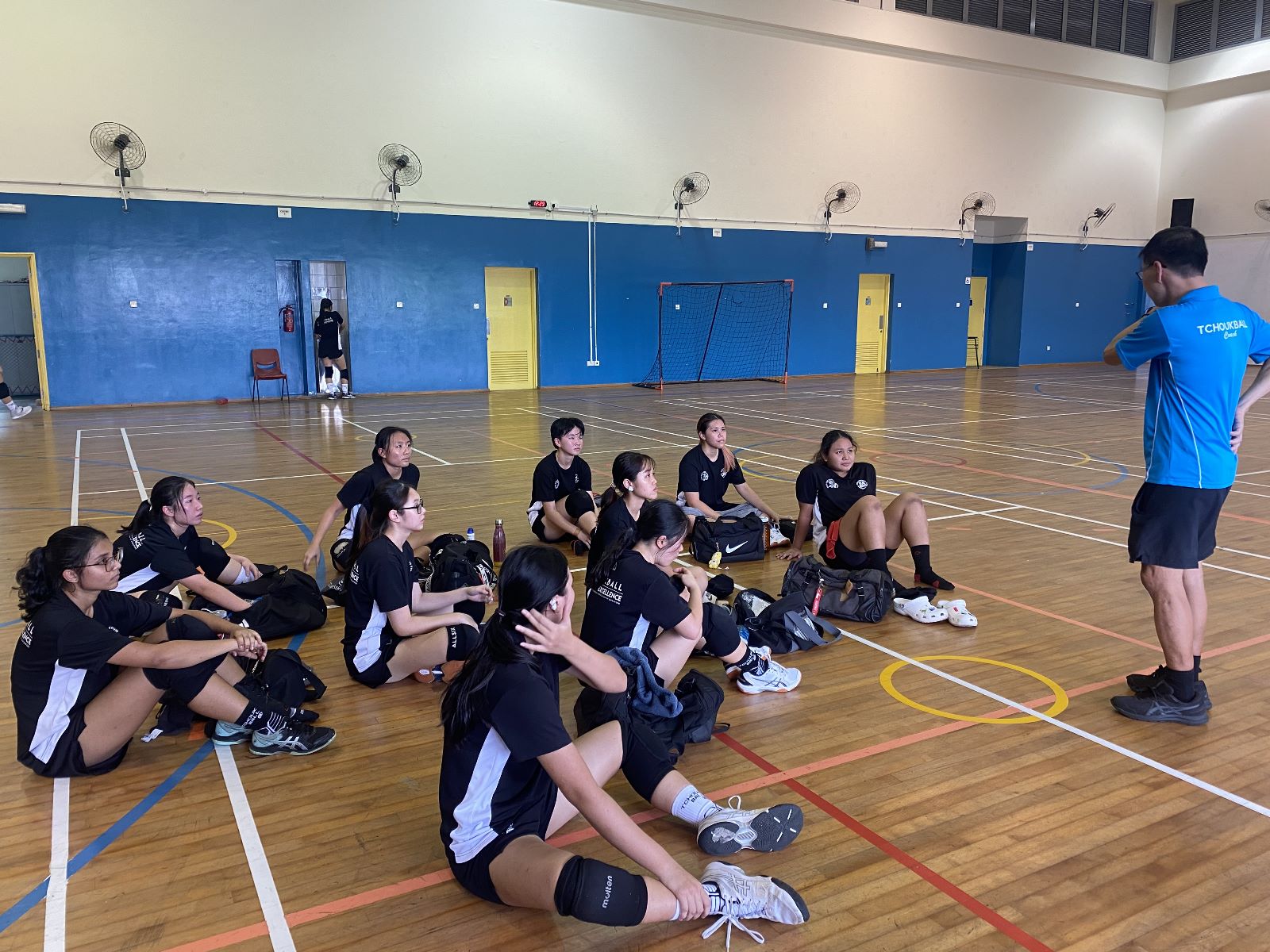 Coach Jeff Ang is having a pep-talk with the national women's team. Photo Credit : TBAS
Jeff Ang (Head Coach, Singapore's Men's & Women's Teams)
Q: Singapore's hosting the World Youth Championships in July. How have you been prepping TeamSG to compete?
Jeff : Our players have been training hard 2-3 times a week under the team of coaches. These youth players also have gone to local competitions such as Collegiate Cup to experience and learn first hand.

Q : We're 2 months away from TeamSG's campaign at the World Championships in August. What are your hopes for the Republic in Prague?
Jeff : The senior players are training hard too, even with a few players having their debut world championship. We will be aiming for top-3 positions!
For more on Team Singapore's Tchoukball players, do check out the profile and interview of Women's Captain Irene Tan (see below)
Profile Interview with TeamSG's Captain, Irene Tan. Photo Credit : Tchoukball Association of Singapore. Video Credit : Sport Singapore
For additional insights into the sport of SG Tchoukball, here's Forward Pivot Angie Ng (see below)
Profile Interview with TeamSG's Forward Pivot, Angie Ng. Photo Credit : Tchoukball Association of Singapore. Video Credit : Sport Singapore
The national and youth teams have received strong support from Sport Singapore in their bid for glory. SportSG has also stepped in to provide support ranging from facilities to sports science. Since April 2023, tchoukball athletes have had access to the National Youth Sports Institute's gym facilities and sport psychologists. And come July, the World Youth Tchoukball Championships 2023 will be held at ActiveSG Pasir Ris Sport Centre.