Team Singapore tennis player Audrey Tong's recipe for success
by Circle Stories, on December 5, 2020
WTA Charities has launched the WTA Cookbook, a digital publication that contains more than 70 international recipes contributed by players, past, present and future.
Inside the WTA Cookbook, you will be able to find recipes shared by WTA legends and superstars, including Naomi Osaka, Martina Navratilova and Caroline Wozniacki, amongst others.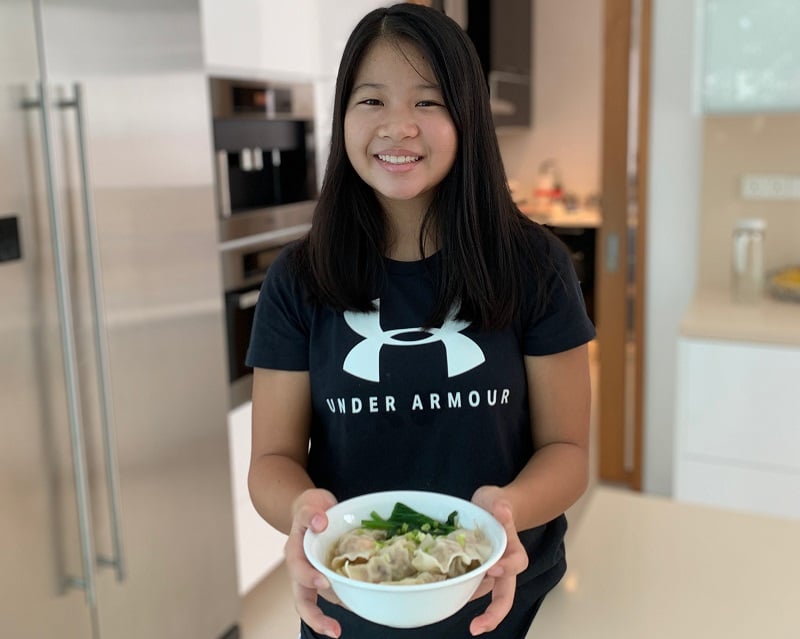 Flying the Singapore flag high in the cookbook is Team Singapore tennis player, Audrey Tong, the only Singaporean featured.
I had a chat with Audrey to find out what it's like to be a part of this very meaningful initiative, together with the legends and superstars.
Audrey shared: "It was a real honour for me to represent Singapore in the WTA Future Stars U14 Tournament in Shenzhen last year and it was through this tournament that I got to know people in the WTA community. When they reached out to me during the Circuit Breaker period to be part of the WTA Cookbook project, I was thrilled!"
The recipe that Audrey shared for the WTA Cookbook is for traditional Chinese dumplings. During the Circuit Breaker, she asked her grandma for the recipe and made it for her family, much to everyone's delight. According to Audrey, the Chinese dumplings are not only quite easy to make, but they are also extremely delicious. The secret, apparently, is in the mix of the ingredients.
When asked what it feels like to be involved in this project with WTA legends and superstars like Ana Ivanovic, Naomi Osaka and Ashleigh Barty, Audrey enthused: "It is very exciting, and I am very chuffed to be featured in this book alongside these WTA legends and superstars. I have looked up to many of these tennis players and having my name appear in the same book with them will be a precious keepsake."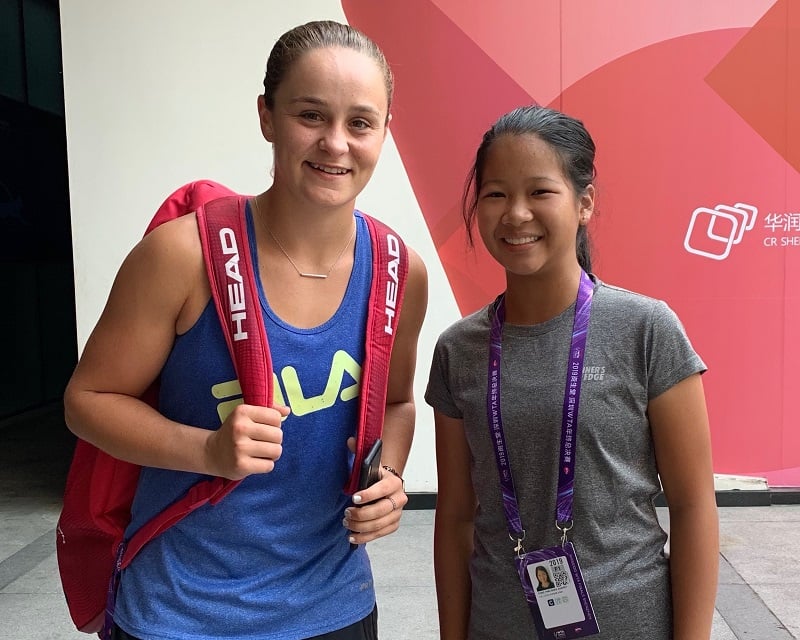 Despite the on-going pandemic and the earlier Circuit Breaker, Audrey has not been resting on her laurels.
During the Circuit Breaker, she found other ways to train at home by doing some simple exercises like circuit training, strength training and going for runs. Audrey also took part in several fitness activities that were organised by the team of coaches at ActiveSG-Voyager. Besides doing physical activities, they also had group challenges, which included planning a pre-match meal and coming up with a fitness plan for when training resumed.
In addition, they also had a weekly zoom call where the coaches would share their own experiences of their tennis journeys, as well as answer any questions that players had. Since Phase 2 started, they have been able to resume training at Bedok.
"The ActiveSG Tennis Academy Performance programme, which I am currently a part of, is not just enjoyable, but I feel that I benefit greatly from it. While training in this programme, I can hit with the older kids, and can gain more experience for my competitive matches. Many of the coaches in the programme are also very supportive and give me pointers and advice during training, talk to me about my competitive matches and share their own experiences and insights," said Audrey.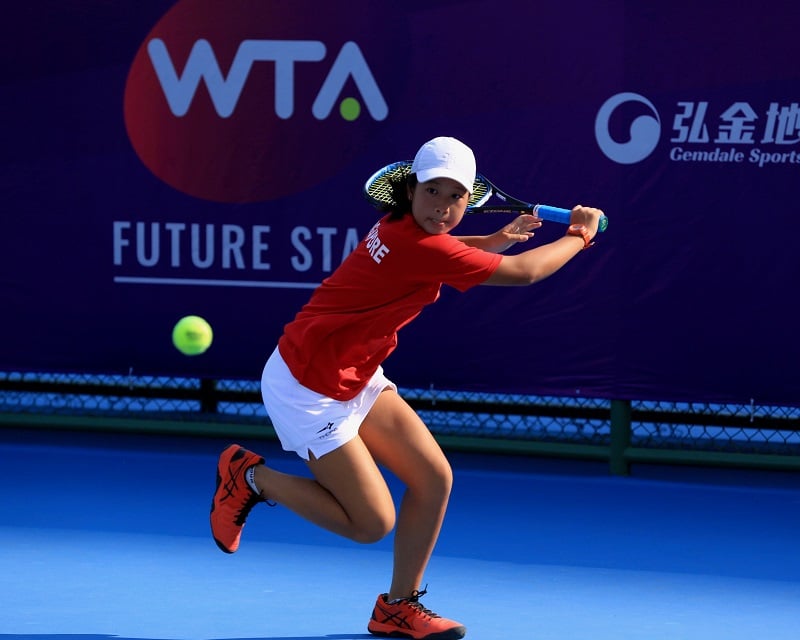 She added: "Furthermore, as I mentioned earlier, during the Circuit Breaker when we were unable to train at Bedok, the coaches came up with creative activities for us to take part in, which not only helped us remain fit, but also made Circuit Breaker more enjoyable."
Her advice for aspiring young tennis players who are chasing their dreams?
"Tennis has been a big part of my life since I was young, and I play tennis not just as a competitive sport, but also to keep fit and to also help me to relax and take my mind off studies or schoolwork. So, I would say play tennis because you enjoy the sport and have fun with friends while playing," Audrey said with a big smile across her face.
The WTA Cookbook is available for download for a minimum donation of $USD25, with all proceeds supporting WTA Charities' global initiatives. That includes WTA 4 Love, the recent humanitarian campaign launched in response to the COVID-19 crisis which has resulted in the donation of thousands of meals and medical supplies. WTA Charities supports health and wellness, youth education and leadership, and equality and inclusivity using tennis as a vehicle for change.
Gary Yang is a myActiveSG Editor and Presenter. Gary started his career as a suit cum copywriter at an advertising agency, followed by a successful stint in Corporate Communications with Singapore Press Holdings and Asia Pacific Breweries, before eventually joining the editorial team at Sport Singapore. He now turns his attention to fitness and wellness headlines and sniffing out news angles in the sporting arena.
Follow us on Telegram for more news and updates.