TeamSG Fencer Kiria Tikanah : My 13-year dream is finally about to be realised in Tokyo!
by Circle Stories, on July 1, 2021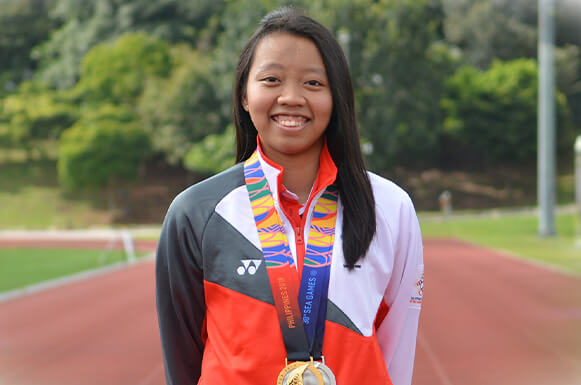 (TeamSG Fencer, Kiria Tikanah Abdul Rahman)
By Raj Kumar
1 July 2021, will be a day she will never forget as Kiria Tikanah Abdul Rahman, for the very 1st time, had the opportunity to meet, President Halimah Yacob at the OCBC Arena. Madam Halimah, met Kiria and her fellow Olympic-bound counterparts Loh Kean Yew and Yeo Jia Min (Badminton), to extend her well-wishes and support ahead of the Tokyo Games.
On meeting the President, 20 year old Kiria said, "I am really grateful that she took some time off her schedule to visit us, chat with us and to even try her hand a fencing! It was an enjoyable experience and I truly appreciate her support".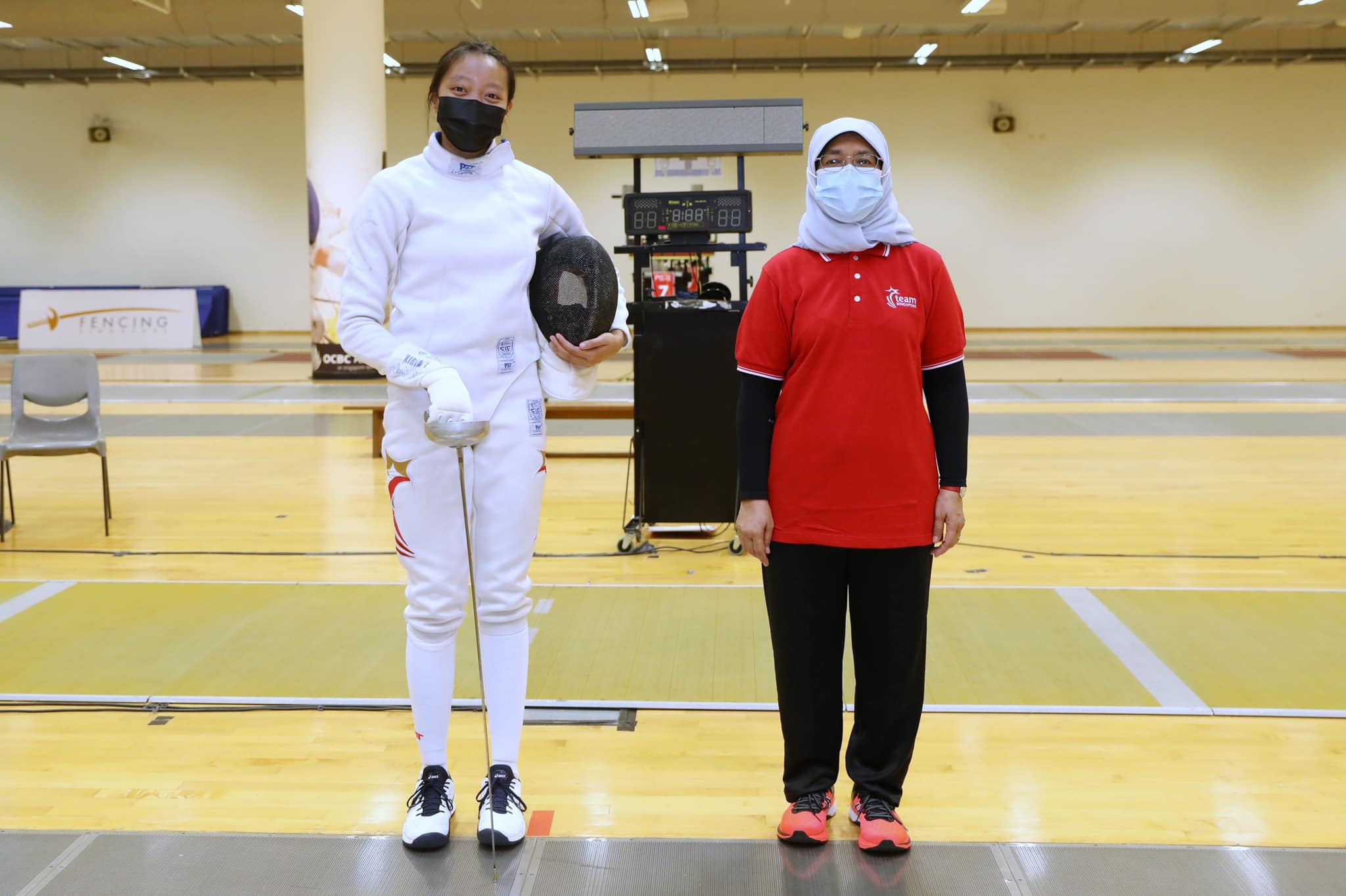 (Kiria Tikanah Abdul Rahman & President Halimah Yacob - Photo by MCI-Fyrol)
Since the age of 8, Kiria began dreaming of one day, being on the Olympic stage and representing Singapore. And since that day in 2008, she's gone on, not only to turn that dream into a reality, but has also carved out her own path in the history books.
Specialized in the Epee discipline in the sport of Fencing, the Raffles Institution student clinched the Gold medal in the A Division of the 2017 National School Games. And in 2019, Kiria battled and won the SEA Games Gold medal in Manila, in the Women's Individual Event.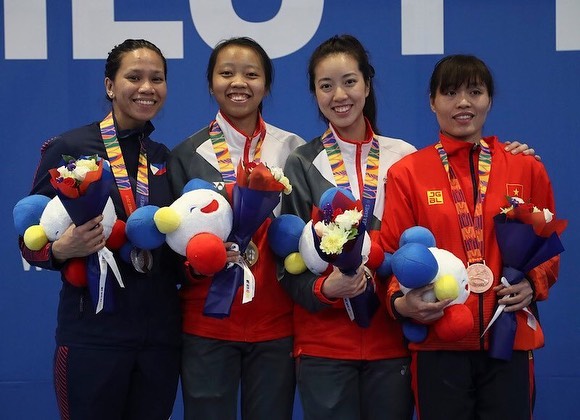 Kiria (2nd from Left), after the medals presentation at the 2019 SEA Games.
Currently a 2nd year NUS undergrad, Kiria is grateful for the support from her Uni, as well as Fencing Singapore, Sport Singapore and of course, Blade Fencing. Henry Koh, the owner of this privately-run Fencing club, has also been Kiria's personal coach since 2010! And that longstanding teacher-student partnership has now led them to the grandest stage of sport - the Olympic Games!
Kiria's only disappointment ahead of the Games, is that family members will not be allowed to travel to Tokyo to support. And she knows, how much they've sacrificed to help the soon-to-be 1st-time Olympian, get to this point in her sports career.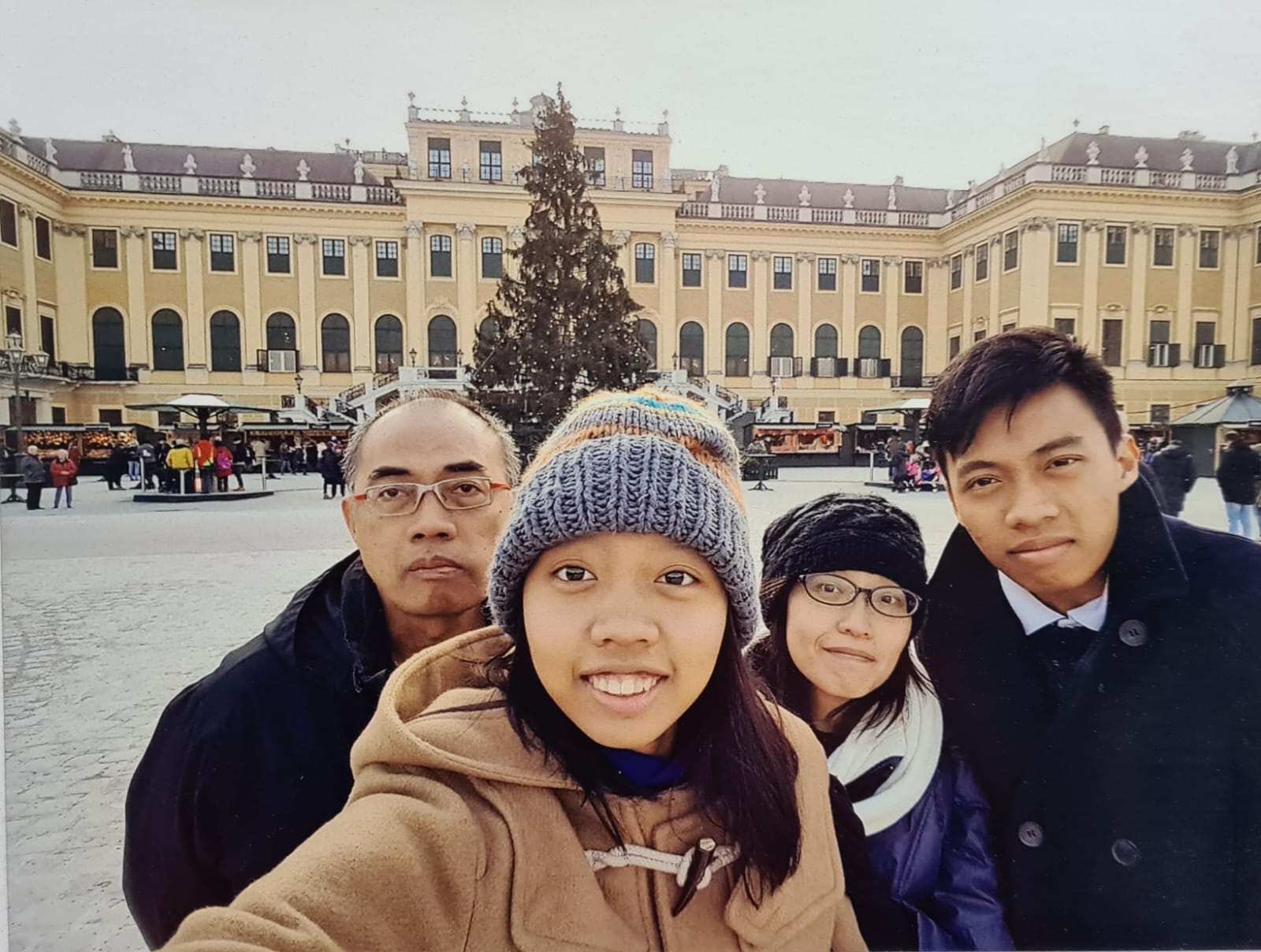 (Kiria's family)
Meanwhile, catch Kiria in a no-holds-barred Zoom Interview (below), talking about her fencing career, qualifying in Tashkent, ongoing preparations, the Olympics and the future.
(Raj Kumar interviewed Kiria on 16 June)
The 32nd edition of the Olympic Games will begin on 23 July 2021.
For all coverage and news of the Republic's national athletes who'll be competing at the Games, check out the official Team Singapore website.
Raj Kumar's been in Singapore's sports reporting and broadcasting scene since 1997. He was the former Sports Editor and Presenter on Power 98FM (SAFRA Radio) and 938LIVE (Mediacorp Radio). Over the years, he travelled to report on Team Singapore at the 2008 Beijing Olympics and 2012 London Olympiad, including 4 SEA Games cities. As a familiar voice and face on Radio, TV and online sports, he has produced and hosted more than 650 talkshows and programmes.