TeamSG Shuttler Yeo Jia Min : Even though it's my Olympic debut, I hope Singaporeans will watch me fight in every match and also enjoy the Games!
by Circle Stories, on July 20, 2021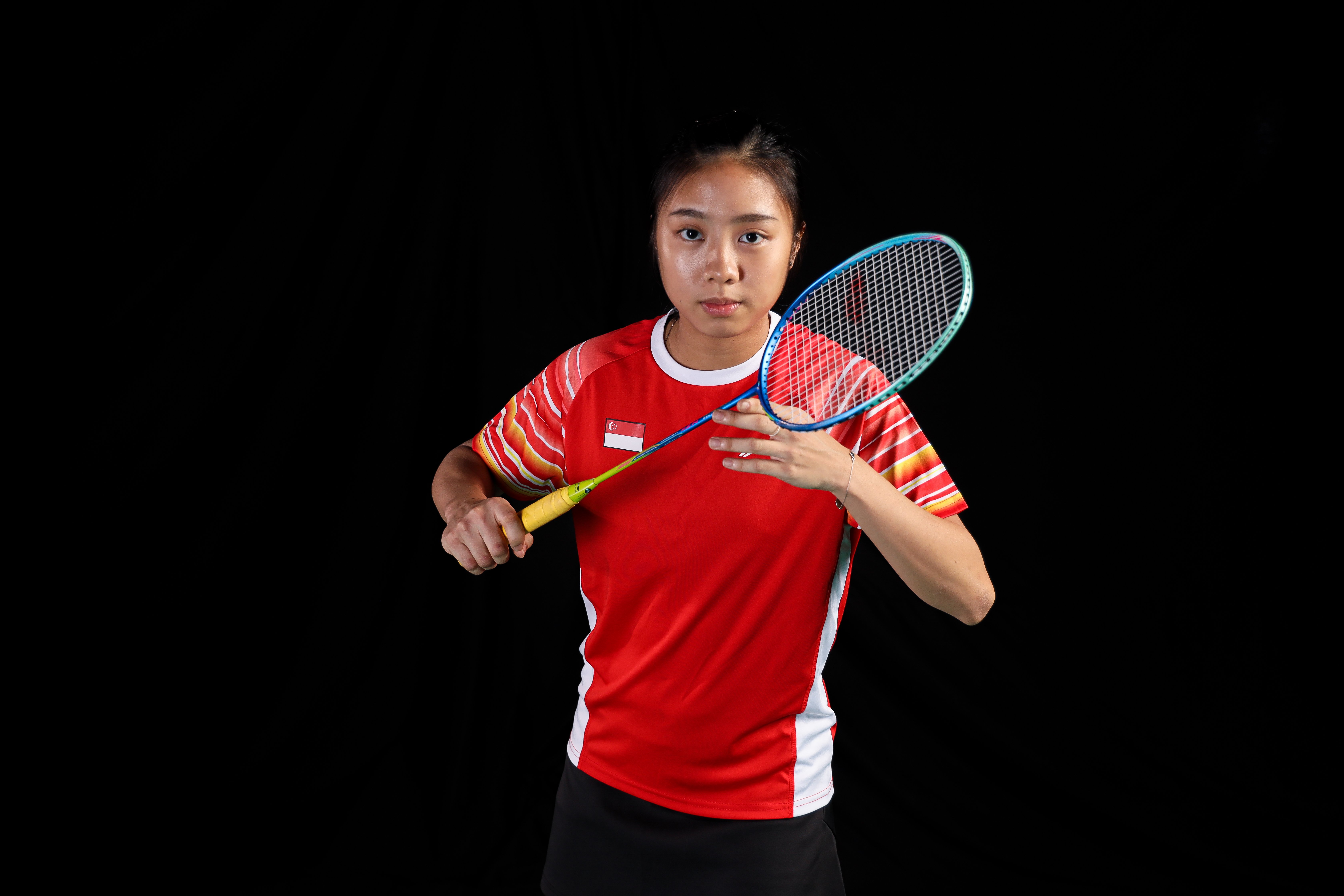 (Yeo Jia Min - Image by Singapore Badminton Association)
By Raj Kumar
The last time she tasted success and won a championship title was back in August 2019. That was when Yeo Jia Min clinched the Women's Singles title at the Super 100 Hyderabad Open. It was her 3rd win on the Badminton World Federation (BWF) after victories at the Vietnam Open in 2016 and 2018.
After the win in Hyderabad, her SEA Games campaign in Manila 4 months later was disrupted when she was forced to withdraw during a round-of-16 match, due to a knee injury. Following her recovery though, her hopes of a stronger showing in 2020, were totally dashed when the global pandemic, only allowed Jia Min to compete in 4 events, before strict safety measurement measures kicked into place from April onwards. The rest of the year was spent in Singapore, training and sparring with local team-mates and others.
2021 saw a positive start with the ability to travel to Thailand under strict measures, to compete in 2 back-to-back events in February. But the lack of international competition and training for almost 10 months, allowed Jia Min to manage a last-16 and last-32 spot respectively. Upon her return to Singapore, the pandemic worsened and she could no longer compete. But her fears of not being able to qualify for Tokyo 2020, disappeared when the BWF confirmed her Olympic debut, owing to her 17th-ranking in the "Road-to-Tokyo" standings.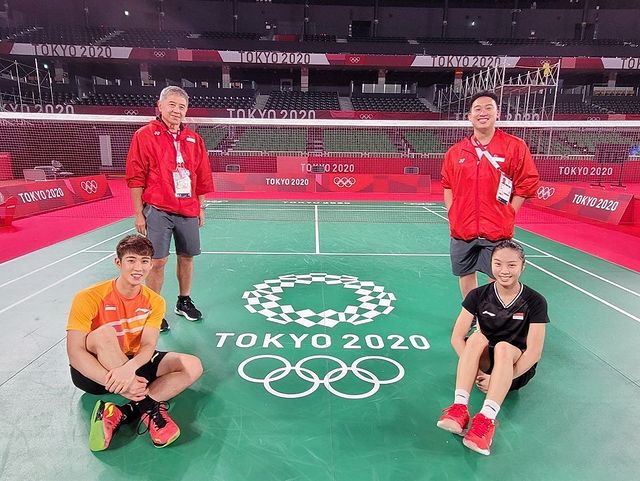 (Jia Min with team-mate Loh Kean Yew and SBA Coaches in Tokyo - Jia Min's IG Page)
Now catch 22 year old Jia Min, the former Junior World Number 1 (below), in a 1-on-1 zoom interview (recorded in mid-June), as she talks about reaching the pinnacle of Sport, the challenges of training locally, missing out on being with her friends and family and much more.
(Raj Kumar interviewed Jia Min on 15 June)
The 32nd edition of the Olympic Games will begin on 23 July 2021.
For all coverage and news of the Republic's national athletes who'll be competing at the Games, check out the official Team Singapore website.
Raj Kumar's been in Singapore's sports reporting and broadcasting scene since 1997. He was the former Sports Editor and Presenter on Power 98FM (SAFRA Radio) and 938LIVE (Mediacorp Radio). Over the years, he travelled to report on Team Singapore at the 2008 Beijing Olympics and 2012 London Olympiad, including 4 SEA Games cities. As a familiar voice and face on Radio, TV and online sports, he has produced and hosted more than 650 talkshows and programmes.