TeamSG's Rising Squash Star Ong Zhe Sim Continues Her Amazing Run in 2023!
by ActiveSG Circle, on April 14, 2023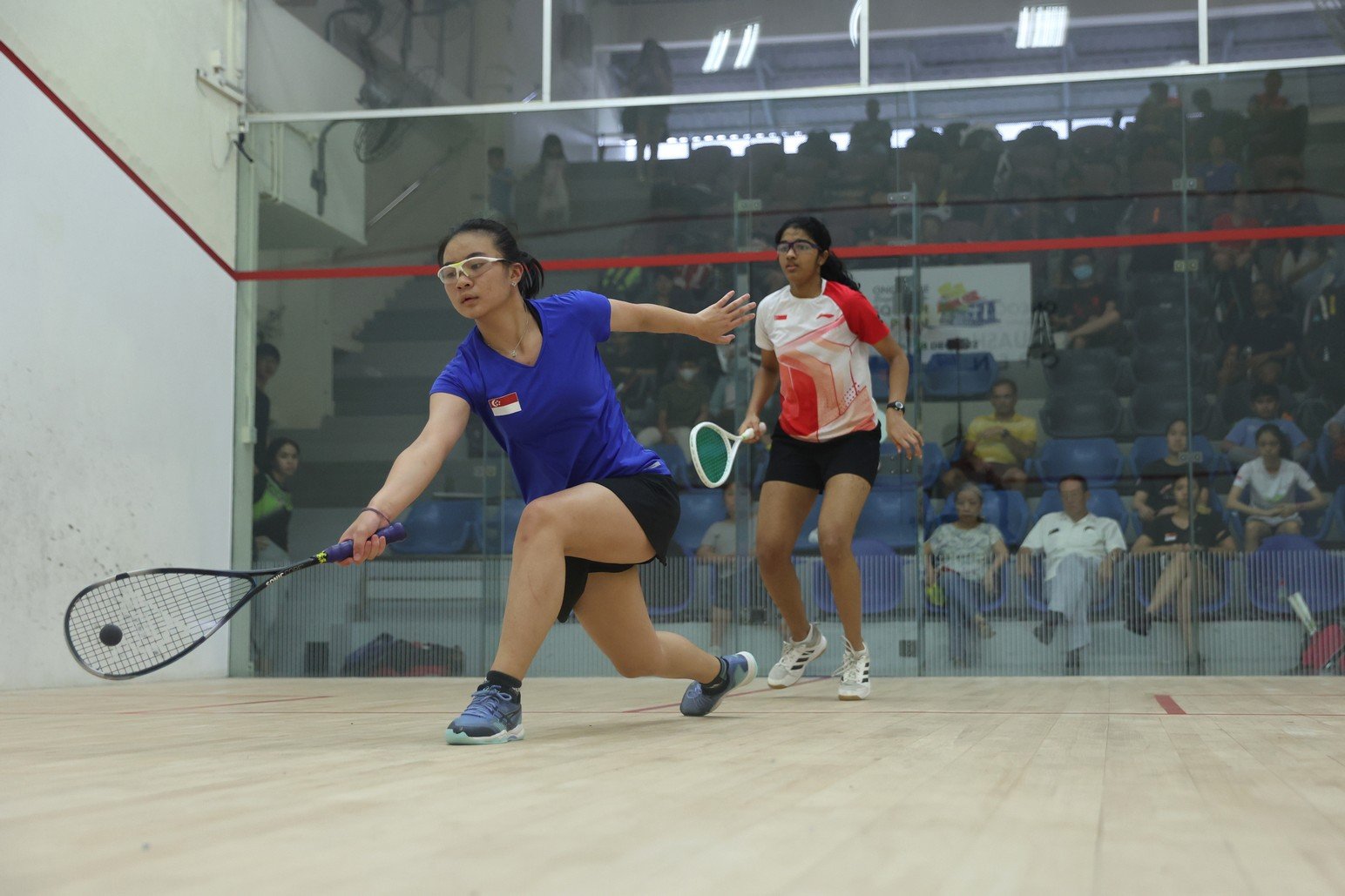 TeamSG's Ong Zhe Sim (blue) at the 2022 Oncocare Singapore Junior Squash Open. Photo Credit : Singapore Squash
Back in 2022, Team Singapore's Ong Zhe Sim was named, Singapore Squash Rackets Association's "Junior Girls' Player of the Year". Her accomplishments included the Scottish Junior Open Girls' Under-15 title and the Oncocare National Junior Championships in Singapore.
Currently, a Secondary 3 student at Methodist Girls' School, Zhe Sim opened her 2023 local campaign with a 2nd place finish in the MARIGOLD SGSquash PSA Satellite 1 Women's Singles event in February. A month later at the Kallang Squash Centre, the 14 year old returned to the Oncocare National Junior Championships. And after a series of stellar on-court performances, the rising star teenager went on to claim the Under-17 and U-19 championships respectively. By winning both titles, she repeated her success from 2022.
Less than a week after her double titles triumph, Zhe Sim battled her way to the grand final at the 2023 MARIGOLD Singapore Squash Championships. Facing the 5-time defending champion Au Yeong Wai Yhann, the 2nd seeded teenager put up a strong showing. But she was unable to stop the Republic's top Singles player from lifting her 6th straight national title.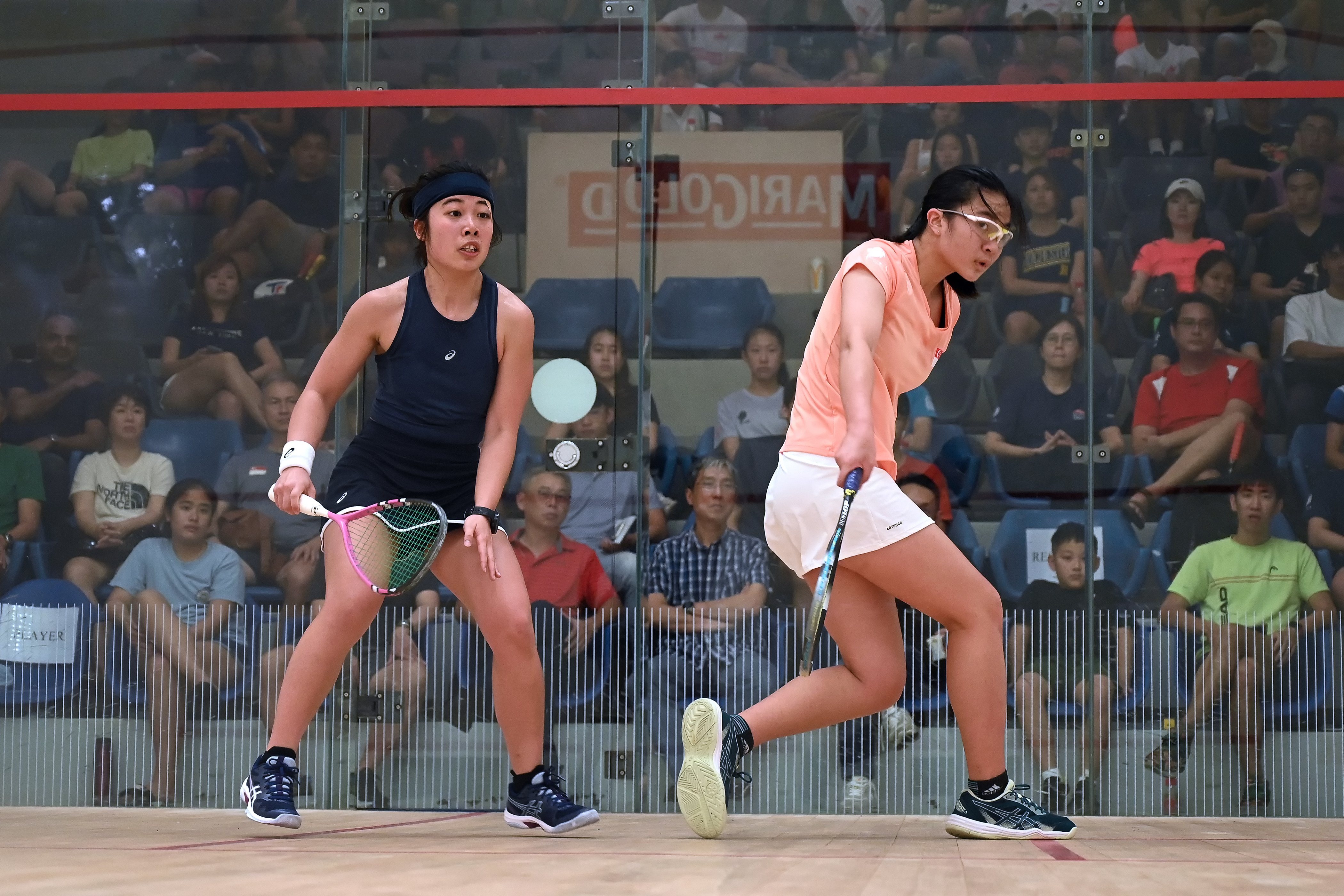 TeamSG's Au Yeong Wai Yhann (black) defeated her compatriot and 2nd seed Zhe Sim 11-4, 11-6, 11-7 to win the 2023 MARIGOLD Singapore Squash Championships in March. Photo Credit : Singapore Squash
With 3 events in the opening months of 2023, the Republic's squash scene was alive and abuzz with excitement from watching the nation's top and emerging talents on display. In addition, the highly popular SGSquash PSA Satellite Series once again welcomed foreign participants to our shores after a hiatus of two years. As part of the World Squash Federation – Professional Squash Association Satellite Series that serves as a platform for up-and-coming athletes on the professional tour, this provides our Team Singapore athletes to measure up against their regional and world counterparts.
The MARIGOLD 2023 SGSquash PSA Satellite 2 and 3 events were held at Kallang Squash Centre, over two consecutive weeks (29 March - 8 April). Both events drew participants from around the world including Malaysia, Hong Kong China, Japan, France, Australia and Papua New Guinea. Fresh from her 2nd place finish at the National Championships, Zhe Sim caused a major upset in the quarter-finals of Satellite 3, by taking down the top seed Lee Zi Fang, before ousting another teammate Vicky Lai in the last four. She was however, halted in the grand final by Malaysia's Shasmitaa Nityanandan and will continue her quest for the maiden PSA title. With an Asian Junior Ranking of number 3 in the Girls Under-17 category, Zhe Sim looks set for a bright future in the sport.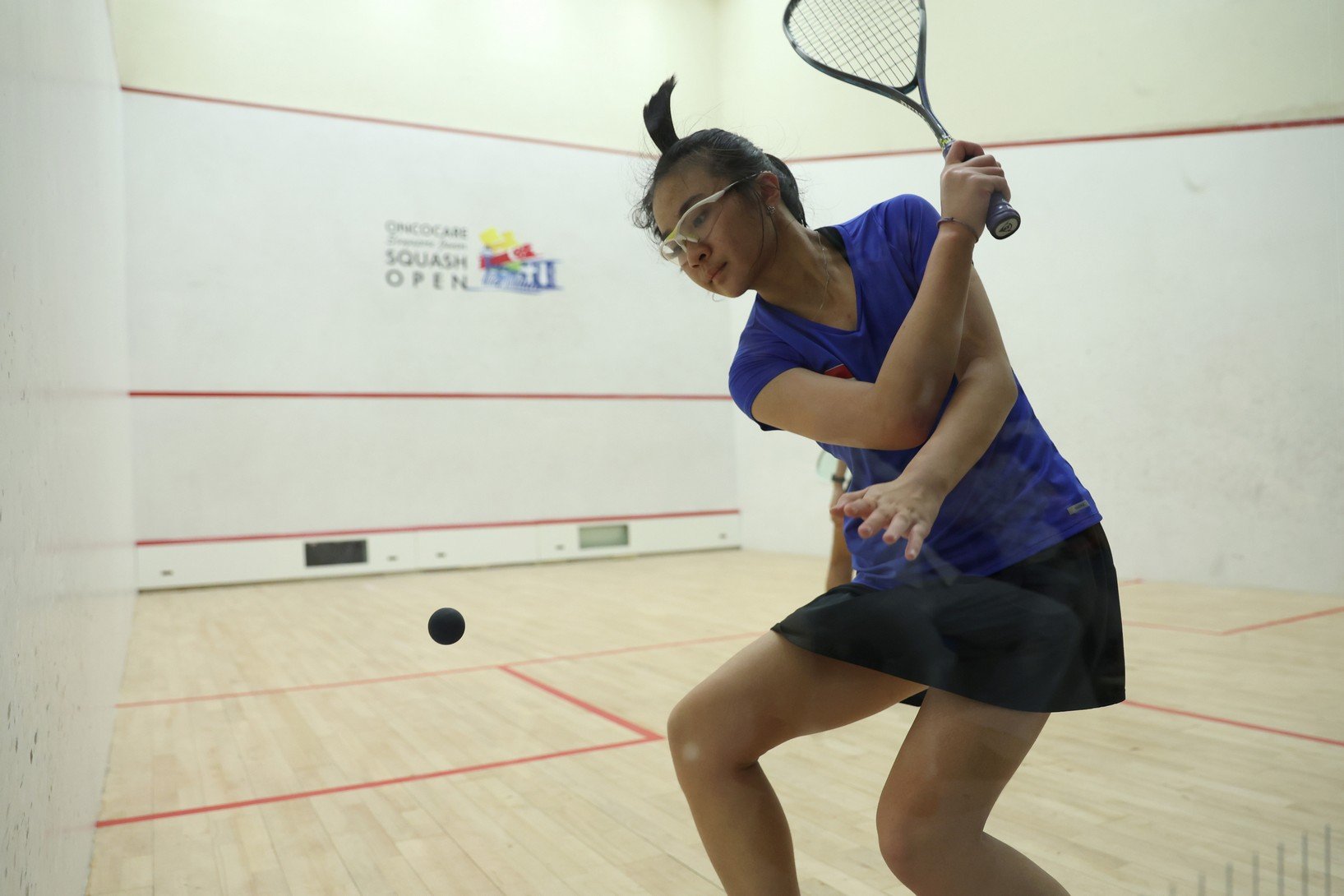 14 year old TeamSG's rising squash star, Ong Zhe Sim. Photo Credit : Singapore Squash
Looking back at the Satellite 2 event, Team Singapore trio Marcus Phua, Chua Man Tong and Timothy Leong, all of whom are vying a sport in the Asian Games 2023 squad, gained valuable ranking points on the PSA World Ranking in the event. Seasoned campaigner Marcus, was the best performer in the men's-only Satellite 2 event. The 34 year old joint 5/8 seed, who only joined the PSA Tour this year, upset compatriot Man Tong 3-2 in the quarter-finals, before falling to Japan's number 3 Shota Yasunari in the semis. Marcus has been having a good run lately, after having won the PSA Satellite 1 event in February, before finishing runner-up in the National Championships to Samuel Kang. His good run of results has shot him up nearly 500 places on the PSA World Ranking to his current ranking of 354.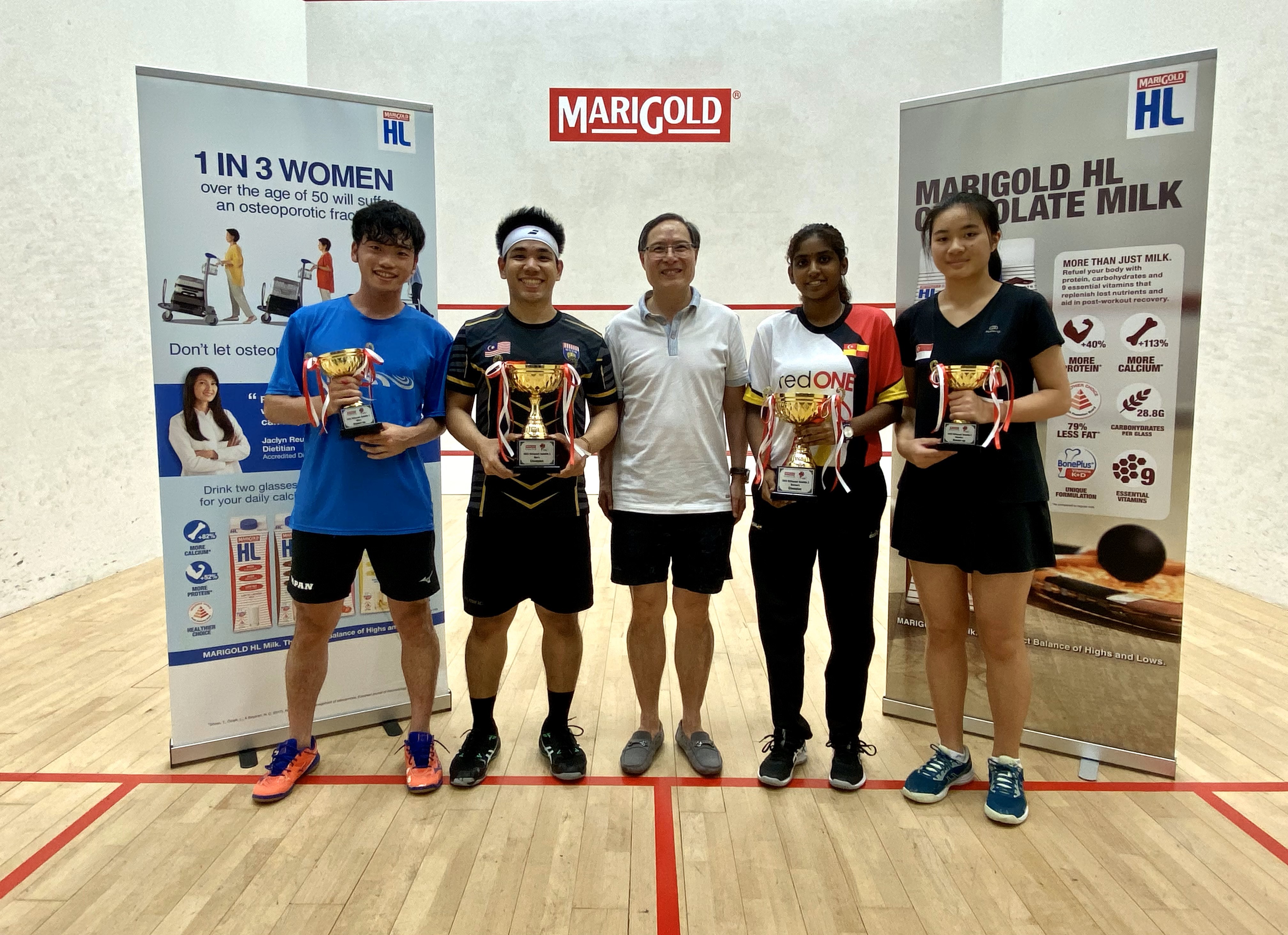 SGSquash PSA Satellite 3 event : (from Left) Shota Yasunari (Runner-up, Men's Singles), Ming Hock Wee (Champion, Men's Singles), Mr Patrick Thio (President, Singapore Squash), Shasmitaa Nityanandan (Champion, Women's Singles) and Ong Zhe Sim (Runner-up, Women's Singles). Photo Credit : Singapore Squash
Onto the SGSquash PSA Satellite 3 event, Brandon Tan was the top local performer by making the semi-finals to justify his 3/4 seeding. He was however, made to work hard in the previous round against Timothy Leong. Jerome Aw and Chua Man Tong were the other two senior players who competed, with the former losing a close 5-setter to Malaysia's Hi Jia Rong in the last eight, while Man Tong lost to 2nd seeded Shota in the same stage.
The Singapore Squash competition calendar continues with the Masters Open 1 (10-13 May), followed by the PSA Satellite 4 event (24-27 May).