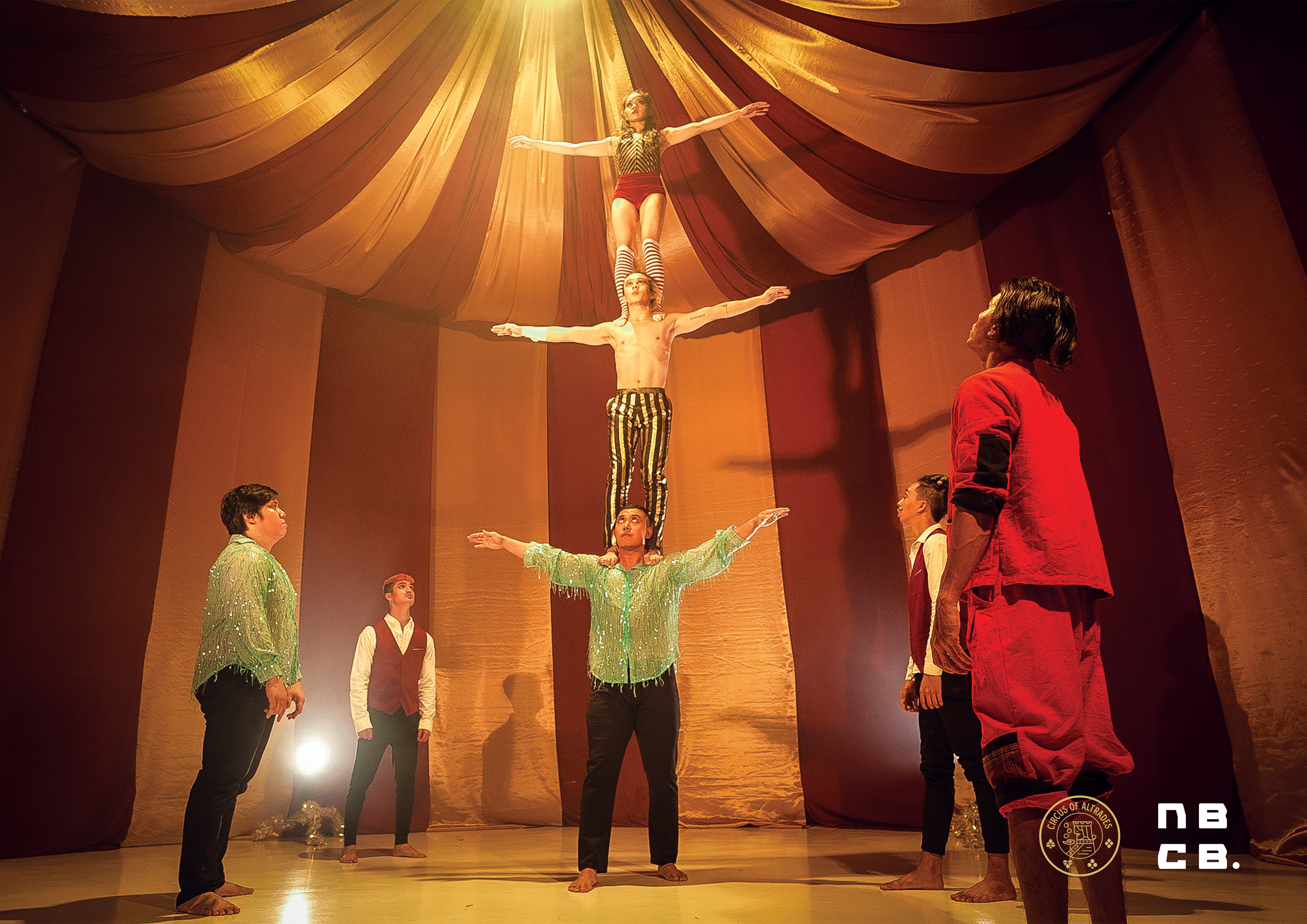 Circus of Altrades. Photo Credit : Circus of Altrades
Those in the Singapore Sports Hub vicinity next week (6 Mar onwards) are in for a delightful treat, with the area to be transformed into a festival-like atmosphere ahead of the highly anticipated Singapore Smash 2023.
Music, dance, community activation, games and more are among the highlights of a packed entertainment roster, with these activities taking place across Singapore Sports Hub while fiery table tennis contests are fought on the Infinity Arena inside OCBC Arena. With one of world table tennis' most prestigious events returning from 7-19 March, Singapore Smash organisers are going all out to ensure that everyone can join this party, which is set to be bigger and better than before.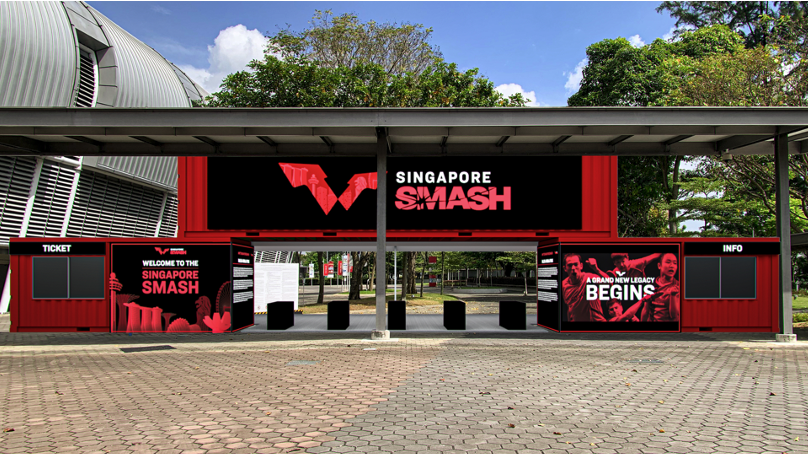 Mockup of the Singapore Smash 2023 Park entrance. Image Credit : WTT
Ticket holders can enjoy exclusive access and premium lifestyle offerings at the newly introduced Singapore Smash Park located outside Hall 1 and Hall 2 of the OCBC Arena. After entering the Singapore Smash Park via a specially-built shipping container entrance, an extensive range of entertainment options and an unparalleled experience awaits.
Visitors can choose to play virtual reality table tennis at the Eleven VR Booth in partnership with Alibaba Cloud or challenge their friends to play for real on the DHS tables spread around Singapore Smash Park. Fans can unleash their creative side by creating their best catwalk impressions at a replica of the famed Infinity Arena, grab an autograph from their favourite stars or simply unwind and enjoy the evening with live music performances. Homegrown talent include Mandopop singer-songwriter Jeff Ng, bilingual singing duo Zerlene & Mun, and local band TNT Live. The performance schedule for Singapore Smash Park is available here.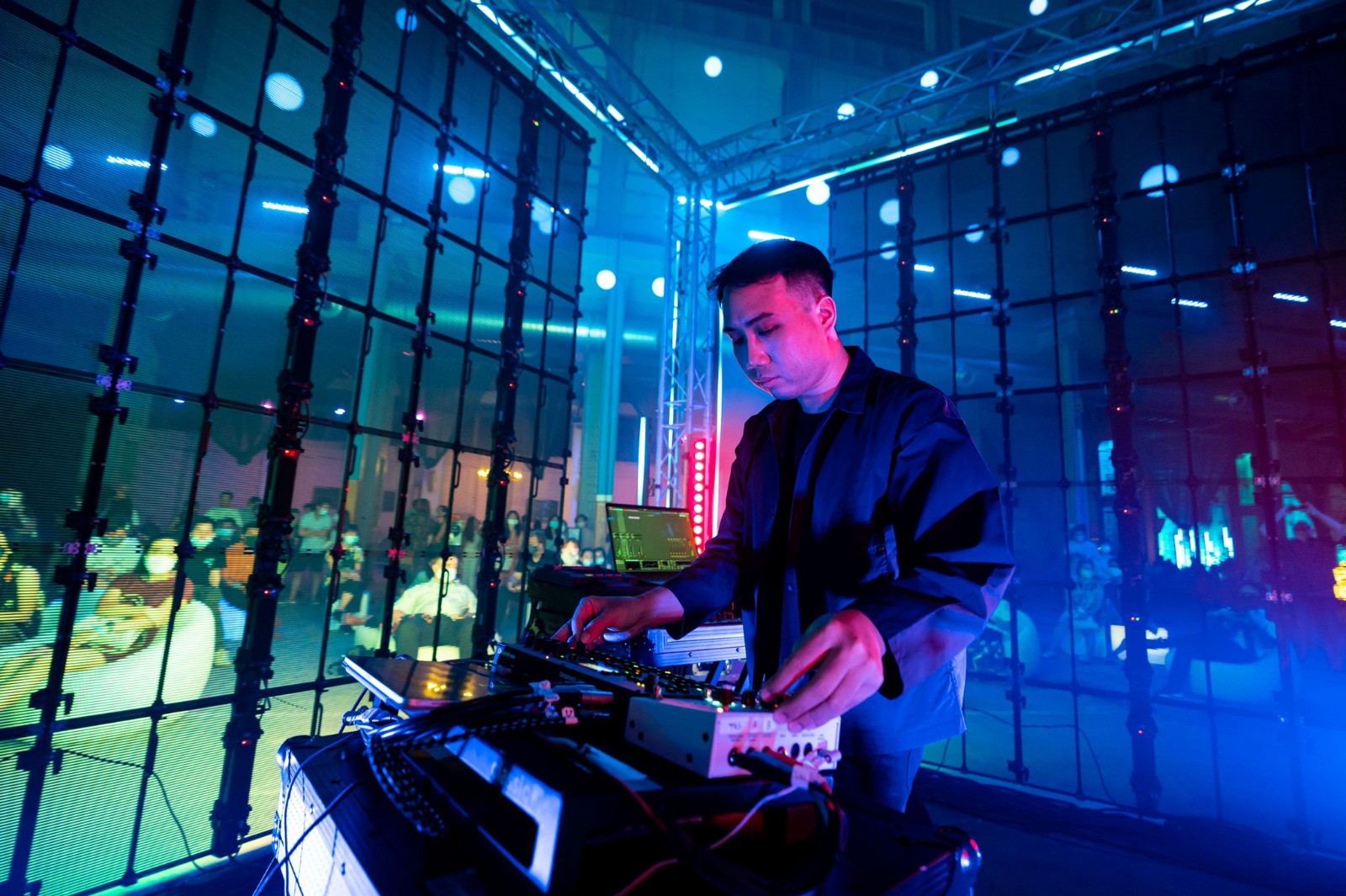 DJ Mervin Wong. Photo Credit : 24OWLS
Bargain hunters can keep an eye out for the merchandise store Happy Hour sales to score the best deals on Singapore Smash collectibles, and fuel up at the various food stalls and bars. Those keen to learn more about the world class athletes battling for glory here in Singapore can also listen in on the live player Q&A sessions within the Singapore Smash Park, which opens on 11 March – the first day of the main draw. Tickets to the Singapore Smash Park start from just $18, with gates opening from 4.30pm to allow fans ample time to make the most of the wide array of activities.
Fans who can't make it to down Singapore Sports Hub can still get a taste of Singapore Smash 2023 by heading to Anti:dote at Fairmont Singapore and trying the specially-curated Singapore Smash drinks created by Head Mixologist, Kingston Chin. Available from now until 19 March, both drinks embody the essence of Singapore Smash 2023. Ping Pong Like My Heartbeet Cocktail presents a heady mix of Brass Lion Dry Gin, Beetroot Summer Sweet Wine, Hibiscus Lemon Acid, Clarified Milk, and Dehydrated Beetroot Chips, while Kingston's addition of ingredients such as Clarified Pineapple and Bandung Foam in the Lion's Spirit Mocktail pays tribute to local flavours.
The Singapore Smash Zone also returns at the newly-renovated OCBC Square outside Kallang Wave Mall. The Singapore Smash Zone is free for all to enter, with free play tables and community competitions that allow members of the public to play some table tennis regardless of age, gender and skill level. The community age group competitions are a returning favourite from the first-ever Singapore Smash in 2022, with this year's edition estimated to attract over 300 participants across 5 categories: Open, Under-10, Under-14, Newbie Singles and Newbie Doubles. There will also be a showcase by non-profit group Table Tennis For Good, which aims to use table tennis to promote brain and general health while having fun playing. The public can also catch a glimpse of some of the sport's best players and rising stars, with meet and greet sessions to take place at the Singapore Smash Zone.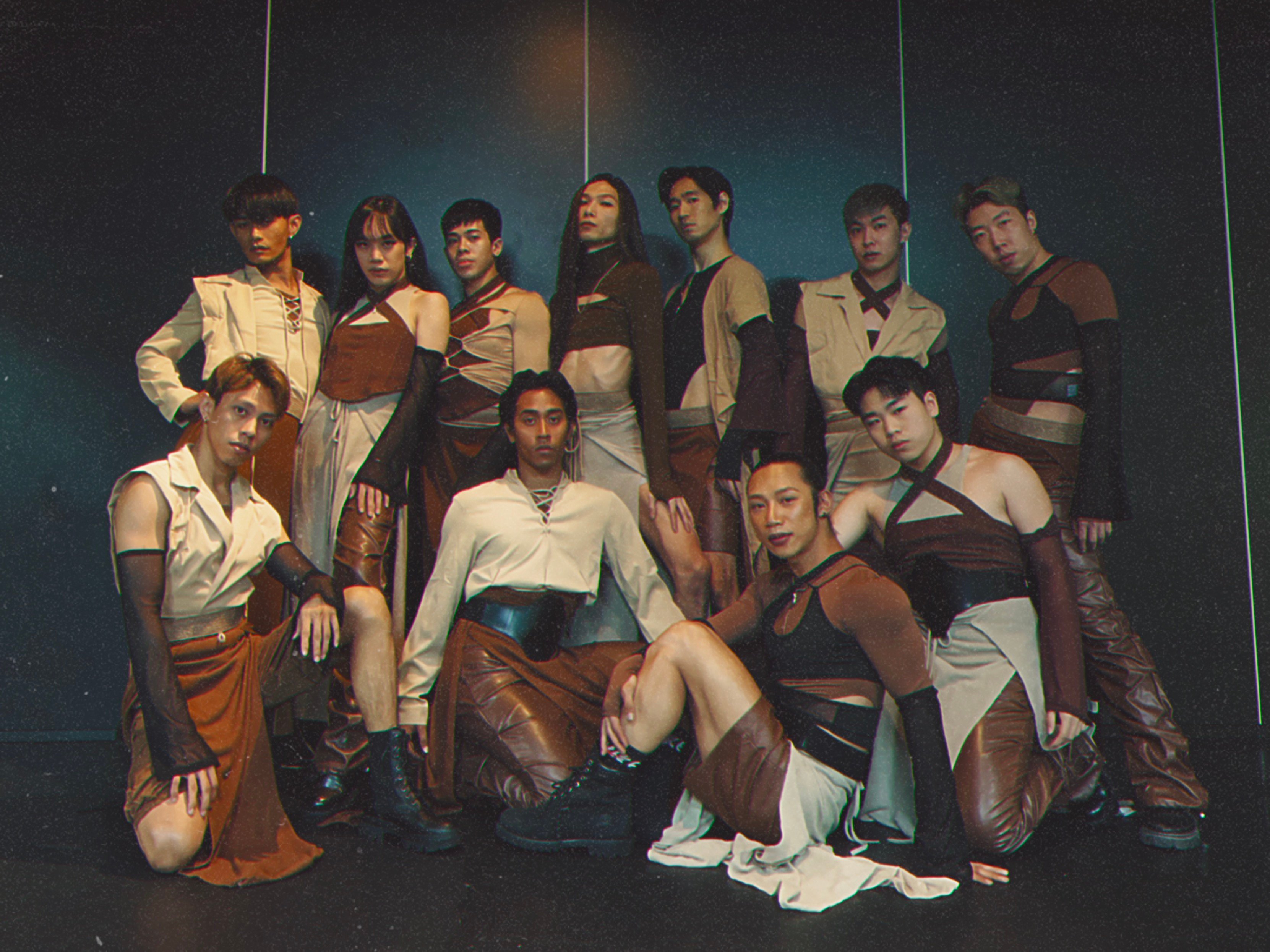 Performing at Singapore Smash 2023 is dance group, Limited Edition. Photo Credit : Limited Edition
These athletes will not be the only ones set to marvel spectators with their displays of speed and physical prowess. Singapore Smash organisers have lined up a host of thrilling performances before selected sessions on both event weekends, adding to the festive and celebratory atmosphere of the event. Performers include Singapore's first acrobatic circus company Circus of Altrades and dance group Limited Edition, who represented Singapore at the World Hip Hip Internationals and are known for their feisty and unique dance moves in the street dance scene. Performing on the final day of the event on 19 March is Singapore's very own pop darling, RRILEY – a founding member of The Sam Willows – who dominated the airwaves after making her debut as a solo singer in 2019. The schedule of performers at the Infinity Arena is available in Annex A (see below).
Fans should also ensure they grab their tickets to the opening and closing nights of the event as a mythical warrior representing table tennis stars of the past calls forward the warriors of today to create a Grand New Legacy. This is set against a backdrop of dancers, lighting, music and animated project mapping across the Infinity Arena that will create a an incredible experience for fans.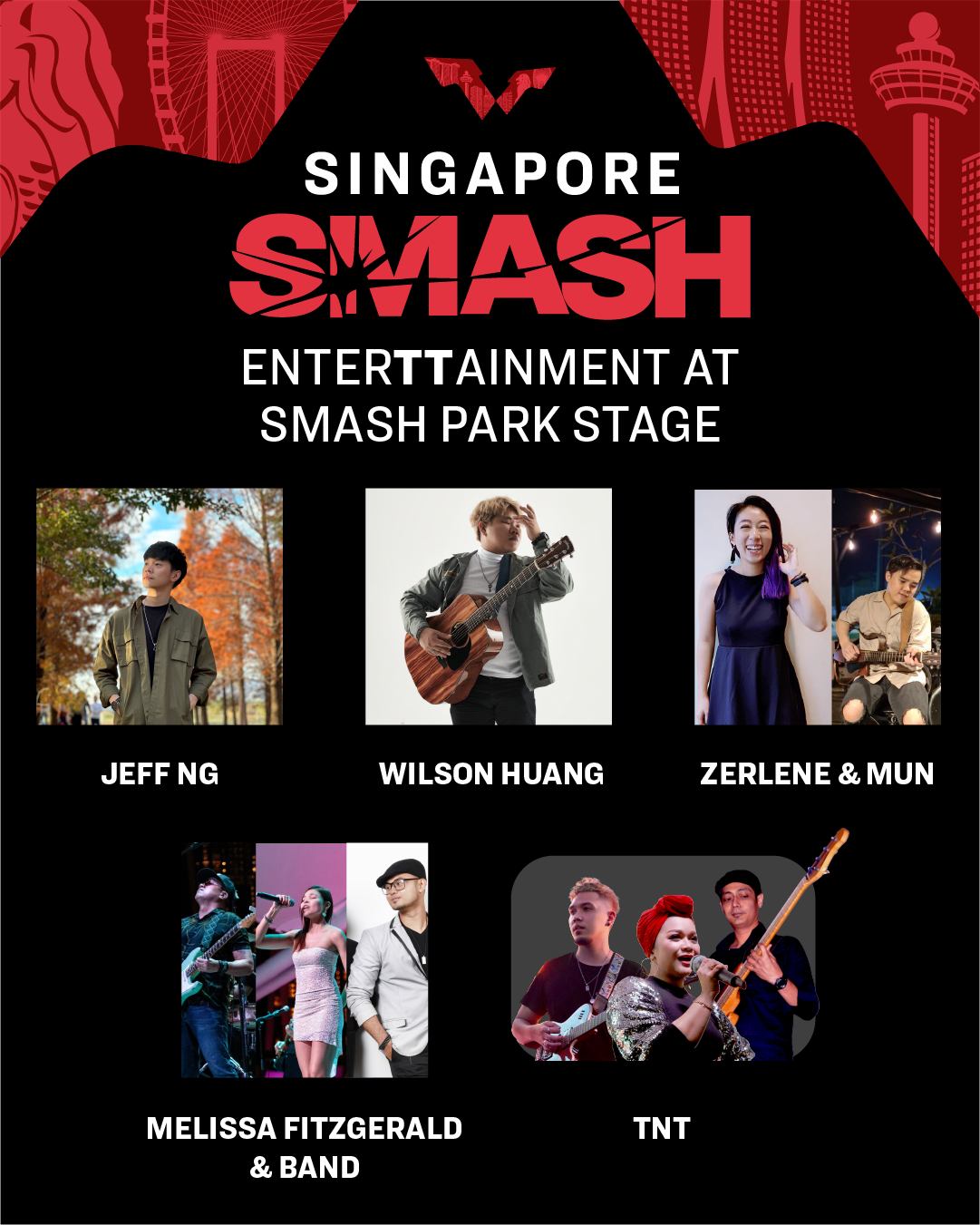 Entertainment lineup comprising Singers and Bands. Image Credit : WTT
Fans from Overseas - Take note :
Singapore Smash fans from overseas can enjoy a seamless trip-planning experience, with leading travel technology platform and hotel booking engine HotelPlanner unveiled as the event's Official Travel Partner.
Fans who book here will enjoy preferential rates at selected hotels in Singapore. The partnership allows visiting fans to book their hotels and tickets together via a single platform, eliminating the additional time taken and hassle of trawling the Internet for suitable accommodation options. With over 400 hotels listed on HotelPlanner for Singapore Smash 2023, overseas spectators can be assured of a wide range of options that suit all travelling styles.
Exclusive weekend bundles are also available from S$1,000, with each bundle comprising perks that have been specially chosen to provide fans an unparalleled Singapore Smash experience within and outside of the competition vicinity. These include tickets to the weekend sessions, room upgrades, daily breakfast, complimentary personalised two-way airport transport, vouchers to popular local attractions, among others.
Singapore Smash 2023 at the OCBC Arena, will feature 64 player men's and women's singles and 24-pair doubles and mixed competitions. A singles qualifying competition featuring a further 64 men and 64 women will be held from 7-9 March. The overall player line-up is listed here.
Tickets for the Qualifying sessions and the Main draw are available here.
Annex A
Performers at Infinity Arena
12 March, Before evening session: The Lorong Boys
17 March, Evening session before the Singles Quarterfinals: Limited Edition
18 March, Afternoon session before Men's Doubles Final and Women's Singles Semifinals: Mervin Wong x Bards of Neverland
18 March, Evening session before the Men's Singles Semifinals and Women's Doubles Final: Circus of Altrades
19 March, Between the Women's and Men's Singles Finals: RRILEY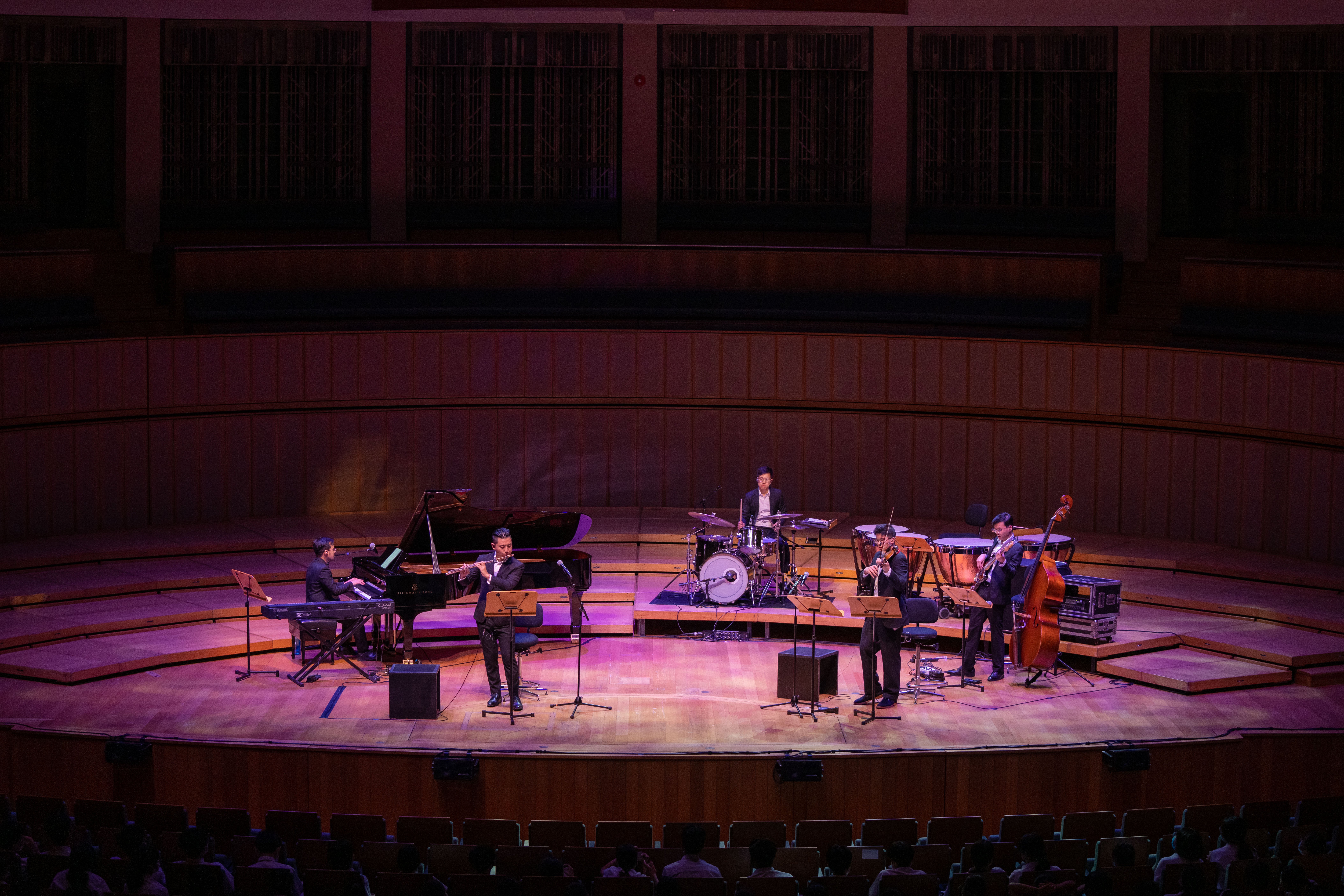 The Lorong Boys. Photo Credit : Gilbert Ong