Ticket Sales for AFF Mitsubishi Electric Cup to start on 5 December!
by Circle, on November 30, 2022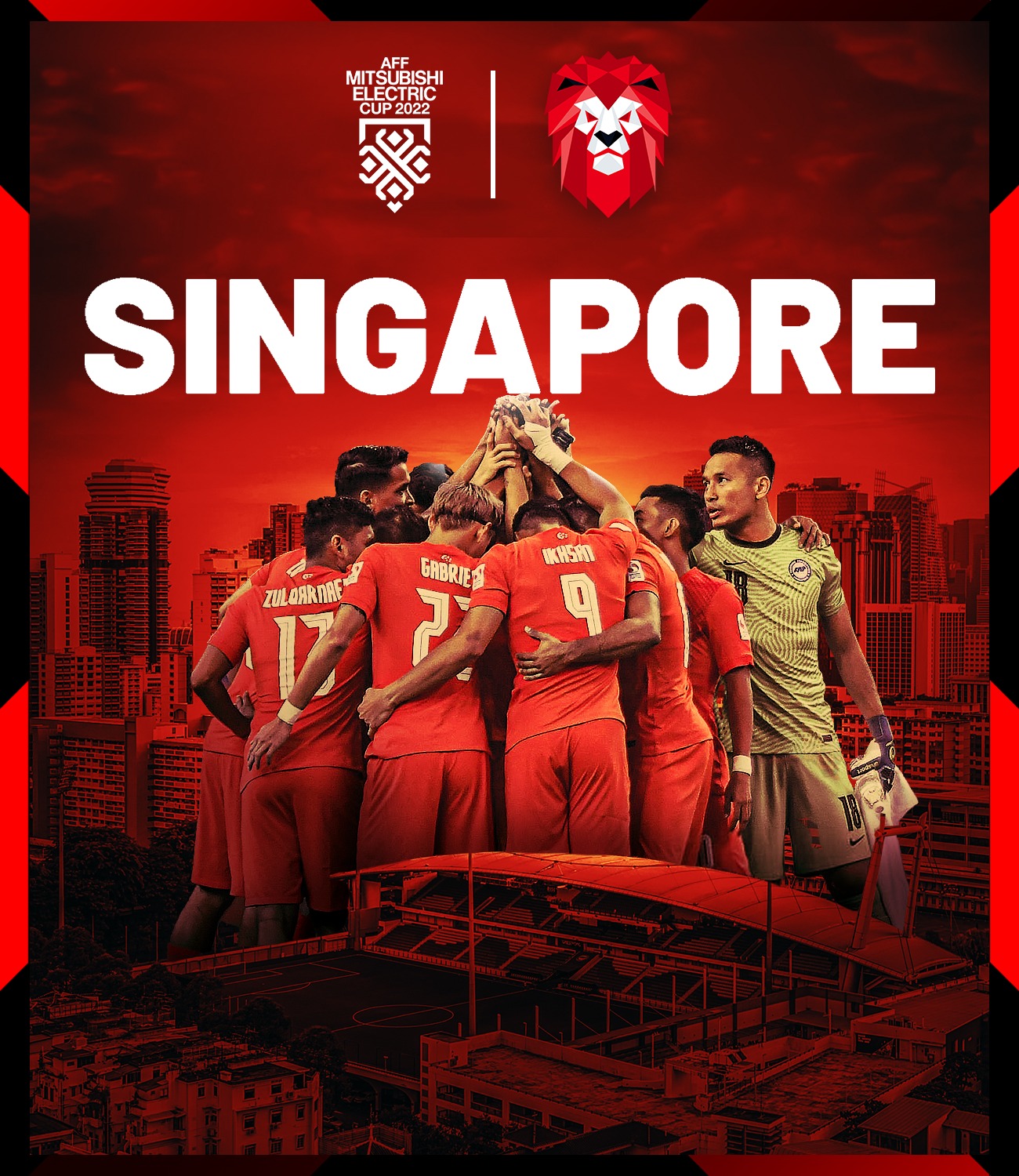 Image Credit : AFF Mitsubishi Cup FB Page
The Singapore Men's National Team will play their home group stage matches of the ASEAN Football Federation (AFF) Mitsubishi Electric Cup 2022 against Myanmar and Vietnam on 24 December and 30 December 2022 respectively at the Jalan Besar Stadium (JBS). Tickets will go on sale from Monday, 5 December 2022 at 12 noon and can be purchased via the FAS website : www.go.gov.sg/fastickets
Grandstand tickets will be priced at S$25.00 for adults and S$15.00 for children aged 12 years old and below while Gallery East tickets will be $15.00 for adults and S$10.00 for children. Each fan will be allowed to purchase a maximum of six tickets, across any category, per matchday. The first three days of sales will be exclusively reserved for Singapore fans, who will enjoy a 20 per cent discount off the full price if they purchase a bundle set of two tickets to catch both of Singapore's home matches. This discount is only applicable for Adult tickets. Match tickets may also be purchased onsite at the JBS ticketing booth on match days; however, this will be strictly subjected to availability and only a limited number may be put up for sale. Hence, fans are highly encouraged to purchase their tickets early and via the online sales channel.
With the tournament reverting to the home-and-away format, the Lions will face their Group B opponents at home in a venue that was last used in 2012 for this regional showpiece, when the Lions went on to became champions for the fourth time. JBS was one of the two competition venues submitted by the FAS to the AFF as part of the host nation's obligations. While the start date of the competition was earlier expected to be in January 2023, the finalised match dates mean the National Stadium is unable to host the group stage games as the venue has committed to other events. The National Stadium, originally booked for all matches in the month of January 2023, will be the venue for the home legs of the semi-finals and finals for the Lions should they progress accordingly in this tournament.

The away matches against Laos and Malaysia, the other two teams in Group B, will be played on 27 December 2022 and 3 January 2023 respectively. As part of their preparations for the AFF tournament, the Lions will face the Maldives in an international 'A' friendly at home at the JBS on 17 December 2022. Tickets for this game will also be available from 5 December 2022, 12 pm via www.go.gov.sg/fastickets and will be priced at S$20 for adults and S$12 for children respectively.