Tokyo 2020 : After spending 2 1/2 years of prepping, TeamSG Para-Cyclist Steve Tee is ready for his Paralympic debut!
by Circle Stories, on August 22, 2021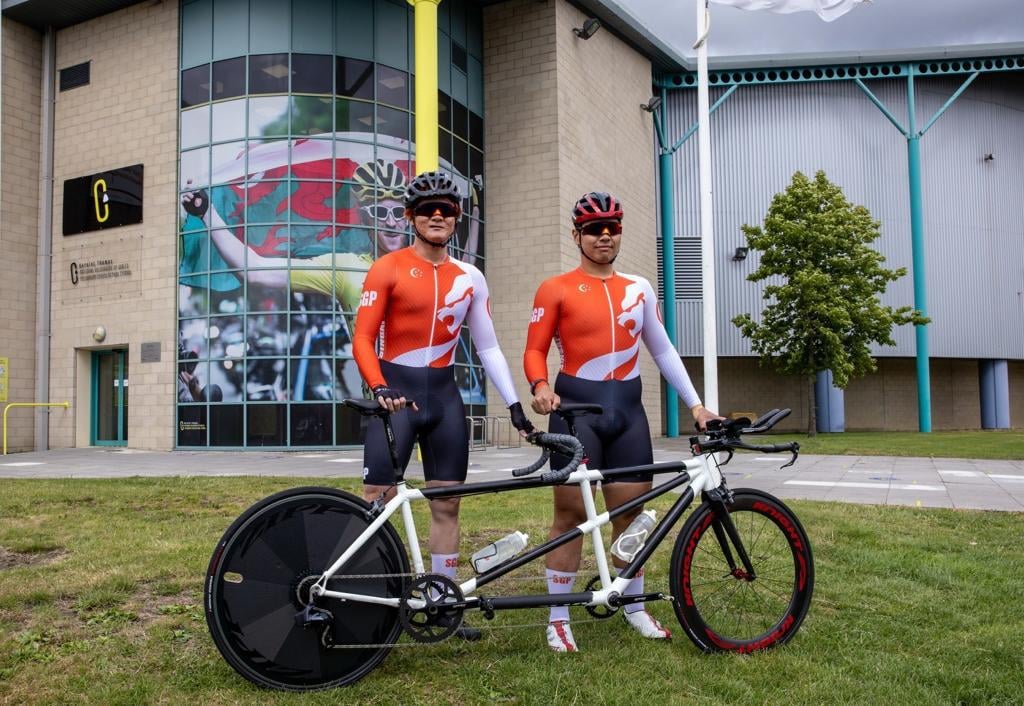 (Team SG's Steve Tee and Ang Kee Meng - Photo by Huw Fairclough Photography)
By Raj Kumar
How does a Visually Impaired person, ride a bicycle, let alone train and compete at international events? You can try asking Steve Tee, who back in 2015, first represented Team Singapore at the Asean Para Games as Captain of the 5-a-side visually impaired football team. And 2 years later, he competed in the KL Para Games and won a Bronze medal in the sport of Tandem Cycling! And since then, he's won a ticket to represent the Republic at the XVI edition of the Summer Paralympics.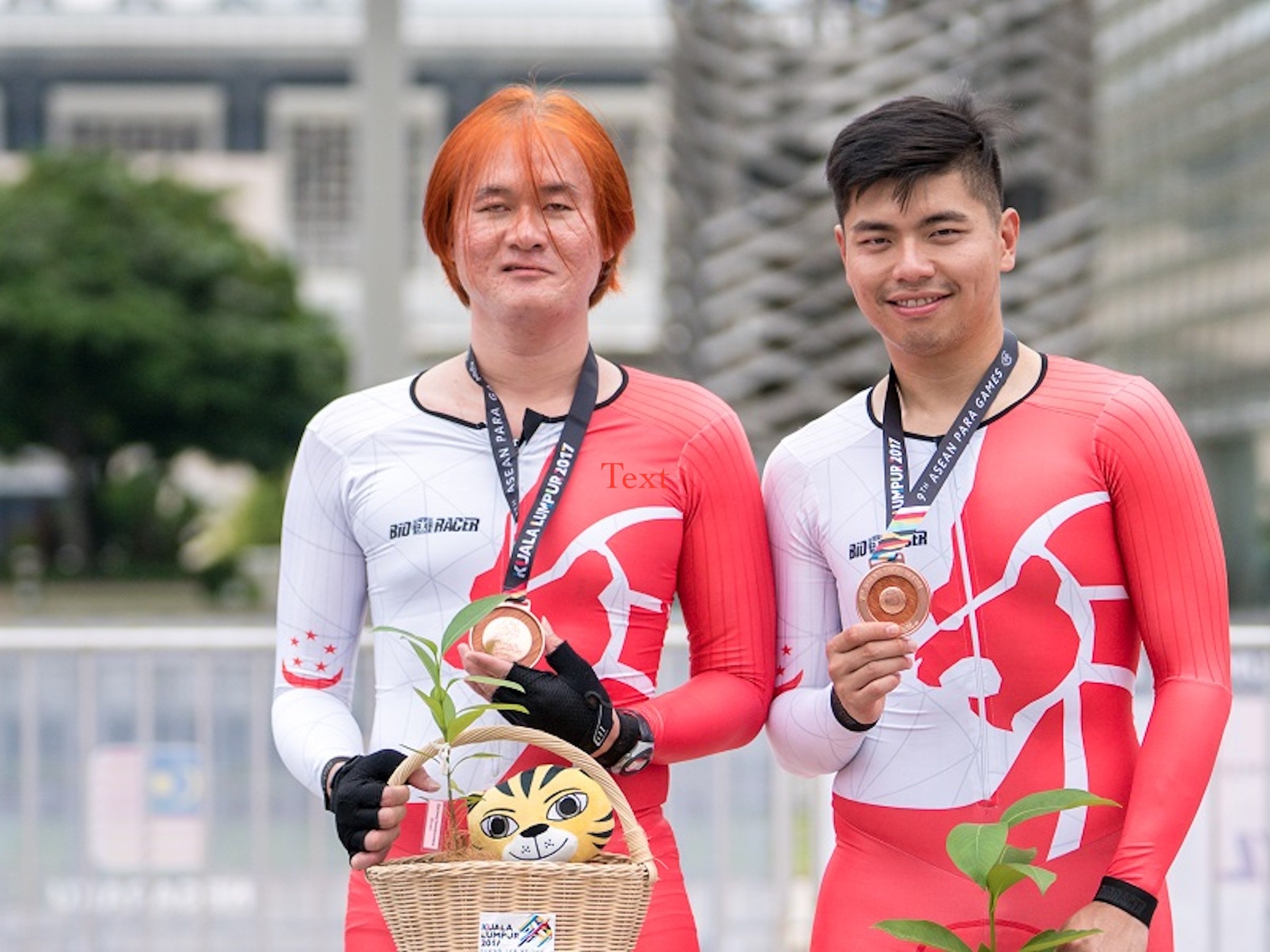 Steve Tee (left) with pilot Ang Kee Meng, posing with their bronze medal in the Men's 24.6KM Individual Time Trial at the ASEAN Para Games 2017. Photo Credit: Sport Singapore
In less than 2 years, Steve went from playing his favourite sport (football) and embarked on a new journey in the world of tandem cycling. In this sporting discipline, a visually impaired athlete, called the stoker, is paired with a sighted counterpart, who is called the pilot. Steve's pilot is former national cyclist, Ang Kee Meng. The both of team were introduced in 2016, and their partnership has since stood the test of time, as they've won several regional medals and are now, on the verge of their Paralympic debut.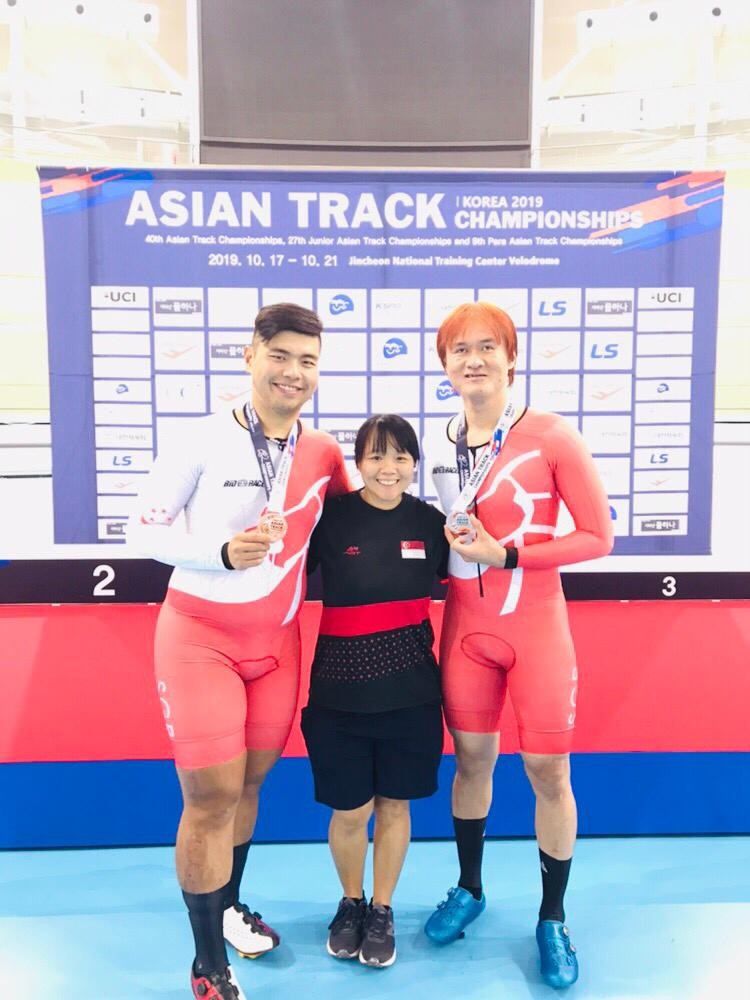 (Ang Kee Keng, Coach Athena Han and Steve Tee - Photo by Steve Tee)
Having been confined in Singapore during the Covid-19 pandemic, both cyclists including their Coach Athena Han, jetted off to Wales in mid June 2021, for their final stage of preparations for Tokyo 2020. A year earlier, Steve experienced a major scare when he suffered back injuries twice, in the span of 2 months. He could have called off the Paralympic campaign altogether. But with the right mindset and a supportive team around him, the 40 year old overcame his injuries (after surgery), resumed training and got back into his ideal physical fitness and form by early 2021.
Check out Steve's Zoom Interview (from Wales) with SportSG just a few weeks ago, as he talked about his challenges and how he was able to overcome them, physically, mentally and emotionally. Training fulltime since June 2019, how did he adapt and evolve when the pandemic hit Singapore 8 months later. And what is he and Kee Meng planning to achieve in the 3 events they're competing at the Paralympics?
(Raj interviewed Steve on 28 July, when he was in Wales)
Steve and Kee Meng will begin their Paralympic campaign on Wed (25 Aug) from 1030am onwards, in the Men's B 4,000 meters Individual Pursuit, inside a Velodrome. And we wish the both of them, the best of luck and success in Tokyo :)
The 16th edition of the Paralympic Games is from 24 Aug to 5 Sep 2021. For all coverage and news of the Republic's national athletes who're competing at the Games, check out the official Team Singapore Tokyo 2020 website.
Pledge Your Support here
Show your support for Team Singapore in the Paralympic Games!
Team Singapore athletes have worked hard to qualify for the Paralympics despite the challenges placed in front of them by the pandemic. They've trained relentlessly, all while adapting to the different safety measures throughout their journey, to ensure that they can represent our flag in Tokyo.
Raj Kumar's been in Singapore's sports reporting and broadcasting scene since 1997. He was the former Sports Editor and Presenter on Power 98FM (SAFRA Radio) and 938LIVE (Mediacorp Radio). Over the years, he travelled to report on Team Singapore at the 2008 Beijing Olympics and 2012 London Olympiad, including 4 SEA Games cities. As a familiar voice and face on Radio, TV and online sports, he has produced and hosted more than 650 talkshows and programmes.
Related Events & Programmes