Tokyo 2020: Team SG paddler Yu Mengyu turns focus to Team event, after 4th place finish in Singles!
by Circle Stories, on July 28, 2021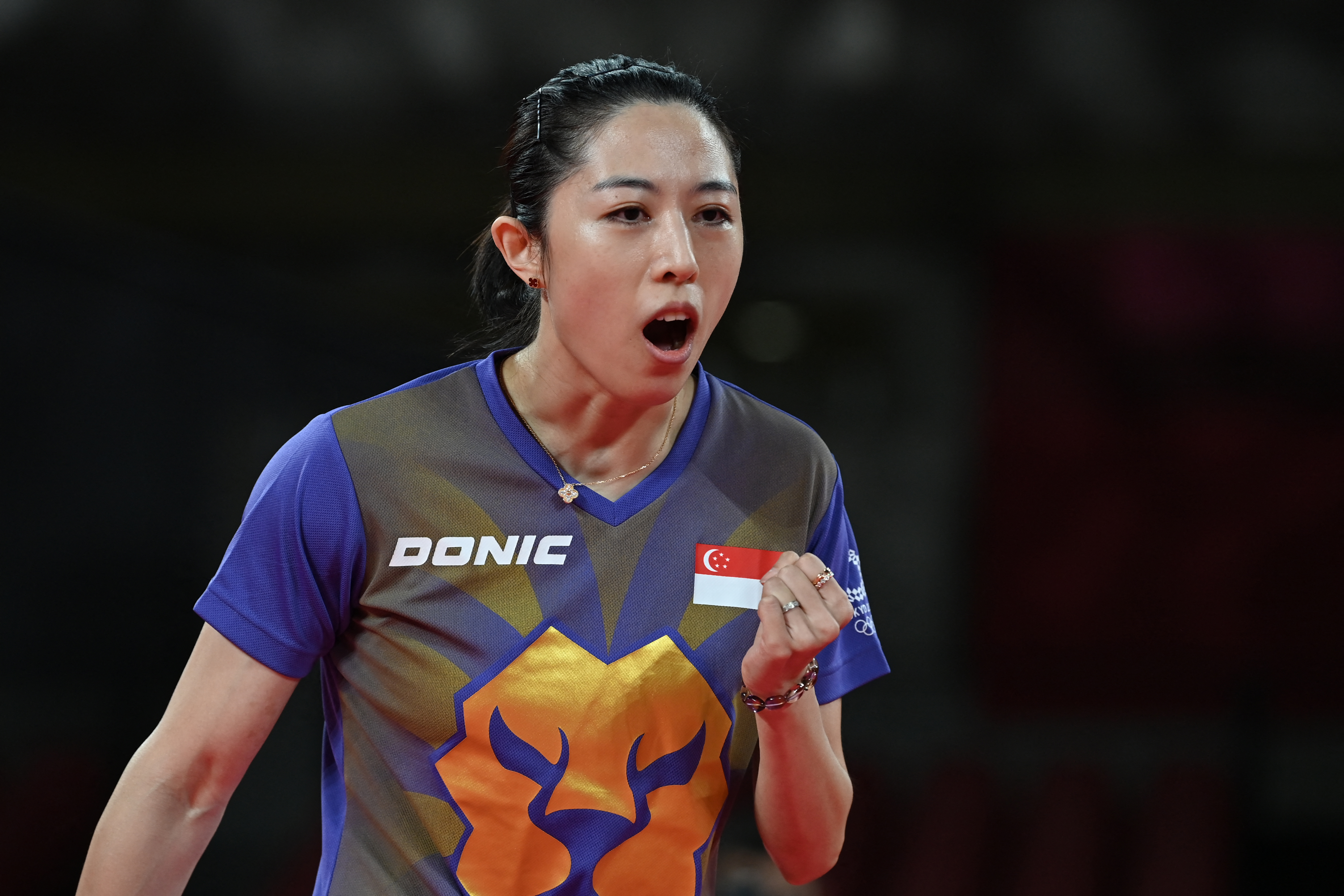 (Yu MengYu vs Mima Ito at Tokyo 2020 - Photo by Sport Singapore)
By Kenneth Tan
She was the massive underdog, but that did not stop Team Singapore paddler Yu Mengyu from putting up an incredible fight in the fight for the Bronze medal. On 29 July, home favourite and world ranked number 2 Mima Ito, took 47 minutes to end Mengyu's sterling Singles campaign 4-1 (6-11, 11-8, 11-7, 11-7, 11-6).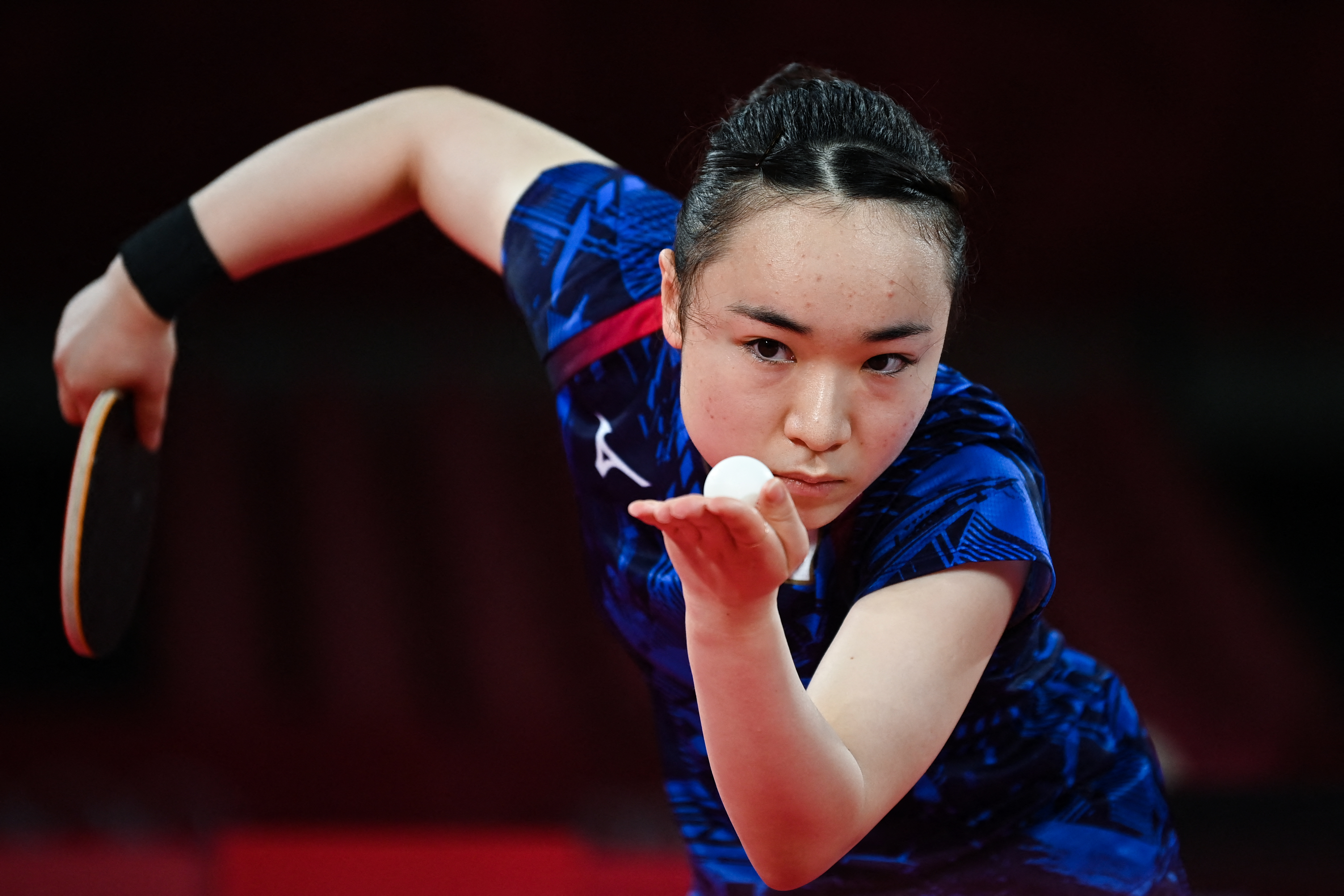 (Mima Ito at Tokyo 2020 - Photo by Sport Singapore)
Carrying a suspected leg/thigh injury sustained in her semi-final defeat to China's top-ranked Chen Meng earlier in the day, 47th-ranked Mengyu shouldered on for the opportunity to help the Republic claim their first medal of Tokyo 2020. She would surprise many by taking the 1st game at the Tokyo Metropolitan Gymnasium, with her intensive attacking play causing all sorts of problems for Ito.
Claiming 5 straight points en route to winning 11-6, Mengyu had already outdone what she did in their previous meeting. Back in the round of 32 in the 2019 Hong Kong open, the 31-year-old went down 4-0 and never scored more than 7 points in each game.
Ito had a history of coming from behind though, as she came from 2 games down earlier on Monday along with male counterpart Jun Mizatani to clinch a shock Gold medal in the Mixed Doubles – at the expense of hot favourites, China. The 20-year-old would repeat the script on this occasion against Mengyu, battling back to 1-1 after winning Game 2 by a 3-point margin (11-8).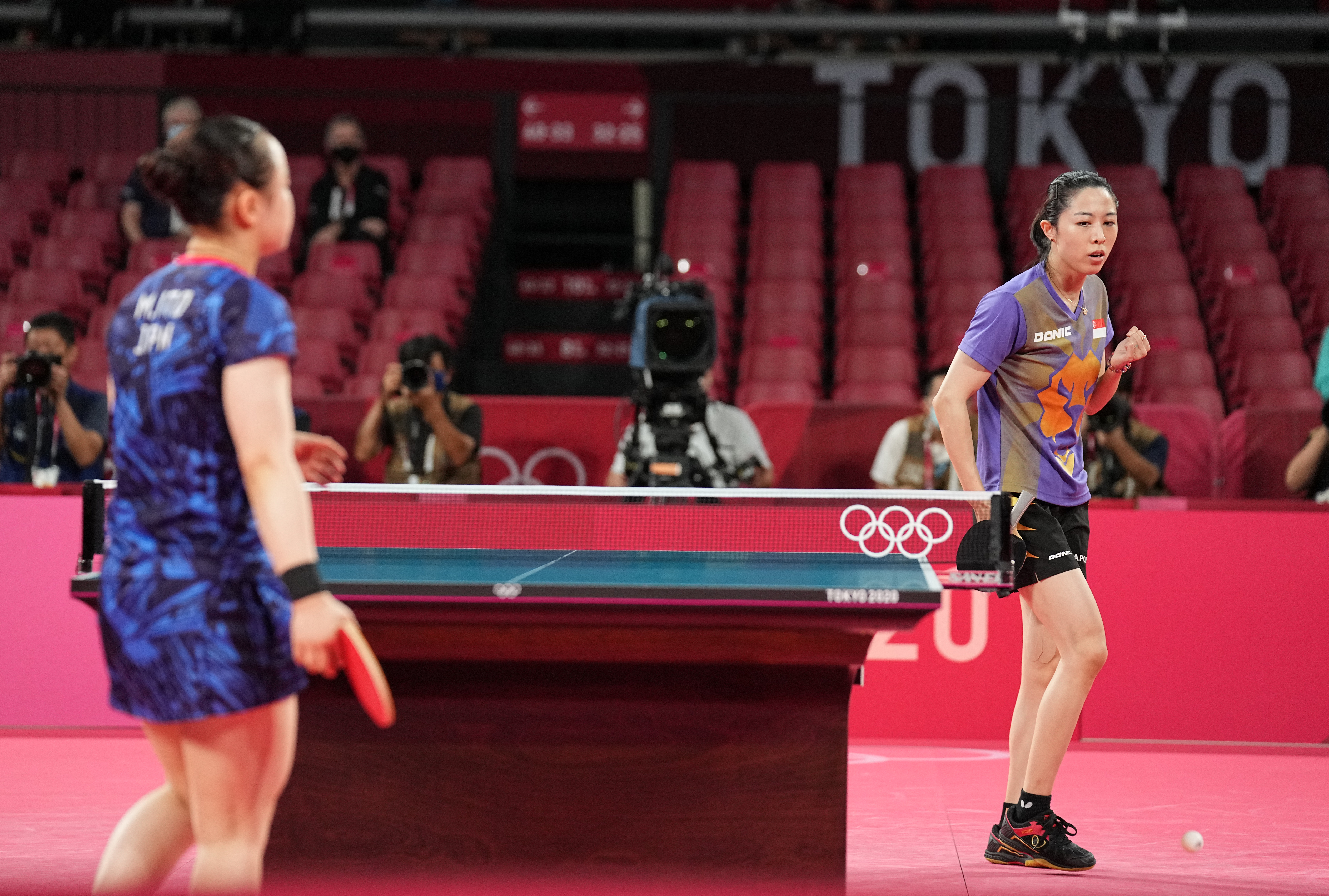 (Yu MengYu vs Mima Ito at Tokyo 2020 - Photo by Sport Singapore)
In the 3rd game, Mengyu showed a steely response to lead 3-1 and then 7-5. However, she made a series of unfortunate errors at that crucial juncture – conceding 6 straight points to lose 11-7.
Now leading 2-1 overall, Ito continued at top gear at the start of Game 4. With a wide variety of serves and ability to produce strawberry flicks that creates tricky spins on the ball, she soon opened up a commanding 6-1 lead. Mengyu was not one to lie down though as she took 6 out of the next 8 points to trail by just one (at 8-7 down). The Japanese coach soon called for a time-out, which worked wonders as Ito claimed 4 straight points to win another game (11-7).
Mengyu continued to battle hard and took an early lead (2-1) in the 5th game. But Ito resumed her dominance to pull away at 9-4, before sealing it 11-6 to emerge victorious 4-1 overall.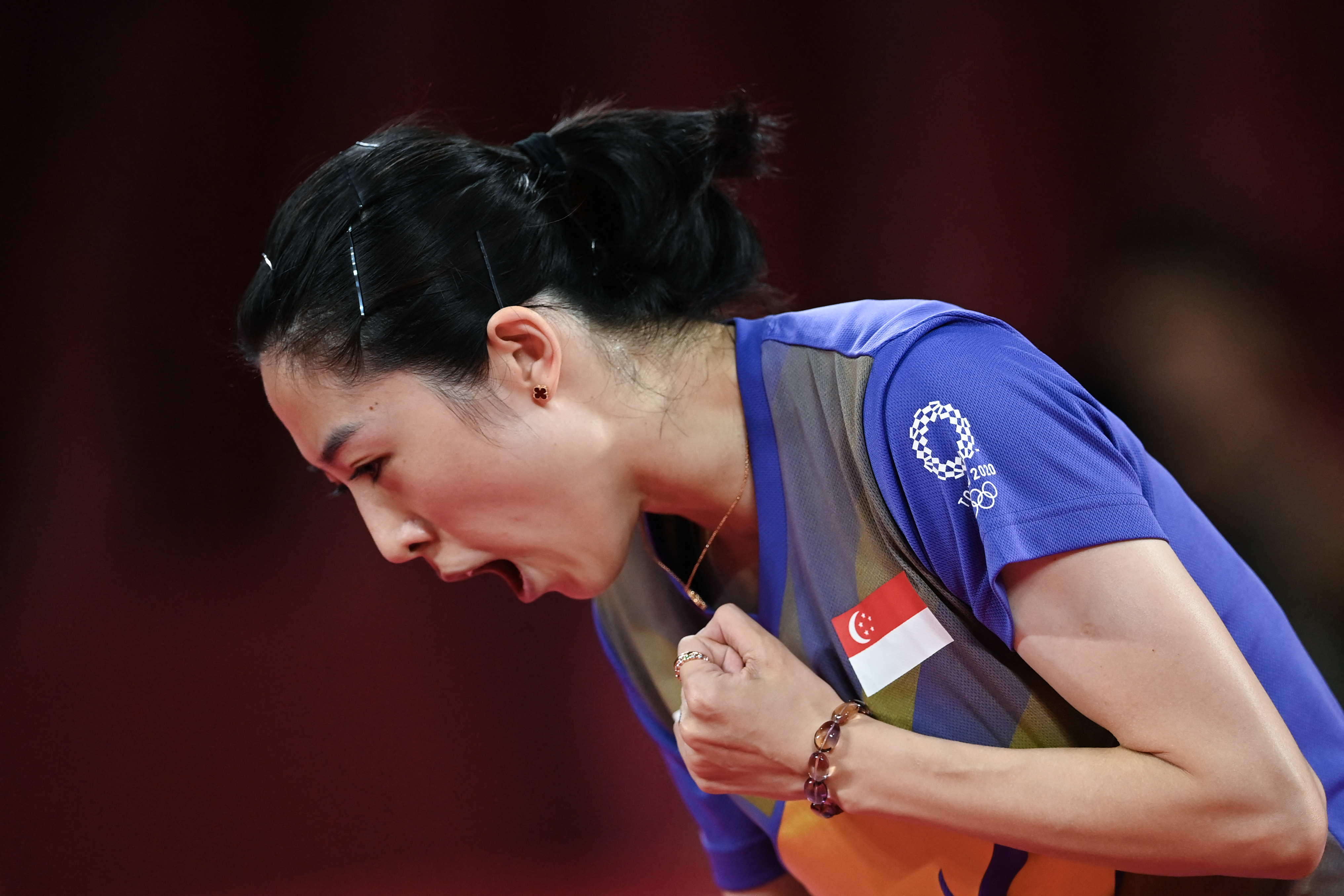 (Yu MengYu vs Mima Ito at Tokyo 2020 - Photo by Sport Singapore)
There would be no bronze medal to savour in the end, but Mengyu can look back fondly on a fairytale run into the last 4. Defeating two players ranked in the top 10 (Taiwan's Cheng I-Ching and Ito's compatriot Kasumi Ishikawa) along the way, made her achievement sweeter, as she managed to surpass her quarter-final finish at Rio 2016.
In what could be her last-ever appearance at this stage, Mengyu can make this campaign an even more memorable one when she teams up with Feng Tianwei and Lin Ye in the Women's Team Event that starts on 2nd August. The trio will be yearning to put Singapore back on the podium for this sport – having claimed silver and bronze in Beijing 2008 and London 2012 respectively.
The 32nd edition of the Olympic Games is from 23 July to 8 Aug 2021. For all coverage and news of the Republic's national athletes who're competing at the Games, check out the official Team Singapore Tokyo 2020 website.
Remember to also Show your support for Team Singapore at the Olympic Games!
Team Singapore athletes have worked tirelessly over the last 12-20 months, especially under strict safety management measures to train and prepare. They've had to step up, pivot and adopt new and innovative methods to train especially with their preparations confined to the Lion City. With no international competitions or training stints, these athletes have had to adopt and maintain a positive mindset as well, throughout this entire journey to reach the grandest stage in Sport!
Simply click here to pledge a few words of encouragement and send positive vibes, as our TeamSG athletes continue to fly the national flag proudly in Tokyo.