Tokyo 2020: TeamSG's Md Diroy Bin Noordin sets new National Record, in splendid Men's Shot Put F40 showing!
by Circle Stories, on August 28, 2021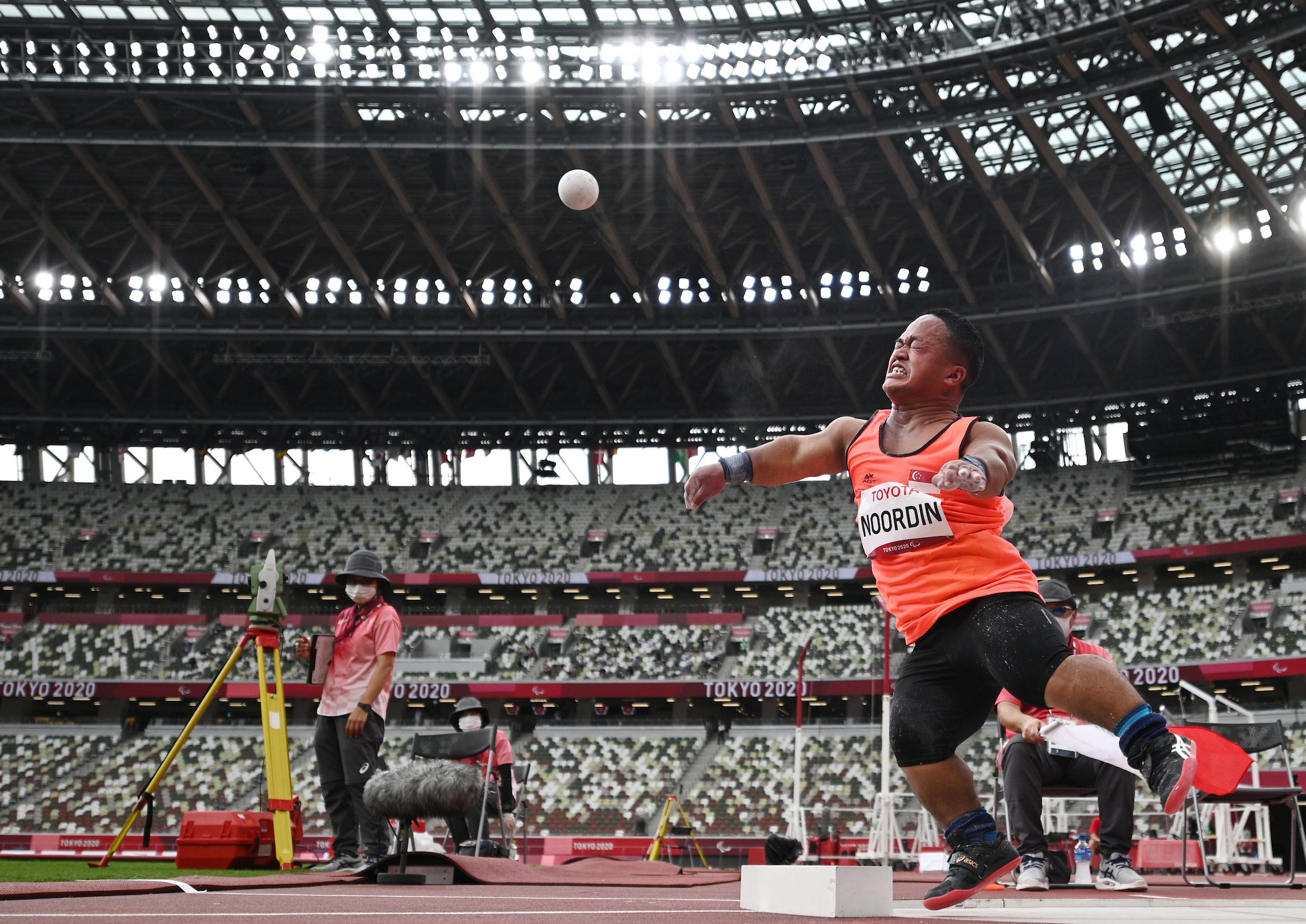 (TeamSG's Md Diroy Bin Noordin at Tokyo 2020 - Photo by Sport Singapore)
By Kenneth Tan
With a couple of sharp spins, Md Diroy Bin Noordin released the heavy 7.26kg ball in his hands and lightened the huge expectations he'd set for himself in the process.
In his 6th and final attempt in the Men's Shot Put F40 event at the Tokyo Olympic Stadium on Sunday morning (Aug 30), Diroy – Team Singapore's sole representative in athletics – achieved a new personal best (PB) of 9.92 metres, which is also a new National record! His previous PB before the ongoing Games, was 9.78m set in a recent Singapore Athletics performance trial this year.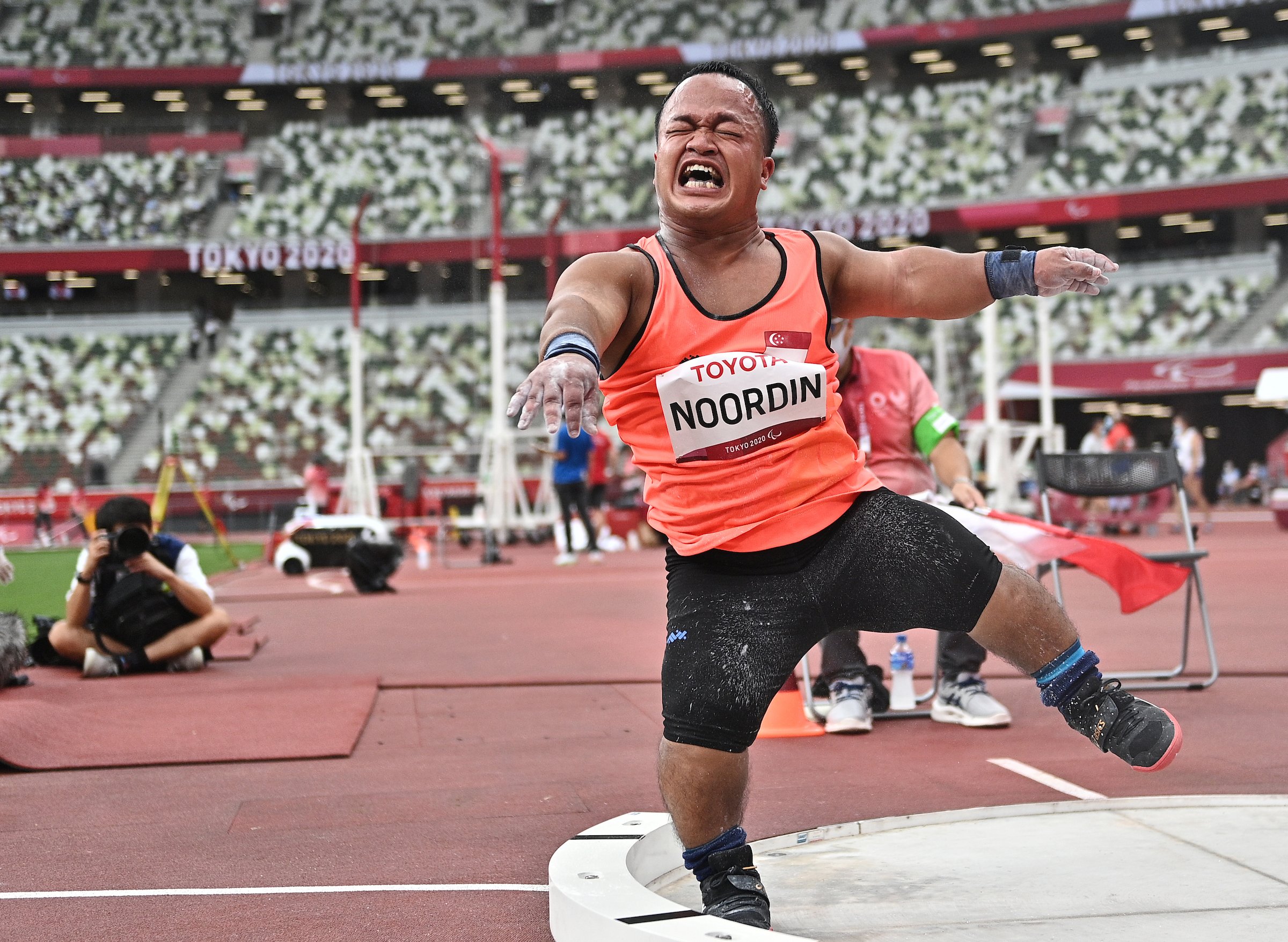 (TeamSG's Md Diroy Bin Noordin at Tokyo 2020 - Photo by Sport Singapore)
The outstanding display today in Tokyo, placed him 8th out of 9 competitors – an improvement on his Rio 2016 showing, when he finished 9th in a field of 10 with 7.29m.
On an extraordinary morning where the world record was smashed 3 times, Russian Paralympic Committee's Denis Gnezdilov won the gold medal with 11.16m – 0.15m further than the previous benchmark set by Portugal's Miguel Monteiro in February this year. The latter did clinch bronze with 10.76m, behind Iraq's Garrah Tnaiash – whose score of 11.15m was not enough for him to retain the gold in Rio 2016.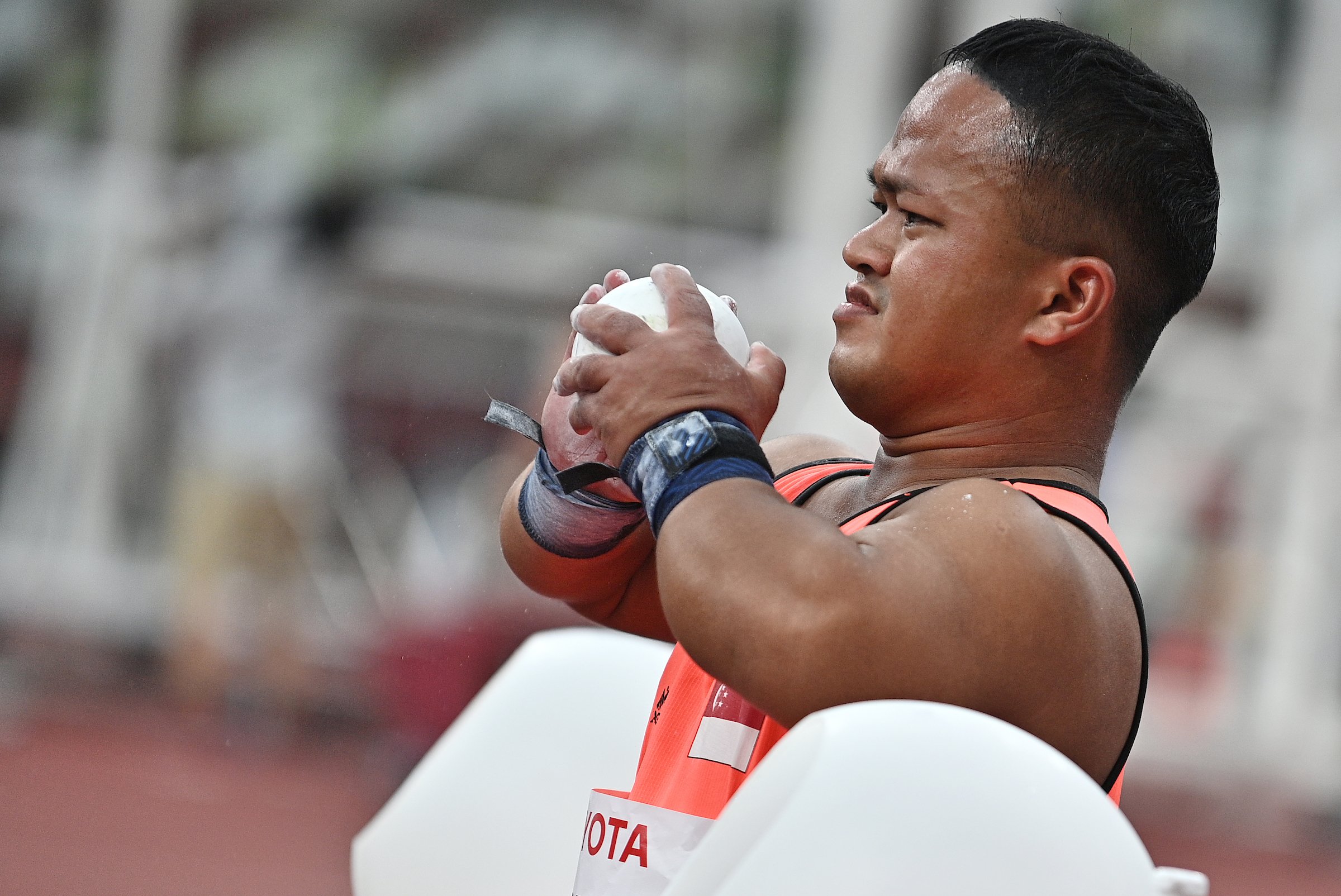 (TeamSG's Md Diroy Bin Noordin at Tokyo 2020 - Photo by Sport Singapore)
7th in the order to compete, Diroy did not get off to the best of starts. His 1st attempt was 9.58m, while his 2nd did not chalk up any score due to the ball not landing within the designated 35-degree sector. The 29-year-old – who had the honour of being Singapore's flag-bearer at the opening ceremony on Tuesday – did not let that disappointment get to his head as he achieved 9.85m on his 3rd try.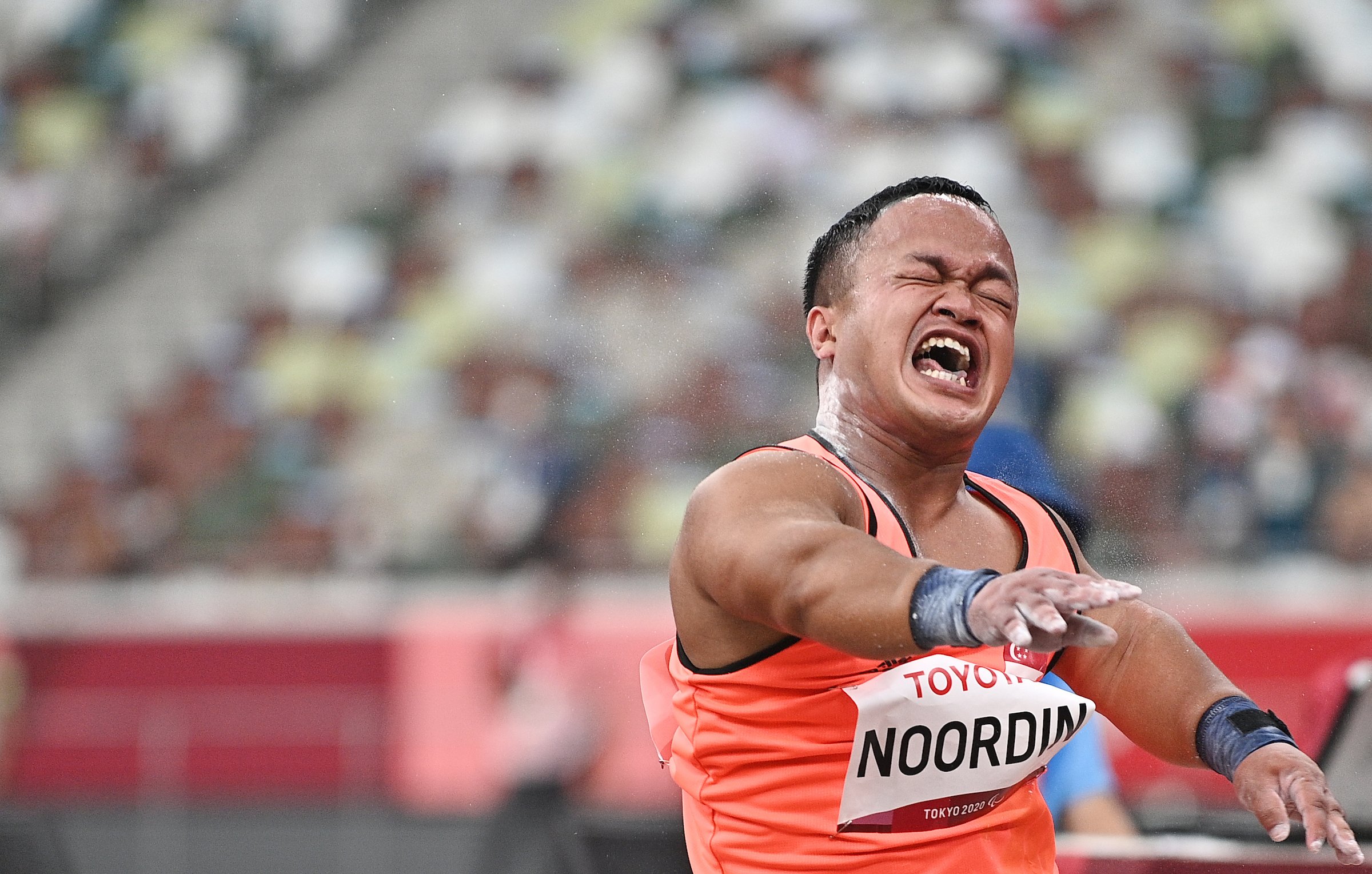 (TeamSG's Md Diroy Bin Noordin at Tokyo 2020 - Photo by Sport Singapore)
Failing to go further in his next 2 attempts, Diroy knew he to make it count on the 6th and final go. And he truly delivered as he went with all his might to make 9.92m. The smile on his face after that throw, says it all, as the 2019 Singapore Disability Sports Council (SDC) Sportsman of the Year, delivered on his promise to exceed what he had achieved before in this discipline.
His relentless attitude to improve and dedication to hone his craft has indeed paid off on his 2nd Paralympic appearance.
The 16th edition of the Paralympic Games is from 24 Aug to 5 Sep 2021. For all coverage and news of the Republic's national athletes who're competing at the Games, check out the official Team Singapore Tokyo 2020 website.
Pledge Your Support here
Show your support for Team Singapore in the Paralympic Games!
Team Singapore athletes have worked hard to qualify for the Paralympics despite the challenges placed in front of them by the pandemic. They've trained relentlessly, all while adapting to the different safety measures throughout their journey, to ensure that they can represent our flag in Tokyo.
Related Events & Programmes