Tokyo 2020: Yip Pin Xiu secures S'pore's 2nd Paralympic Gold, with superb win in 50m Backstroke S2 Final!
by Circle Stories, on September 1, 2021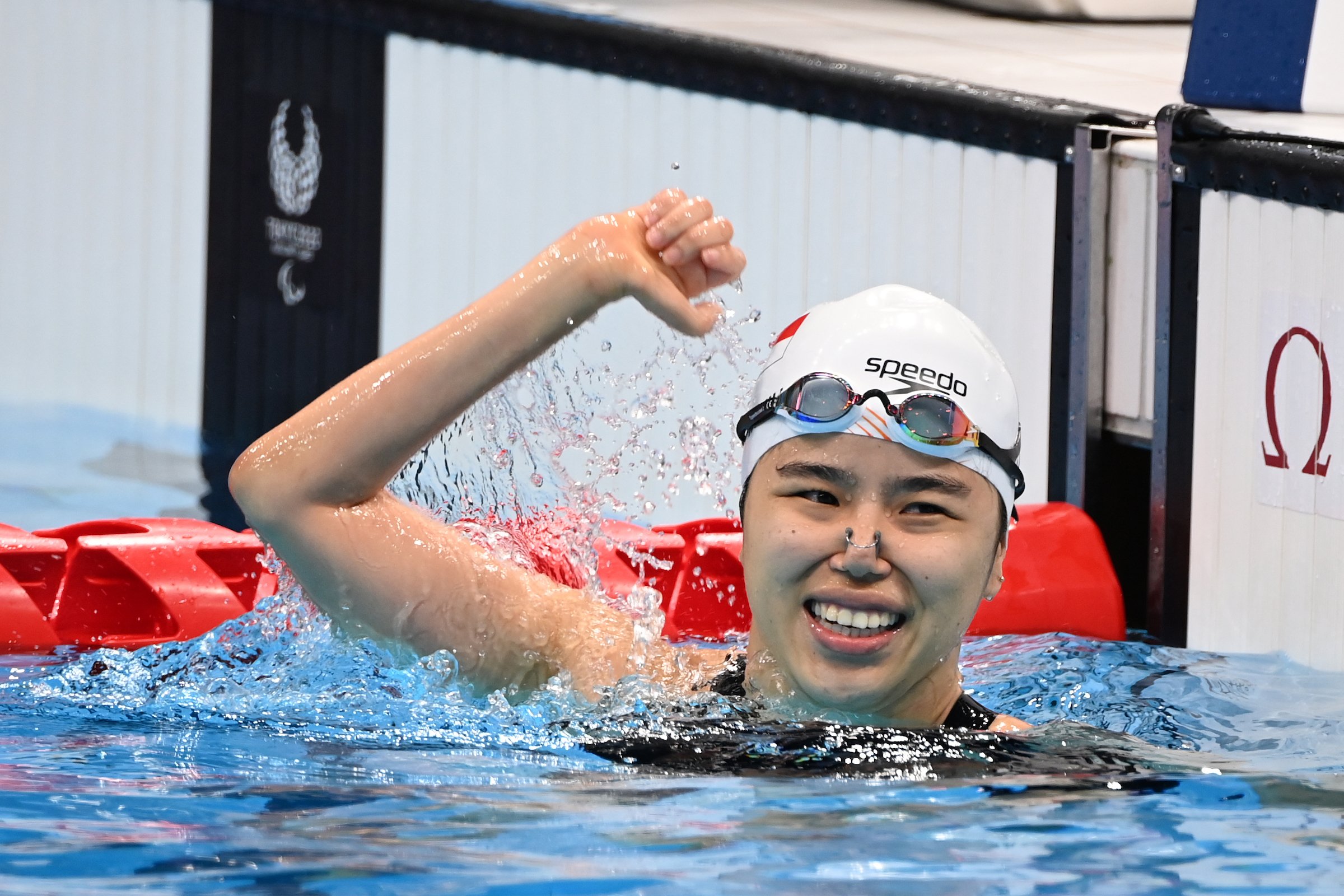 (TeamSG's Yip Pin Xiu @Tokyo 2020 - Photo by Minister Edwin Tong)
By Kenneth Tan
She came, she saw and she conquered!
Having successfully defended her 100 metres Backstroke Gold medal a week ago, Singapore's most decorated Paralympian Yip Pin Xiu (PX), went on to replicate the feat in the Women's 50m Backstroke S2 final.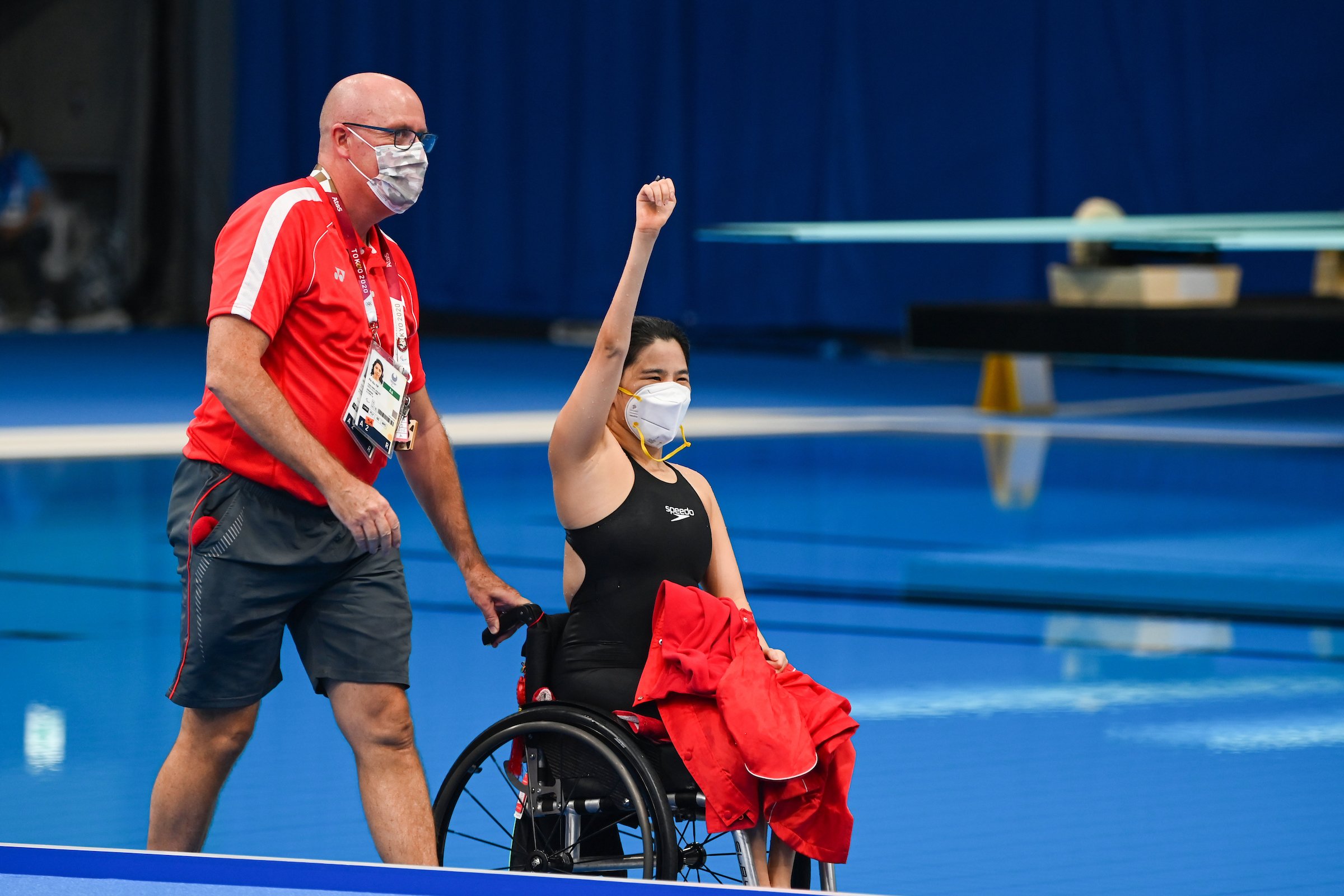 (TeamSG's Yip Pin Xiu @Tokyo 2020 - Photo by Sport Singapore)
At the Tokyo Aquatics Centre on Thursday evening (2 Sep), her time of 1 minute 02.04 seconds was a new Season's Best mark. It was outside the world record of 59.38 secs, which she set at Rio 2016. Meanwhile, PX finished ahead of Japan's Miyuki Yamada (1 minute 06.98 seconds), while China's Feng Yazhu claimed bronze with 1 minute 11.55 seconds.
This latest victory is the 29 year old's 5th Paralympic gold in her illustrious sporting career, having won Singapore's first-ever gold medal at the Games back in Beijing 2008.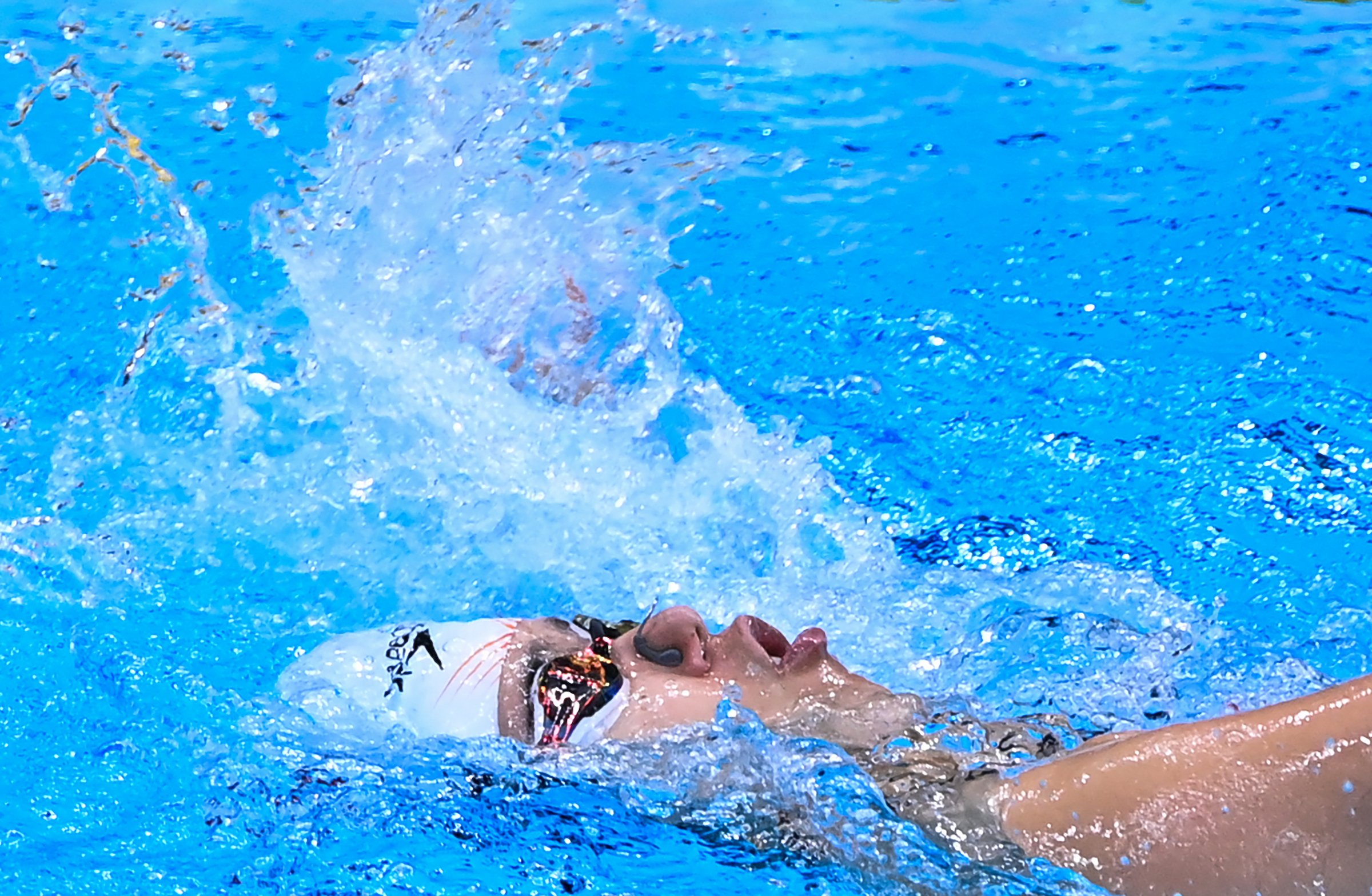 (TeamSG's Yip Pin Xiu @Tokyo 2020 - Photo by Sport Singapore)
Having clocked 1 minute 03.61 seconds earlier this morning as the fastest swimmer in a field of 9 to qualify for the final, Pin Xiu – who has muscular dystrophy – lined up in Lane 4 alongside Yamada – a 14-year-old Japanese swimming sensation who was born without arms and with legs of different lengths.
The latter took the early initiative in the race, but there was no stopping Pin Xiu from powering ahead to overtake after the midway point. Generating incredible speed from her rapid arm strokes, the experienced Team Singapore para-swimmer finished off strongly and eventually touched the wall, almost 5 seconds ahead of her Japanese rival.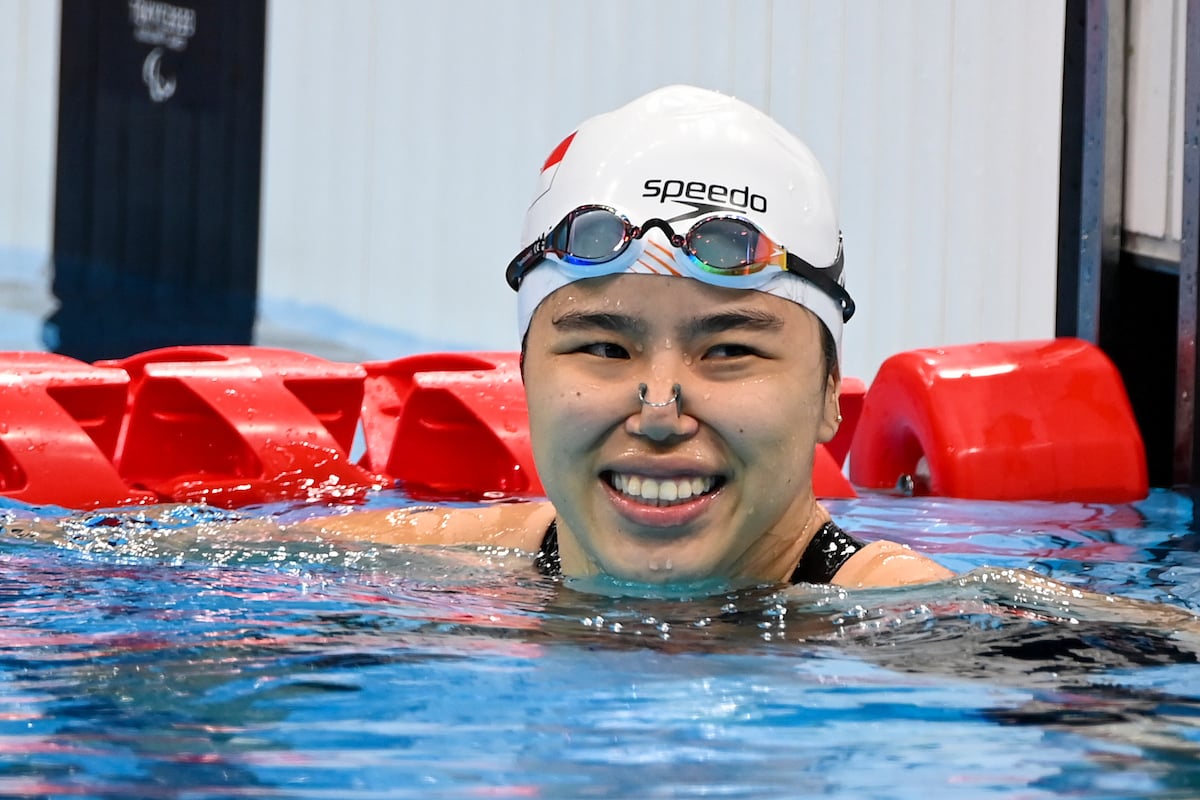 (TeamSG's Yip Pin Xiu @Tokyo 2020 - Photo by Sport Singapore)
Retaining both gold medals (50m and 100m Backstroke) from Rio 2016, PX now has an unprecedented 6 Paralympic medals to her name (5 gold and 1 silver).
A successful conclusion to a historic 4th Games appearance. Now the question is – will we see Pin Xiu back in action for Paris 2024 when she's 32 years of age? For now though, it's a good rest and great food for the next few weeks. And then planning for a potential 2022 campaign at the World Championships and another title defence at the Asian Para Games next October.
Catch Highlights from Pin Xiu's post-race media conference!
For all coverage and news of the Republic's national athletes who're competing at the Games, check out the official Team Singapore Tokyo 2020 website.
Additional Reporting by Raj Kumar
Pledge Your Support here
Show your support for Team Singapore in the Paralympic Games!
Team Singapore athletes have worked hard to qualify for the Paralympics despite the challenges placed in front of them by the pandemic. They've trained relentlessly, all while adapting to the different safety measures throughout their journey, to ensure that they can represent our flag in Tokyo.