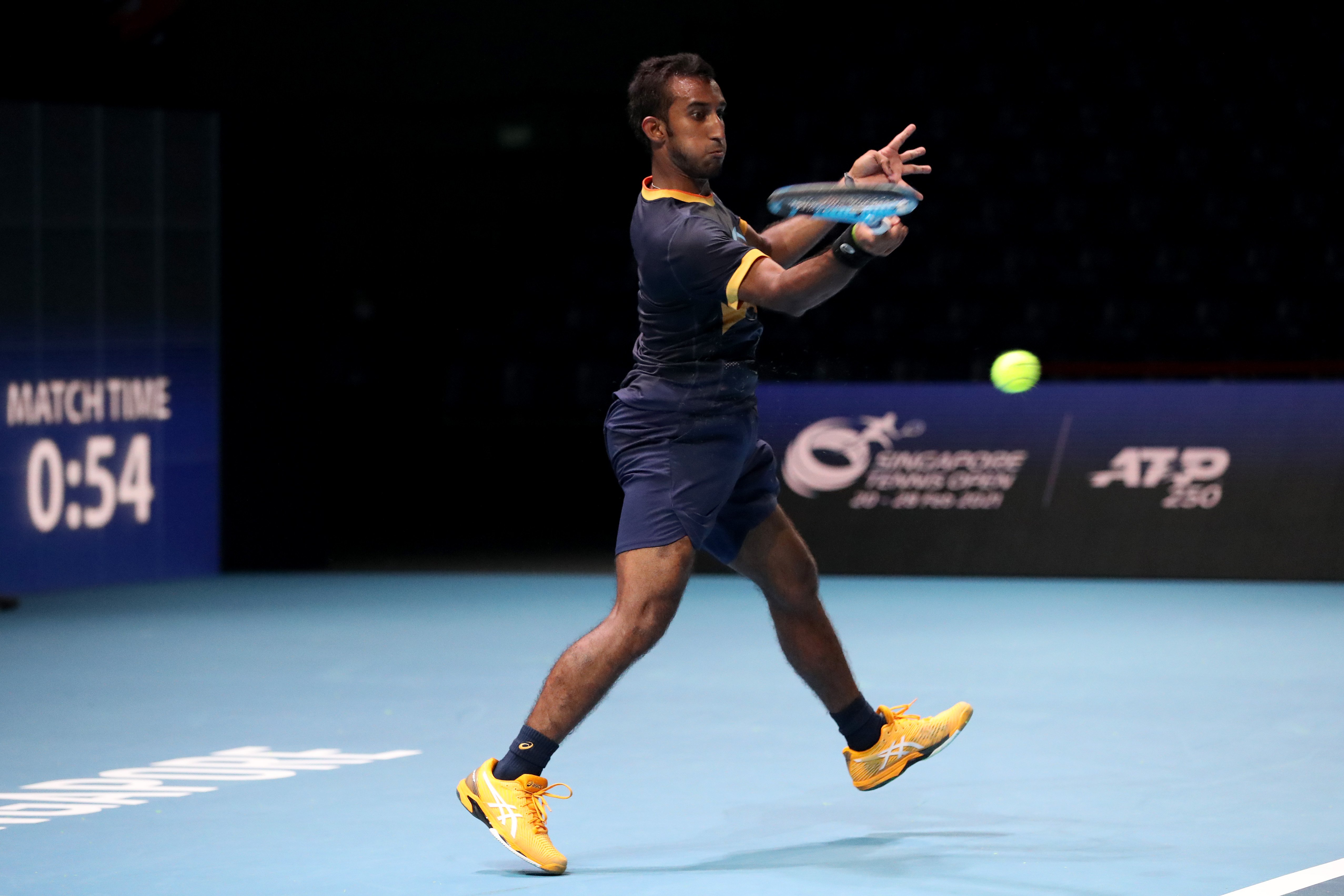 By Rehmat Johal
Home favorite Shaheed Alam kicked off his maiden ATP level match at the OCBC Arena earlier this afternoon in the first round qualifying match of the Singapore Tennis Open. He was up against Tunisia's Malek Jaziri, 255th ranked, with a former career high of 42 in 2019.
Both players kicked off the match with straightforward service games and comfortable held up till 2-1. The more confident and experienced Jaziri stepped up to put pressure on Shaheed's second service game, and broke at 40-15 to take the lead 3-1. The Tunisian continued to play a confident and aggressive game in the first set, winning 85% of his first serves and 80% of his second serves, versus a nervy Shaheed who won just 50% of his service points. And Jaziri took the 1st set 6-1 In under 30 minutes.
Singapore's Number 1 player after a short break, started off the 2nd set more aggressively, dictating the points with his powerful groundstrokes and forcing errors from his opponent. The first 2 games of the set were split apiece as both players confidently held. The 22 year old's serve was challenged again in the third game, as he made multiple unforced errors to quickly give Jaziri break points.
The Tunisian though failed to capitalize, handing Shaheed game points to take the lead. But the Team Singapore athlete hits three consecutive forehand errors to hand the 37 year old the break. Jaziri then went on to consolidate the break and held comfortably to take the lead to 3-1.
With his back against the wall and without any spectators in the Arena due to safety measures, Shaheed displayed his mettle and brilliance with gutsy and resilient tennis; hustling to save break points with grinding rallies and searing winners to hold to 3-2.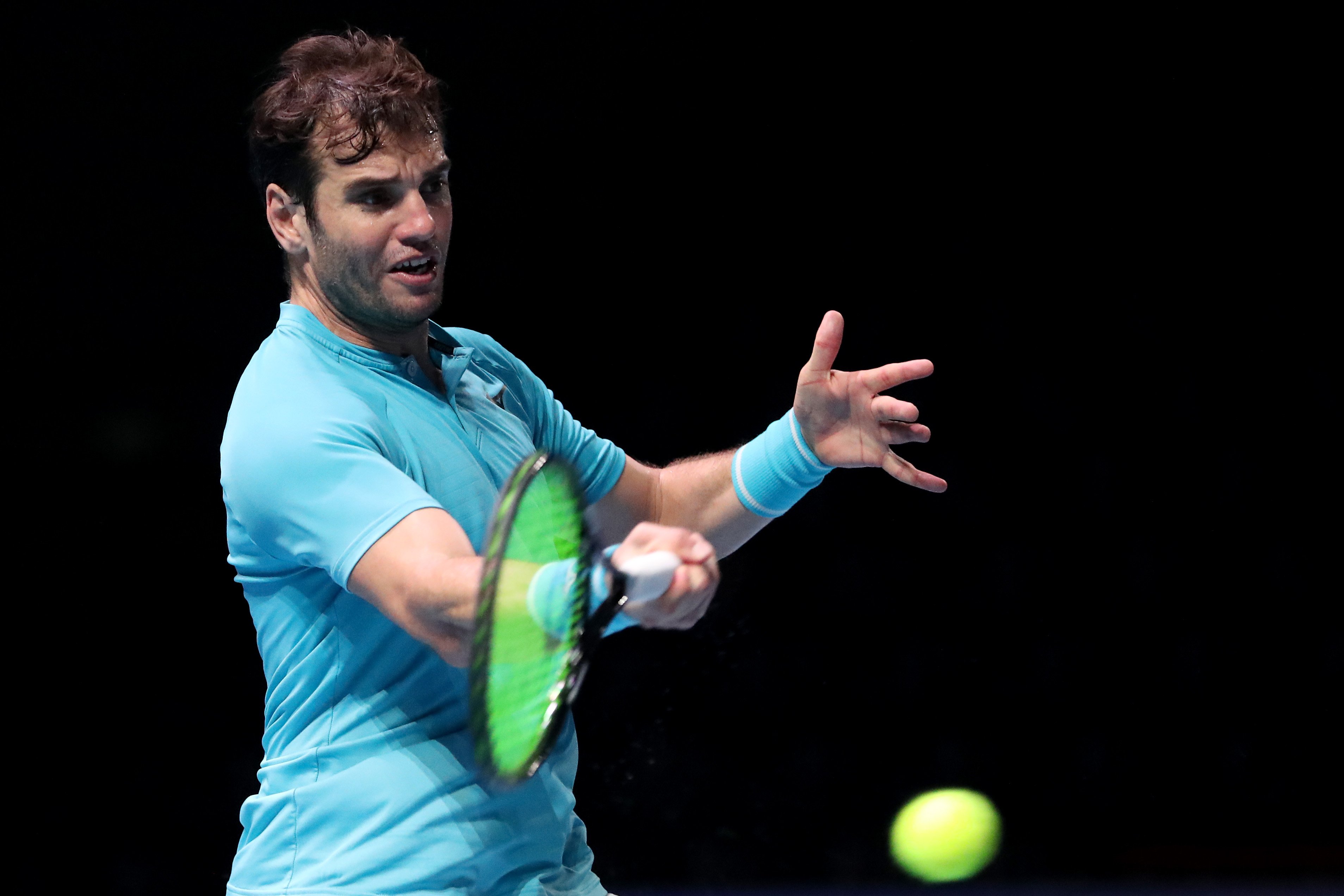 Jaziri kicks off his service game with a pair of unforced errors, and Shaheed capitalizes with an incredulous backhand winner down the line to hand himself, his first break points of the match at 40-15. The North African veteran wins a spectacular point with both players scrambling across the court to save the first break point. With no qualms, Shaheed responds with aggression to take the second break point and breaks for the first time in the match to take it to 3-all. Playing a higher percentage game and with stylish home confidence, the Singaporean was back in it and the match was on.
At 3-all in the 2nd set, Jaziri shifts up a gear and shows us all his game, telling of a seasoned former top-50 player. He unloaded his wrath on Alam's serve, bringing up triple break point at 0-40, and breaks the ATP Tour's debutant convincingly for the fourth time to serve for the match. Jaziri plays an aggressive and no-nonsense service game to take the match 6-1, 6-3.
Despite a lack of home crowd, Shaheed showed flashes of brilliance and keen potential to advance his young tennis career. And after his match, he told Circle News, "I think I did alright. My opponent was a top-50 player in the world and has beaten some really really top opponents. Took me a while to get going in the first set, but the second set was pretty close as I went toe-to-toe with him until about 3-3. But Malek's a top-class player and it was a pleasure to have shared the court with him".
22 year old Shaheed will next feature in Doubles action, alongside his compatriot Roy Hobbs. "I'm gonna try to rest well and recover today. Then practice a little tomorrow and Monday to prepare for dubs. Just also want to take this opportunity to thank STA and Sport Singapore for organising and giving me the chance to play in this top-level tournament" added Shaheed who's currently also serving his National Service.
As for Jaziri, he next faces John Patrick Smith of Australia who defeated another Singapore wildcard entry in Roy Hobbs, 6-1, 6-1 earlier today. Due to Covid-19 measures, the tournament is not open to crowds at the moment. But ticketing may be released for the semi-finals and finals if local there are no tournament-related Covid-cases and if local community transmission remains low.
(Edited by Raj Kumar)
Rehmat Johal is a former national tennis player, having represented Singapore at the Fed Cup in 2011 and 2012. She held the number 1 women's open ranking in Singapore for almost 3 years between 2011 and 2013. She also dabbled in contact rugby - and was a member of the National Women's Sevens Squad, and previously represented Singapore at an u20 level. Rehmat graduated from the Singapore Management University and is currently working full time.
For live streams, schedules and more stories from the Singapore Tennis Open 2021, visit hub.tennis
For the latest Singapore Tennis Open updates on the go, follow us on Telegram
Related Events & Programmes