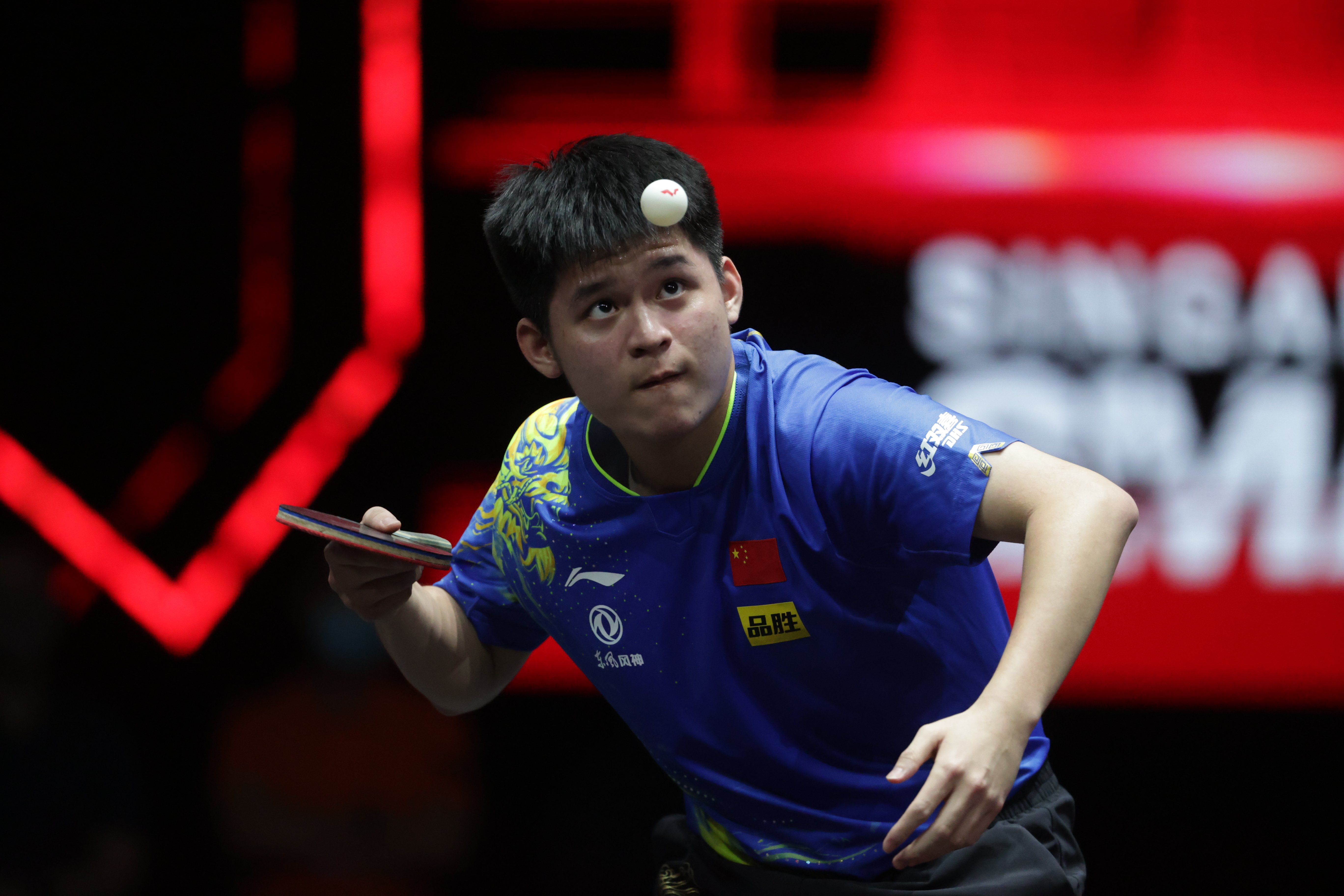 Chinese teenager Lin Shidong. Photo Credit : WTT
Singapore Smash 2023 is poised to kick off with a bang when the qualifying event starts tomorrow (7 March), with the player field set as organisers confirmed the final batch of wildcards and World Table Tennis nomination positions for the event. Qualifying takes place from 7-9 March, with the main draw happening from 11-19 March at the OCBC Arena at the Singapore Sports Hub.
Among the Singaporean players set to feature in the qualifying event are Janissa Cheng, Loy Ming Ying and Chloe Lai, who were unveiled as wildcards in the women's singles qualifying draw.
Chinese teenager Lin Shidong, who is enjoying a fine start to the year, will return to compete in Singapore as well, having secured a wildcard in the main draw of the men's singles event. The 17-year-old will look to build on his excellent form – he has already won eight titles from five events in 2023. Notably, he upset Dimitrij Ovtcharov in the final of the WTT Contender Amman last month to clinch his maiden WTT Series singles title. There, he also partnered compatriot Kuai Man to win his fifth mixed doubles title in as many events.
The final batch of wildcards and the line-up of Singapore players, led by women's world No. 55 Zeng Jian, is available in the Annex (see below).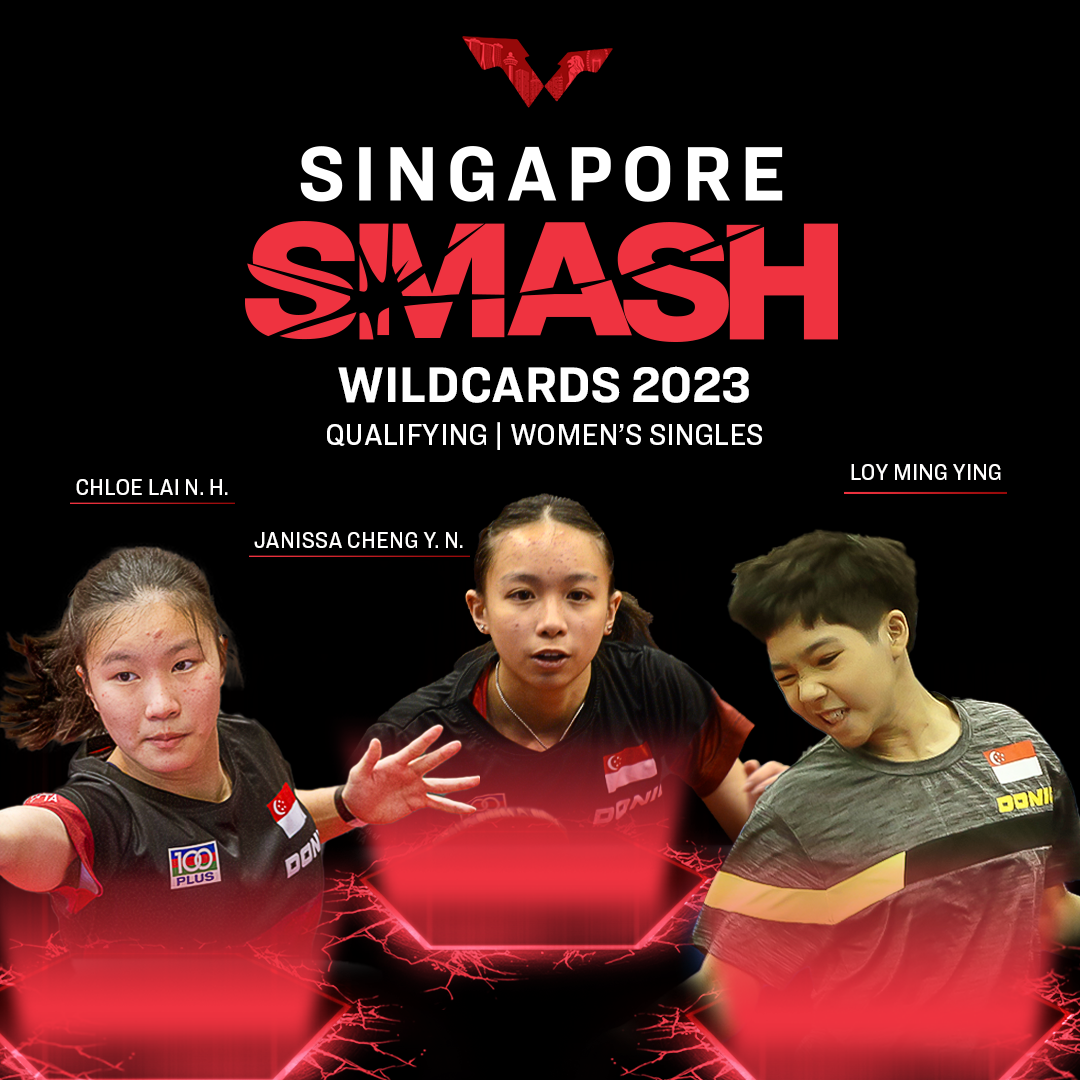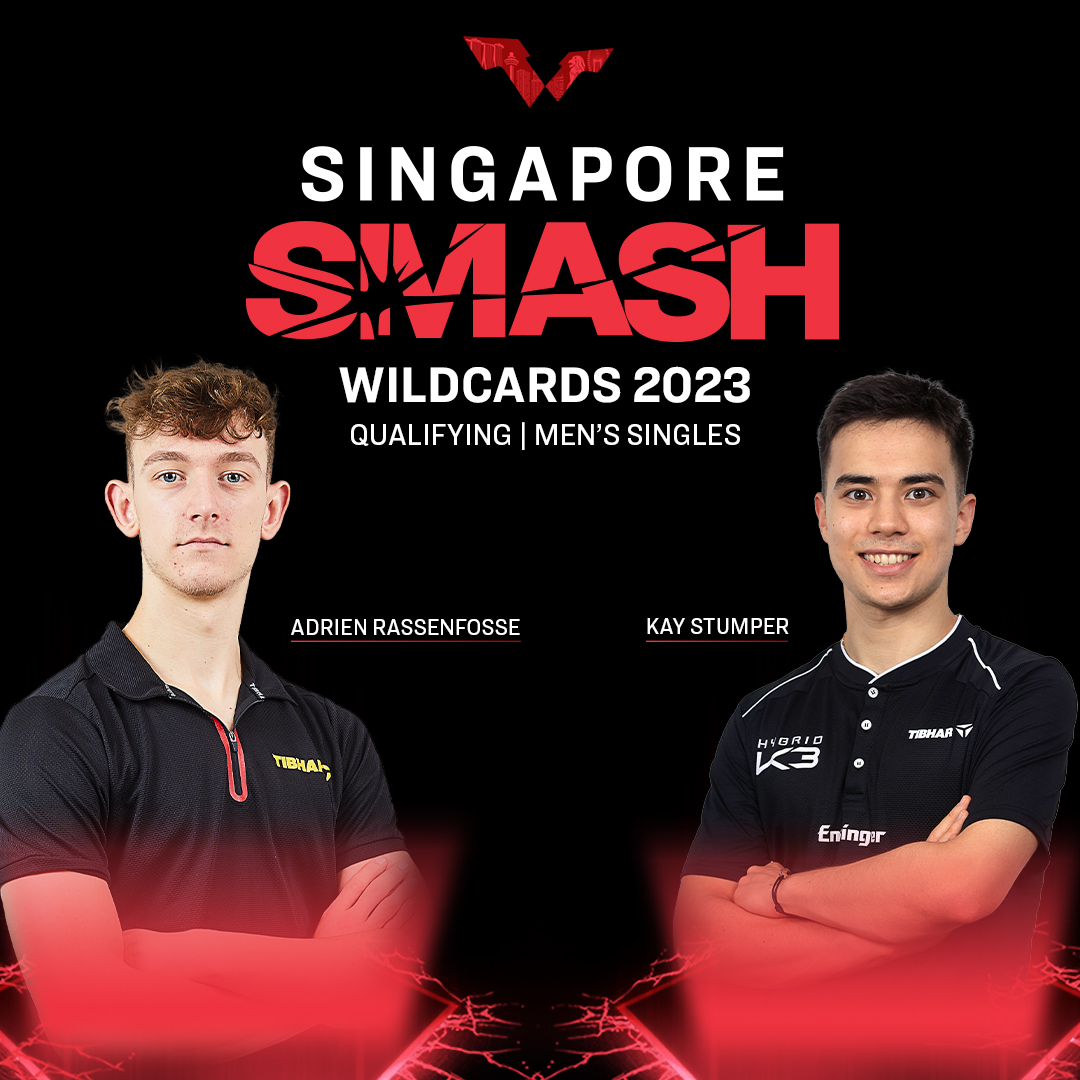 Images Credit : WTT
Singapore Table Tennis Association president Poh Li San, a Member of Parliament for Sembawang GRC, said: "We are delighted with the return of Singapore Smash 2023 and grateful to World Table Tennis, based in Singapore, for bringing to Singapore this prestigious event with a total of US$2 million in prize money. This year's event provides 18 Team Singapore paddlers with the opportunity to hone their skills against the world's best players, as well as learn from them. Our ball kids will also get to meet their table tennis idols up close and personal. I strongly believe Singapore Smash will elevate the popularity and support for table tennis in Singapore. With borders fully open, I am confident that Singapore Smash 2023 will return to be bigger, with more exciting live action in the Singapore Sports Hub's OCBC Arena."
Singapore player Janissa Cheng, 18, said: "I am thankful for this opportunity. I will definitely cherish the process and learn from it. I will give my all at the table and fight for every point regardless of the difficulties."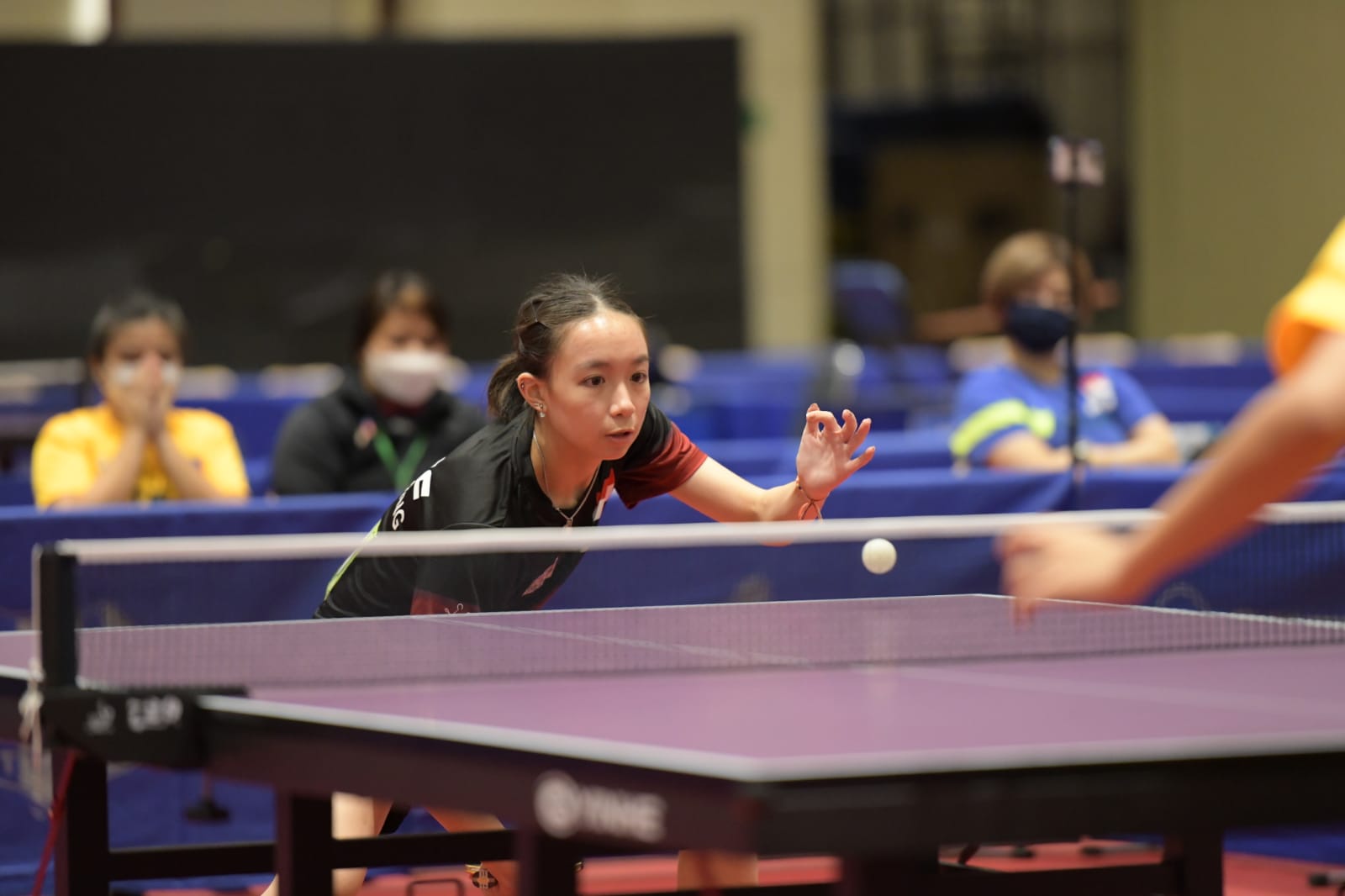 TeamSG's Janissa Cheng. Photo Credit : WTT


Outside of the two competition halls, Singapore Smash spectators and members of the public will have plenty of activities to enjoy, with an impressive entertainment line-up of live music performances, virtual reality games, fun contests and more. Ticket holders can enjoy exclusive access and premium lifestyle offerings at the newly-launched Singapore Smash Park located outside Hall 1 and Hall 2 of the OCBC Arena. The Singapore Smash Zone also returns at the newly-renovated OCBC Square outside Kallang Wave Mall. The Singapore Smash Zone is free for all to enter, with free play tables and community competitions that allow members of the public to play some table tennis regardless of age, gender and skill level. Meet and greet opportunities with players will also be possible at both the Singapore Smash Park and Singapore Smash Zone.
Singapore Smash 2023 at the OCBC Arena, will feature 64 player men's and women's singles and 24-pair doubles and mixed competitions. A singles qualifying competition featuring a further 64 men and 64 women will be held from 7-9 March. The overall player line-up is listed here.
Tickets for the Qualifying sessions and the Main draw are available here.
ANNEX
Wildcards and WTT Nominations at Singapore Smash 2023
Men's Singles – Main Draw
BEH Kun Ting (SGP) – WTT Nomination
LIN Shidong (CHN)
YUAN Licen (CHN) – WTT Nomination

Men's Singles – Qualifying
Kay STUMPER (GER)
Adrien RASSENFOSSE (BEL)

Women's Singles – Main Draw
ZHANG Rui (CHN)
QIAN Tianyi (CHN) – WTT Nomination

Women's Singles – Qualifying
Janissa CHENG Yoke Ning (SGP)
LOY Ming Ying (SGP)
Chloe LAI Neng Huen (SGP)

Men's Doubles
LIN Yun-Ju/CHUANG Chih-Yuan (TPE)
BEH Kun Ting/ Josh CHUA Shao Han (SGP)

Women's Doubles
CHEN Meng/WANG Yidi (CHN)
Chloe LAI Neng Huen/LOY Ming Yin (SGP)
ZHANG Wanling/Janissa CHENG Yoke Ning (SGP)

Mixed Doubles
FAN Zhendong / WANG Manyu (CHN)
Izaac QUEK / ZHOU Jingyi (SGP)
Team Singapore at Singapore Smash 2023
Women's singles – Main draw
• Zeng Jian
• Goi Rui Xuan
• Zhou Jingyi
• Wong Xin Ru

Men's singles – Main draw
• Izaac Quek Yong
• Clarence Chew Zhe Yu
• Koen Pang Yew En
• Beh Kun Ting

Women's singles – Qualifying
• Tan Zhao Yun
• Ser Lin Qian
• Zhang Wanling
• Janissa Cheng Yoke Ning
• Loy Ming Ying
• Chloe Lai Neng Huen

Men's singles – Qualifying
• Tan Lucas
• Dominic Koh Song Jun
• Poh Shao Feng Ethan
• Josh Chua Shao Han

Mixed doubles
• Clarence Chew Zhe Yu / Zeng Jian
• Koen Pang Yew En / Wong Xin Ru
• Izaac Quek / Zhou Jingyi

Women's doubles
• Ser Lin Qian / Zhou Jingyi
• Wong Xin Ru / Goi Rui Xuan
• Chloe Lai Neng Huen/Loy Ming Yin
• Zhang Wanling/Janissa Cheng

Men's doubles
• Clarence Chew Zhe Yu/ Poh Shao Feng Ethan
• Koen Pang Yew En / Izaac Quek Yong
• Beh Kun Ting/ Josh Chua Shao Han