Australian sensation Popyrin storms into STO semi-finals after close victory over compatriot, Ebden
by Circle Stories, on February 25, 2021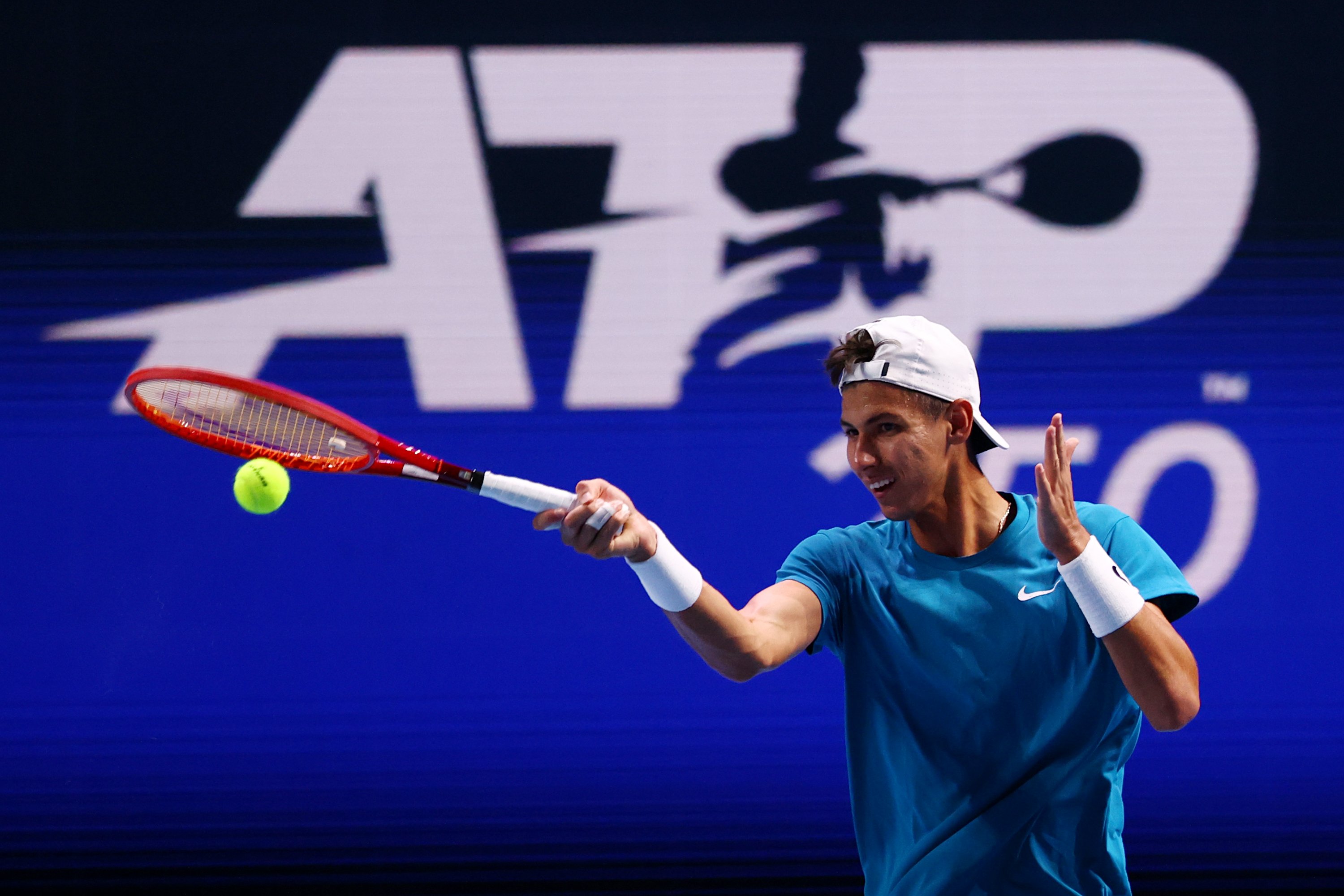 (Alexei Popyrin)
By Lynelle Lim
In a battle of the Australians on Day 5 of the Singapore Tennis Open, wildcard Matthew Ebden (ranked #316), went up against his compatriot and rising star, Alexei Popyrin, (ranked #114) for a place in the semi-finals. Ebden had less than a day's rest, especially after knocking out the 2nd seed John Millman just last night. And Popyrin's looking for his maiden appearance in an ATP Tour semi-final event, after having dispatched Adrian Andreev in the last 16.
Popyrin got off to a strong start with 3 consecutive aces and an unreturned serve to lead 1-0 in just under a minute. His opponent held a tight serve game to put himself on the scoreboard, while 21 year old Popyrin continued his comfortable holds with big serves to lead 2-1. The wildcard faced another 40-30 game, but seemed to be easing into the match with constructed points using his serve. And with his first serves working well, the NextGen star edged in front with a 3-2 lead after an ace to close the 40-15 game.
Shortly after, Ebden levelled the match at 3-3 with a to love hold. But Popyrin pulled through a dangerous service game after being 0-30 down on serve and took the lead 4-3. Coming through from 0-30 on his own serve as well, Ebden did well to hold with well-placed serves and angled volleys, to make the match equal at 4-all. The first deuce of the match came about on Popyrin's serve in the next game,but he stayed calm for 5-4 and was a game away from taking the opening set. The 22 year old played 3 well-executed points to keep Ebden back at the baseline and found himself with 2 set points, before zooming through to take the opening set at 6-4 in just 35 minutes. The young Aussie star had 88% of his first serves points won, while Ebden had 75%.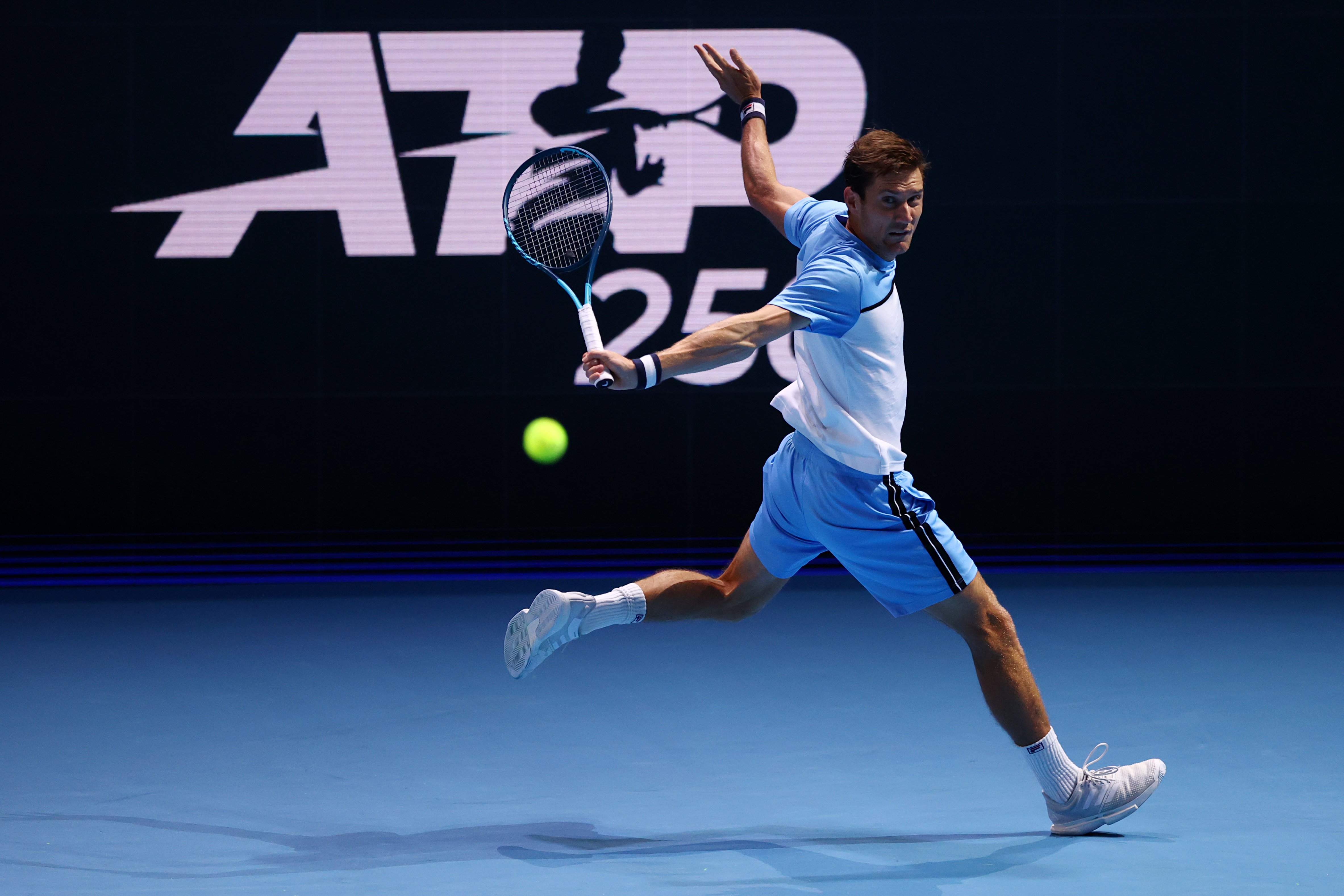 (Matthew Ebden)
Taking advantage of being a set up, Popyrin served out a relatively fast game to take the very first game of the second set. His 33 year old opponent then retaliated with an easy hold from his end, and it was 1-1 in no time. With both players serving big and staying fully committed, the 2nd set was tied at 3-3. The next game saw a penetrating forehand winner down the line from Popyrin for him to lead 4-3, after a love game. Ebden also held to love in a similar manner and it was 4-all in a flash. The young gun then proceeded to go 5-4 up and found himself 4 points away from taking the match, as he held another to love again with big and accurate serves that forced Ebden into making a few consecutive errors.
It was deja vu for Ebden as he had the pressure of holding serve, not only to stay in the set but to stay in the tournament as well. The older Australian held his nerves and evened out the second set at 5-5 which is an improvement in the score as compared to the first set. A straightforward hold each from both players quickly took the set into a tiebreaker. Ebden, who looked to be more assertive, dictated the points and established two set points at 6-4 up in the tiebreaker. Popyrin saved the first set point by hitting a rock-solid return followed by a brilliant forehand swing volley, after a tentative second serve from Ebden. The second set point went away in a blink of an eye after a backhand error came from Ebden, while returning a second serve off his opponent's serve.
Riding on the sudden shift in momentum, Popyrin won three points in a row to set himself up with his first match point. But it was too good from Ebden, who saved it by hitting a skillful high backhand volley, which was very difficult to control. Second time lucky, Popyrin hit a sweet backhand volley and converted match point #2 to wrap up the match 6-4, 7-6 (7) in less than 90 minutes.
In the 2ndset, we saw 33 year old Ebden raise his game with a subtle change of tactics, which didn't gave Popyrin a chance to do much. The 22-year-old ought to be commended for staying mentally tough and he continued to swing through the ball, despite the tiebreak not starting in his favour. It is Popyrin's first ever ATP Tour level semi-final after securing this win over his fellow countryman. He looks to take on either 8th seed Kwon Soon-woo from Korea or the 3rd seed, Marin Cilic of Croatia, for a spot in this Sunday's final.
(Edited by Raj Kumar)
Lynelle Lim is a full-time tennis player and part of the national Team Singapore setup. She's represented the Republic in various prestigious and renowned events such as the Federation Cup, WTA Future Stars, as well as the 2019 SEA Games. At the age of 13, she made the decision to take a route less familiar because she had an extremely strong desire to become a competitive tennis player. And today, Lynelle feels proud and fortunate to say that tennis has given her a great deal, and it's taught her so much more than she could ever imagine. Aged 20 and watching the game from a different perspective, she's looking forward to writing about the Singapore Tennis Open, featuring world class players from the Men's ATP Tour!
For live streams, schedules and more stories from the Singapore Tennis Open 2021, visit hub.tennis
For the latest Singapore Tennis Open updates on the go, follow us on Telegram
Related Events & Programmes