World no. 1 Chen Meng knocks out Singapore's star paddler Feng Tianwei 3-0, to progress to the last 4 of the WTT Cup Finals!
by Circle Stories, on December 5, 2021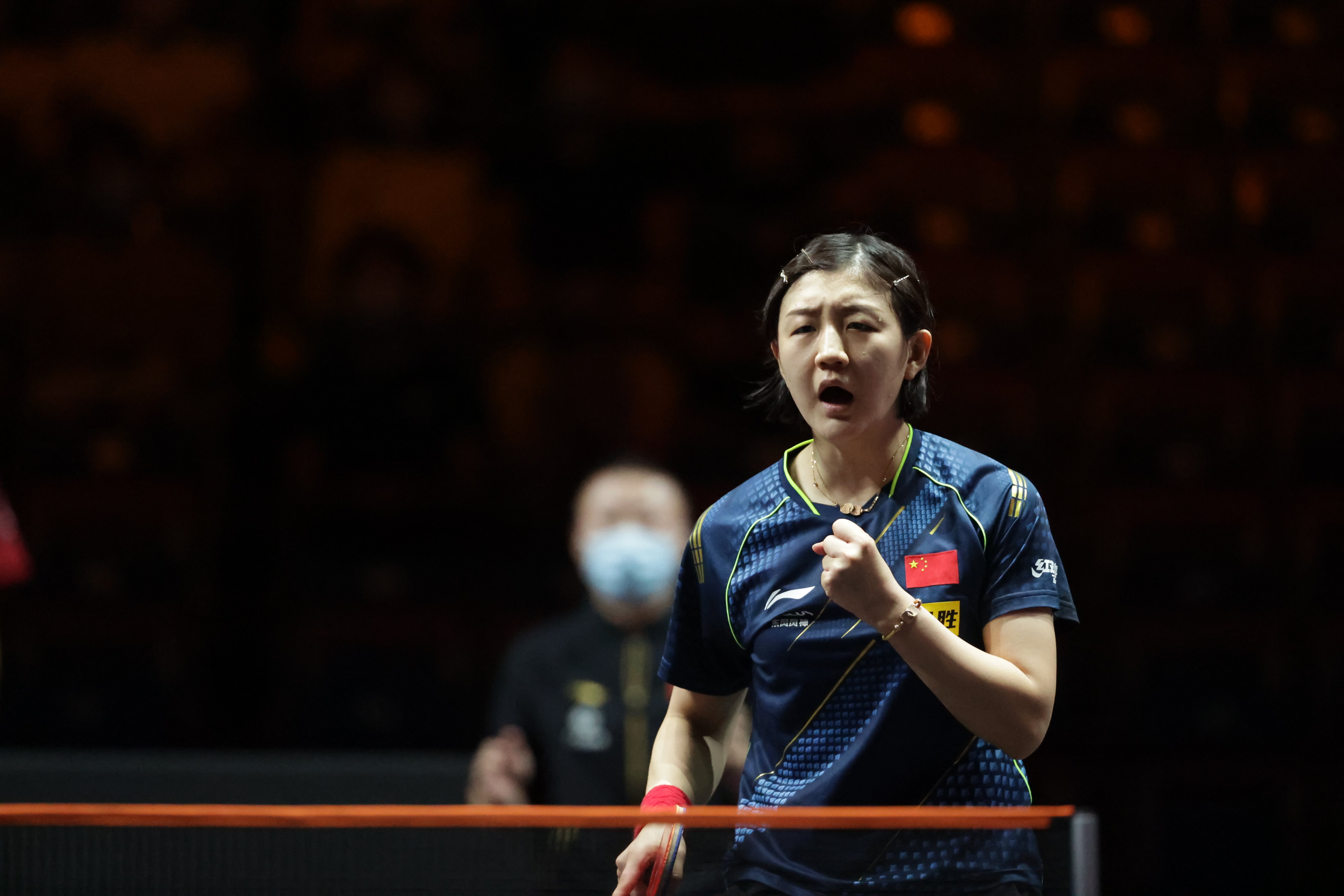 (World No 1 Chen Meng. Photo Credit : WTT)
By Pearlyn Koh
The Quarter-final round of the WTT Cup Finals began on Sunday (5 Dec) evening, as local Table Tennis superstar, Feng Tianwei took on world no. 1 Chen Meng. Both players in their respective round of 16 fixtures, overcame Jeon Jihee (KOR) 3-1 and Japan's Kasumi Ishikawa 3-1 at the OCBC Arena.
In their past 8 career meetings, Tianwei had scored the victory only once over Chen Meng. And that was at the 2019 ITTF German Open, where Tianwei defeated the reigning Olympic Gold medalist 4-0! Coincidentally, the duo's most recent encounter was also in Singapore. But at the T2 Diamond Singapore meet, it was Chen Meng who knocked out the former Olympic Silver medallist, 4-0. Tianwei would have hoped to rewrite history. But it was déjà vu however, as the Silver medalist at the WTT Star Contender Doha, experienced the familiar feeling of disappointment against the top-seeded Chen Meng at the OCBC Arena - going down 3-0 (11-6, 11-5, 11-7).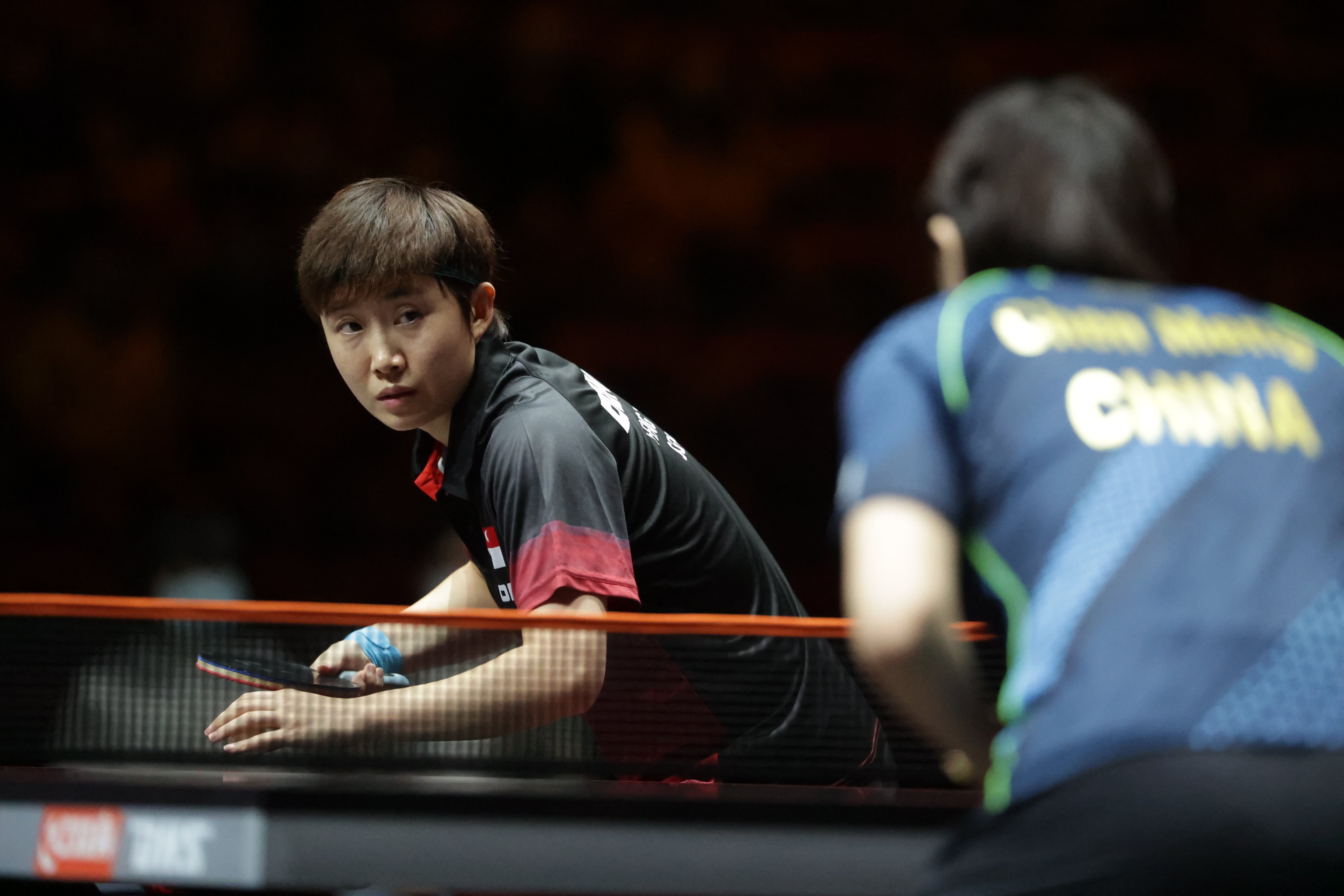 (TeamSG's Feng Tianwei. Photo Credit : IFF)
Up against world no. 1 Chen Meng, who was also the Bronze medalist at the World Championships in Houston just last week, 35 year old Tianwei had to cope with the fast pace in her returns. In Game 1, she did well by scoring the opening point. But her Chinese opponent relentlessly delivered her precise and powerful forehand shots, bringing herself to a comfortable 8-2 lead, before sealing off the game 11-6.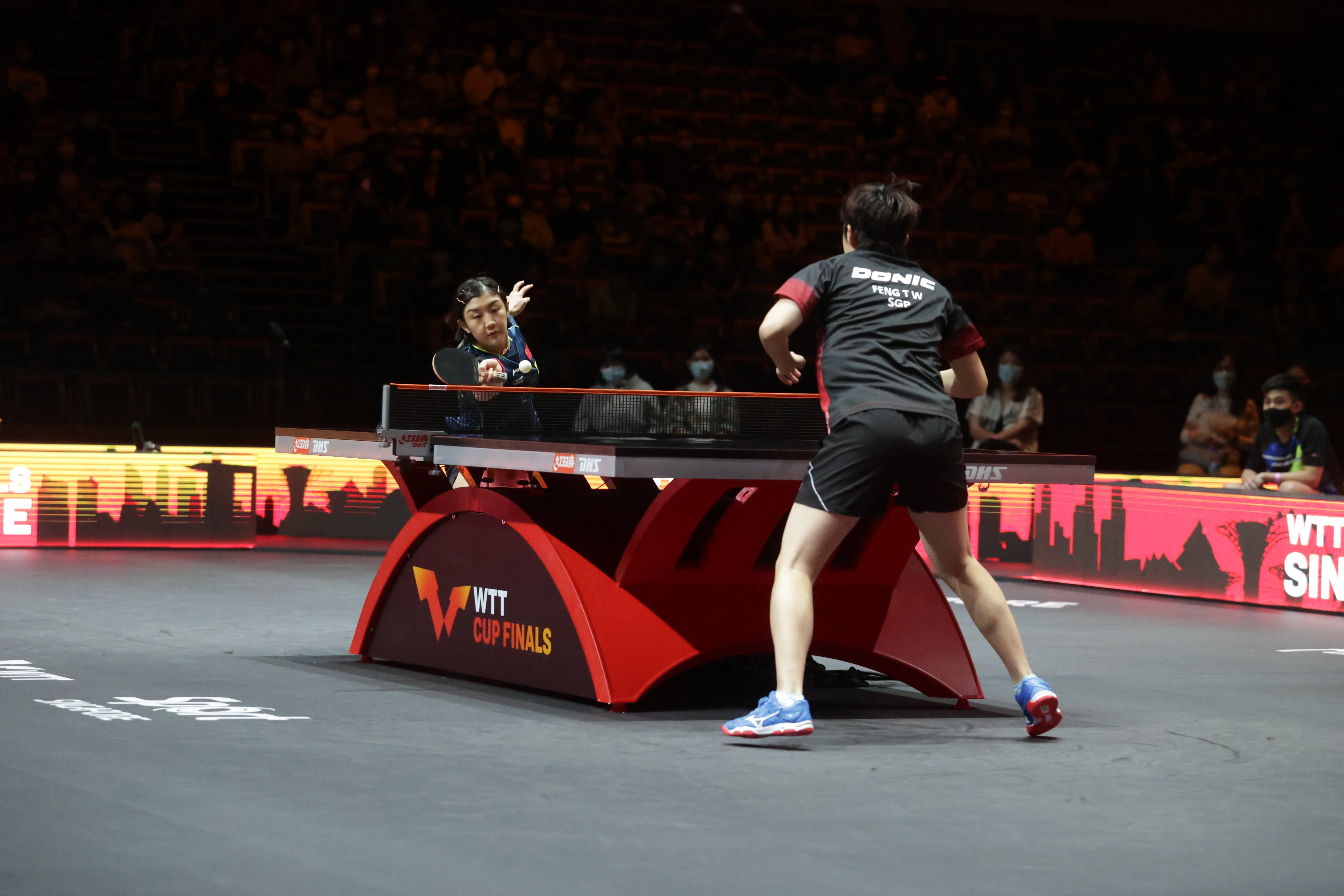 (Photo Credit : WTT)
Playing at the first-ever WTT Cup Finals, Tianwei was certainly hoping to carry her good momentum from her earlier win in the opening round, to her quarter-final match. And having lost the first game, the experienced Singaporean quickly switched her strategy, especially in the serving game.
Learning her lesson from the previous game, Feng changed her serve to focus more on long and fast serves, especially down to her opponent's backhand and middle positions. She also tried to become more aggressive in her forehand shots, hoping to cause some threat to Chen. However, none of the world no. 11's strategies seemed to work, as the formidable top Women's seed, once again came to a 10-4 lead, subsequently taking away her second game 11-5.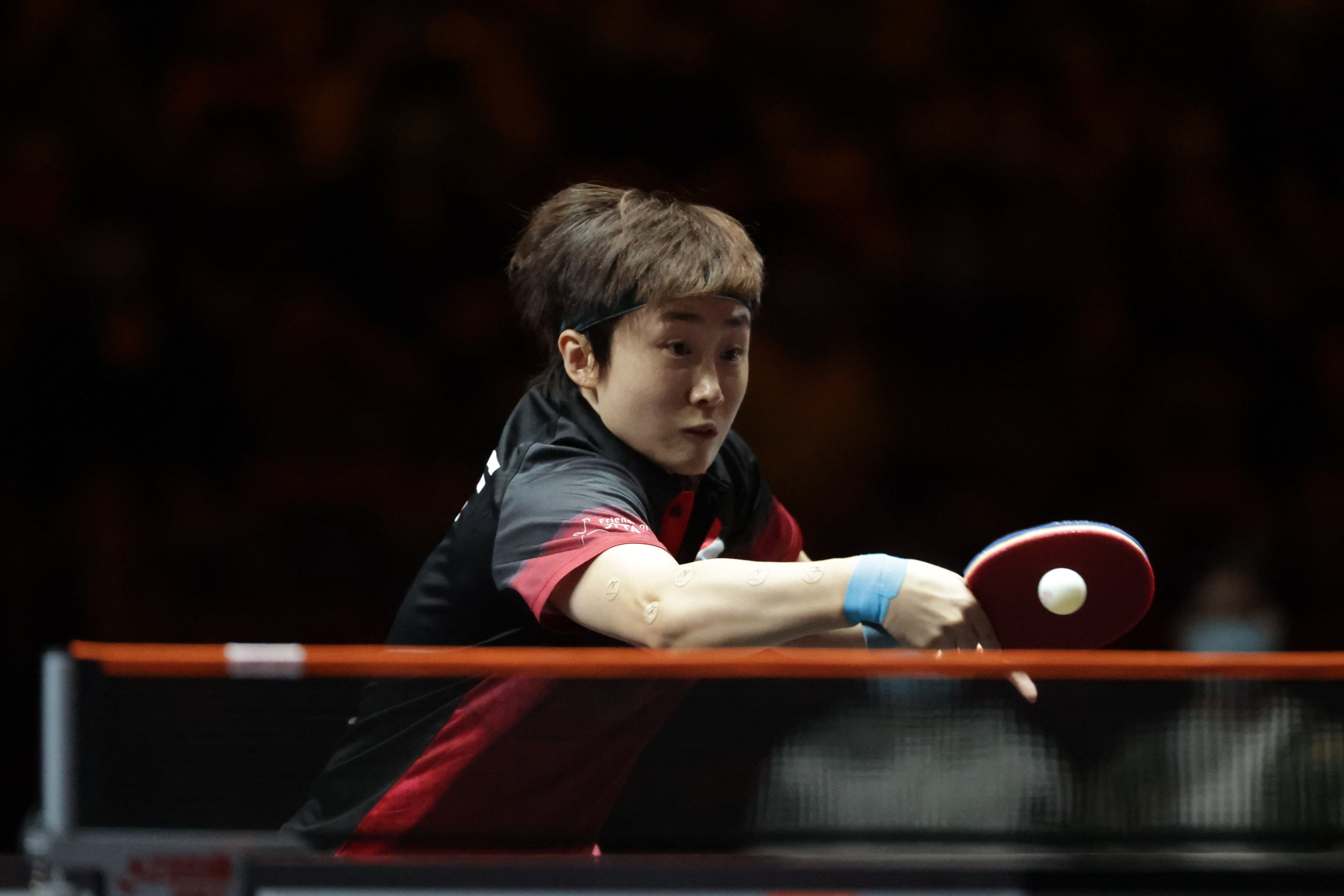 (TeamSG's Feng Tianwei. Photo Credit : IFF)
In the 3rd game, fans at the OCBC Arena saw more exciting rallies between the 2 stars, with 27-year-old Chen Meng emerging victorious on most occasions. With a 2-0 lead, she became more confident. And she perfectly executed her service and attack shots, leaving Tianwei with almost no chance to counter. As one of the most all-rounded female players in Table Tennis history, Tianwei just couldn't find any loopholes in Chen Meng's game and trailed 7-2. And despite saving 2 match points from 10-5 to 10-7, the Chinese paddler proved too strong for the Singaporean to overcome, as she went on to claim the overall victory 11-7.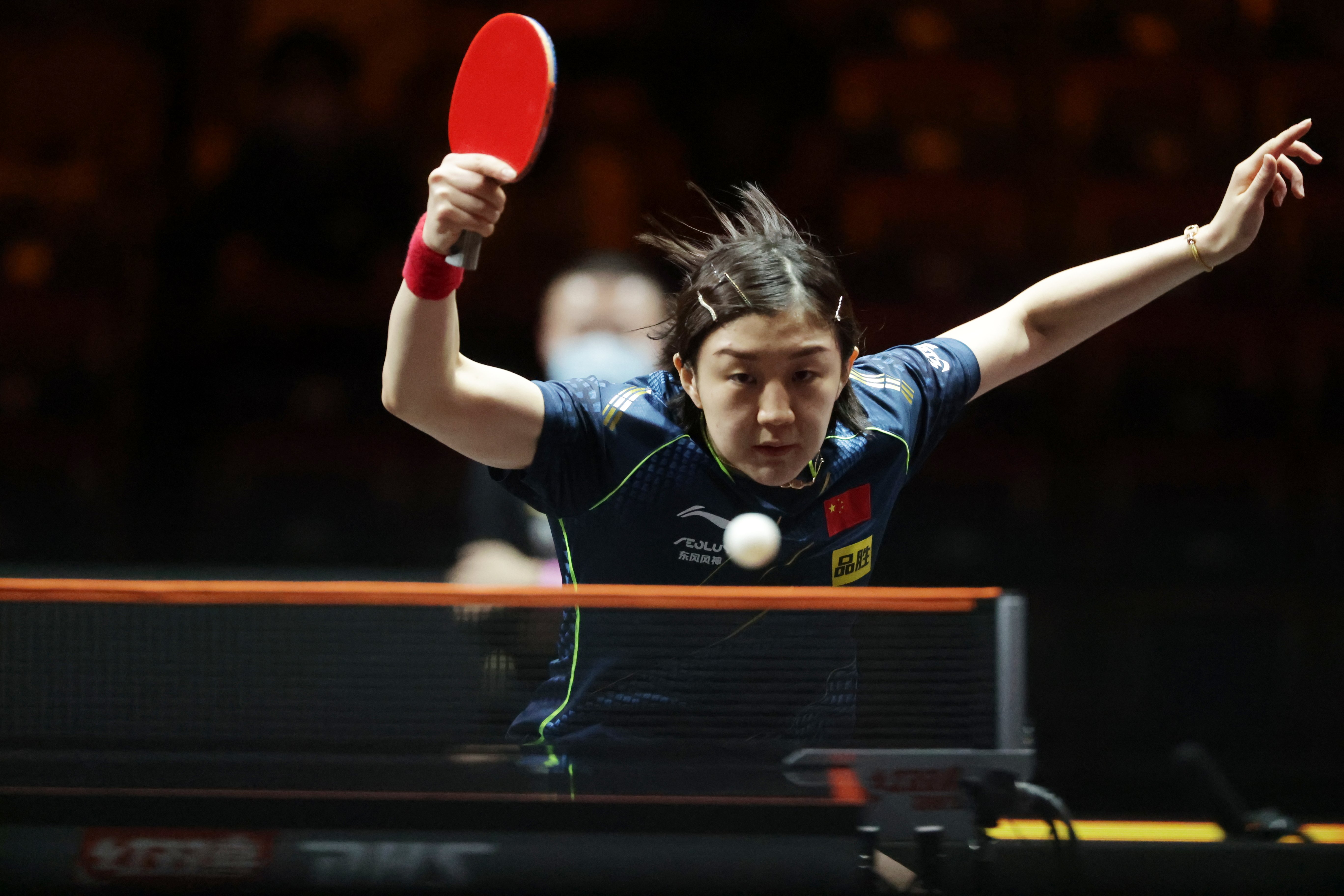 (World No 1 Chen Meng. Photo Credit : WTT)
"This is my second match in Singapore, and I think I played better today as compared to yesterday. As Tianwei and I have played against each other many times, I did more pre-match preparation, so that I would be clear of my strategy on court. I'm happy with my win today, and I hope to continue this good form in my next match." said Chen Meng in a post-match interview.
With this quarter-final win against Singapore's sole representative at the WTT Cup Finals, Chen Meng progresses to the semi-finals, where she will next face Chinese counterpart and world no. 6, Wang Yidi. In the last 8, Yidi defeated Japan's Hitomi Sato 3-1. Both players are scheduled to meet on Monday night at the OCBC Arena.
Fans in Singapore can watch the remaining 2 days of action LIVE at the OCBC Arena with match tickets available on sistic.com.sg. You can also cheer on for your favourite players on Singtel Mio Sports! And you catch LIVE streaming for FREE on the WTT App or the WTT's official website, https://worldtabletennis.com/home.
For selected match reports from the WTT Cup Finals in Singapore, do check out https://circle.myactivesg.com/
Edited by Raj Kumar
Pearlyn Koh has been playing Table Tennis competitively for 9 years. She's currently a member of the National Team and had represented Singapore at several major tournaments, including the 2018 Asian Games and World Table Tennis Championships. In 2019, Pearlyn was also the sole Southeast Asian player to enter the Top 16 at the Asian Junior & Cadet Table Tennis Championships. During her free time, Pearlyn enjoys reading and catching up with her friends.