World number 3 Atthaya Thitikul Leads the Field at HFG Singapore Women's Open!
by Circle, on November 30, 2022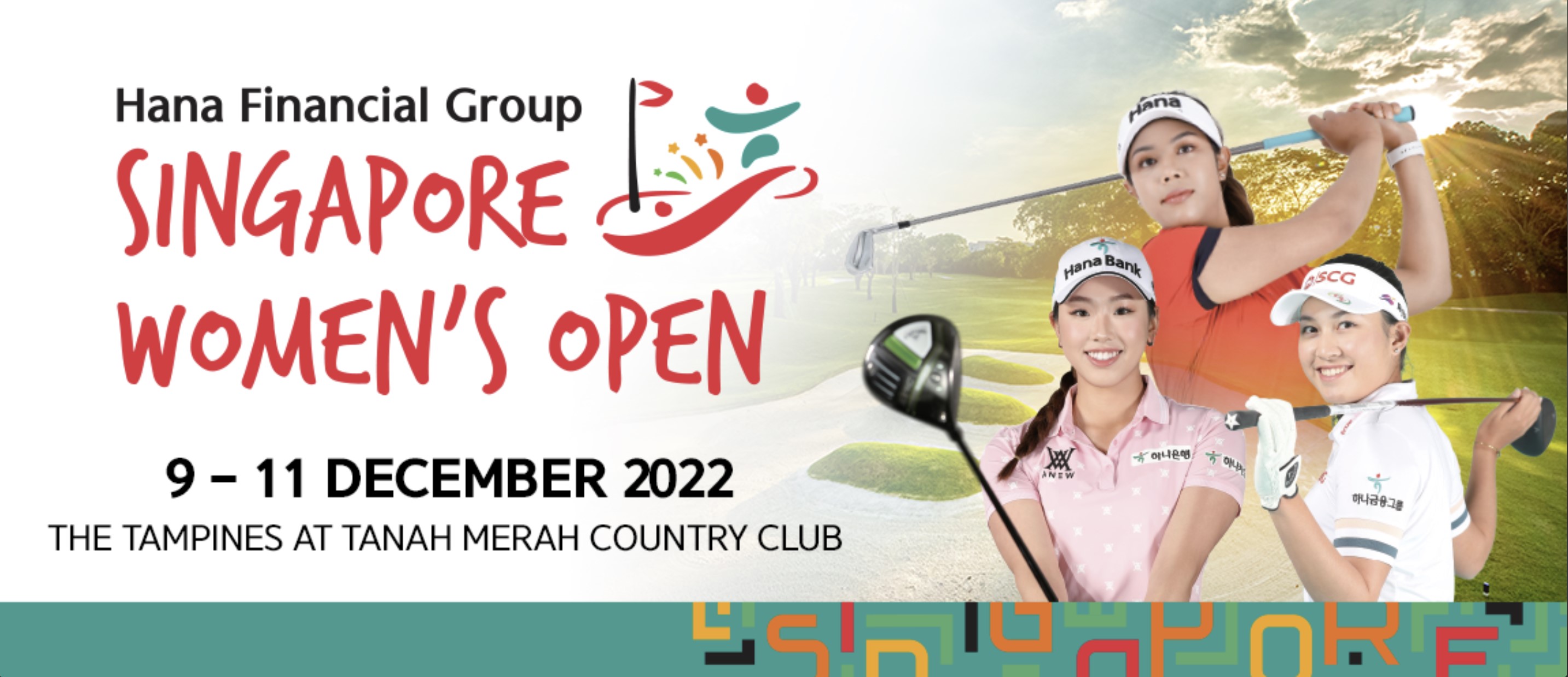 Image Credit : Hana Financial Group Singapore Women's Open
World number 3 Atthaya Thitikul is relishing the chance to put the icing on the cake as she aims to finish the 2022 season strongly, by capturing her first Korea Ladies Professional Golf Association (KLPGA) Tour title at the inaugural Hana Financial Group Singapore Women's Open.
The 19-year-old will be out to live up to her hype as the highest-ranked player in the 102-woman field at the Tanah Merah Country Club from December 9-11, where she faces strong competition from a host of KLPGA heavyweights spearheaded by Min-ji Park, the 2022 Money List winner, and US LPGA Tour's rising star Yealimi Noh.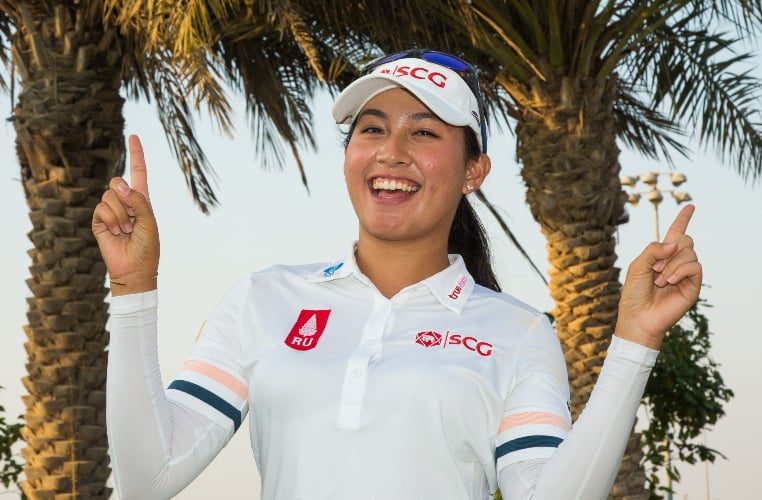 Former world no 1 Atthaya Thitikul. Photo Credit : www.ladieseuropeantour.com
Atthaya is no stranger to competing in Singapore, and in fact, the country has been a favourite hunting ground since her amateur days. She once finished runner-up at the Singapore Junior Championship in 2016 and won the Women's Amateur Asia-Pacific in 2018. She also enjoyed two top-8 finishes in the HSBC Women's Champions event hosted here in 2018 and last year. "I always love coming back to Singapore. I mean, the weather and everything else is similar to Thailand. It's like competing back home," said Atthaya.
The teenage golfer has been a revelation in her first season on the LPGA Tour, bagging two titles and has posted top-10s on 14 other occasions. Atthaya, also fondly known by her nickname 'Jean', also paid tribute to Hana Financial Group (HFG) for its strong backing which led to her enjoying laudable success in the early stage of her professional career. "I'm so lucky and humbled to be a part of the HFG family. Being a Thai, I have never imagined I would be getting support from a Korean conglomerate," she said. "But HFG placed their faith and see something in me. I can't thank HFG enough for their help and support."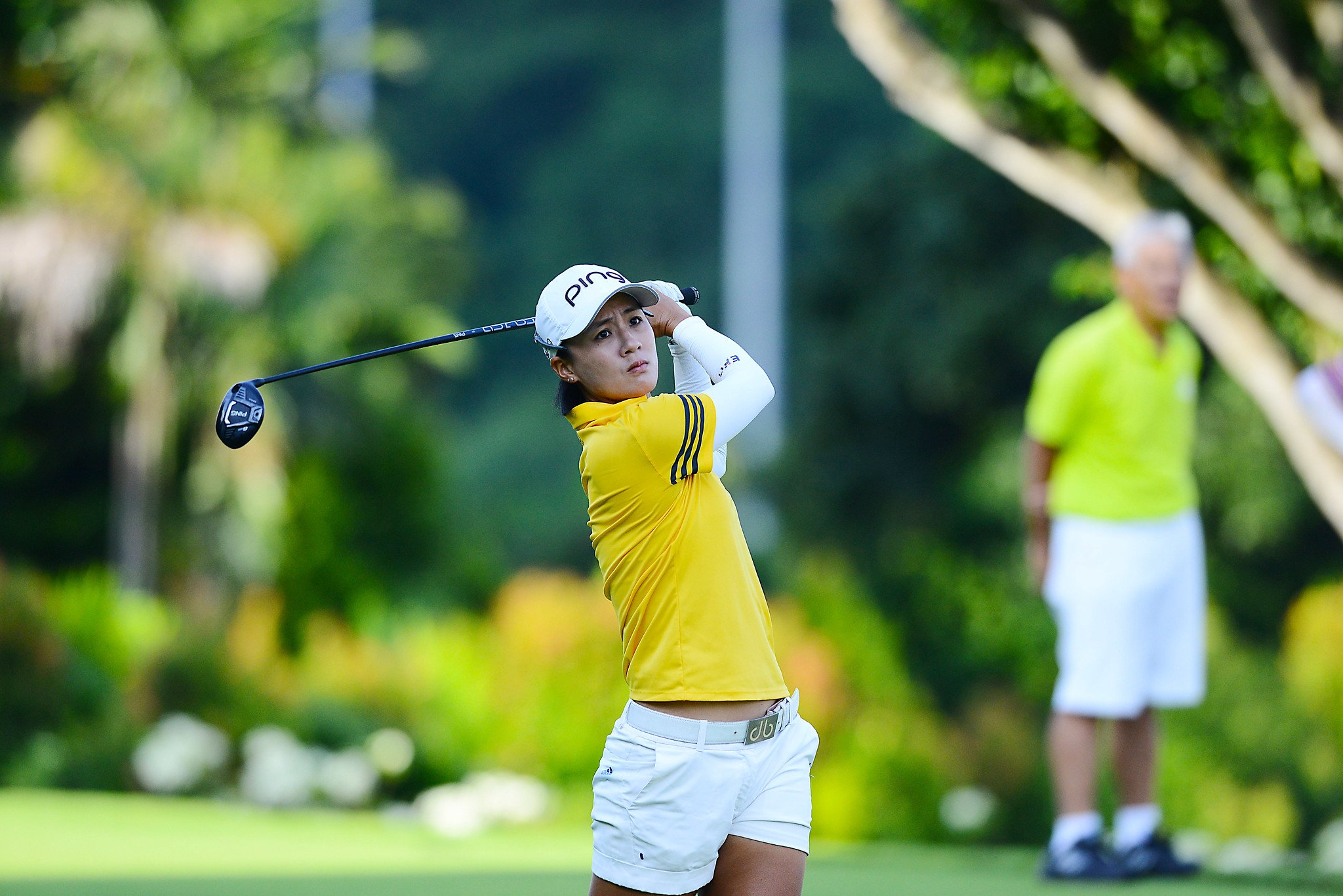 TeamSG's Koh Sock Hwee. Photo Credit : Singapore Golf Association
The Singapore Women's Open will also see the Republic's own Koh Sock Hwee and Aloysa Atienza in action at the Tanah Merah Country Club (TMCC). Both hailed the creation of the tournament as an important and positive development for women's golf in the country. Sock Hwee, the highest-ranked Singaporean on the Women's World Golf Rankings, is relishing the prospect of teeing off in her first-ever national Open in front of the passionate home crowd from Dec 9-11.
"It's definitely an honour to play in our very own national women's open because I believe it's the first time we ever have one. It will definitely open the doors to more young female golfers picking up the sport because they now have a goal to work towards - to play in their own national open," said Koh.
On setting targets and goals for the Hana Financial Group Singapore Women's Open, which will also serve as curtain-raiser of the Korea Ladies Professional Golf Association (KLPGA) Tour's 2023 season, Koh said: "Being a KLPGA event, it is going to be a strong field and I can't wait to test my skills among them. The most immediate goal would be to make the cut, and then get my best-ever finish at a KLPGA event."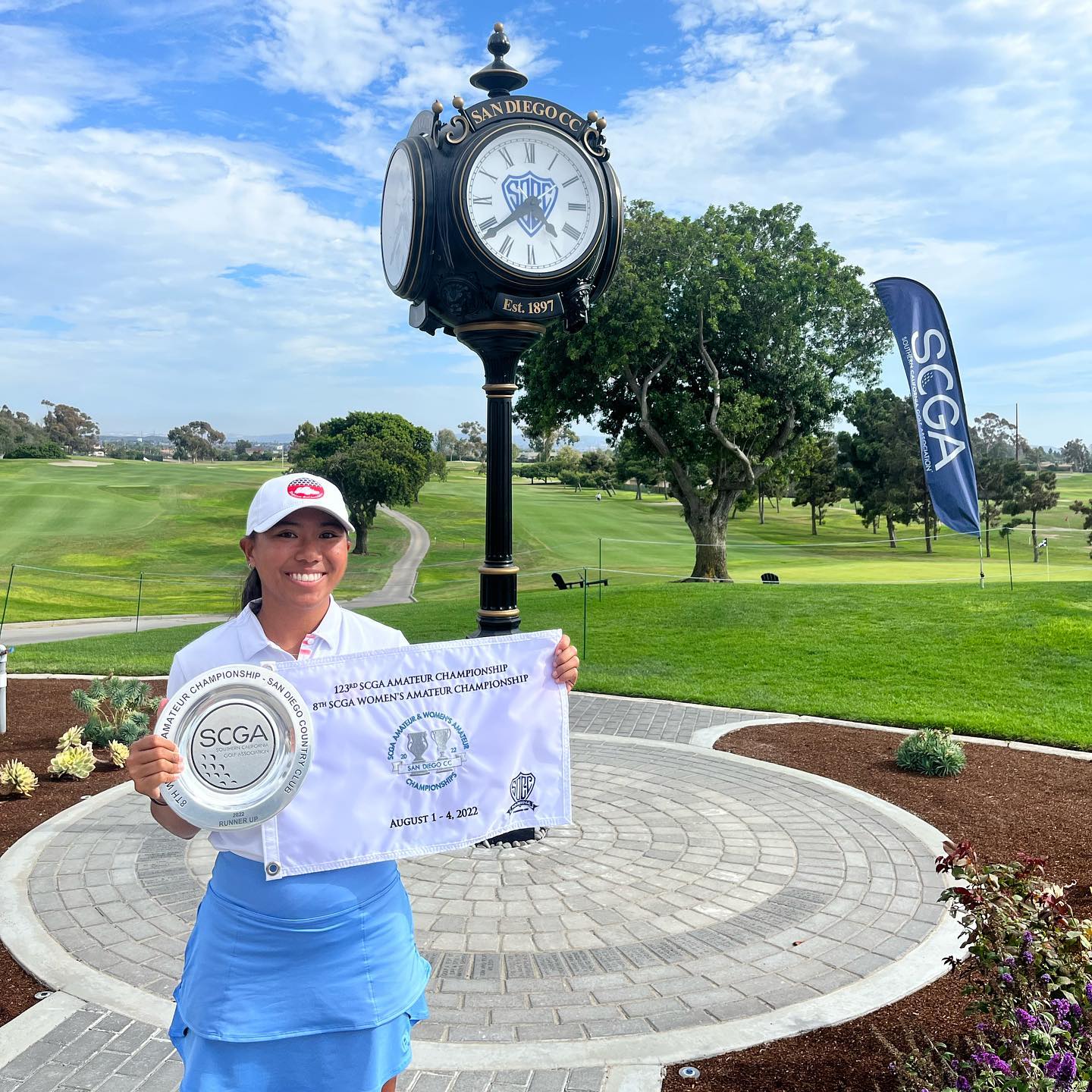 TeamSG's Aloysa Atienza. Photo Credit : Aloysa's FB Page
Atienza, 24, the reigning SEA Games Individual Silver Medallist, has also welcomed the timely staging of the national women's Open (SWO). "The last few years, we've had an LPGA Tour event here and there's always a lot of the junior girls coming down to watch the players. Having the SWO gives these girls another event to watch and be inspired, rather than just seeing them on TV," said Atienza. "It's a different experience. I'm fortunate to have earned my spot this year and I'm sure it will also drive the top female golfers in Singapore to get better in order to get a spot in future editions."
Tan Chong Huat, President of SGA has meanwhile, called on the local players to capitalise on the opportunity to showcase their talent at the S$1.1 million tournament. He believes the players' local knowledge of the Tanah Merah Country Club will be one of their main strengths.
"It is a huge opportunity for the Singaporean players as they are all familiar with the TMCC Tampines course, having trained and competed there in amateur events," said Tan. "More importantly, they will gain tremendous experience from competing at a major event with the best players in the world. "It is a milestone event for women's golf in Singapore as we will have our top Singaporean professional and amateur golfers competing with the top ladies professionals in the world. Apart from the elite players, this event will also generate the interest of the wider community and boost the development of golf in Singapore."
Tickets for the inaugural Hana Financial Group Singapore Women's Open are now available for purchase online via https://go.gov.sg/hfgsgwomenstickets or at the venue itself. Prices start at S$20 for single day entry and S$50 for the 3-day season pass. Admission is free for children aged 6 to 12 years old with every paying adult.