By Gary Yang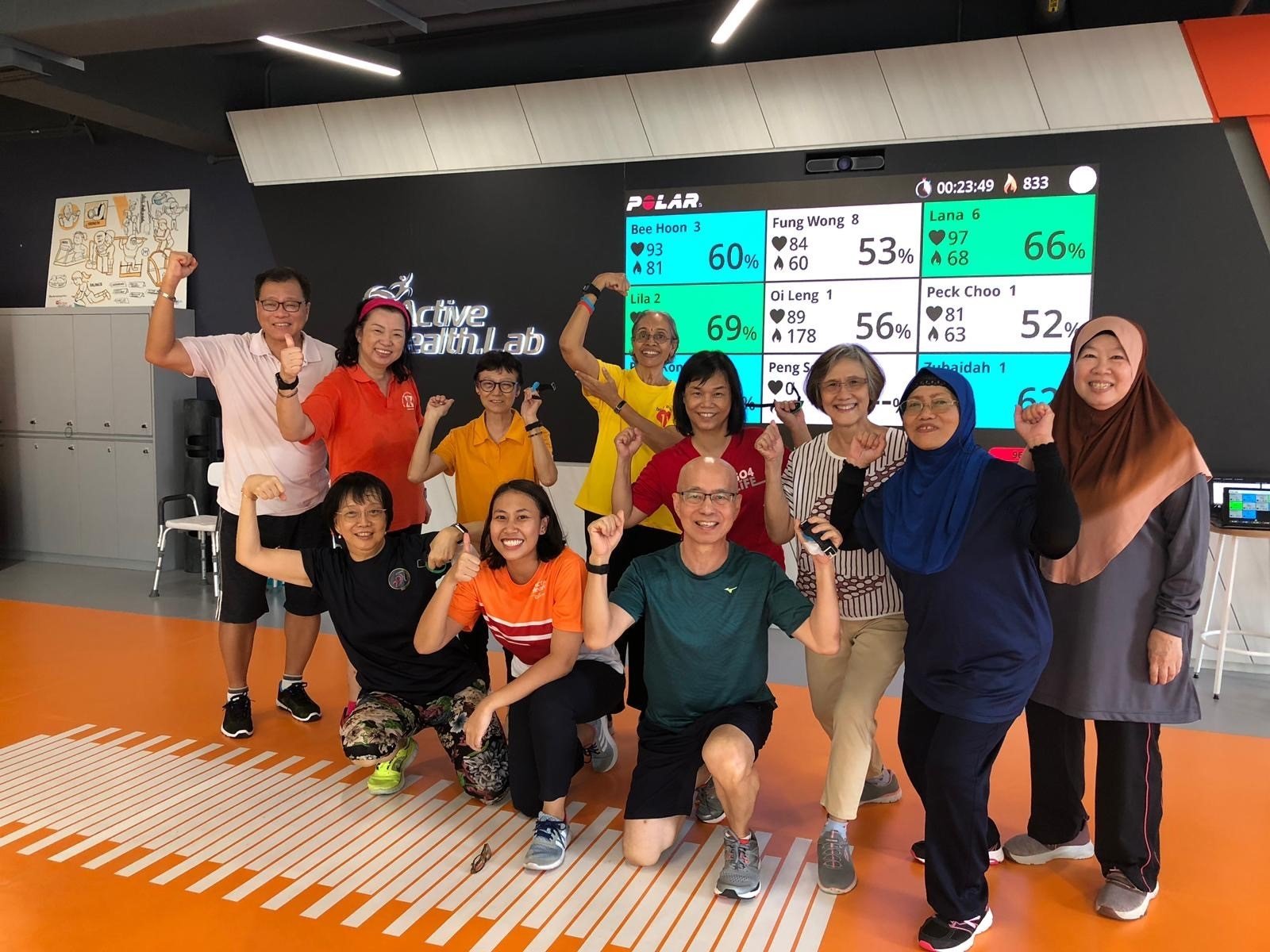 Note: This picture is taken before COVID-19.
The big secret about active ageing is that there is actually no secret! That is right, it is for everyone and anyone, and there is no rocket science involved.
The 50s is the new 40s as they say, and as you enter your golden years, it is extremely vital for you to continue to stay fit and healthy so that you can be independent and enjoy what life has to offer. Being older does not mean that you have to compromise on the quality of life and slow down against your will.
Lim Tong Hai, 51, a former captain of our National Football team, was part of the team that won the Malaysian League and Malaysia Cup double in 1994. No stranger to most Singaporeans, he is still very actively involved in sports and believes in contributing and giving back to the sports scene.
"I believe as we age, we should maintain an active, healthy and balanced lifestyle, not just by exercising regularly but also be mindful of our food consumption & have proper rest. To stay healthy and fit, I would usually go for a run around my neighbourhood two or three times a week, and end it off with some functional strength exercises," shared Tong Hai.
He added: "Any form of exercise is good, but it must be performed at a conducive level so that one would neither find it challenging nor mundane. For a start, one can set a routine and try to maintain it (it helps!). For those who have yet to commence, the first step to exercising is always the hardest. Hence, it would be ideal to start on something that is easily achievable and sustainable like brisk walking or simple stretches. Once you get into the momentum, you will be motivated intrinsically to achieve more. Cheers to healthy living!"
Besides the obvious health benefits, basic physical exercises and activities also help seniors to maintain cognitive function and stay physically strong. These factors also play a role in reducing your risk of health problems such as cardiovascular disease, type 2 diabetes, musculoskeletal problems, anxiety, depression, certain forms of cancer and excessive weight gain.
► READ: More articles and tips to help you Move Better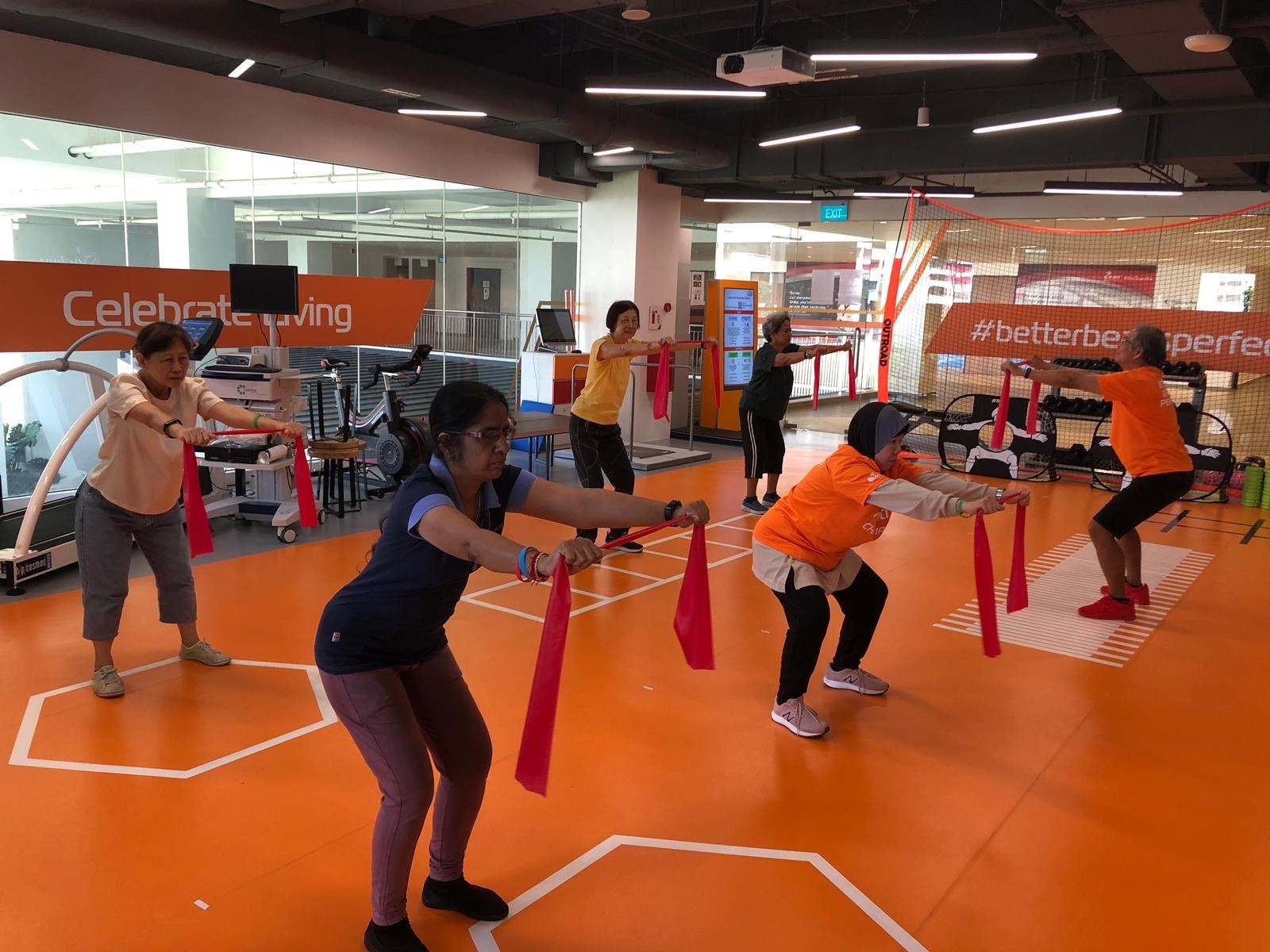 Note: This picture is taken before COVID-19.
Zubaidah, 67, an Active Health Champion, is an active individual who exercises every day and volunteers during her free time. Even amidst the current COVID-19 situation, she continues her physical activity by following online videos made available by Get Active TV and the ActiveSG Circle, which is perfect for her as she encourages her circle of friends to exercise and stay fit and healthy.
Foong Poh Mun, 59, also an Active Health Champion, appreciates the many resources made available for her to enjoy retirement in Singapore, and this encourages her to keep herself fit and mobile. The Active Health exercise e-workshops and weekly Strength Interest Group led by Active Health Coach Christabelle via a virtual platform helped to instil discipline to keep active. Through these exercises and e-workshops, she feels lighter and fitter despite the COVID-19 situation.
► Check out: Experiential workshops led by Active Health Coaches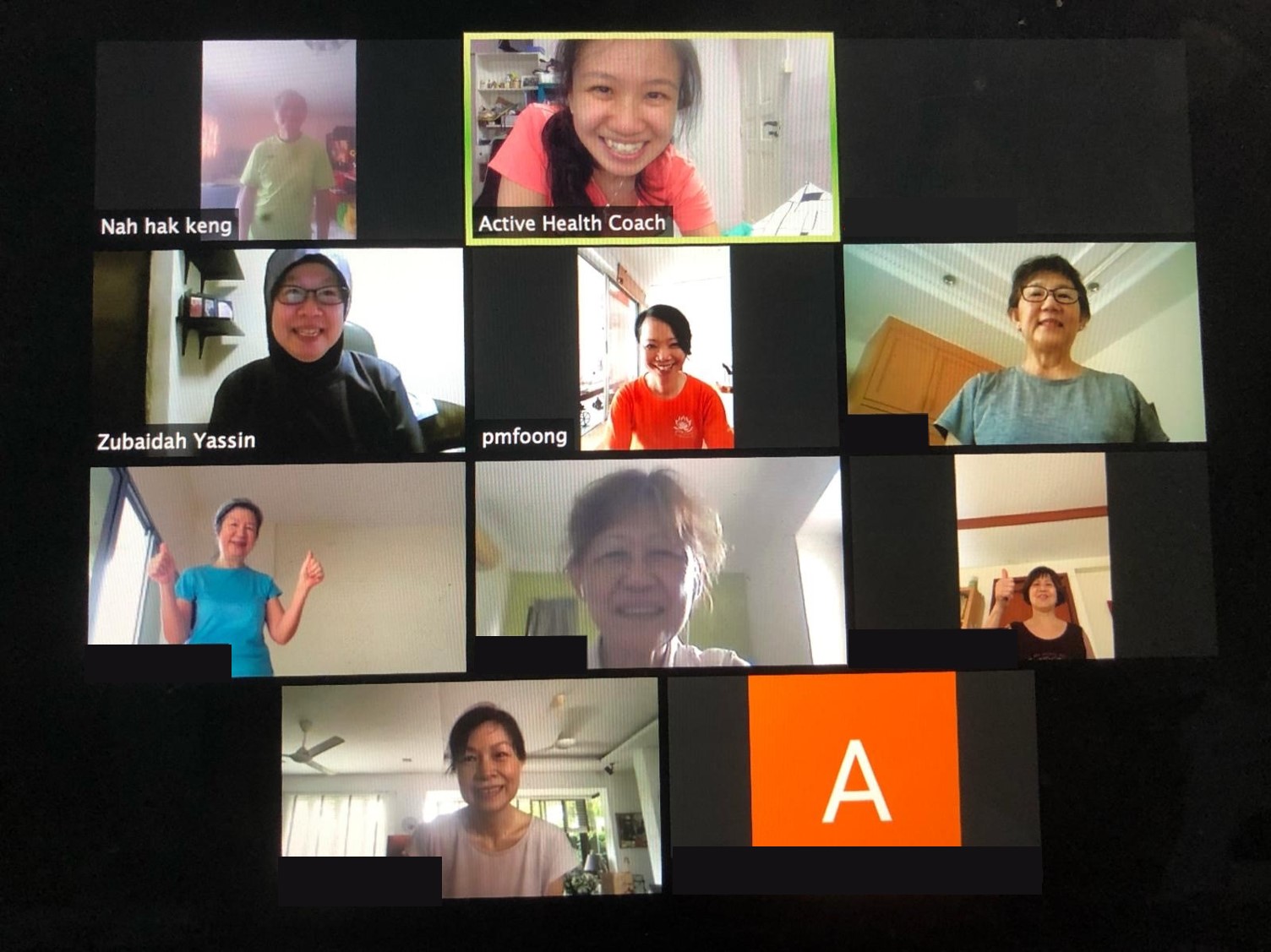 Poh Mun sums up active ageing perfectly: "Life is a camera. Focus on what's important and capture the good times. Develop from the negatives and if things don't work out, take another shot."
However, do note that physical and mental abilities should be considered before you commit to an activity. If you are unaccustomed to being active, you should start slow (e.g. taking a walk) to prevent over-exertion, before gradually reaching recommended levels.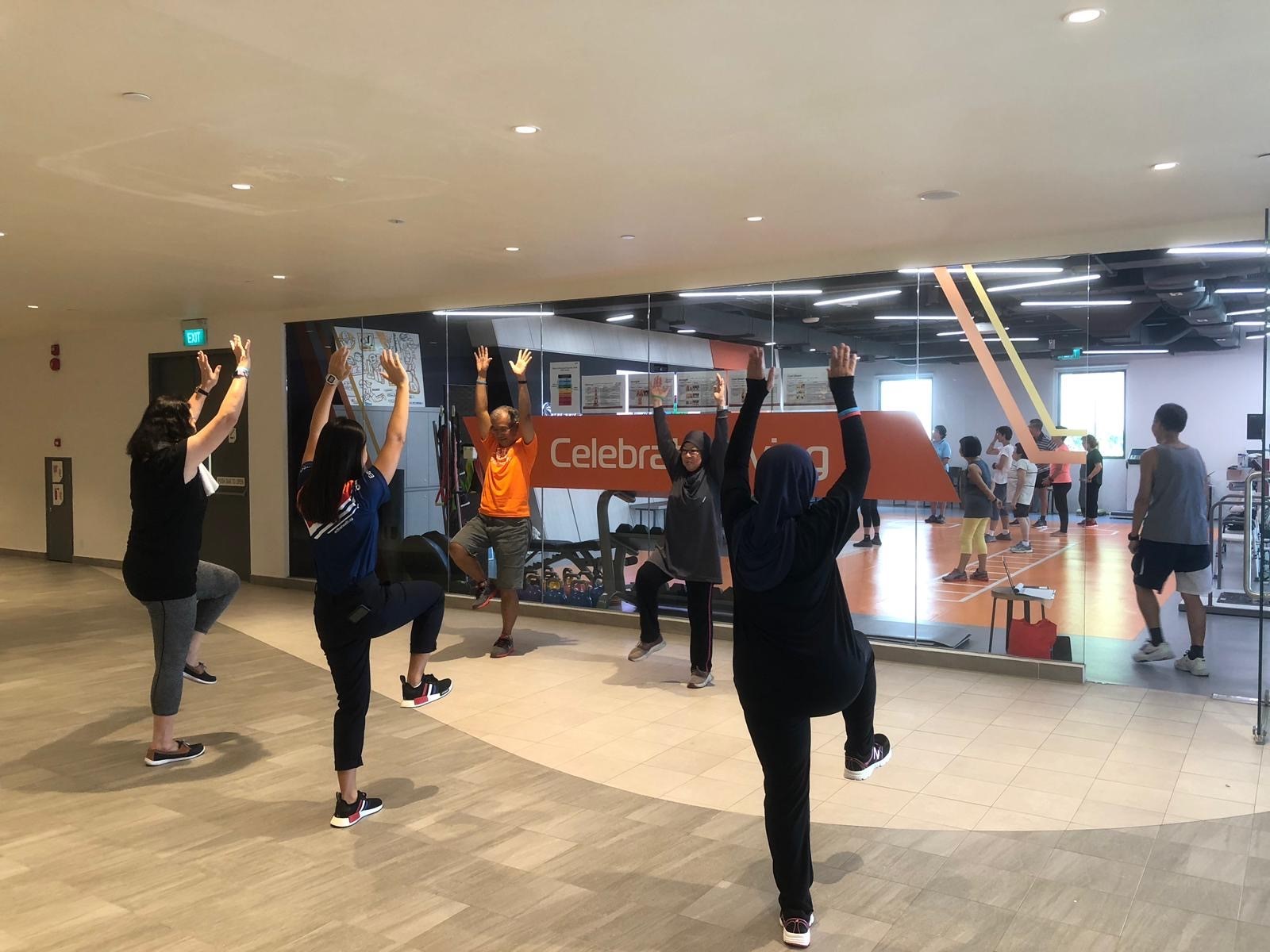 Note: This picture is taken before COVID-19.
Nah Hak Keng, 64, Team Nila Volunteer, shared that his main motivation to remain physically active is to gain independence such that he will not be a burden as he ages. As a Team Nila volunteer, he has volunteered for sporting events such as the Merdeka Generation Road Show at Pasir Ris Elias CC and THK Chai Chee Lantern-making. He was also trained as an Active Health Champion in November 2019 to lead other seniors in the weekly resistance band exercises held at the Active Health Lab located at Heartbeat@Bedok.
Hak Keng had this piece of advice for fellow seniors: "Active Ageing is about trying out a new hobby or pick up a new skill that you have always wanted to do but never had the time to. It is about making full use of the time you have left before you age further."
In essence, active ageing is truly for everyone and not just for the super fit or active folks. If you are looking forward to being a fit, active and independent senior like Tong Hai, Zubaidah, Poh Mun and Hak Keng, why not give it a go today and take ownership of your own health? Not sure where to start, check out this Active Health video and let these seniors show you the way?
► WATCH: Easy workouts for masters and seniors
Gary Yang is a myActiveSG Editor and Presenter. Gary started his career as a suit cum copywriter at an advertising agency, followed by a successful stint in Corporate Communications with Singapore Press Holdings and Asia Pacific Breweries, before eventually joining the editorial team at Sport Singapore. He now turns his attention to fitness and wellness headlines and sniffing out news angles in the sporting arena.