Prevent disease and improve your quality of life with good nutrition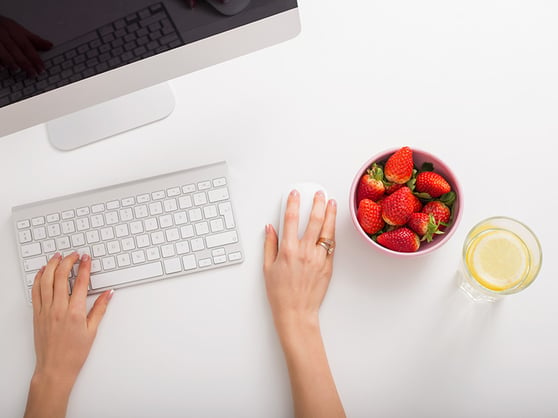 People who eat more fruits and vegetables, whole grains, and unsaturated fats, as well as less salt, sugar, and food overall are at much lower risks of developing:
Diabetes

Obesity
Breast, prostate and colorectal cancers
Heart disease (heart attack and stroke)
High cholesterol and high blood pressure
Healthy eating also helps treat these diseases when they do develop. It is used in treatment of obesity, diabetes and heart disease. Healthy eating during traditional cancer treatments, called Nutritional Therapy, helps patients maintain their energy and strength. Even patients with Alzheimer's benefit from good nutrition habits.
MORE ABOUT DAILY HABIT #1:
"I WILL KEEP UNHELPFUL FOOD CHOICES AWAY FROM MY HOME AND OFFICE SPACE"
This habit helps you avoid food products that are high in sugar, fat and salt. If they aren't in your home or office, it's much more difficult to eat them. Even better, avoiding these foods means you'll feel more alert and productive all day.
How do I build this habit?
Remove highly processed foods from the home and office, and replace these foods with small bags of healthy snacks like nuts and berries.
Avoid the junk food/candy aisles at the supermarket; don't even walk down them.
If you feel tempted to buy a quick grab candy bar when waiting in line at a coffee shop, supermarket, or convenience store, ask yourself: "Are any of these products helpful to my health?"
How do I measure my success?
Monitor: Make a note at the end of the day if any unhelpful food choices made it into your home or office. If you find any unhelpful foods around, throw them away.
Sources