Healthy eating linked to productivity and job performance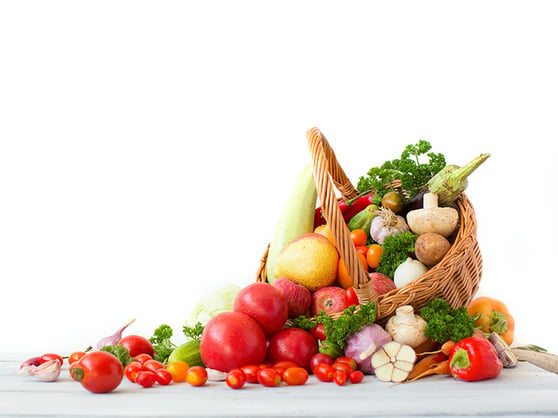 The links between healthy eating and weight loss are pretty clear. People who eat more fruits and vegetables lose weight more easily.
But did you know that healthy eating makes you feel better? And improves productivity and performance at work?
People who eat more fruits and vegetables, less processed foods, and fewer total calories share the following benefits: More positive attitude
Better alertness, attention and concentration
More joy and interest in life
Are more curious and creative
Have better memory
Feel more confident
The next time you have a big project, lots of team-work, or an upcoming deadline, consider that what you order for lunch can make a tremendous positive difference.
MORE ABOUT DAILY HABIT #4:
"I WILL EAT AT LEAST 2 SERVINGS OF VEGETABLES AND FRUIT AT LUNCH AND DINNER EVERY DAY"
This habit makes it simple to get 100% of the daily recommended vegetables and fruits. It also helps you get more of the good stuff. Vegetables and fruit are higher in vitamins, minerals, antioxidants and fibre; higher in water content to help you stay hydrated; and lower in calories than any other foods.
How do I build this habit?
Buy enough fresh fruits and vegetables so you always have some at home. Buy fruits and vegetables that you enjoy eating.
Whether you're eating out or eating at home, insist on including at least two fistfuls of vegetables in your soup or noodle-bowl, or cover half of your plate with fruits and vegetables . Remember, it's your decision and you're in charge.
Commit to eating at least 2 servings of vegetables and fruit at lunch and dinner, every day. Make it part of your routine!
How do I measure my success?
Monitor: Make a note at the end of any lunch or dinner that didn't include at least 2 servings of vegetables and fruit.
Sources