10,000 fans in attendance for Liverpool FC's open training session at National Stadium!
by Circle Stories, on July 14, 2022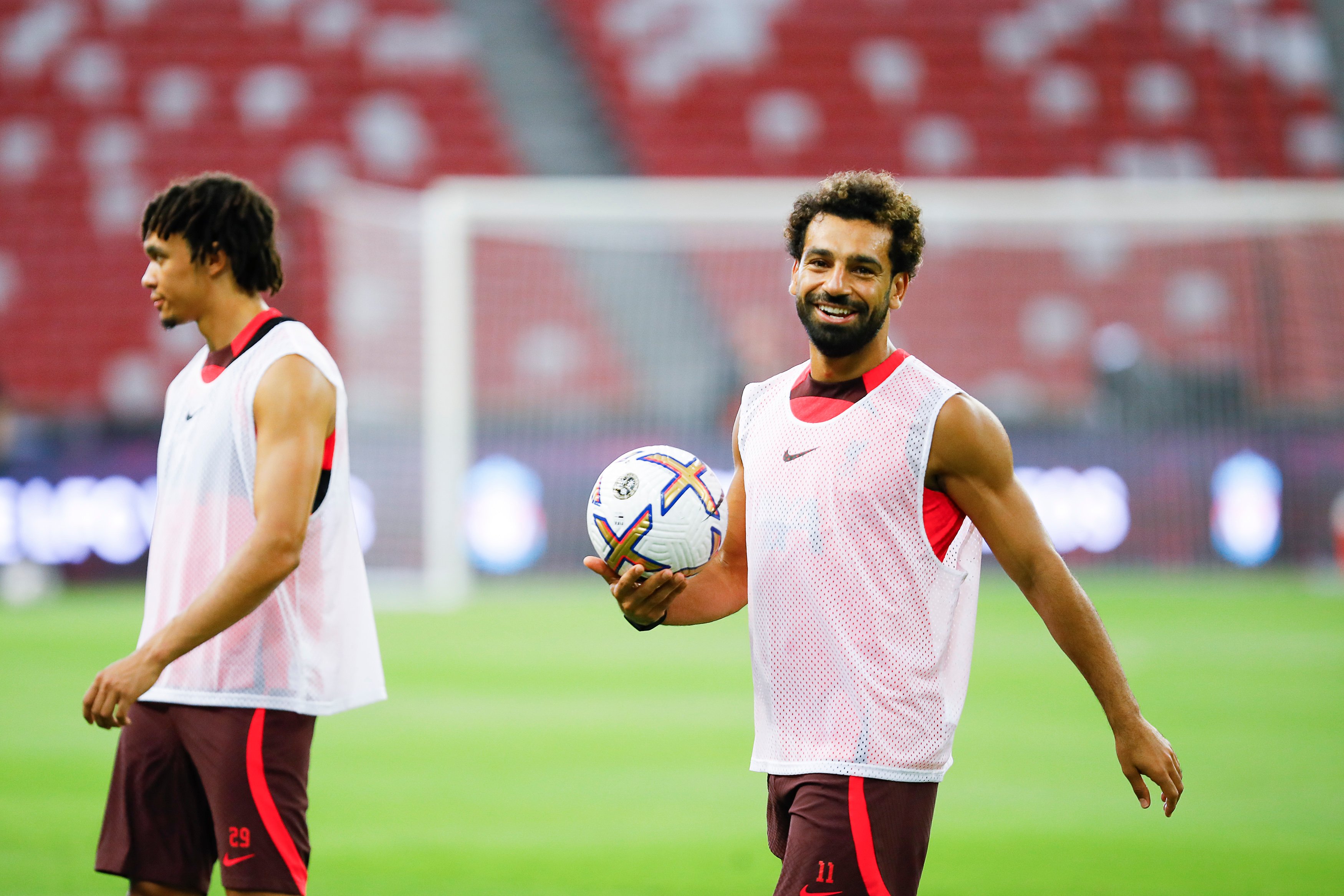 Liverpool FC's most highest paid player Mo Salah (with the ball) at the National Stadium. Photo Credit : Standard Chartered Singapore Trophy 2022
On Day 2 (14 July) of Liverpool FC's stay in Singapore, the club's players were seen at several sponsor-related events, at the pre-match media conference and a full training session at the National Stadium. Here's a quick glimpse of the action in the Lion City.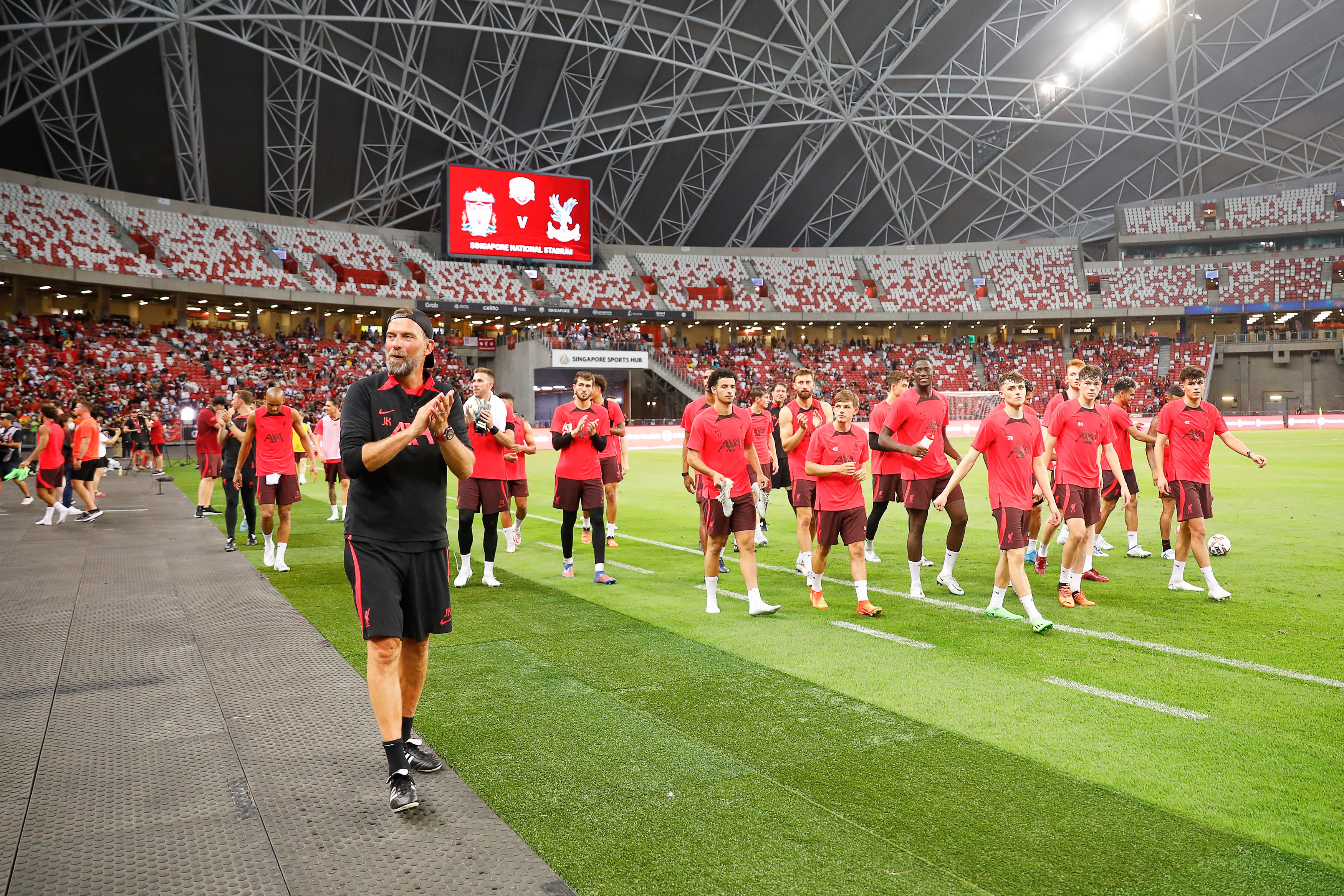 (Reds Manager Jurgen Klopp leading his players around the National Stadium, acknowledging the 10,000 fans in attendance. Photo Credit : Standard Chartered Singapore Trophy 2022)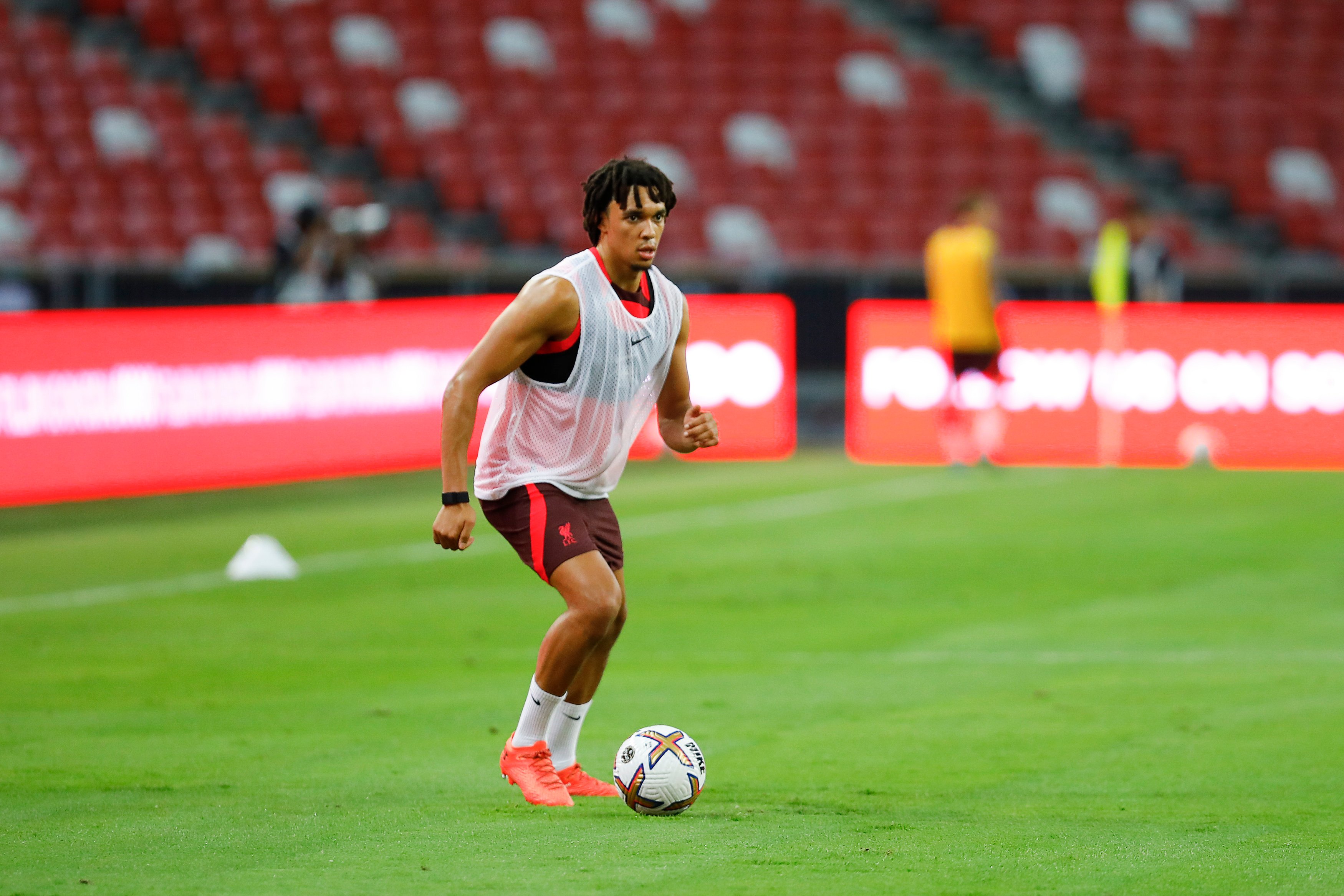 (Liverpool FC rightback Trent-Alexander Arnold at training. Photo Credit : Standard Chartered Singapore Trophy 2022)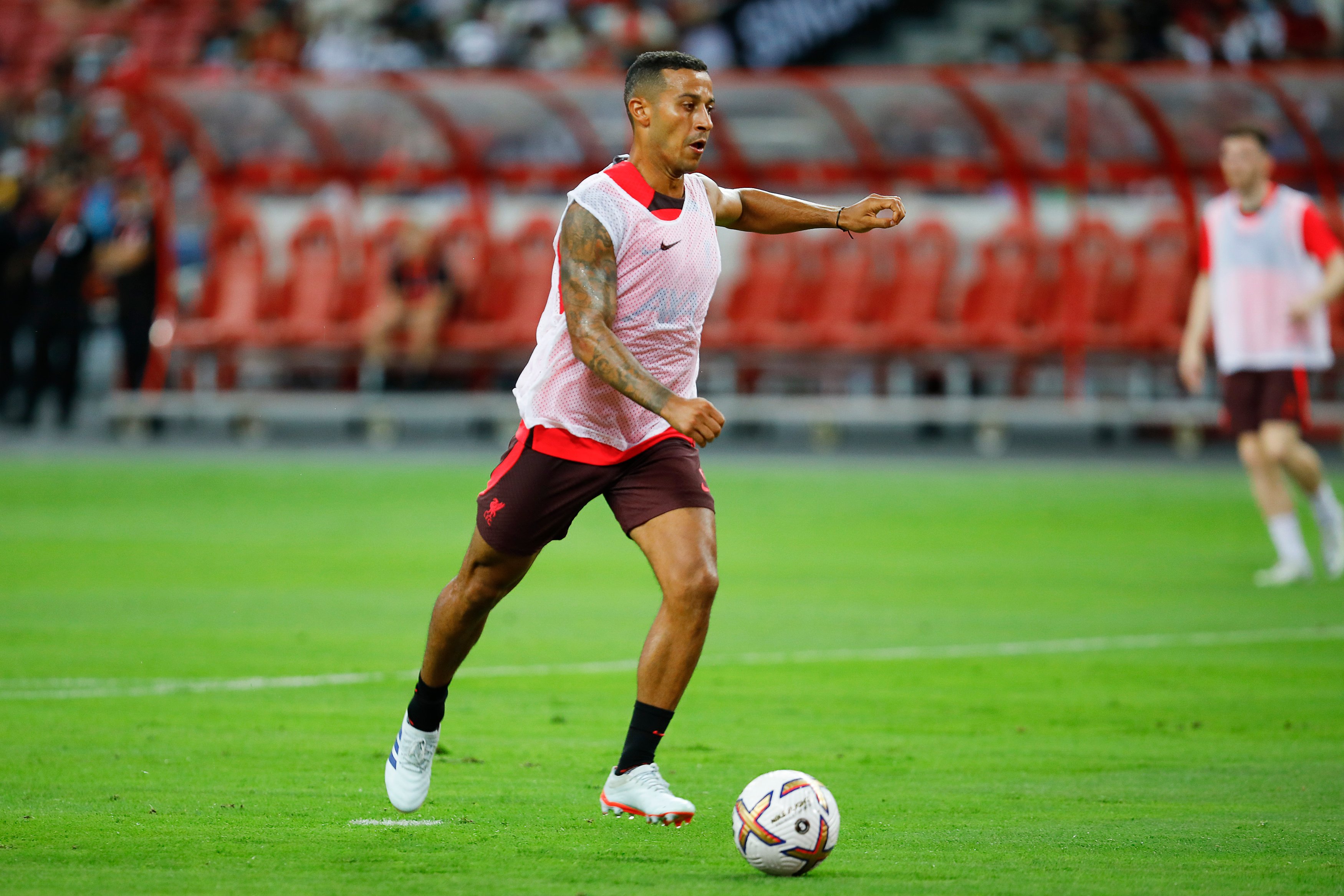 (Liverpool FC midfielder Thiago Alcantara at training. Photo Credit : Standard Chartered Singapore Trophy 2022)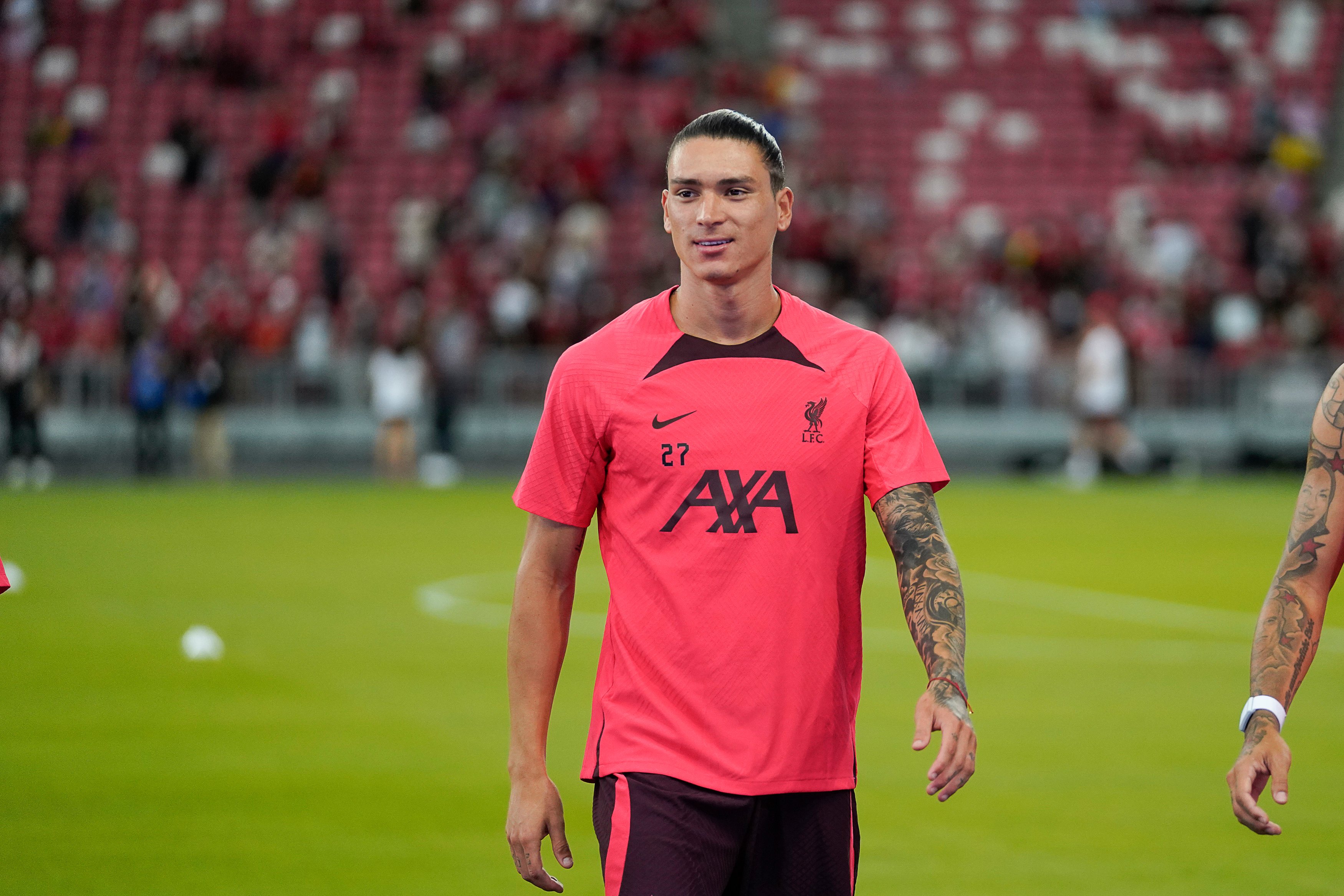 (Liverpool FC striker Darwin Nunez at training. Photo Credit : Standard Chartered Singapore Trophy 2022)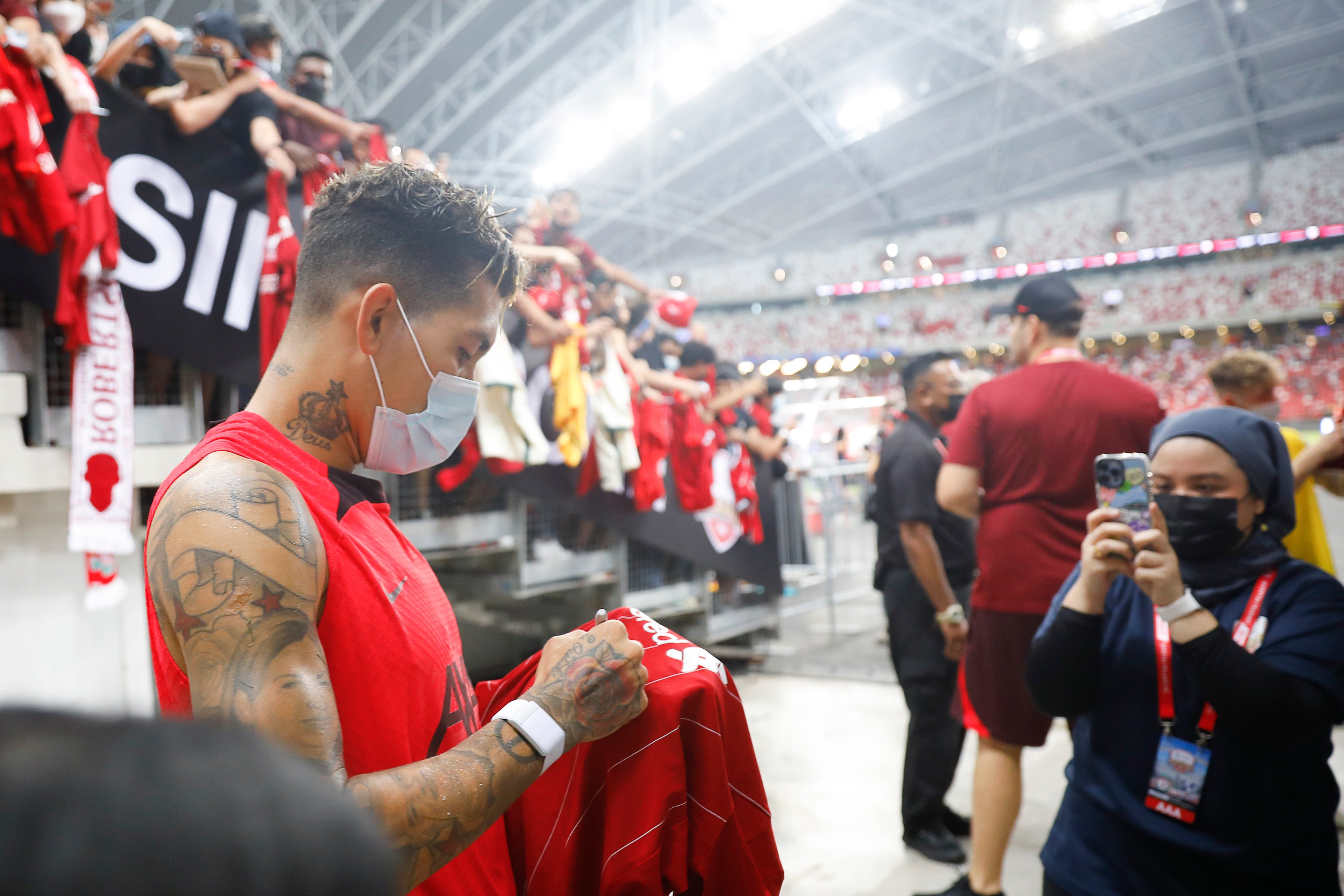 (Liverpool FC striker Roberto Firmino signing autographs at training. Photo Credit : Standard Chartered Singapore Trophy 2022)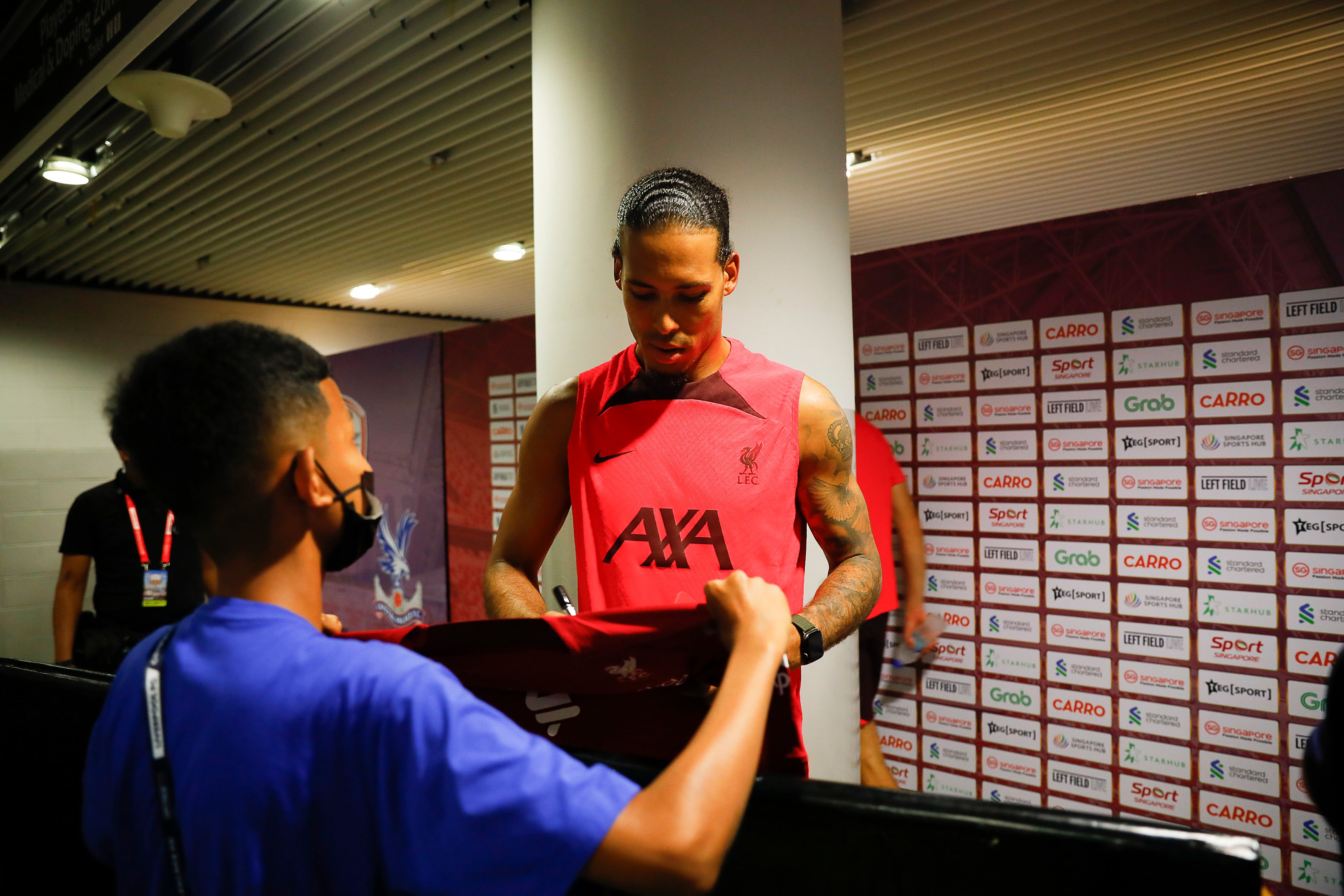 (Liverpool FC defender Virgil van Dijk at a sponsor's event. Photo Credit : Standard Chartered Singapore Trophy 2022)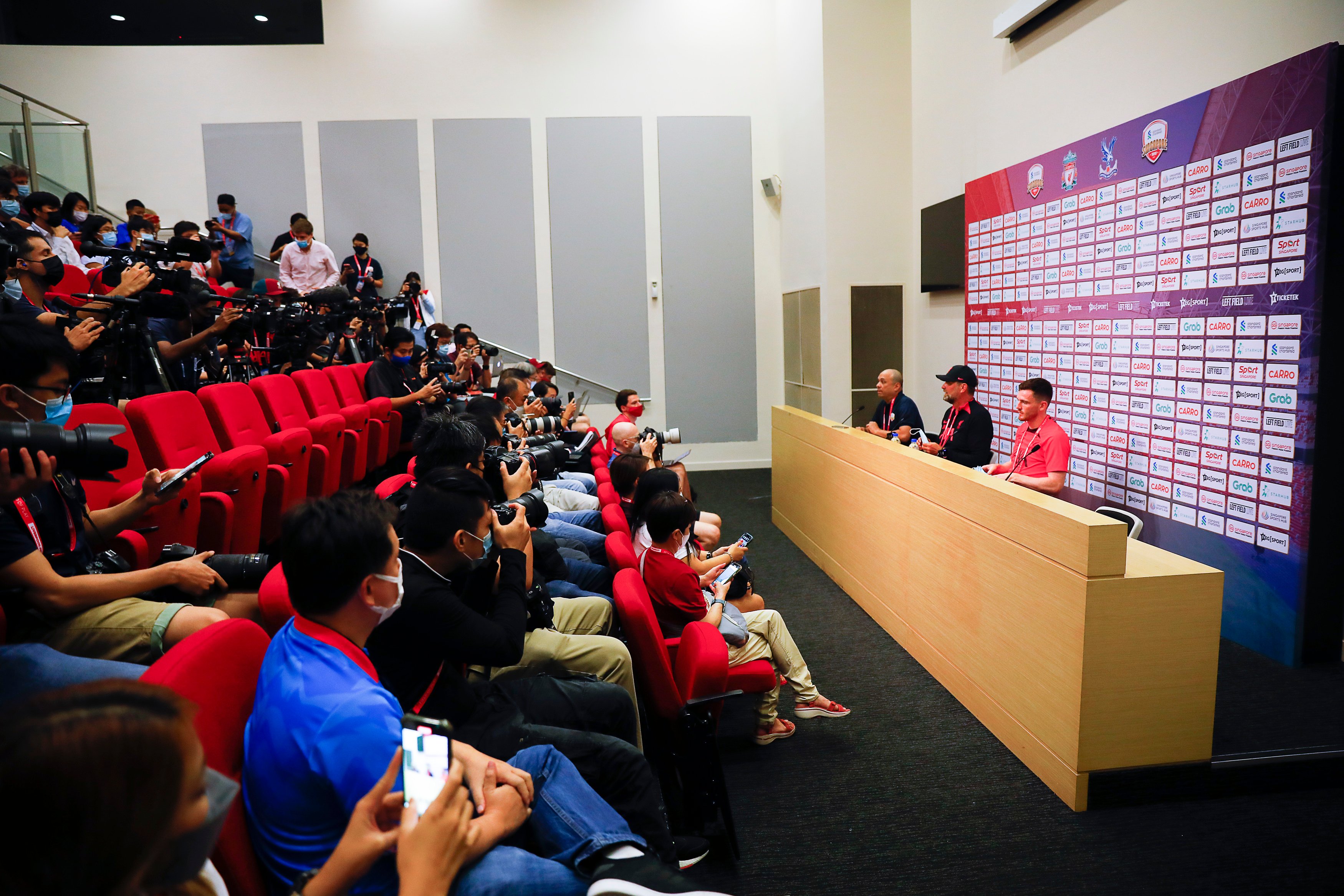 (Liverpool FC's pre-match media conference. Photo Credit : Standard Chartered Singapore Trophy 2022)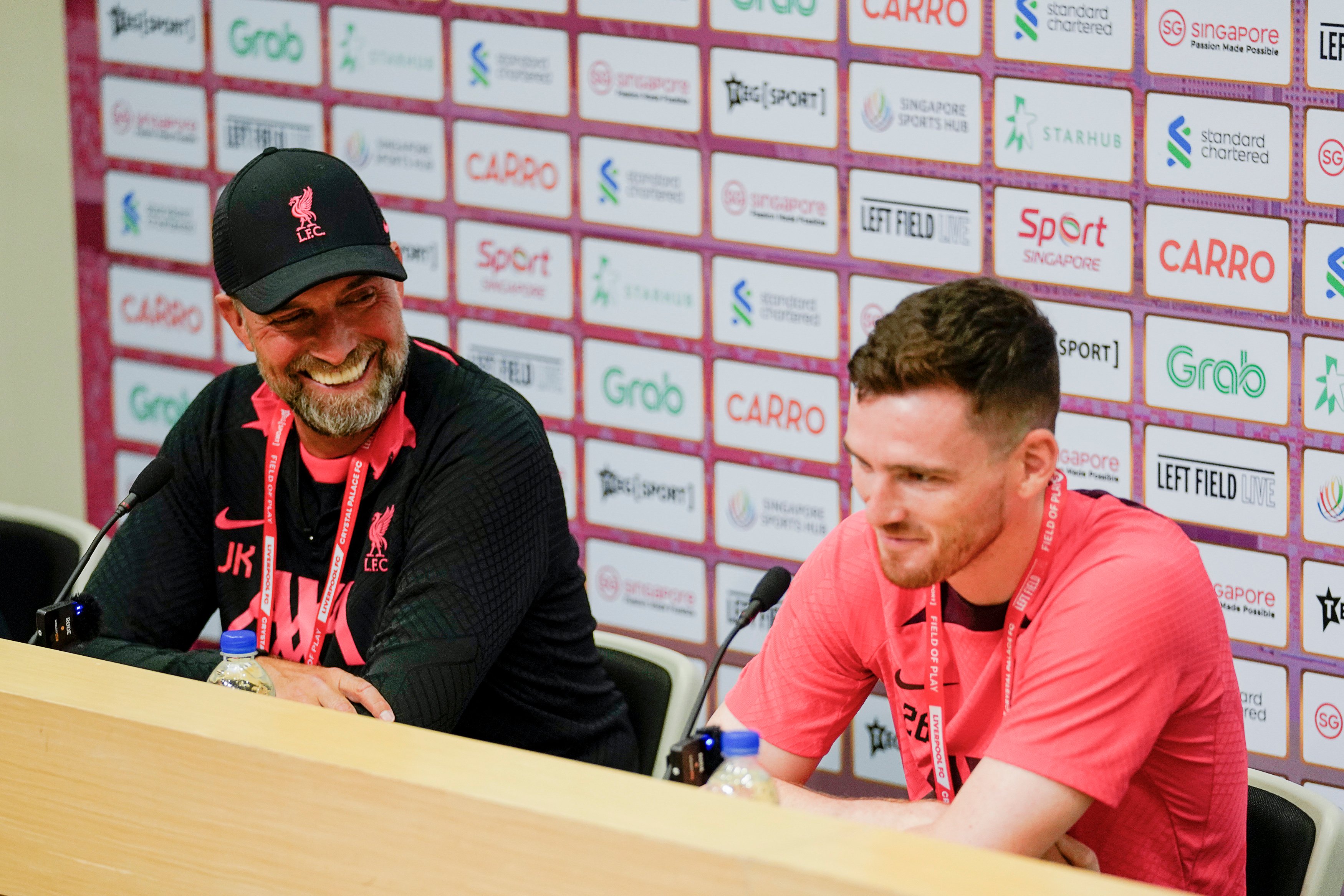 (Liverpool FC Manager Jurgen Klopp and defender Andy Robertson, at pre-match media conference. Photo Credit : Standard Chartered Singapore Trophy 2022)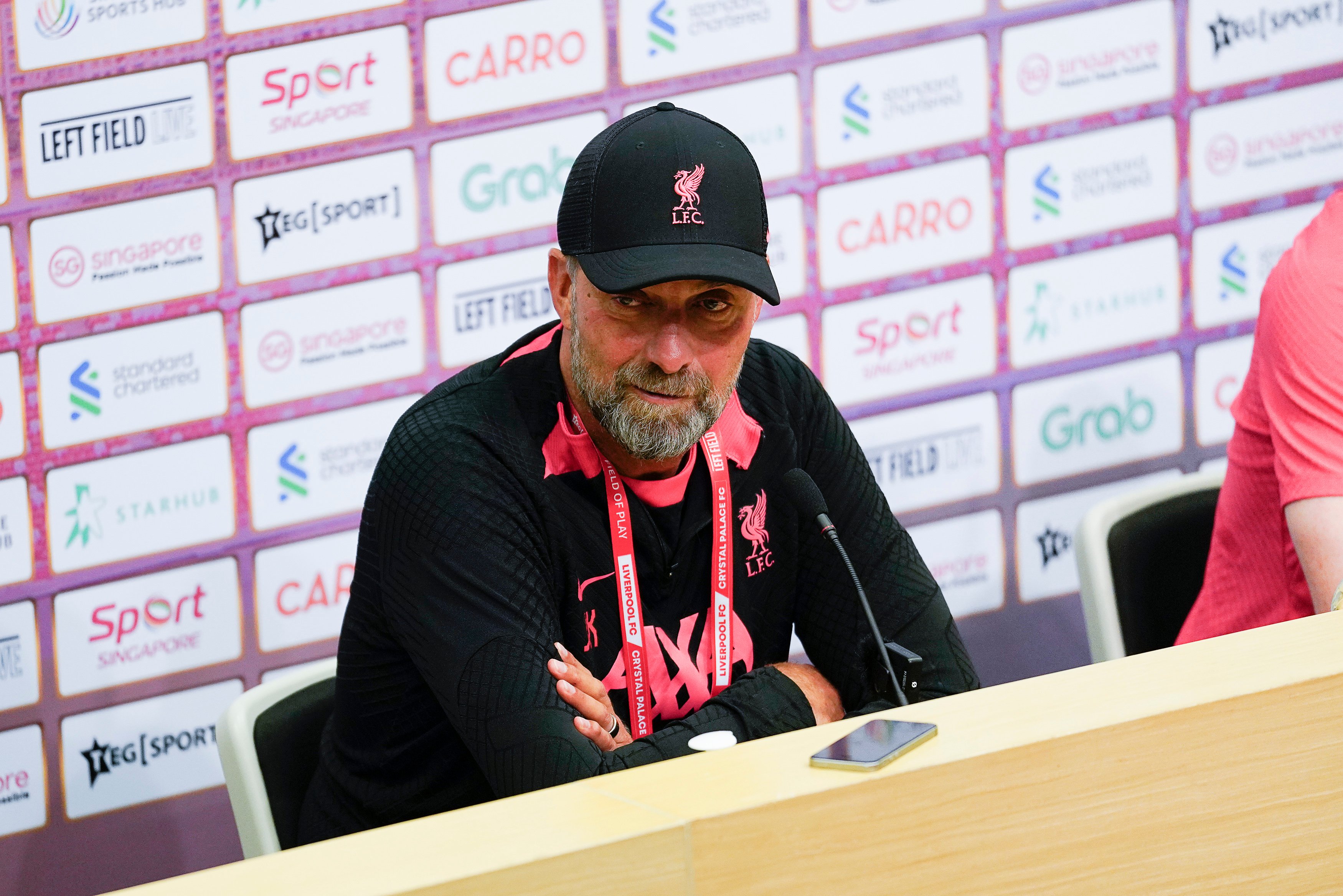 (Liverpool FC Manager Jurgen Klopp at pre-match media conference. Photo Credit : Standard Chartered Singapore Trophy 2022)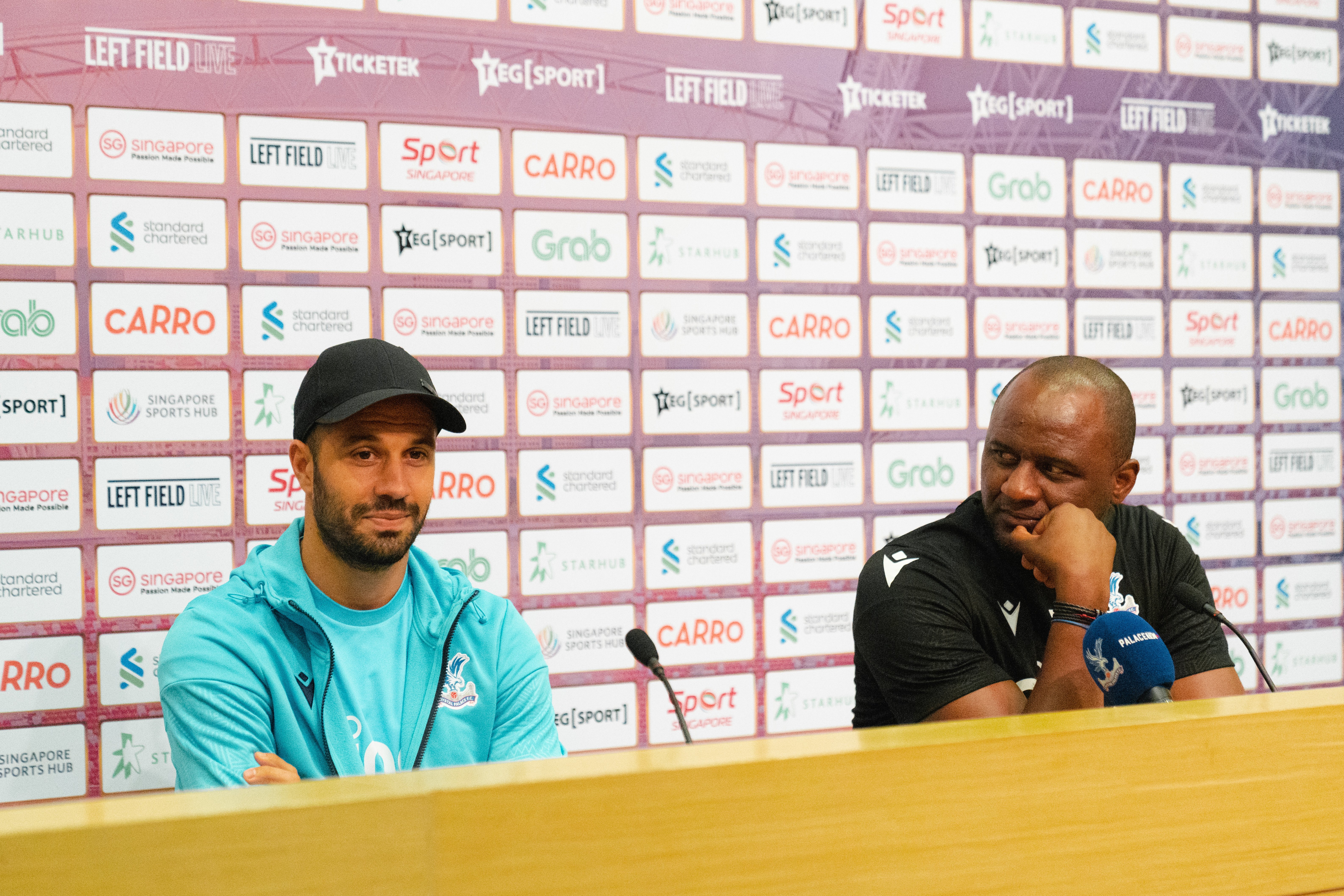 (Crystal Palace Captain Luka Milivojevic and Team Manager Patrick Vieira at pre-match media conference. Photo Credit : Standard Chartered Singapore Trophy 2022)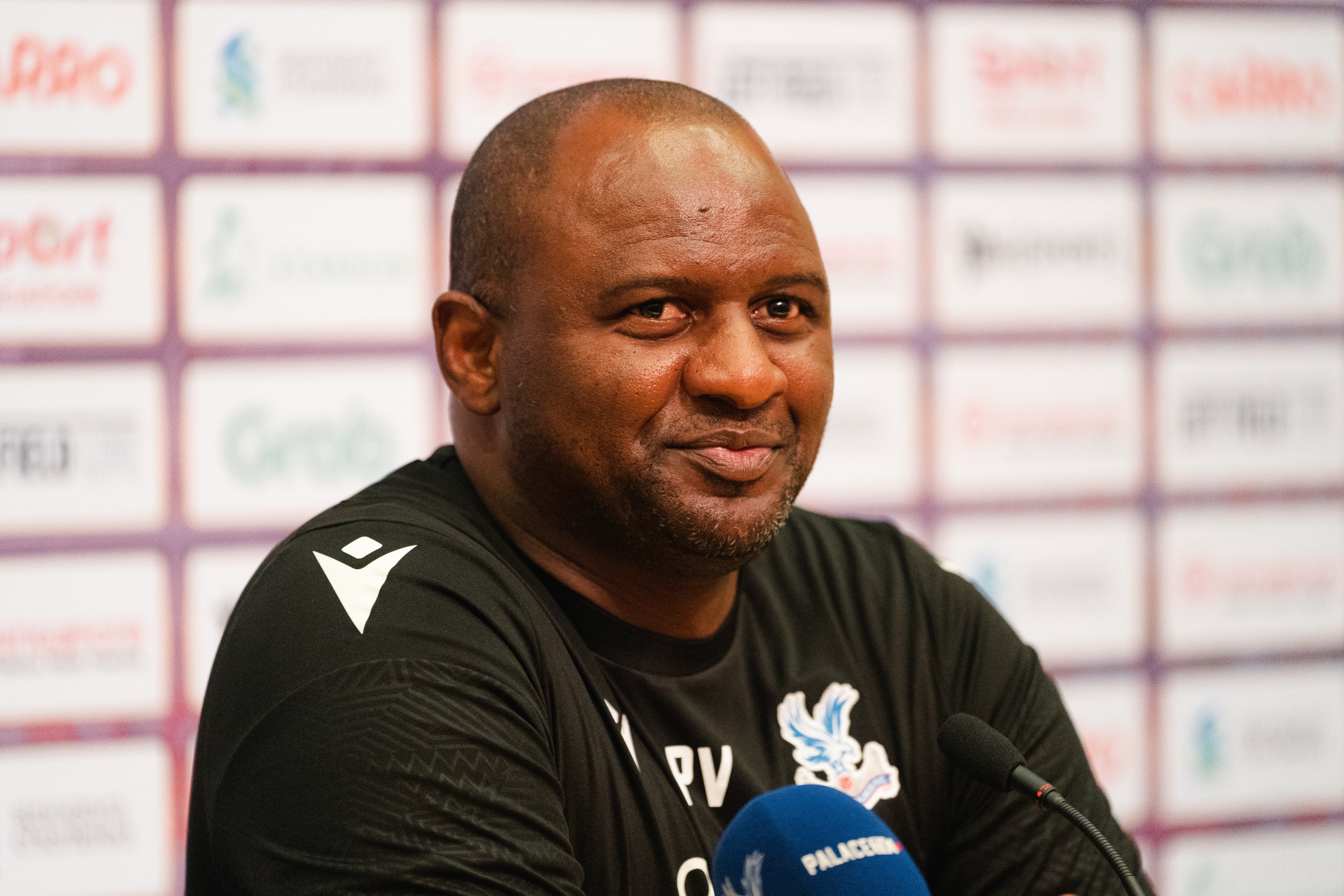 (Crystal Palace's Team Manager Patrick Vieira at pre-match media conference. Photo Credit : Standard Chartered Singapore Trophy 2022)